They carry us around every day to wherever we wanna go and we repay them with general negligence – by wearing high heels with sharp pointy ends or something even more uncomfortable. Your feet are crying for a massage! Learn Foot Massage Techniques to treat yourself or your partner and indulge in this extravagant feeling.
Start by preparing a hot bubble bath in which you'll soak your feet, to relax and soften the rough skin. Prepare dry towels and essential oil of your choice. Techniques are very simple yet extremely beneficial. While massaging, apply pressure, but not too much. If it tickles, press harder.
When you start feeling the tension rising up in your hands, shake them to relieve it.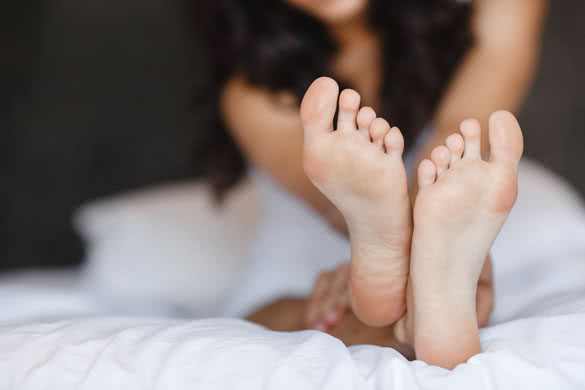 Pour some massage oil onto the palm of your hand – not directly on the foot – then grease the whole foot by applying firm pressure with your fingers. Assume the following position – right foot on left knee, or left foot on right knee.
Envelop the foot with your palm; thumbs pressing the arch of the foot and toes.
Make circular movements from an ankle towards toes.Repeat the action but with longer movements. If you sense extra tension in any part of the foot, maintain the pressure longer.
Don't forget toes – devote 30 seconds to each toe.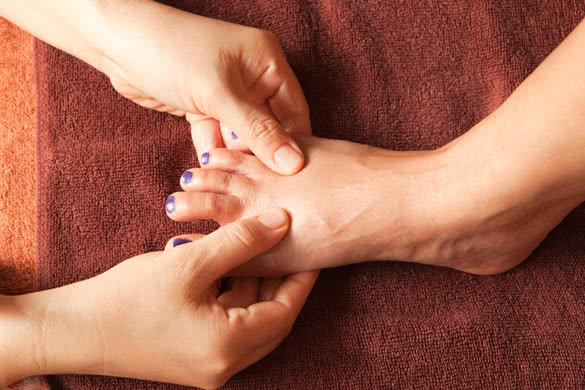 One by one, rub each toe from root to top. When you are done, gently pull each finger up to loosen the joints. Now it's time to focus on the soles. Place both hands around the foot, as if you're holding a cup. Place your thumb on the soles and rub them moving from the middle to the outside and from heel to toe.
Don't forget about the ankles, as they suffer as much as feet do. Spin them gently around their axes, first to the right and then to the left.
That should relieve the tension in the joint. Shake them up a bit using hands. Finally, spread the oil you used before on both ankles and wear cotton socks to bed. Enjoy the calming effect essential oil has on your whole body and rest.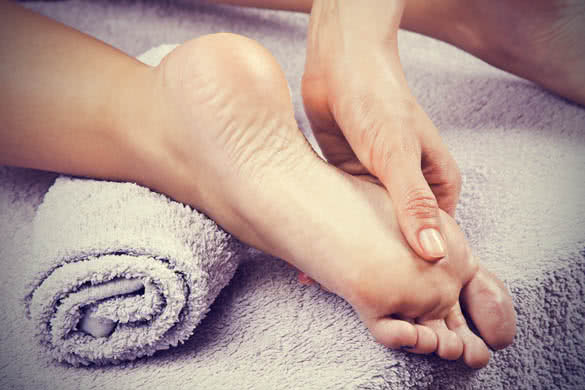 If you want to surprise your man with this luxury, read the following Massage Techniques:
Place yourself near his feet
Use pillows to support your posture
Take his foot between your hands and slowly rock it
Drag your hands downwards, from ankle to toes and back
Pull your hands aside the hock joints and then continuously massage the foot with fingers
Repeat this movement about 20 times
Clip your fingers around his foot and gently slide your hands and thumb roots to the upper edges of both feet.
Move forward, to the ankle.
Quality foot massage deserves no lesser ending.
Try not to lose all the energy as the grand finale should be as extravagant as everything else. If he got used to your touch, he might feel abandoned once the magic is over. To avoid bubble bursting, place your hand on his sole, firmly grabbing the feet and apply moderate pressure for about 3-5 minutes. That way, you'll feel connected on more than just physical level. End the massage with cuddling or something more intimate, I leave that up to you to decide.