Just as the physical body needs regular exercise, so the brain deserves a daily workout for a better memory and improved cognitive skills.
Brain training has never been easier and more accessible than it is today, where pretty much everything is available right at our fingertips. Thanks to the ever-evolving innovations in the field of technology, apps for training our brains have been developed to improve our brain's abilities.
Get your smartphones and make sure to download at least one of the following brain-training apps.
1. Lumosity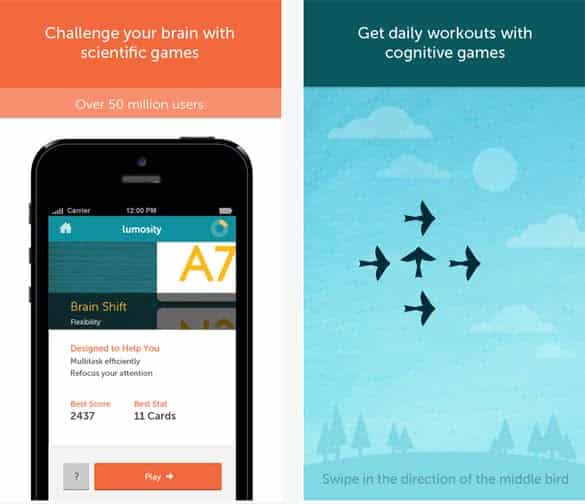 Lumosity is a popular app that is split into sessions of three games in different categories, depending on what you are trying to work on: memory, attention, problem solving, processing speed, and flexibility of thinking.
All games are timed. Developers of this app claim that at least one session a day can go a long way in improving your mental skills. They also claim that even a single session per day can do wonders in improving one's mental ability. Users can track their progress and compare their performance with other users.
Cost: Free (limited access), upgrade available for $15 p/m
Available on iOS
2. Personal Zen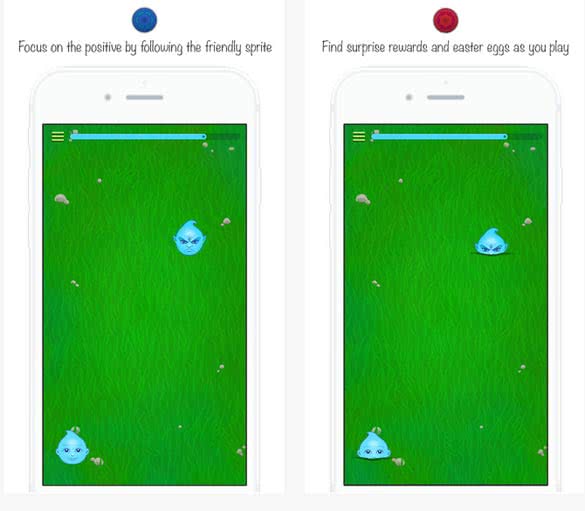 They say a calm brain is a strong brain. Personal Zen is an app to help you achieve a zen state daily no matter what is it that you're facing for the day.
This app was developed by researchers from City University of New York and Hunter College. The developers also said that the game helps to reduce anxiety by training it to focus more on the positive things in life and less on the negative. This app is best used before a stressful event or at least ten minutes per day.
Cost: Free
Available on iOS
3. Happify
Happify trains your brain to be happy by helping it to conquer negative thoughts for a happier and fuller life.
The app features quizzes, polls and a gratitude journal. More importantly, the app is known for its active and positive community that supports one another's goals by imparting life-changing lessons to inspire and motivate everyone to continue smiling every day despite the negative things happening around us.
Cost: Free
Available on iOS
4. Fit Brains Trainer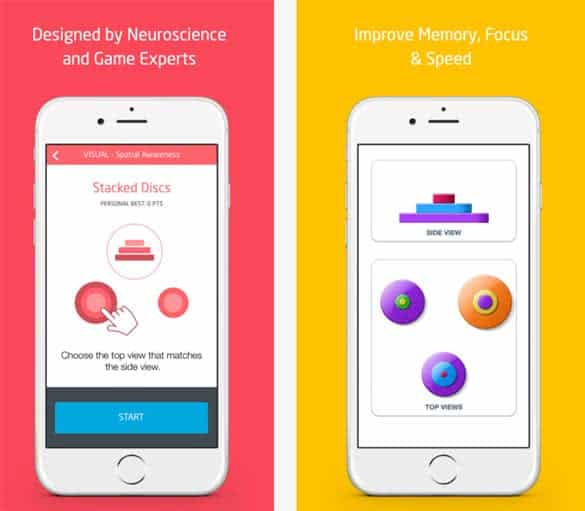 This app allows users to participate in approximately 360 games and puzzles that aim to improve the users' mental agility through varying mental tasks.
The games get harder as you move up each level and are guaranteed to challenge you each time. Users can also keep track of their progress and performance. This app also offers training recommendations for the best brain training results.
Cost: Free
Available on iOS and on Google Play
5. Eidetic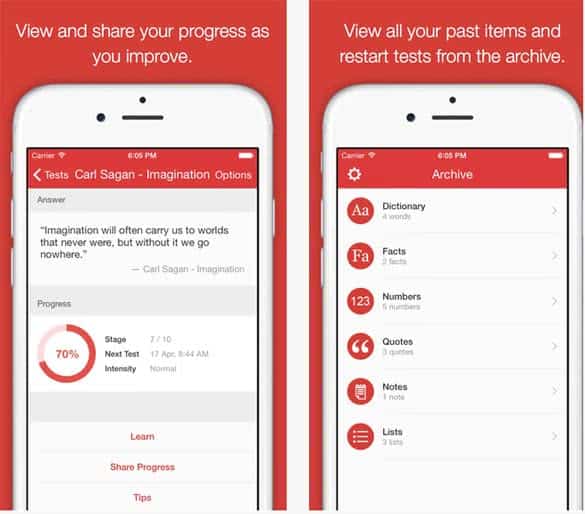 Using a strategy known as spaced repetition, this app helps users to memorize anything from trivia to facts of high importance.
It works differently from other brain training apps as this app uses items that have meaning to the user. Examples include, but are not limited to, your beau's mobile phone number, your bank account information, your friends' birthdays or a memorable quote.
There are also notifications to remind you when it's time to challenge your brain again. The app spaces the tests out over time to allow users to retain the information in their long-term memory.
Cost: Free
Available on iOS
6. Relief Link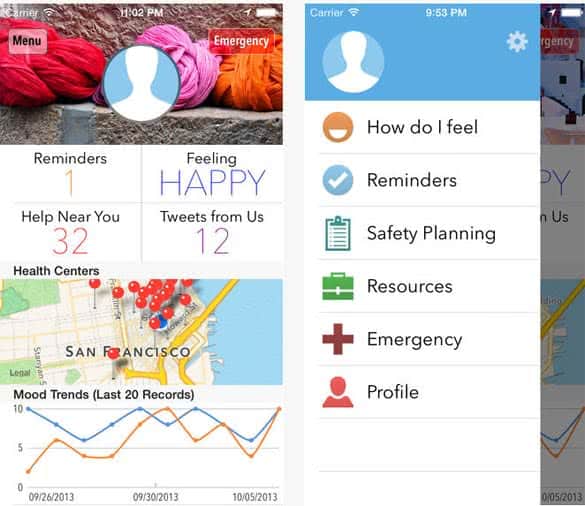 This app was developed by Kaslow in an effort to help in preventing suicides. Aside from that, Relief Link can be used as a general mood tracker.
The app includes unique coping methods, including not limited to voice-recorded mindfulness, relaxation exercises and relaxing music. There is also a map locator that can guide the users to nearby therapists, support groups and mental health treatment facilities.
Cost: Free
Available on iOS
7. Memory Trainer
Memory Trainer targets all aspects of the user's memory leaving no room for excuses for forgetting anniversaries and other important occasions. It uses methods like information recall through its various exercises.
Cost: Free
Available on Google Play
8. Braingle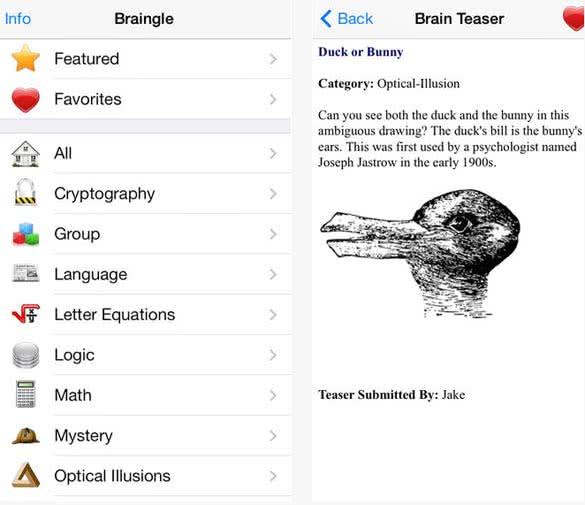 Brain training with a fun twist, Braingle helps users to maintain brain sharpness while improving their reasoning skills through riddles and optical illusions. The app also allows you to compete with other users by answering riddles.
Cost: Free
Available on iOS
9. Elevate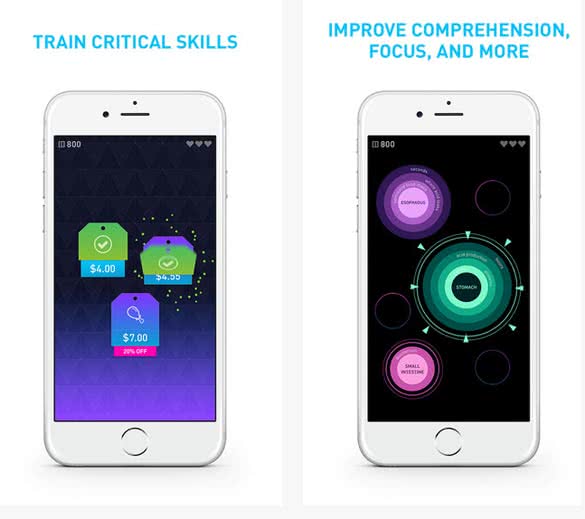 Last but not least is editors' choice Elevate, which aims to help users to improve processing, memory and brevity through simple yet mentally stimulating games.
Users start by choosing the aspect of the brain that they want to improve. For instance, users can pick between problem-solving skills or retaining information heard aurally. After a short opening test, the app allows users to pick how often they want to undergo training sessions.
Everything is scored so users can focus on their improvement each week, and the difficulty of tests automatically adjust to keep things challenging.
Cost: A free version, and the $4.99 p/m Elevate Pro ($44.99 per year).
Available on iTunes and Google Play
We live in a fast-paced world where we are constantly challenged to move past mediocrity and to improve our abilities every day. While these apps aren't the ultimate solution to achieving just that, they can aid us in reaching our goals. Most of these apps do not cost anything so there is no reason not to take advantage of them. Start training your brain today!
Have you used any of these brain-boosting apps? Do you use any other apps that help you to be brainier each day? Let us know what you think of these apps in the comments.