We prepared for you some special tips and tricks on how to lead a nomadic lifestyle while earning money for yourself. All you need is a laptop and a bit of creativity.
Years ago, I read The 4-Hour Work Week by Tim Ferriss and learnt about the concept of a global lifestyle. This was back when outsourcing was a new thing, having an online business was relatively new and working your way round the globe using only an internet connection to make money was definitively a new thing.
Today, it's not such a new concept anymore, yet many people still don't necessarily know their options when they think about moving countries or traveling while working. So, as a self-proclaimed gypsy, I thought I'd dish out some tips on how you can do it and do it well.
No road comes without obstacles, but, as someone who knows, I can help you avoid some of the potholes along the way and give you the tips on how to lead a nomadic lifestyle while earning enough money for your needs.
Online freelancing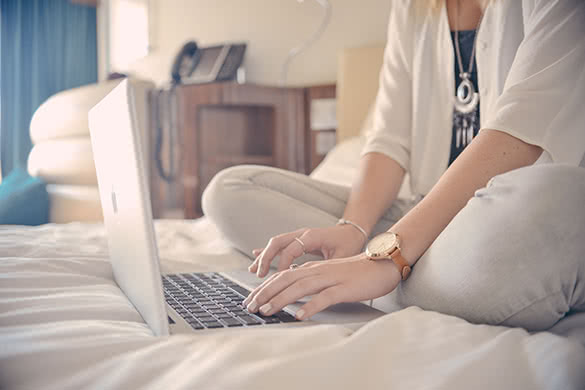 One of the easiest ways of working your way around the world is to become self-employed in your own country and then offer your services online. Sites like UpWork.com, freelancer.com, guru.com, CrowdSource.com and outsource.com offer platforms for freelancers.
Here, you can advertise your services as a writer, designer, programmer, animator, social media manager, virtual assistant, etc. Don't forget to look at sites like gumtree.com and craigslist.org as well as many people these days are looking for people who work from home.
What you need to bear in mind is that freelance work is inconsistent (you always need back-up savings) and it takes time to build up a portfolio and an established reputation on a freelance platform.
If you wish to go this route, start a few months in advance to create a nice LinkedIn profile as well as nice profiles on the platform(s) you wish to use. Then, create a portfolio—even if you haven't done any paid work for a client yet. You need to upload parts of this portfolio to the platform(s) you use. Be sure to set up a PayPal account as you will need it to receive payment in some instances.
From there, take on some work, even if it's underpaid or even unpaid work, so as to establish a reputation. Clients can leave reviews for you, so to start you have to do any work you can get your paws on to get reviews. Once you have enough clients and a few bucks in the bank as back up, you're ready to become a full-time freelancer.
The upside of this kind of work is that you can take it with you anywhere and, if you're making money in dollars—which is usually the case—go to countries where the exchange rate is great and the living costs low.
The downside is that you have to apply for work constantly (you have to apply for a lot of jobs to get just one—there's a lot of competition out there), invariably, some clients won't pay (freelance platforms protect you to some extent) or won't pay on time, you need to be disciplined to get your work done and you need to do your own taxes or hire an accountant.
Working from home can also become tedious, but you can work from coffee shops and co-working spaces as well. And, hey, there's nothing stopping you from sipping margaritas on the beach while working….
House sitting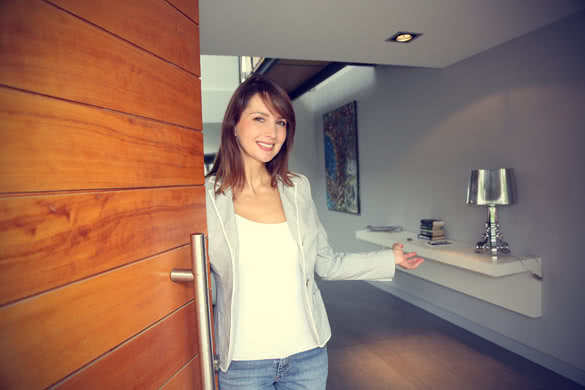 I have a friend who has traveled all over the world doing house sitting. Basically, you get housing for free or even get paid to house sit while the owners are away. This sometimes includes cleaning and gardening or looking after animals as well.
The pro is that you get free housing. The con is that you might need another salary on top of it—perfect if combined with freelancing in other words.
You obviously have to move around quite a bit for this to work. You also need to get reviews on house sitting sites for people to employ you. A great way to start out is to see if there are opportunities near you—often people in bigger cities need house sitters to look after their pets for the weekend when going away. This is a way to build up your reviews before you look for house sits abroad.
Tip: a lot of people need someone to house sit for the holidays. This might be your best bet of getting a foot in the door.
Couch surfing
While this won't make you any money, you can live for free almost anywhere in the world thanks to couchsurfing.com. This is a site for travelers by travelers. Basically, travelers give other travelers an opportunity to stay for free on their couch, or in a spare bedroom.
Most people won't let you stay for longer than a few nights, but there are exceptions. If you are new to a place, it's a great way to get to know some people in town while looking for permanent accommodation. couchsurfing.com also allows members to host meet ups in their town, so it's a great networking opportunity too.
Before you stay with someone, check what reviews they have on the site. When you start out, you can get friends to review you as well as long as they join the site. Chances are, you've crashed on a friend's couch at some point.
Volunteering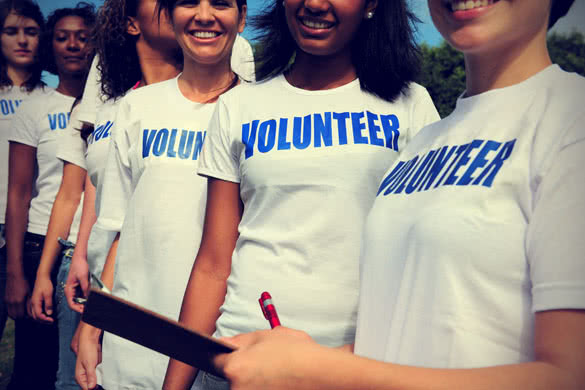 Some organizations will charge you to volunteer for them as they help you with visas, look after you, etc. Others will pay you a small sum or give you free board. If you want to do good in the world and find somewhere that allows you to stay for free, you can supplement it with some freelancing.
Working on farms
This is often a semi-volunteering kind of job. Many organic/holistic farms allow people to stay for a couple of weeks or months, live for free, learn about farming and make some money.
Teaching english as a foreign language
You can get a TEFL or CELTA certification, which will allow you to work as an English teacher in many different schools around the world. These schools often look for native speakers and are used to hiring people from abroad and helping them with visas.
Starting an online business
If you build up your reputation as a freelancer in an arena, you can hire other freelancers to work for you. You can also set up online businesses where you sell things through sites like Amazon that handle all the shipping—all you have to do is market the products and make sure you order more before running out.
Selling information products (i.e. podcasts, ebooks, online courses and the likes) requires no shipping at all.
A social media marketing business doesn't require that you have an office either. If you want, you can set it up with someone in your town who doesn't want to move though, who can meet with clients from there.
Other online businesses require a bit of planning before you can shoot abroad, but it's possible. Grab a copy of The 4-Hour Work Week by Tim Ferriss and start pondering.
Other tips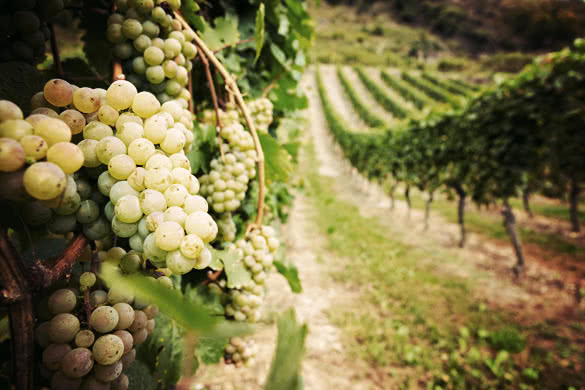 If you work in a country where you are allowed to do any kind of work, you can supplement your income by working as an Uber driver or renting out a room in your house on AirBnB. There's also seasonal work, like working as a skiing or surfing instructor or working on camps for kids or at theme parks, which many people go abroad to do.
You an also pick grapes in France and help with the winemaking process. If you google it, you will find out how to go about seasonal work in particular.
There are many ways to support a gypsy lifestyle. The important thing is to plan in advance to set things up and go to a place where you get bang for your buck. There are places where ten dollars a day is all you need to cover your living costs, while in others a hundred dollars a day won't get you far.