Every woman has a major dilemma this time of the year. What to buy for her man? Will he like it? Here are some holiday gift ideas for your significant other
The holiday season is fast approaching and there's always a scramble to buy gifts for your family and friends and especially for your significant other.
After all, you want to get him something special, something meaningful, and something conveys how much he means to you.
But the shopping malls are jam-packed with shoppers and so many stores are running specials for this festive period – making your gift-buying endeavors a bit too difficult.
What should you buy? Will my beloved like this? Maybe I'll go to this mall and check? Perhaps this store has something they will like?
And like a rabbit stuck in a maze, you don't know the way out of all these questions and suddenly shopping for this holiday season turns into a nightmare.
So to help you out, here are the top 10 holiday gift ideas for your significant other:
1) Prepare A Holiday Scrub And Give Him A Rub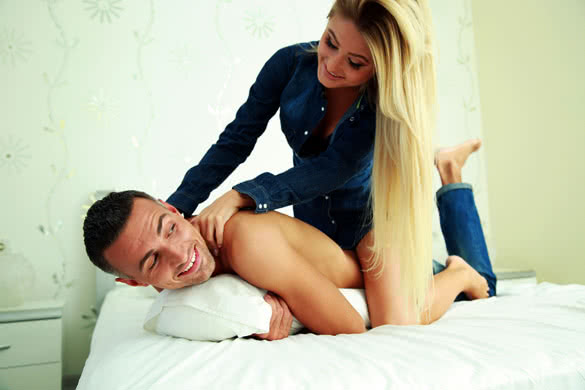 For a bit of naughty pleasure try creating your own version of holiday spice with a body scrub recipe. This is a great idea especially if your man is into DIY and natural care.
In fact, you can go one step further and create a whole range of natural care products from scratch – from exfoliants and moisturizers to aftershave balms and deodorants. Go for more masculine scents such as Cedar, Orange, Lemon Balm or Clary Sage.
The best kind of scrub you can make for your man is one with brown sugar and some manly essential oils.
Find a recipe online, make and pack it in some great looking containers which you can package in your own special style. And get ready to see the smile on his face!
2) Record Your Own Audio Book
If you like the sound of your voice and so does your man, why not record your voice and make an audiobook. To make it special, read some original love poems or chapters from his favorite book.
You can even recite a wonderful story about your relationship – how you met, stories about some special moments in your lives, laughter and jokes you shared and your dreams for the future.
You can make it romantic or quirky and fun and set the mood for the rest of the day.
3) Design A Scavenger Hunt Or Try Out An Escape Room Together
If your significant other is the kind who loves treasure-hunting, devotes his time to geocaching and loves solving puzzles, why not try a scavenger hunt – but with a difference.
Remind him of all the momentous occasions and memories you shared by placing clues at your shared spots across town. Remind him of the shared joke you both still can't get enough off and send him off to that place where it happened with the help of a clue.
Or give him a clue to the place where you first kissed or had your first Christmas together. If designing your own scavenger hunt is too time-consuming, why not head off to an escape room and solve a mystery as a team.
A definite adrenaline rush for your mystery-solving boyfriend!
Playing an escape room will get you two closer as you work together and have some fun at the same time while you make some wonderful memories during this festive season.
4) Make A Scrapbook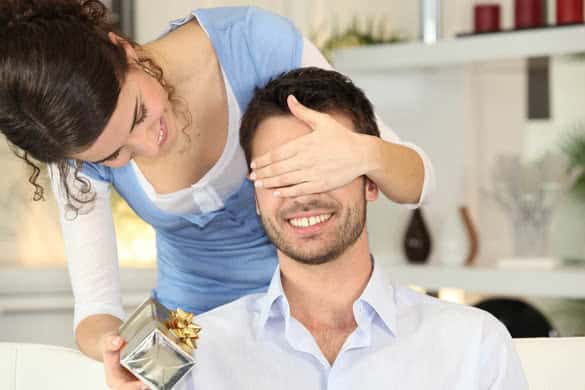 Making a romantic scrapbook is a wonderful way to preserve memories of all the happy moments you have shared together. Print out those Instagram photos and if you've collected movie tickets and other keepsakes of shared memories, put it together in a beautiful scrapbook.
Enjoy the process of creating the book and find inspiration on Pinterest or other online sites for ideas and designs. Visit craft stores for supplies and if you are the creative type then create meaningful graphics and quotes to add to the book.
But if you don't want to do the crafty bit, then opt for personalized photobooks and coffee table books available online. They are a great keepsake of all your memories in one place.
5) A Bit Of Tech
Boys love their toys and most men love some sort of gadgets and devices. Almost every day there is a new "tech toy" in the market which is trending and if your man is a gadget geek then the best gift to give him is some technology.
Choose from a range of cool things – from drones, instant print digital cameras and 3-in-1 breakfast stations to voice-assisted technology devices, headphones, and smartphone-enabled robots – you have a large range to pick from.
But finding the perfect thing to give him can have you pulling off your hair. Start with what his interests are. If he loves music then look at the latest in music players, headphones, and other related gadgets.
Pay attention to what excites him. If his eyes light up every time a particular fitness tracker is on television, you know what will make him happy.
6) Gift Him A Beverage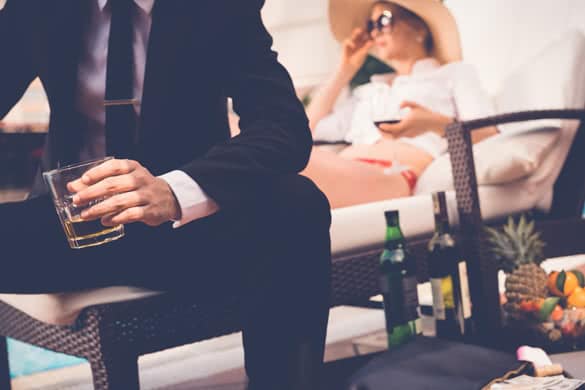 Most guys love a drink – whether it is the alcoholic kind or not. But if he prefers water then this gift idea is not for you.
If he has a taste for whiskey, why not help him explore this taste by gifting him a whiskey brewery tour. Now that will get him excited. You can even package the tour itinerary and tickets with a set of whiskey drinking glasses and whiskey stones to give it the right amount of chill factor.
Perhaps he likes his own brew? Then gift him a beer or whiskey making kit and he will be the happiest man alive. Some men have a thing or two for coffee or tea.
Get him a subscription for a year's supply of some delicious-to-die-for artisan coffee blends. Or create a tea chest with exotic tea from around the world. Pair this with a funky sci-fi themed teapot or a tea-brewer and soon your tea-drinking man will be singing your praises.
7) Food For Thought
They say a way to a man's heart is through his stomach. And what better way to please him with a perfect gift than to give him food. But not just any old boring everyday meal!
Take him out to a fancy-over-the-top dining experience like his favorite chef's new restaurant or a 5-course seafood degustation experience, or have a dining experience that involves a show or an adventure.
If cooking is more your style, then why not make him a gift hamper of all his favorite treats – all wrapped and decorated with tassels and bling. Go one step further and take your special man – and the hamper you made – for a surprise picnic at a romantic spot.
And if he like experimenting in the kitchen, how about a cookbook of his favorite kind of recipes written by someone he admires, or even a "make your own hot sauce kit" paired some funky (or funny) apron and kitchen mitts.
Now that's one way of heating things up in the kitchen!
8) Games To Play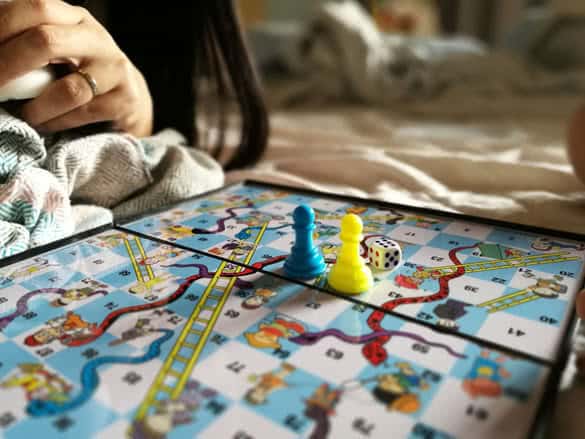 Does your boyfriend turn into his evil shrewd twin every time you play Monopoly or Trivial Pursuit? Perhaps, games are the way to go when it comes to giving him a gift.
But don't settle for the usual board games you see in the store like Battleship and Risk. Although there are some really cool adult games which you can add to his gift bag.
Try a drinking board game for a change like drinking Monopoly or a set of classic board games to score the deal. If he loves the outdoors too, get him a set of giant yard dice and play outdoor Yahtzee or get stuck into giant-size Jenga for some fun.
And if he loves golf and can't get enough of it, then make sure to gift him a desktop golf game to give him the inspiration he needs to work while at his desk.
9) Something Old
So he's not games and not quite the outdoorsy type? He loves collecting things and can be quite nostalgic about stuff made in the "good old days" – then there's only one thing to do – get him something retro.
Perhaps one of those original refurbished glamourized Polaroid cameras or a classic game console like the Nintendo 80's classic console might get him all excited.
Package a beautiful classic stereo turntable or a retro-looking music player for your music lover boyfriend and get him singing your praises.
Package the turntable with some hard-to-find vinyl and you will have the perfect gift for your significant other.
For the collector type, why not get him a set of limited edition or rare coins or a collectible die-cast vintage car. For the modern collector, how about a Game of Throne seven-book set or the latest adult Star Wars Lego set.
10) An Experience To Remember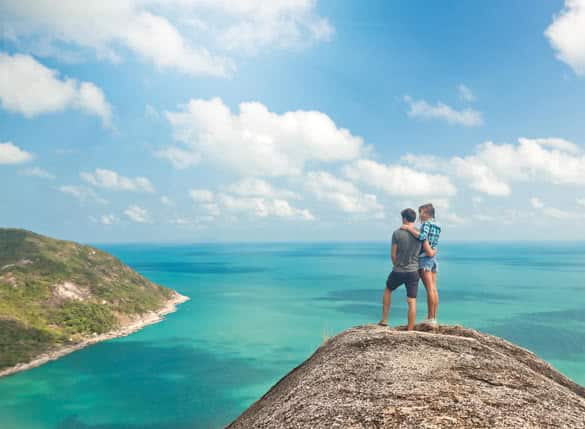 While everyone loves receiving objects for gifts, the best present that you can give anyone and especially your special guy is an experience he will remember.
Book him a fantastic experience, something that will peak his interest and something that he has always wanted to do.
There are plenty of businesses that can help you plan and book the perfect adventure for your perfect man ranging from trips and tours to lessons and courses (like a helicopter flight lesson or making Japanese cuisine).
From adrenaline sports like V-8 car driving, canyoning and abseiling to something more sublime like special cruises, winery tours and spa and massage packages to pamper him.
Perhaps, these top 10 gift ideas will peak your interest and inspire you to create, buy and package the perfect gift for your significant other this festive season.