You never know where a fun date can lead you. It can turn into a hot night full of romance and passion. Learn how to prepare for a hot night with him and blow his mind!
One may look at the title of this article and think, "why do I have to prepare myself?" This isn't just any kind of night you are preparing yourself for- this article is all about pampering yourself before you get down to business- whether it is with someone else, or all by yourself.
Sure, you may read about and hear all about pampering and preparing yourself for a big date- which is very important, but it is also equally as important to prepare yourself for what the date may end in- and that is sex.
Read on to give yourself some helpful tips on preparing and pampering yourself.
1. Look the part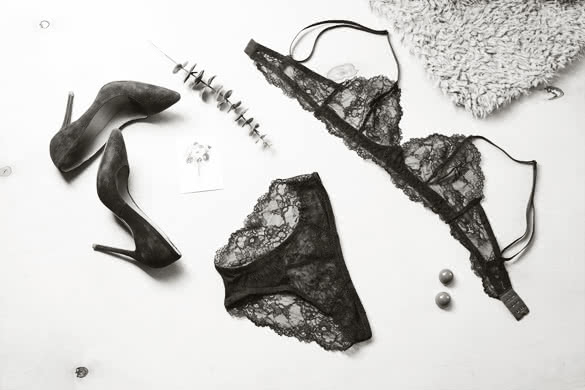 Of course, if you are with someone that you have been with for a while and that you know thinks you are beautiful whether you are all dolled up or have just rolled out of bed, it is easy to fall into a pattern of not primping yourself up before having sex with them. That is completely fine, but to really arouse them- and also to just to feel your sexiest, there is nothing wrong with making yourself look the best you possibly can.
This goes for if you have decided to have a hot night in with your significant other- or even just someone you may have swiped right on and you know will just be a one night stand. If you are going out before you will wind up staying the rest of the night in, wear something that you feel sexy and confident in.
Wear your favorite color, a dress you think your body looks great in, or a pair of shoes that make you feel like you could walk any runway. It all starts with feeling great about yourself. Don't wear something that will make you feel self-conscious.
That especially goes for what you are wearing underneath your clothes- even if it isn't much at all. Wear lingerie that you feel your hottest in. Wearing something that you are constantly worried about how you look or how you feel while wearing it can take away from the night and how you will feel when having sex. If you have the money, I think it is great to head over to any store that sells bras, underwear, and lingerie and buy yourself something new to wear.
If you love lace, wear that, if you think red lingerie makes you look irresistible, put that on. You deserve to feel your sexiest. Also, do your hair and makeup (even though it may be ruined by the end of the night- that is how you know you had good sex) exactly how you like it.
For me, I feel the sexiest if my hair is long and loose and I am wearing a smoky eye and nude lip. Whatever you can do to make yourself feel the sexiest you possibly can, do it. Your self-confidence will radiate, and your partner will see that- and it will make them want you even more.
2. Make sure you are safe
I know, talking about birth control and protecting yourself can be a total buzz kill. But do you know what is also a complete buzz kill? Immediately worrying after you have had sex that you are pregnant, or have caught an STD, or having that on the back of your mind the whole time when you are having sex. If you are on the pill, make sure you are taking it every single day! Even missing one day can completely affect the effectiveness of the pill.
Even as a woman, make sure you have extra condoms. It doesn't just have to be the guy that is responsible for providing that. I know that when you have a one night stand especially, sometimes there is no time for discussing past sexual history and if you have been tested for STD's- I also get that it can be really awkward to discuss and you may feel like you are offending the person you are having sex with.
For one, it is not offensive, and two, you will feel so much better if you know that the person you are with is clear of any STD's. Remember, one thrilling night, no matter how mind blowing it may be, is not worth something that may haunt you or affect you for the rest of your life. Safe sex is sexy.
3. Give a sneak peek of what's to come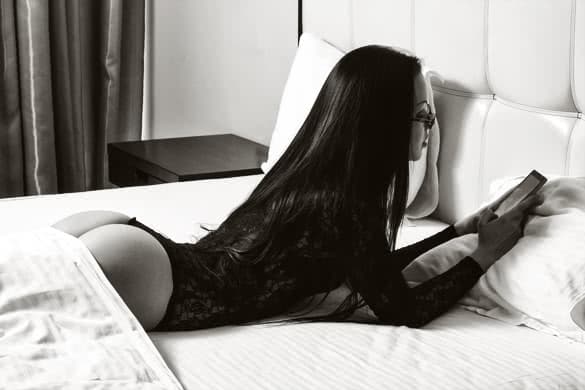 Yes, sexting has a bad reputation and there are many people out there who misuse it- be careful about what you are sending to whom, but honestly, I personally see nothing wrong with sexting- and it can be very fun. If you know that you are going to see someone later on that you are going to wind up in bed with, it can be really fun and sexy to ruffle their feathers earlier on and give them a little sneak peek of what they will be getting later on.
Earlier in the day, send them a sexy picture- nothing too revealing, but maybe a little sneak peek of the lingerie that they will be seeing you in later. Or, send them a message of all of the things that you want to do to them/you want them to do to you when they have sex with you later on. The more details, the better.
Never be embarrassed by what you say either, express your sexuality however you want. There is nothing wrong with sexting someone that you trust- especially if it will just get them going and improve how they perform in bed later on. It is also just very fun to drive someone crazy and make them want you more and more. Sexting can do just that.
4. Make sure it's the right person
Let me explain this further- by the "right person" I don't mean the person you're in a relationship, or the person that you are going to spend the rest of your life with. Chances are, your one night stand is not going to be your Prince Charming. By the "right person", I mean someone that is not going to make you feel bad about yourself. The person that you are having sex with should not make you feel insecure about yourself.
The second the person you are with starts making comments whether it be about your appearance or who you are as a person, that is when that person has to go. It is not worth it, and chances are, it will make you much less turned on.
Even if it is just someone that you know you will only be with for one night, a friend with benefits, the person you are in a relationship with or anything in between- it is extremely important that they do not degrade you or make you feel insecure. There is nothing that will make you less inclined to sleep with someone than if they make you feel bad about yourself.
5. Going solo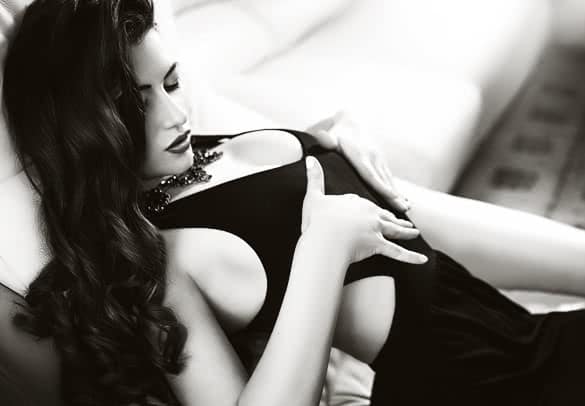 Who says that a hot night in has to be with someone else? Ladies, you know what I am talking about. If you need me to spell it out for you, I am talking about one of the greatest things you can do for yourself- masturbate. There is no shame in talking about it or doing it.
No matter what you use to get yourself off, whether that be your fingers, shower head, a sex toy- anything, treat yourself to a night in. If you have the money, maybe look into buying yourself a new sex toy and stay in for the night and try it out.
That can be very fun, and something to look forward to- especially if you have had a stressful day. Whip out that vibrator, and think about something that will get you off. It can honestly be really fun to think about all the things you want someone to do to you- let your imagination run wild. You don't have to share your fantasies with anyone else. Some of the best orgasms of your life will come from masturbation- I can guarantee that.
Do you have any other tips on preparing yourself for a night that you know will end in bed- whether that be with someone else or by yourself? If so, feel free to comment below. Ladies, there is nothing wrong with expressing your sexuality. Own your sexuality, and feel confident in yourself.