There is a trend going on among men to disappear and reappear without an explanation. We'll help you understand why guys disappear and how to deal with that
Men are interesting creatures that can be very unpredictable. They exhibit several behaviors that leave us scratching our heads and leave us scowling, but other times they can surprise us as well.
When it comes to relationships, no two men are completely alike. However, there is a modern trend going right now, where a man in a relationship will disappear completely for a period of time and then, in some cases, return when the lady least expects it (although in many cases he doesn't return at all).
We are talking no calls, no emails, no messages. He just stops communicating with you, although he told you he loves you a few days ago.
Out of all the confounding behaviors exhibited by men, this particular one has us ladies all stymied. Why would a man in a relationship just disappear without a trace like James Bond? What causes a man to decide to pull such a move?
There are some insights into the male disappearing act which have been explored and they seem very plausible: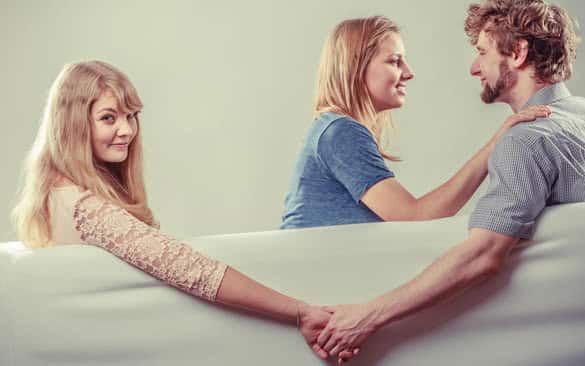 Men these days seem to enjoy playing the field and monkey branching. It is not uncommon for a man to date at least two ladies at the same time. In this case, a man thinks the grass is always greener on the other side and he believes that he is getting the best of both worlds with the different women he is stringing along.
While it's not a crime to date other people, it is definitely the behavior of a jerk. By stringing along women, he is planting false hopes in a girl interested in him and treating her like a commodity instead of a human being. Women are NOT things to be kept around just because. Women are human beings and should be treated as such.
It is true that some women exhibit this behavior as well, but it is a more prevalent among men. A man is more biologically inclined to date more than one woman at the same time because it makes him feel desirable. How very narcissistic.
In reality, he is just causing heartache and pain to others, as well as himself. Everybody deserves to love and be loved and this selfish attitude causes more harm to others than good. This is obviously the work of a man who has issues with self-image.
Sometimes it means he is really busy with work or life and you're not his highest priority
As blunt as this next reason is, it's very plausible. Women aren't the only facets of a man's life. He has a demanding career, a doting family, and possibly a busy social calendar. While it's not an excuse to ignore a woman he's seeing, it's a fact of life.
The logic, however, should be that a man should avoid relationships if he lacks the time and mental frame to build one with someone special. He should be up front about his hectic lifestyle at the beginning and be honest about it all instead of just disappearing without a trace.
Everyone has a hectic schedule…they just have different ways of managing it. While I can't say that there's a right way or a wrong way, however, when you think of the morality of time management, there has to be a humane way to manage it without hurting others.
Because people nowadays are so self-absorbed and entitled, they tend to forget that the others surrounding them have feelings as well. So, in essence, the man is letting his self-absorbedness help him coast by through the expense of the women he's supposedly too busy to make time for.
Sometimes it means he has attachment issues and is commitment phobic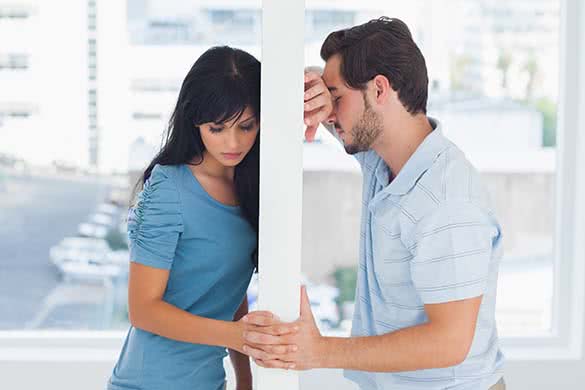 It's not uncommon to encounter a man with commitment issues these days. In fact, a lot more men are commitment phobic because they want to keep their bachelor lifestyle going.
To a lot of men in general, settling down with a special someone means impending doom. No more nights out with friends, no more going out and mingling with people, no more freedom to pursue personal interests…just spending time with one person forever.
This is the myth that has a lot of single men running for the hills when faced with a potential long-term relationship. Men enjoy their space and freedom. Therefore, they see a budding relationship as a potential threat to that freedom, when in truth, they are simply afraid of putting in the work.
Of course, there are men who have been hurt by past relationships and the remnants of these failed relationships stick with them. This gets in the way of any new relationship and is a hard hurdle to overcome. Others have seen friends get hurt and vow never to allow themselves to be put in that position.
No matter their reasoning, being afraid of commitment should not be an excuse to disappear and hurt a potential significant other. Again, the man should be honest and let the woman know right off the bat so that time and patience won't be wasted on a relationship that has the potential to go nowhere.
Disappearing because of commitment issues is the work of a coward.
Sometimes it means he doesn't want a relationship so he keeps things on a certain level
Now, there are men out there who are unsure about what they want. They are constantly changing their minds about what direction they want their lives to go.
By a man's logic, he wants to be the one in control of the relationship. All relationships are a power struggle and most men aren't willing to share the control. When things start to shift, the man has to make a choice about whether he wants to pursue the relationship or not.
Unfortunately, he usually will not want to pursue the relationship and find ways to stall it and keep it at a certain level. This is where the disappearing act comes in.
He enjoys spending time with the girl but doesn't want to hurt her feelings by dumping her. It's basically a case of wanting his cake and eating it too.
Again, the man is stringing this girl along, keeping her wondering and wanting instead of giving her the freedom to find love with another man. It's the coward's way out, in reality, no matter what his intentions are.
Sometimes it means he is not sure how he feels about you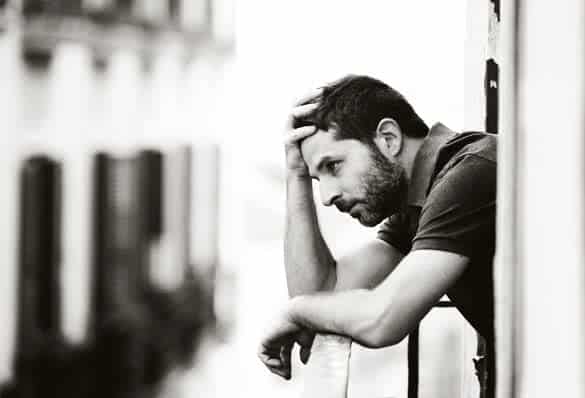 Men are notorious for having conflicted feelings about certain things. When it comes to relationships, a lot of men aren't sure about progressing with the woman they are seeing.
One day, he will be all over you and the next, he will be cold as ice. He can't seem to make up his mind about anything revolving around the relationship. You may be the girl-next-door type who makes him feel great about himself and he will think he wants a bombshell to have on his arm instead.
He could be the guy who wants to take you on a small getaway one day, and then he will suddenly scrap that idea and want to hang out with his friends instead.
Chances are if he keeps second-guessing his decisions, he is second-guessing how he feels about you. Sadly, this is the sign of a weak relationship and you're best to move on as quickly as you can. He will not be making his mind up anytime soon and it's not fair for you to invest your heart and time in him. He's not worth it.
Instead of second-guessing himself, he should really take a good look at everything going on with his life and being honest with himself instead of pulling away and disappearing.
Sadly, this is usually the reason why a man disappears. He believes he gave the relationship a shot and that you're not the one for him. In man's logic, he pulls away to avoid breaking your heart when in reality, he is hurting you even more.
There's no crime in not being in love with a potential mate, however, it's morally wrong to let them think things are going well when they aren't. It's more humane to be honest and to end the relationship before it progresses into something more.
There are a lot of jerks out there who take the coward's way out instead of being honest and setting these ladies free. It's despicable and hurtful to string a girl along even though the man isn't interested.
It's still no excuse to pull away and disappear.
While there are many reasons why guys disappear and reappear, it all boils down to one sign: MOVE ON!
A man who disappears when things are seemingly going well is not a man you want to pursue a relationship with. No matter the reason he has for his unacceptable behavior, it's best to walk away and find someone who is more worthy of your time, attention and affection.
Keep your head up high and pursue what you want, not what's standing in front of you. You owe it to yourself.