Want to travel to places that are beautiful and offer adrenaline-lovers the opportunity for activities they'll love? Here's where to visit.
Planning where to travel is difficult; it's even harder when you want to travel somewhere that will satisfy your desire for high energy and risk. I'm talking about vacations that are not for the faint of heart, but for adrenaline junkies who constantly seek something that will wow and amaze them with intensity, danger and risk. Here are some great places to visit, which are not only beautiful, but also filled with many daring adventures to be had.
1. Africa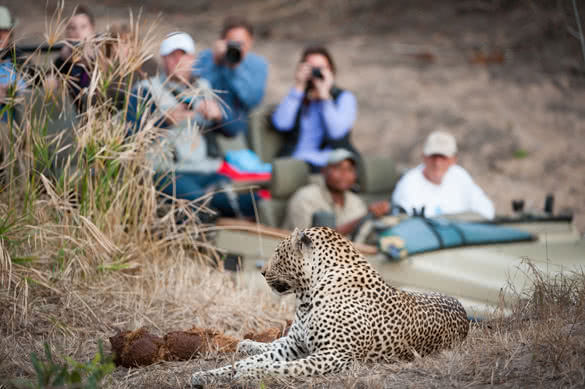 Two words for you: Jungle Safari. Depending on which part of Africa you visit, your experience may vary from something that is quite tame and family-oriented to something far more primal and, potentially, dangerous. You can do a safari of some sort in most African countries, but make to travel with a reputable company or you may end up getting more danger and adventure than you initially bargained for.
Trek through tropical jungles and explore wild animals in their natural habitats—you may even get up close and personal with the king of the jungle. This isn't the ride at Disney where you travel through on a truck and see animals from afar; it's the real deal!
2. Arabia and the Middle East
Skiing, snowboarding and sledding down sand dunes is not only fun, but makes you feel like you're taking a big risk as you speed downhill. You are guaranteed to get sand in some uncomfortable places. However, this activity is supposedly exhilarating. Don't worry if you don't know how to ski or snowboard because it is easy to pick up quickly; if that isn't your cup of tea then you can ride down as if you were on a sled.
3. Oceans
Deep-sea diving can sound scary, and some would even say claustrophobic, but it is extremely fun and exciting while also being daring and risky. Imagine exploring darker parts of the ocean that are the playground to many interesting, exciting—and even terrifying—sea creatures. You also explore wrecks and ruins that have lain beneath the water for hundreds of centuries in many instances depending on where you dive.
4. British Columbia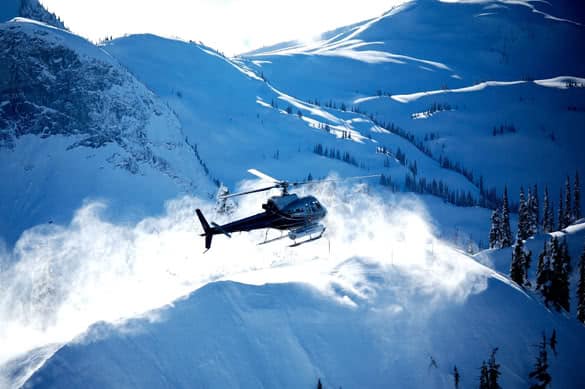 Heli-Skiing is as awesome as it sounds. Imagine taking a helicopter to the top of a mountain, where no chairlift can take you, and when you hop out of the helicopter, you instantly start skiing or boarding down hills at a speed with a ridiculously high elevation. In the summer months, B.C is also the mecca for mountain biking due to the amazing, crazy trails and hills. This is also something that is perfect for adrenaline junkies.
5. New Zealand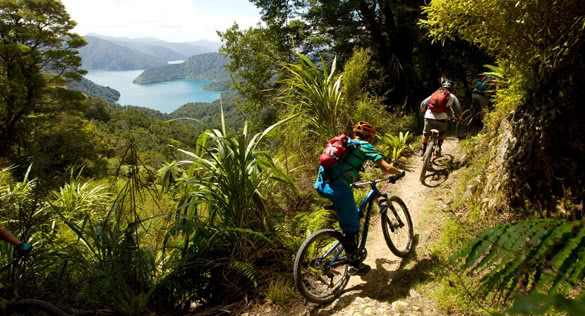 Imagine spelunking through small limestone walls and tiny crevices, whitewater rafting with amazing rip tides or sky diving, mountain biking or bungee jumping with an amazing view at the world's first bungee jump site. All of these and more can be done in New Zealand, and are guaranteed to satisfy the adrenaline junkie in you.
6. Switzerland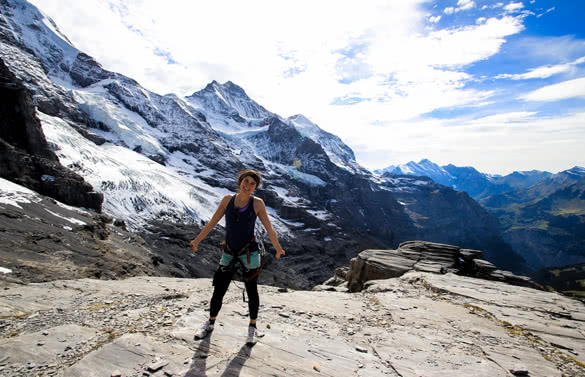 Like New Zealand, Switzerland offers lots of fun and daring activities, including mountain biking, bungee jumping and skydiving. However, in Switzerland, you can do all with a view of the Swiss Alps—you can even climb the Alps if you want, or take a plunge and do canyon diving.
7. Nepal

Nepal is not only beautiful, but also offers amazing adventures like spelunking, hiking, rafting and paragliding. Of course, you also have the opportunity to do 1-3 week treks of Everest.
8. Madagascar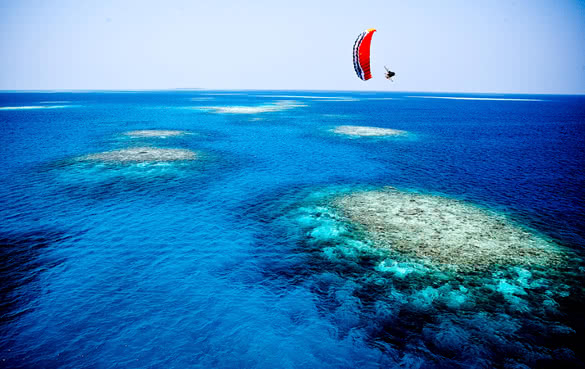 Home to some of the best beaches with gorgeous views, views that can best be seen while sky diving, paragliding or even cliff diving, Madagascar is a must for adrenaline junkies. Imagine paragliding over beautiful tropical forests and white sand beaches beside clear waters. Sounds like an amazing sight to see while doing an amazing and daring activity, if you ask me.
9. Nicaragua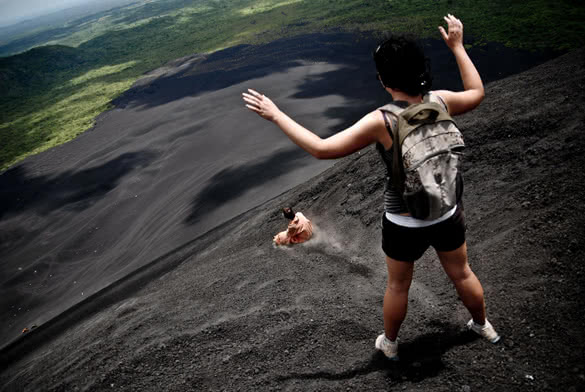 Nicaragua is home to over 40 volcanoes that are not only amazing to hike up, but also amazing to board down. That's right board down a volcano: it's just like dune skiing/boarding/sledding. You can also do this in Bali. Sounds totally awesome, right? This is on my bucket list. However, if surfing down a volcano is a little to crazy for you, you can walk down and then go surfing, kayaking or even horseback riding.
These locations not only offer exhilarating activities that are guaranteed to get your adrenaline pumping, but the scenery and views they offer are equally spectacular! Other places that offer amazing activities are: Mexico's La Quebrada Cliffs (cliff diving), Chile (whitewater rafting), Rio De Janeiro (hang gliding), China's Southern Shaanxi Province (the Mount Hua Shan Ascent), Florida's Devil's Eye (cave diving) and various places around the world for shark or alligator cage diving.
As you can see, there are various locations around the world that offer adrenaline-inducing activities and guarantee you'll return from your trip with fantastic stories to share. If there are any other places with activities that give you an adrenaline rush, feel free to share!