Looking for luxury, pampering and amazing life experiences? You've come to the right place. These are some of the most luxurious hotels in the world!
We could all do with a bit of pampering sometimes. And what better way to be pampered than staying in a luxurious hotel? Especially if they offer nice massages too!
Luxurious hotels are obviously also one of the better places to network. If you want to network with the rich and famous, that is. So without further ado, let's have a look at some of the most luxurious hotels in the world.
1. Emirates Palace, Abu Dhabi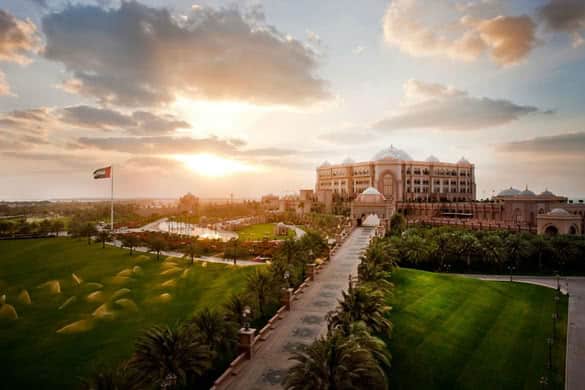 This place cost $3 billion to build and the results are as expected: quite overwhelming. If you always fancied riding up to the entrance of a palace (you know like they do in British period movies/shows, where the guests are announced by the door after first riding, or going by horse and carriage, up this long entryway), this could be your chance.
And it's not only the entrance which is impressive – you also find marble from 13 different countries, a man made beach, a spa and over 1,000 crystal chandeliers. You might just end up rather dazzled.
2. The Boulders, Arizona, USA
This hotel is a boulder. Literally. It's built into a boulder. And a very fancy boulder at that. Cave living takes on a whole new meaning.
The Boulders is surrounded by two golf courses and offers an indulgent spa. Given the hotel owns 1,300 acres of desert, it's big enough for you to get your own slice of paradise and they offer adventure to in the form of "rock climbing, horseback riding, a Grand Canyon air tour and stargazing with a professional astronomer."
The Boulders also has a VIP Villa Retreat for guests seeking anonymity. In fact, guests are so top secret the hotel won't reveal who's stayed there until after they're dead.
We can only hope they never get so desperate for PR they kill their guests so as to get bragging rights. Then again, that probably wouldn't be good publicity…it would, so to speak, kill the vibe.
3. Inn at Perry Cabin by Belmond, USA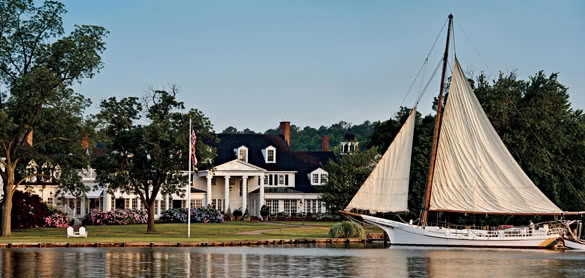 This "inn" is what can only be described as a grande dame, or, as they describe it themselves "a colonial mansion." Situated by the Maryland's Eastern Shore, this hotel offers you the kind of summer house the rich and famous own.
It has a few more guests than you'd expect in a summer house, but with its many manicured gardens, a gym, a pool, a spa and plenty of water to play in (you can even dock your boat for free during your stay), you most likely won't feel like the place is crowded.
The Garden Rooms boast private terraced gardens, where you can sit sipping your afternoon tea, surrounded by fragrant blossoms. Or why not have your morning coffee there?
4. The Orient Express, Various Locations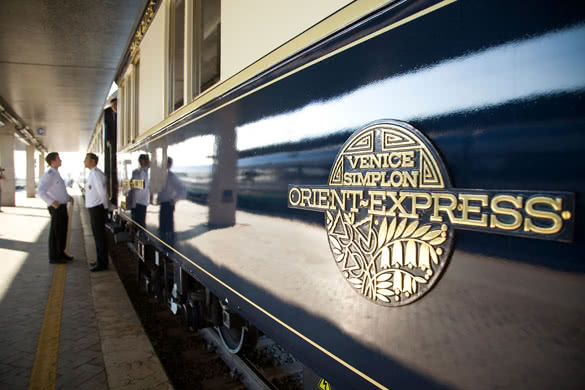 It's not a hotel, no, but it's operated by the luxurious Belmond group and you can sleep in it. So why not do so? Isn't this as grand as it gets where luxurious accommodation is concerned?
Well, at least if you grew up reading stories about luxury travel back in the day. This train even has some of the original carriages left. If you want to see Europe in splendor, is the way to do it!
5. Mardan Palace Hotel, Antalya, Turkey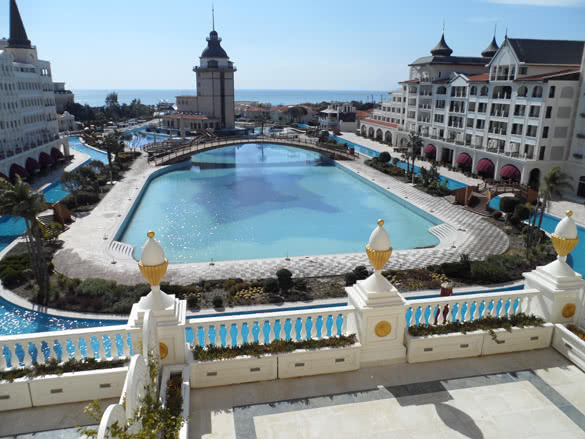 Another hotel that cost over a billion to build, the Mardan Palace Hotel is what it says it is on the label: a palace. It has the largest swimming pool in the Mediterranean.
The place, is, in fact, a world of its own, with its many bars, restaurants and a spa. Oh, and of course, it has a beach as well, with sand that was flown in from Egypt. Call it opulence, or call it a waste, whatever way around, this place is luxurious.
6. The Westin Excelsior, Rome, Italy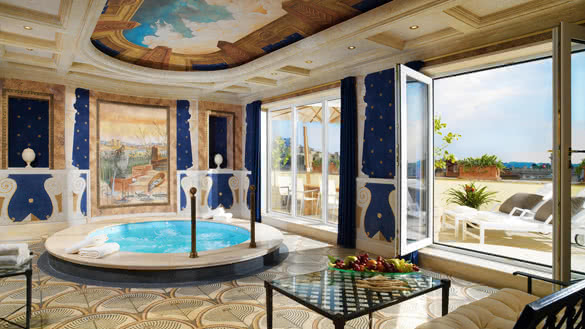 If you fancy a visit to Rome, then why not stay at the Excelsior? Here you can rent Europe's largest suite, which was renovated for $7 million.
The result? A palace in its own right with a steam, a sauna, a jacuzzi, an exercise room and frescoes covering the high domes. Why go to the Vatican to look at the frescoes, when you can do so in your own room?
7. Secrets Marquis, Los Cabos, Mexico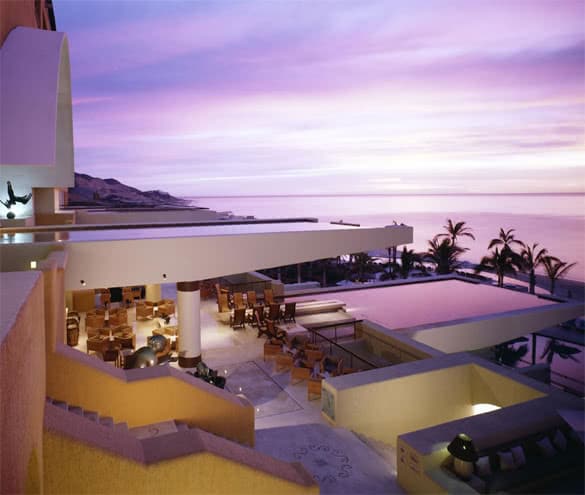 If you fancy whale watching then head to Secrets Marquis. Inspired by a celestial legend of two angels seeking paradise on earth, this hotel is built right on the beach and you can watch the ocean play just beneath your window. It's refreshing, to say the least.
8. The Las Vegas Palms, Nevada, USA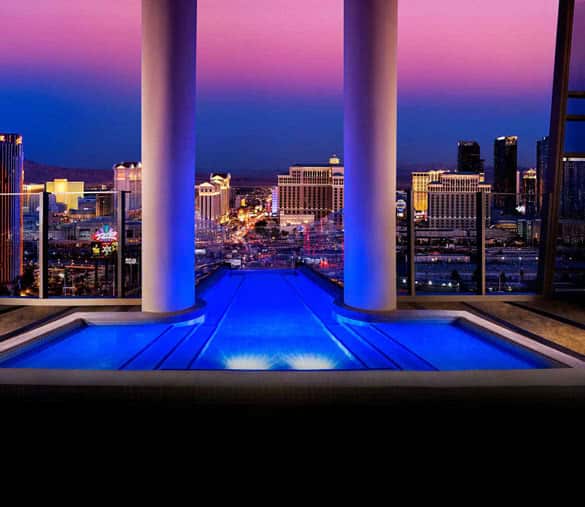 Rotating beds. A glass elevator. A jacuzzi hanging out over the Las Vegas strip (the funky street where all the casinos are). Well, that's if you rent the Hugh Hefner Sky Villa, where you can fit up to 250 guests for a party. Not bad for a hotel suite, not bad at all.
The world has plenty of luxurious hotels – these are some of the top ones, but there are many more to discover. Some so secluded the average man will never hear of them (I've met the men who did stay in them, hence how I found out).
However, if you have the time and the money, you'll be sure to find them. And one could spend one's time doing worse things than looking for luxury hotels, couldn't one?