From the sidewalk cafés to Notre Dame, Paris is really a magical city. There's just so much to see and do! How ever, this doesn't necessarily mean your romantic getaway to Paris has to cost you a fortune. Read on and learn how to plan a romantic, low-budget trip to the City of Lights.
Paris, the City of Lights, has also been called The Most Romantic City in the World. While others may disagree with this title, it seems more people than not still want to travel to France to see what they've been missing all this time. Even if you don't find it extremely romantic, you will find it extremely tourist-friendly, with something to see or do around every corner. The only drawback to this great city? Price. Paris can be very spendy if you don't plan out your trip ahead of time.
When to Go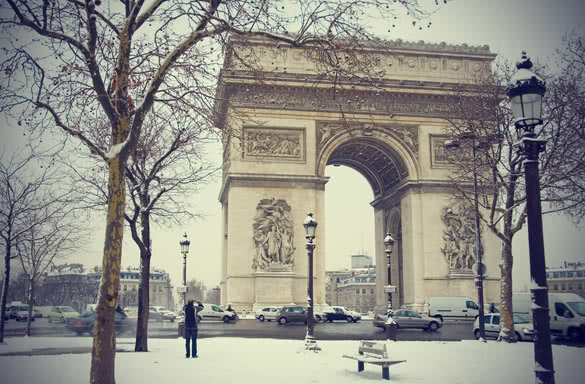 Spring, fall and winter are good times to travel to France. Anything, but summer, really. Fall and winter are going to be the least expensive times and also the least crowded. While shops and museums may be open shorter hours, you will be able to do more than you would in summer, since tourists are sparse. Another upside: The air will have a chill, meaning you and your sweetie will spend a considerable amount of time snuggled together for warmth.
What to Do
If you plan to do any real sightseeing in Paris, you should get yourself a Paris Pass. For a reasonable price, you can skip the lines at many attractions, such as the Arc de Triomphe and the Louvre, and go right in. In fact, more than 60 attractions are included with your Paris Pass, making it the most valuable thing you can take with you, besides your passport and loved one. Gain entrance to 55 museums and monuments (unfortunately, the Eiffel Tower is not included), amazing attractions, like the Seine River Cruise, unlimited travel on the metro, buses and RER within Central Paris, an awesome guidebook and coupons for dining and shopping.
Just looking to take a few relaxing days out wandering the streets? Well, that's a great way to save money, especially since there are so many things to walk around and see without having to pay entrance fees. Stroll the Champs de Elysee, take pictures of the Arc and the outside of Notre Dame, cross the bridges over the Seine, buy a baguette or crepe from a street vendor, enjoy the sculptures outside of the Louvre and so on.
Pay a visit to Pere Lachaise Cemetery. Jim Morrison, Oscar Wilde, Marcel Proust and other notable historical figures have been buried here. It's free to enter and they'll even give you a map to guide you around. There is a donation box, and I suggest tossing in a couple of euros, just for being able to walk among the mausoleums, tombstones and memorials. It's simply amazing, the money and craftsmanship that went into the houses of the dead. You can easily spend half a day here.
Look for activities that are not necessarily on every traveler's list. The Eiffel Tower and the Louvre might be high on your list, but they will also be crowded. Maybe check out the Dali exhibition and visit the Montmartre vineyards to drink some wine instead. Both are much less expensive and have fewer tourists, plus they are things not everyone gets a chance to do on their trip to Paris. You'll see a different side of the city and also be able to tell others about things they maybe haven't heard of, giving them new ideas for their own future trip.
Getting Around Town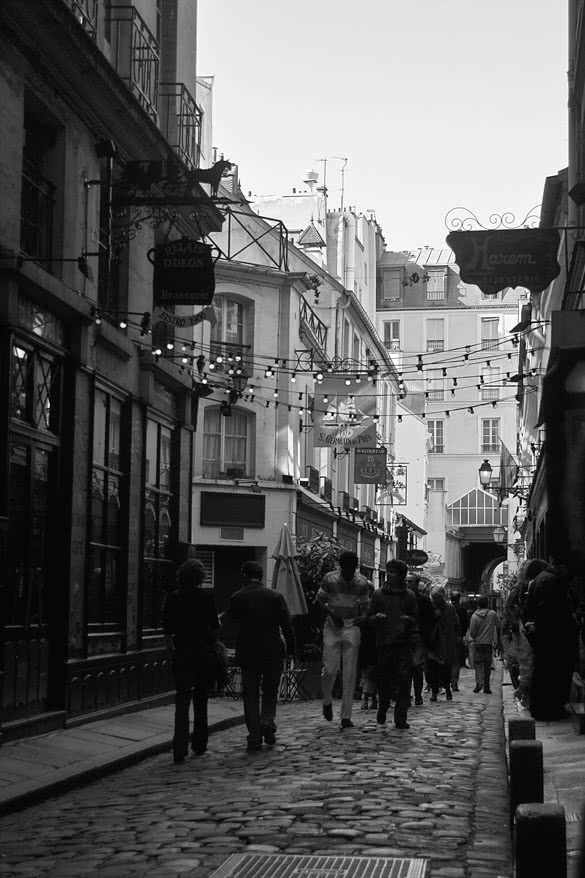 It's pretty easy to get around town on public transportation. While it's not as easy as it is in London and other big cities, mostly just because there aren't as many stops, it's still a great way to get from one place to another and also get your walking and exercise in once you arrive at your destination. Paris is a wonderful walking city. With everything to see, you won't even realize how many miles you've put on your walking shoes… until you finally decide to sit down and get lunch somewhere. If you don't invest in a Paris Pass, get yourself a daily or weekly Metro pass. It will save you money from buying each pass individually and make it much easier to keep track of.
Make sure you map out your route when using the RER and Metro. There are not a ton of stations as there are other places, so it can be hard to navigate if you're not used to using a subway system. If you plan ahead before you leave for the day, you probably won't find yourself in a totally different part of the city than you intended.
Get Dining Deals
Find delicious places to eat on a budget! Food can really add up, especially if you don't do your homework and assume there will be amazing food everywhere you turn. Unfortunately, this isn't so. Just like how there's not fantastic food everywhere in your own hometown, Paris is full of tourist traps that are just looking to take you money. Check out these options for finding and booking meals in Paris and saving money while doing it:
TopTable.com: Not only can you make reservations online with TopTable, but you can see diner reviews, menus, get big discounts and accrue points for each reservation you complete to earn your way to a free dining certificate. Even if you're already in the city and want to have lunch in an hour, make your reservation just to get the points credited to your account when you check in.
Groupon: Sign up for this deal-a-day site and get emails each day with the new deal. It can be entertainment, dining, personal services, shopping or more. The point is, there is plenty that Groupon has to offer that might be relevant and useful to your trip. Many of the selections are 50 percent off, so already that's a significant savings on one aspect of your travel day.
KGB Deals: Another great deal-a-day site like Groupon. I've seen many great deals for dining in Paris.
You Can Find an Affordable Lodging
The same rules apply to Paris as everywhere when looking for a hotel that doesn't cost a fortune. Try to stay just outside of the center of the city. Nearly everything in neighborhoods you want to explore is going to be expensive, or a seedy place you won't want to stay in.
Get a vacation rental instead of booking a hotel room. This is especially good if you're planning to spend a week or more in Paris. Weekly rates are cheaper than nightly rates and can offer significant savings over hotel rates, like having your own kitchen for making food, having more room to spread out in, being in a quieter neighborhood and probably having a washing machine to use so you can pack fewer clothes.
Prepare for Your Trip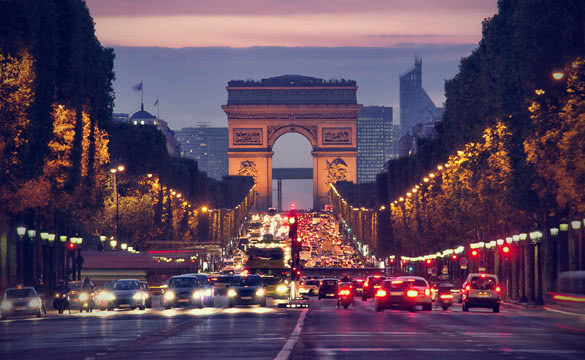 Get your body used to "local time", otherwise you may end up losing most of a day due to jet lag – you're spending your hard-earned money on this trip and probably have limited time to see everything you want. Losing precious hours because you can't keep your eyes open will just make you sad. Start adjusting to the time change as soon as you can before you actually leave home by changing your sleeping and eating patterns.
There's no such thing as free refills – I'm probably used to the American way of restaurants where you can have as much beverage as you want/need. Europe is really not like that. In fact, you're lucky if you get more than three cubes of ice in a drink. If you want refills, you have to pay for them, at full price. Your best bet is to just order a bottle of still water (non-carbonated), which is usually the biggest thing on the beverage menu and about the same price as a soda. Or order the house wine.
Parisians will snicker at you, even if you attempt the language – it's true. Unless you are fluent in the language, the French think it's "cute" that you are failing, even a little bit.
The Eiffel Tower is crowded – If you don't care about seeing the city at night, then visit as soon as the Tower opens for your best bet for beating long lines. If you do care, then expect to stand in line for at least an hour with a bunch of people who have no regard for your personal space.
When planning a romantic trip like one to Paris, being prepared really is key. The more you know, the more you can save. If you decide to skimp on researching anything for your trip, make it on dining. The worst that will happen is that you have to live on stuffed baguettes from street vendors. You will only be disappointed – and quickly out of money – if you just wing it when it comes to your lodgings or activities. You'll definitely be glad you made the effort once you get there and have a few extra bucks to splurge.
Finally, don't miss Top 5 unconventional things to do in Paris.