Whether you're tired of long locks or feel the need to start fresh with a new hairdo, you can't go wrong with these cute short hairstyles for Asian women.
It's no surprise that Asian women are known for their girlish looks and beautiful skin texture simply because of their genes, but they're always in tune with the latest fashion trends and most modern hairstyles.
With a new year quickly approaching, it may not be such a bad idea to follow in their footsteps and experiment with a brand new look. After all, your whole appearance can be affected by how you choose to wear your hair.
So why not, this new year, ditch your long Asian locks for a more trendy, easily manageable hairstyle inspired by the following cute short hairstyles for Asian women.
Experiment, go crazy, bring fun back into your life, and start the year off right. You absolutely deserve it!
1. Side bangs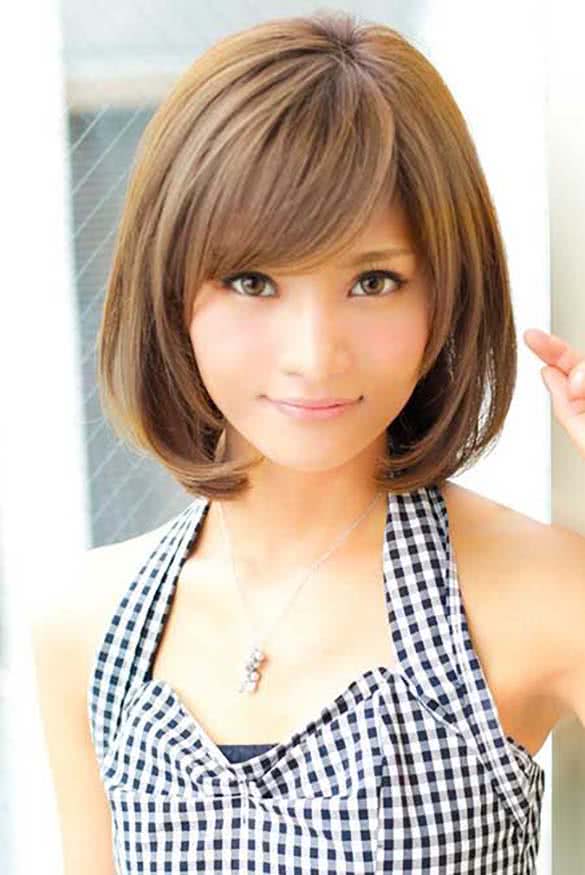 Choosing fun and flirty for your next look is exactly what's in store with the side bangs.
Regardless of which season you're entering, the side bangs look gives you the opportunity to have your hair long enough to pull to the side if you don't feel like having bangs in your sight during a hot summer day, but also offers the opportunity to keep your ears warm from the cold.
Using your natural parting/crown, you ensure that both sides of your bangs are equal length.
2. Classy bob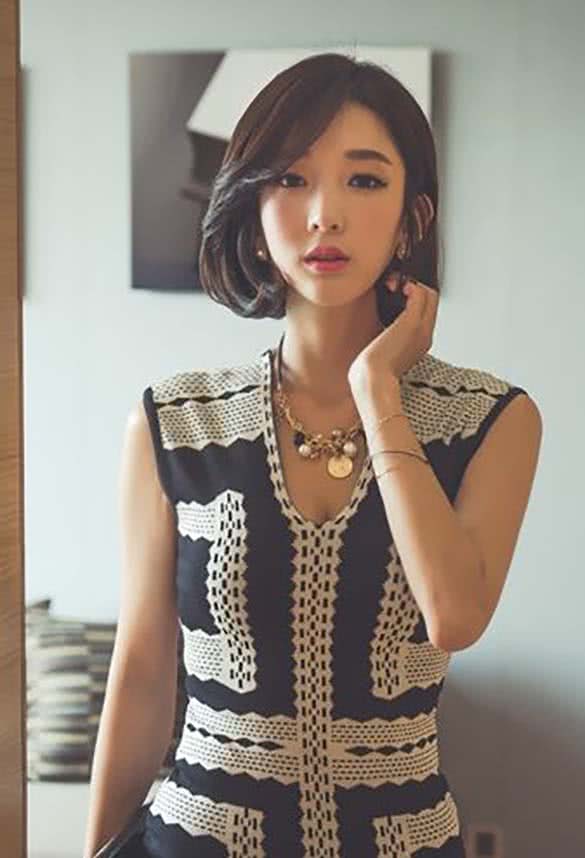 As far as short hairstyles for Asian women are concerned, the classic bob will never go out of fashion; regardless of the times or your nationality.
You simply can't go wrong by implementing a hairstyle that has stood the test of time, ensuring that it matches your face shape. Women with long necks can wear pretty much any short style; including the classic bob.
3. Messy pixie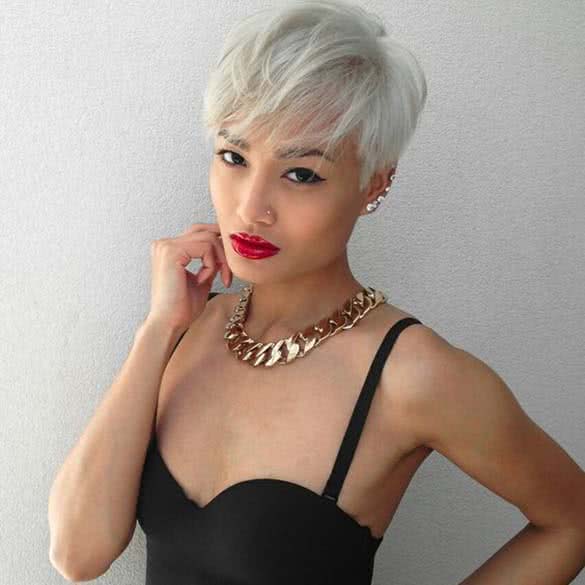 Who has time to do your hair to perfection anyway? Leading very busy lives as women, whether you're a dedicated mom or single career woman, there's simply no time to spend hours upon hours fixing your hair in the morning. In which case the messy pixie is perfect!
There are quite a few products you can use to make it seem messy; including a mouse, gel, or maybe even hairspray, ensuring that the messy pixie remains messy throughout the day.
4. Boyish cut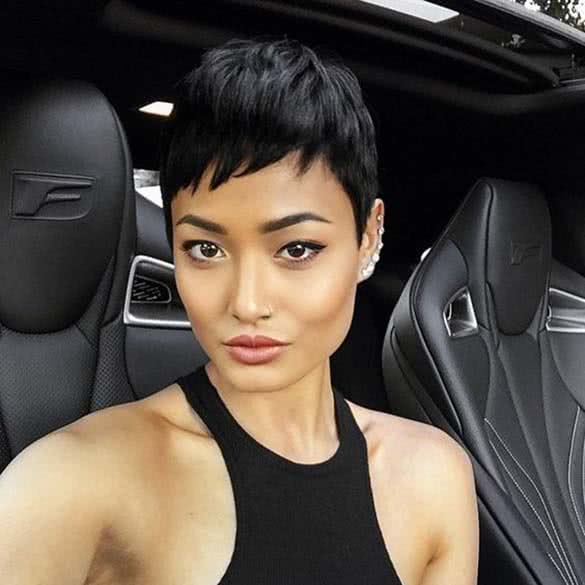 As one of the popular hairstyles for 2017, the boyish cut leaves nothing to the imagination. It's exactly what the name states. For some women, this look is perfect and makes life a lot less complicated.
For others, this look may not be feminine enough to express their womanhood.
Regardless of your preference, this is a very easy style to maintain but does require regular styling to ensure your boyish cut remains just that.
5. Straight bangs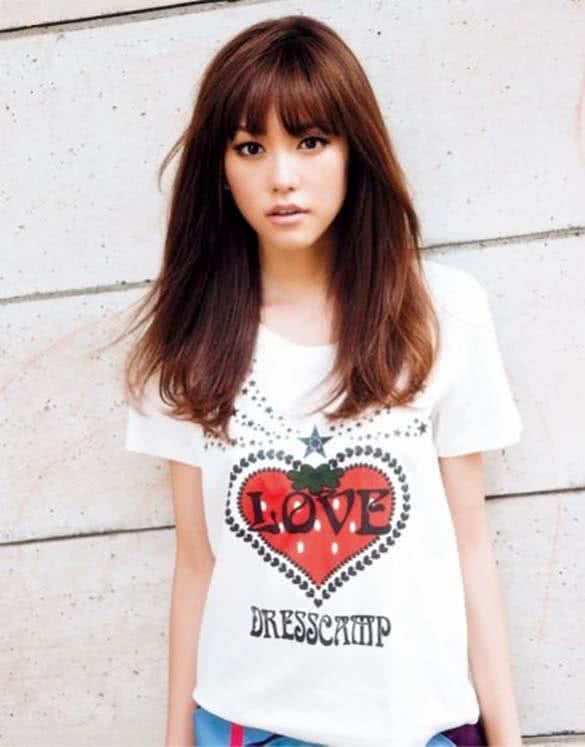 Asian women have a particular advantage when it comes to wearing bangs, and straight bangs in particular. Due to your beautiful bone structure and classic features, you can pull off straight bangs any day of the month.
Always ensure that your bangs slightly touch the top of your eyebrows, not to hide them in any way and to make your face look even longer.
Perfect for women with longer necks, trying out the straight bangs look is something every Asian woman should try at least once!
6. Long bob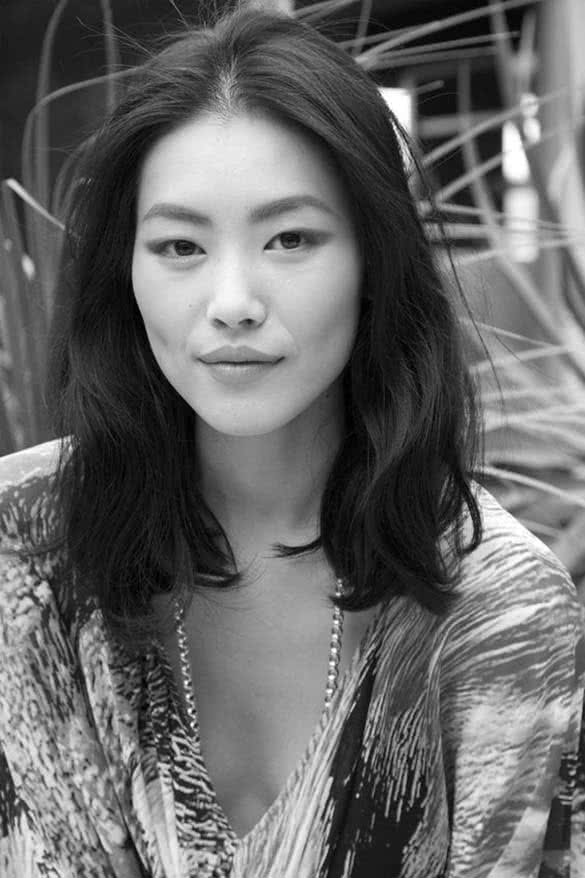 Perfect for the Asian bone structure, the straight short hairstyle for Asian women gives a classic look whilst still rocking short hair. This hairstyle is pretty simple, keeping all sides and the back of your neck at the same length, while creating a parting straight down the middle.
Although this hairstyle works well with any hair color, it's particularly flattering on women with darker hair and a softer complexion.
So even if you're thinking of trying out a short hairstyle for a limited amount of time, the only thing required to transition between short hair and longer locks is to leave it in order to grow on its own.
7. Cute pixie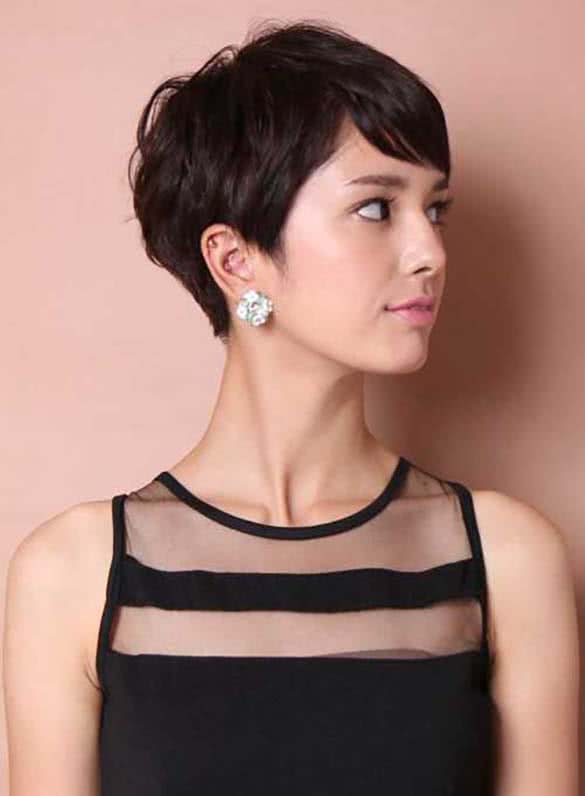 Nothing screams cute and adorable more than the cute pixie haircut. In general, Asian women can look particularly cute wearing shorter hairstyles, but you'll be going the extra mile with this particular style.
Remember to keep the styling in the neck shorter and the rest of the hair slightly layered; giving you a particularly cute and easily-manageable haircut perfect for women in their youth years.
8. Spiky cut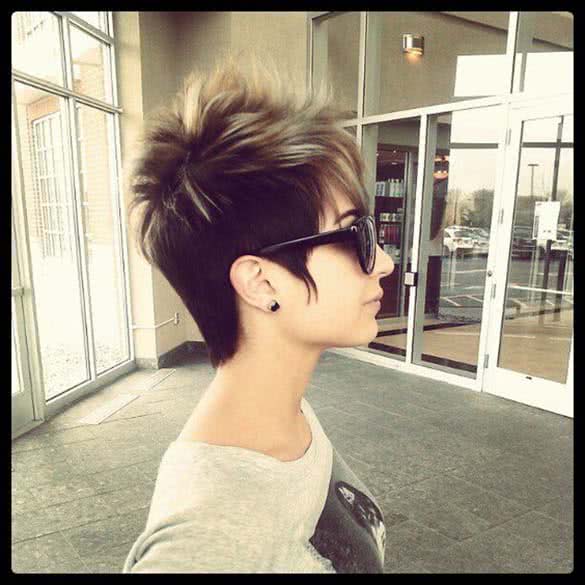 Who said you have to follow the crowd when you can stand out and make a statement. The spiky cut is perfect for women who enjoy pushing the boundaries slightly by keeping the sides shorter than the rest of the hair.
Running from the forehead to the back of the neck, the hair should be a little bit longer in order to be able to spike it slightly. For maximum effect, it's advised to use hair gel or a strong wax to get the desired look. Try it. You may never look back!
9. The undercut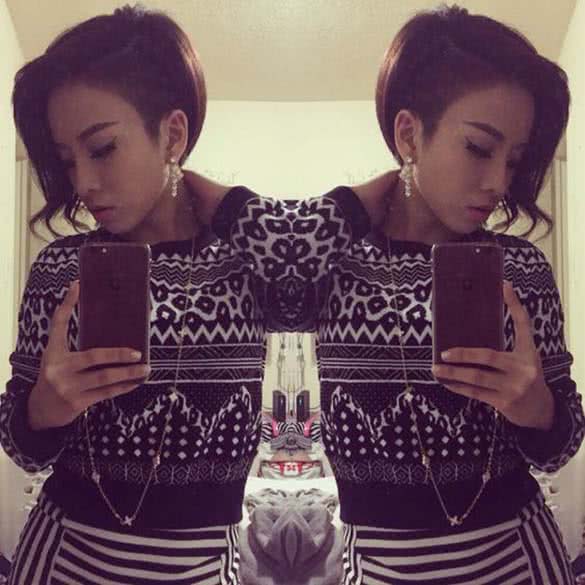 Trending in 2016 and most likely carrying over into the new year, the undercut gives your neck a little bit of a breather by trimming the back of the neck whilst keeping the rest of the hair a little bit longer.
You can even create a fun pattern on the back of your neck to match your personality.
As the undercut is a bit more daring than the spiky cut, it's one of those short hairstyles for Asian women that requires a little bit of courage and plenty of carefreeness.
10. Layered cut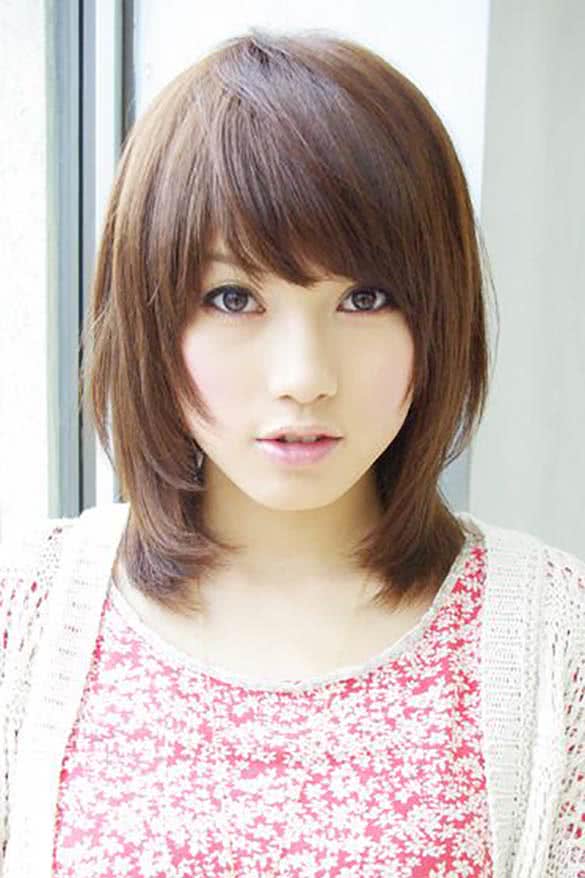 If you're in the mood to ease the load on top of your head and create more of a feminine hairstyle; regardless of the season, then the layered cut is exactly what you need. Although some women prefer the same length for all sides, it may not suit everyone.
In which case, the layered cut is perfect for women who prefer leaving their hair as is, not requiring much extra styling early in the morning. Give it a try. This may be the best hairstyle you've ever had!
Bonus tip
If you're looking for a little bit of a change to start the new year off right, or you've recently been through something that requires you to escape everything and start a new chapter, then there's nothing more freeing and refreshing than getting a new haircut.
I have changed my hairstyle just to feel 'new' again, only to find that I not only feel new but look like a completely new person. You can easily change up your look without having to spend too much money.
You don't require a new wardrobe or brand new make-up. You don't even need to go the drastic route by moving to a brand new city.
All you have to do is find a short hairstyle that matches your personality and bone structure and you're good-to-go. It's one of the perks of being a woman.
So take advantage of that and go crazy. Surprise yourself even! It can always grow back if you're not particularly fond of your chosen style. Which means you can always transform yourself and feel fresh whenever you feel the need.
Regardless of which short hairstyle you choose for your brand new look, remember to go with what matches your face shape best. Asian women tend to have excellent bone structure and refined features, so you could match just about any style and still look younger than you actually are.
It's one of the reasons why some women tend to be jealous. Not only can you pick and choose your short hairstyle, you're also able to wear pretty much any hair color to match your new style.
Remember, the above-mentioned short hairstyles for Asian women can really be worn by any nationality, any age, and any personality type. So own it and start fresh this brand new 2017!