Looking fun and fabulous can be tricky when you're traveling with nothing more than a backpack and clothes on your body. Here are some easy beauty hacks to enhance the fun, fabulous you!
The sun, sand, air, and wonders of travel are plentiful, but it can also take a toll on your skin and your hair! Everyone wants to look hot in their vacation pictures, and I don't mean the sweaty dehydrated hot, but the sun kissed goddess kind. Sometimes that's tough to do when you can only carry one piece of luggage with you or you're always on the go.
As an avid traveler and backpacker, I've picked up some beauty tricks along the way. I also have tiny shoulders, so if I can pack a multitasking, light weight item that won't break my back or shoulders, the better.
#1 Vaseline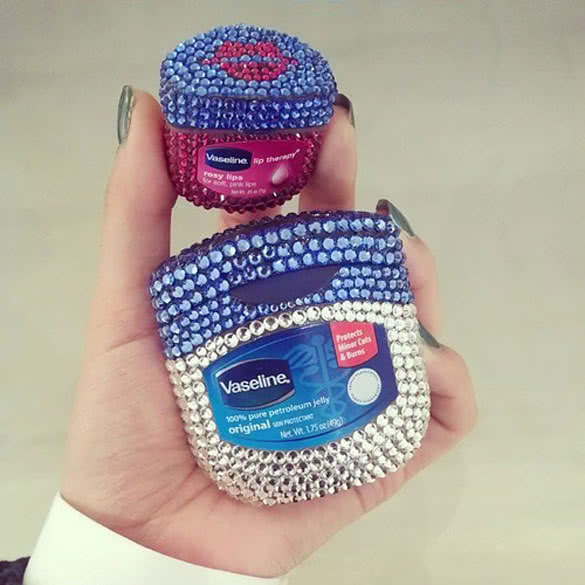 Yes, you can pack your lip gloss or your chapstick, but I prefer this because it's a great multi-tasking tool. Vaseline is great for your lips as well as your hands. This gives you nice, soft, kissable lips and smooth hands, and if you're doing a lot of walking and have cracked heels, this works great as well! Smooth lips, hands and feet in one little tub – what more can you ask for?
#2 Powdered Blush Makeup
Generally when I travel and am strapped for space, I only carry two items: foundation (got to look smooth and flawless) and my powdered blush. This magical item takes the place of eye shadow and lipstick for me! Blush is obviously great for rosy cheeks, but it can also add colour to your eyelids. Start with a little and keep layering to get the shade you desire. Now for the lips; this is where the Vaseline comes in handy! Add a small blob in your hand and then scrap off a little of the blush powder, mix it in and apply. Just like the eye shadow, add as much colour as you like. 3-in-1 full face makeup for the win!
#3 Eyeliner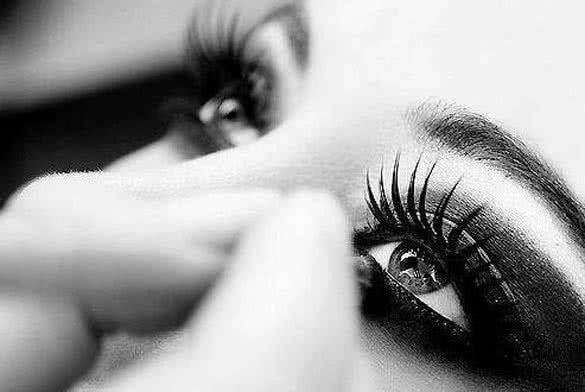 Another 3-in-1 tool for me. I use this for the obvious, as eyeliner, but it also works for eye shadow and mascara. Use the liner on the outer third of the upper lash line to make them look fuller. Or use the liner on your upper eyelid, smudge with a q-tip and you can give yourself fabulous smokey eyes.
#4 Baby Powder
Not only does it help keep baby bums soft and dry, but it can also give you a better hair day and keep you smelling fresh! Dry shampoo can't do all of that for you! If you can't get to a shower or need to add volume to your hair, part your hair, sprinkle some powder and work it into your hair, then comb it out. This will help remove excess oil from your scalp and give you volume. Baby powder is also a deodorizer, so if you have smelly shoes or bags, add some baby powder and leave it overnight and brush off in the morning. You'll smell oh so fresh!
#5 Baby Oil
Spending a day in the sun and heat can definitely dry you out! I love baby oil because it's great for moisturizing your skin while you're in the shower, or just as you get out of it. But like I said, I love multi-tasking tools, so I also use this to help control frizz. Place a little on palms and rub onto the strands of your hair before bed, the mineral oils will help condition the hair. And if you're lucky, maybe you'll be able to attract someone special on one of your adventures, in which case, the baby oil is now a very fragrant massage oil, enjoy!
Caution: I recommend using it only in the evening and never use the baby oil instead of sunscreen when heading out!
#6 Scented Hand Sanitizer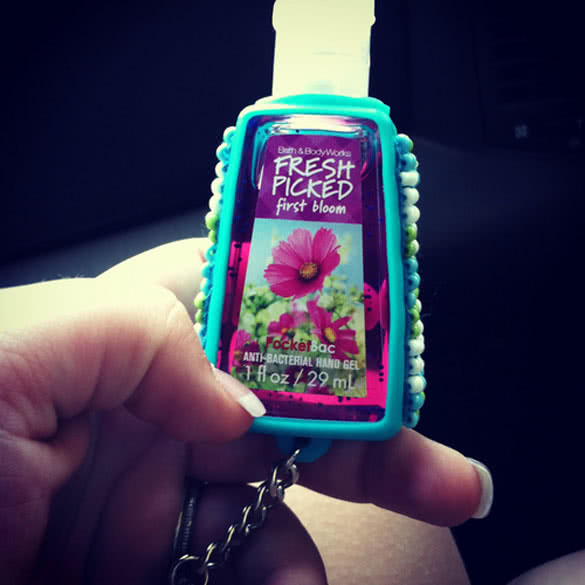 Okay, this isn't really a beauty tip, but I do not travel without it! Clean hands are so important for good health, so I always have some on me to use before eating, after getting off public transit, or after leaving a questionably clean bathroom, you get the idea. This is also good when entering a particularly stinky place, I always feel bad covering my nose or making a face, so I'll just pull out the scented hand sanitizer to use…and sometimes pretend to scratch my nose afterwards… :)
These are my beauty tips for you to enjoy. Good girlfriends always share their beauty tips, so leave your travel beauty tips and trick in the comments below!
Cover photo: weheartit.com