With braids you can make looks that can take you anywhere from the beach, to work, or to a party. They keep your hair out of your face and you look adorable and chic.
If you are like me and you like braids then you're probably always looking for some inspiration. I love making braids and experimenting with my hair and I love how braids can make you look both sexy and romantic.
Depending on the occasion, you can add a few accessories, like fresh flowers or green branches for an afternoon walk, or a vintage brooch clip for an evening look. They can even make a sophisticated and delicate bridal hairstyle that's also easy to create. For all these reasons I'm happy to share these 3 easy hair tutorials with you.
1. Braided Top Knot
If you like wearing your hair in top knots or high ballerina buns, this style is for you.
Start with tying your hair in a high ponytail. Leave out a strand of hair about half an inch thick and then braid the rest and secure with the elastic at the end.
Now, you should bobby pin the tip of your braid right where your ponytail starts.
Finally, take the loose strand of hair and wrap it around to hide the elastics and bobby pins.
You can also add a leafy green branch around or a fun bow, to add an interesting twist to this style and you are ready for a day of swimming and bike rides.
2. Crisscross Braids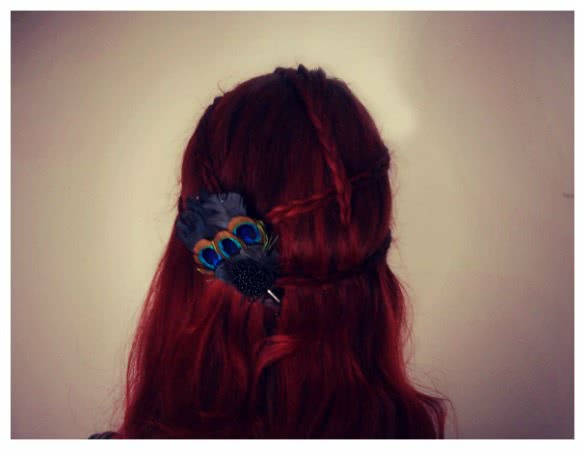 If you want to wear your hair down but you also want to take it off your face, you should try this style.
Braid 4 or 5 strands of the hair around your face.
Take each of the braids and pin them at different spots at the back of your head. It will look even more interesting if you make the braids a different thickness. Leave the rest of the hair down.
Hide the bobby pins with fresh flowers or an interesting hair clip.
3. Low Braided Buns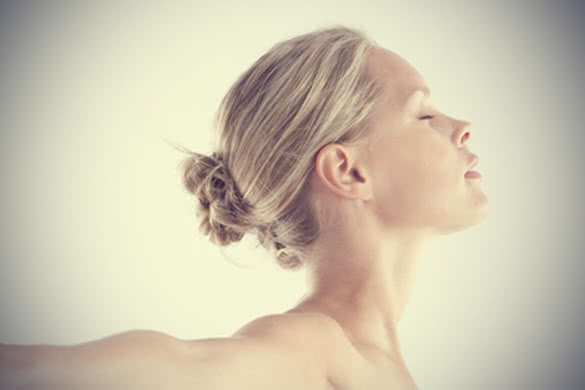 This is an elegant look that is suitable for bridal hair, too.
Start by dividing your hair into 5 sections, 3 in the back, and 2 in the front (around your face).
Out of the hair in the back make 3 ponytails, then braid each one, and tie with the elastic. – Now take each of 3 braids, wrap them into 3 loose buns and secure with bobby pins. They should be close to each other and you can mess them up a little, taking a few strands out, so they look like a chignon.
Take the hair on the right side of your face and start twisting it away from your face.
Twist it all the way to the end and then, securing it with bobby pins, tuck the end under the braid buns. Repeat this step with the hair on the left side of your face.
So, whether you want an easy style that looks chic or you're preparing for your romantic wedding, braids will save the day. Just be careful, you can get addicted!
Cover photo: news.stylecaster.com