Nervous for the big date? Take the edge off by checking out this fun guide on first date hairstyles. You'll be looking beautiful and sexy as never before!
It's no secret that first dates are ROUGH and they can send us into a realm of nervousness and stress. But, why stress about the big day when we're supposed to be EXCITED about it?
We don't blame you. First dates are totally nerve-wracking in every way, shape, and form. But before you fall into a black hole of nervousness, you need to check out these first date hairstyles.
Having the right hairstyle for a first date can ensure you're looking top-notch and cute as can be, even though your heart will be beating at a rapid pace inside.
You're going to head to your first date feeling like the true beauty you are by checking out some of these first date hairstyles and finding out which one is right for you. Go get em, girl!
First Date Hairstyle 1: Double Wrap-Around Braids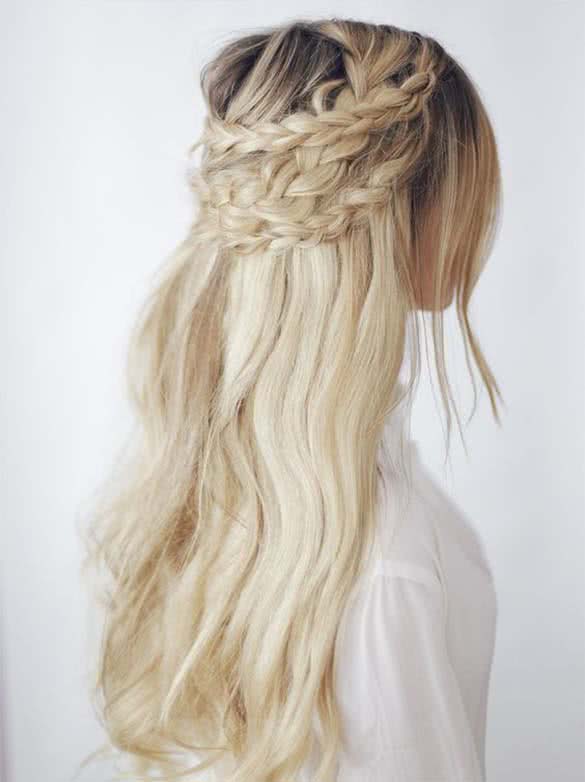 If you're short on time, this is a great option. This style can work well on the hair of all different lengths from short to long. You don't need to straighten your hair unless you're going for a sleeker and more tamed style.
This look would look lovely with some waves or curls as well, but if you don't have the time, this still works great left straight. Simply create two plaits on either side of the head, wrapping them together in the back into two braids going down either side of the mane. So sweet, lovely!
Time to create: Approximately 10 minutes.
Level of proficiency: Easy
First Date Hairstyle 2: Bun and Braid
Don't know whether to wear hair up or down for a date? Take consideration wear you're going and what type of hair day you're having. A dinner date can work well with hair that is up or down but up is a tad fancier.
Also, if you're hair is just simply not 'with it' today and can't work staying down, you might want to consider tossing it up into this glamorous first date hairstyle. The braid is very feminine while the bun keeps things tight and in place. Stylish? Yes. Super cute? Absolutely.
Time to create: Approximately 5-10 minutes.
Proficiency: Easy
First Date Hairstyle 3: Braided Bun Half Updo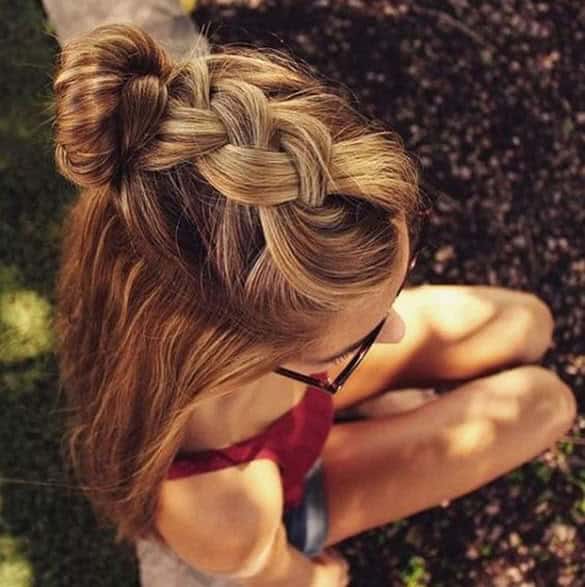 These half updos are seriously HOT right now, undeniably the most on-trend hairstyle in the fashion world.
But instead of leaving your hair stick straight and tossed back into a bun, make it a little extra flirty with a fishtail braid right down the middle.
Toss in some loose waves to the rest of your mane for a little bounce in your step.
Time to create: Approximately 25 minutes.
Proficiency: Medium-Hard
Tools Needed: Curling Iron
First Date Hairstyle 4: Side Fishtail Braid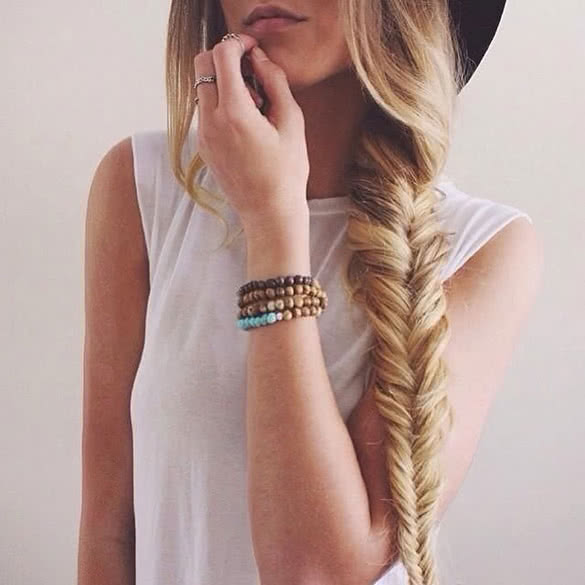 Continuing on with our date hair ideas comes the side fishtail braids. Side braids are oh, so sexy and they get a trendy makeover with the addition of another strand of hair to form a fishtail braid.
Fishtails look deceivingly difficult, but with a pinch of practice you can whip up these beautiful plaits in a matter of minutes.
Time to create: Approximately 5 minutes
Proficiency: Easy
First Date Hairstyle 5: Hair Bow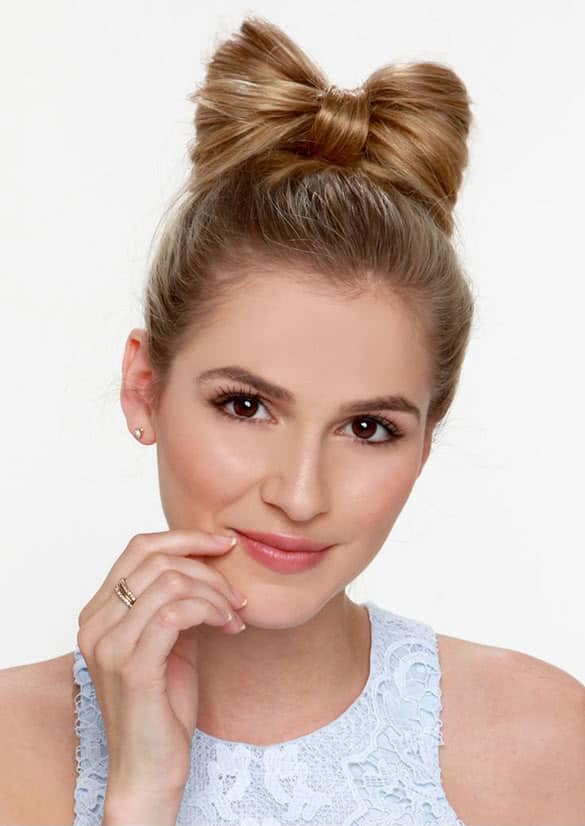 For the ladies out there that want to impress their date by showing off just how feminine and cute they can look, this is undeniably the style for you. This first date hairstyle tutorial creates an utterly adorable hair bow right in the center of your head.
This lovely little look may take a little bit of meticulous designing, but it is well worth the time and struggle. Once you figure out how to pull this off you might be wearing it all the time!
This adorable hairdo would pair well with a floral summer dress and some lightly shaded makeup, creating a first date hair and makeup duo that's sure to be a crowd-pleaser.
Time to create: Approximately 10 minutes.
Proficiency: Medium
First Date Hairstyle 6: Retro Waves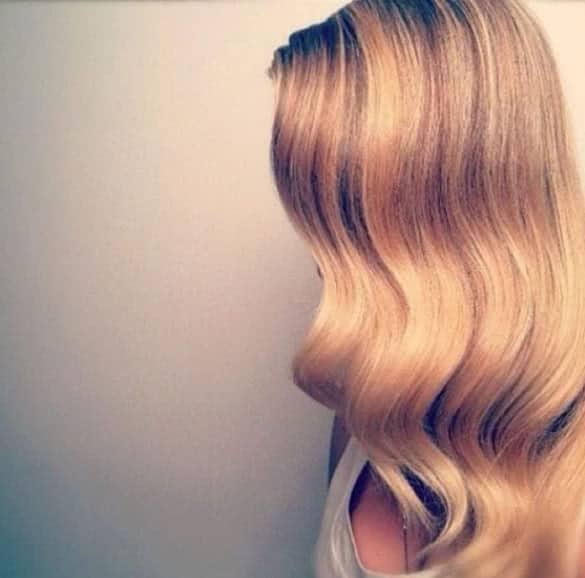 So you are dating a fancier fellow who is planning to take you out for a night on the town at the fanciest places imaginable? This calls for retro waves and NOTHING else.
Retro waves- which can also be referred to as Hollywood waves- have that classic chic appeal about them, and paired with dark red lips and smokey eyes it's a first date hair and makeup idea that's bound to turn heads.
Time to create: Approximately 10-20 minutes depending on hair length and thickness
Proficiency: Medium
First Date Hairstyle 7: Low Ponytail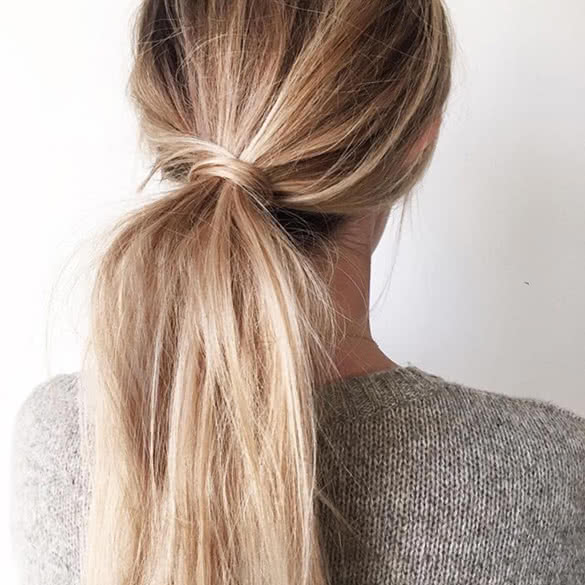 A cute little date at the park is fine too, or doing something simple like going for a romantic walk or doing something else outdoorsy. But that's exactly what that date is- simple- and simplicity is key when it comes to your hair.
Simply tease the crown a little bit before bringing your hair down into a low ponytail. Quick and easy, and by tossing in just a pinch of waves you achieve a flirty, utterly feminine style that your date will adore.
BONUS: This look can also switch up to be ultra fancy depending on your accessories and apparel!
Little black dresses and long dangling silver earrings can take this low ponytail from an everyday look to a glamorous must for the Black Tie affairs.
Time to create: Approximately 15 minutes
Proficiency: Easy
First Date Hairstyle 8: Braided Flower Crown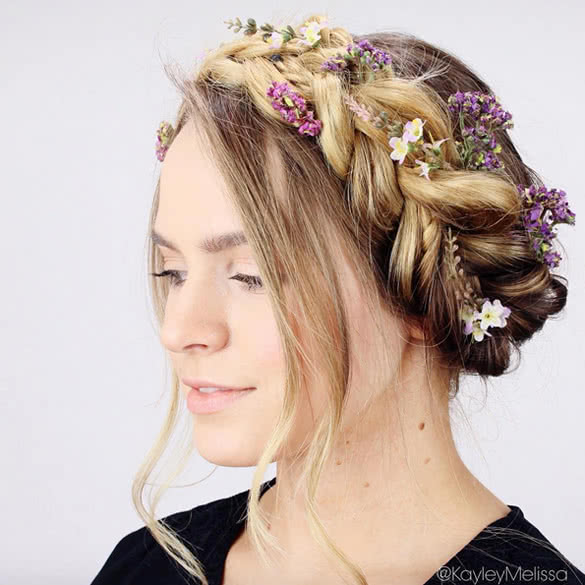 We talked a little bit earlier about how incredibly girly bows are, and how they look magnificent in hairstyles; but what about flowers? I think we can all agree there is NOTHING more feminine than flowers- which is why you're sure to fall in love with this first date hairstyle idea.
This braided flower crown looks a little tricky, but with some extra time and practice, you can put this together in a flash. Pair it with your favorite dress or skirt and call it a day, ladies.
Time to create: Approximately 20 minutes.
Proficiency: Medium-Hard
See? There's nothing to fear! Sure you'll be nervous for your first date, but at least you'll be looking like a million bucks with one of these gorgeous first date hairstyles.
Which first date hairstyle idea would you pick? Or would you do something entirely different? Share with us your favorite first date hair and makeup ideas below!