Short hair was awesome, but the time is to go back to your long locks. Here are ideas on how to style short hair while growing it out.
Once you get caught up in the endless cycle of waiting to grow the hair but getting stuck at that awkward half-length and cutting it again, it's hard to have the impatience and embrace your hairstyle at every length.
Luckily, it's not impossible to go from pixie cuts to super long locks – trust me, I've been there and done that, and while I woke up some days with the urgent need to cut my hair, my patience was worth it. The key thing is to learn how to style short hair while growing it out.
Although it probably will result in some not-so-good hair days and moments when you would just like to give up and grab the scissors, we have some tips and tricks to make your hair growing months easier and more pleasant.
Fasten the process
With the right vitamins and a bit of extra care for your hair, you can make your hair grow faster, so you can get to the "safe zone" easier.
If you are unlucky like me and your hair simply refuses to grow quickly, fasten up the process by taking a hair vitamin (that includes Vitamin C, Vitamin B-5, B-12 and Biotin to promote hair growth and strength), or applying a mixture of castor oil and coconut oil and gently massaging it into your scalp before washing your hair once a week.
It's also important to not just make your locks grow faster, but also ensure it is strong and healthy enough, so try to avoid your straightener, curling iron and hair styling products that might chemically harm your hair.
Embrace it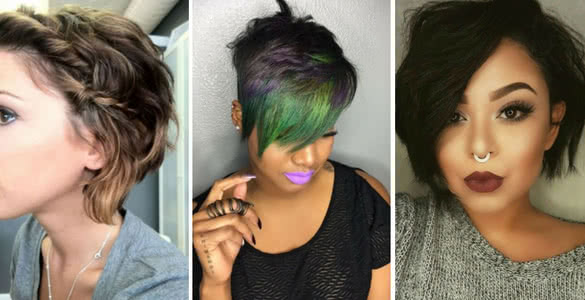 We all have bad hair days, and that is perfectly okay. Although playing with our hair is fun, don't get insecure just because you didn't have time to curl it or braid it during the morning….instead, embrace it!
Feel confident, even if your hairstyle is currently at the most awkward "almost over the pixie cut, but not quite there yet" stage.
Don't be too serious about it, because trust me, even if you feel like your hair is a huge mess and you look crazy, people probably won't even notice it, and if the situation is that bad, you can always cover it up with an oversized hat or cap.
When in doubt…braid it!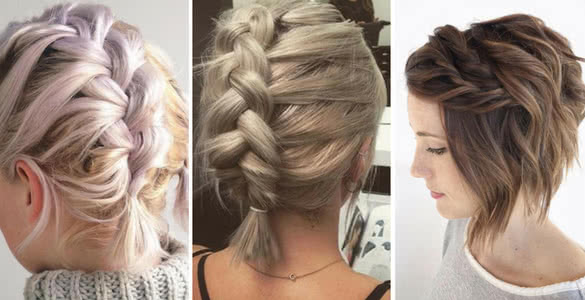 If you feel a bit less feminine because of your shorter hairstyle, give it a romantic vibe with a simple braiding technique. Just like with long hair, there are various braiding options with short hair as well, such as the waterfall braid or a side braid, which works even with the shortest hairstyles, especially if you have bangs.
Once you are over the very short style and are at least at a bob length, you will have many other options to try out, including the braided pigtails, buns or a smaller halo braid (also known as the milkmaid braid).
Update your hair accessories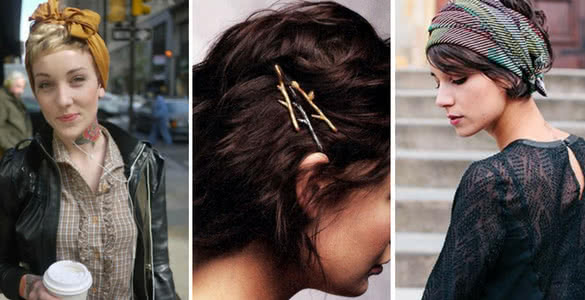 Accessories are your best friends during hard times, so make sure you always have a stack of bobby pins, headbands, scarves and bows to play around with.
Although you can't simply put it in a ponytail or a messy bun if you don't feel like doing your hair, but you can always pin it back for a faux bob effect or add a headband that will instantly create a styled hairdo.
Choose the ones that match your personality and style the most from bows, flowers, polka dotted headbands, retro scarves, rose gold bobby pins and many other hair accessories to always have an S.O.S plan if your hair doesn't behave.
Pin-up girl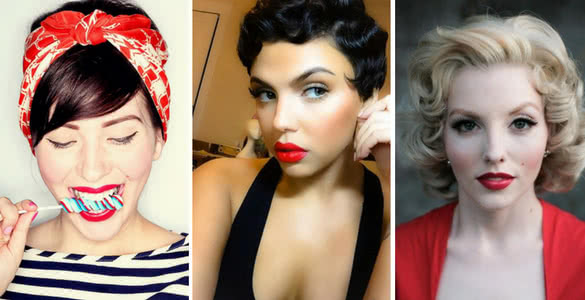 Growing out your hair is the perfect time for creating the classical pin-up girl look, inspired by the 50's gorgeous poster girls – although it's not Halloween yet, why not play a bit with this retro style and give more characteristic to your everyday look?
Create a pin-up girl looks with barrel curls and a bandana or a burgundy bow bobby pin and match it with cat eyes and cherry lips and cheeks.
Slicked back vs. messy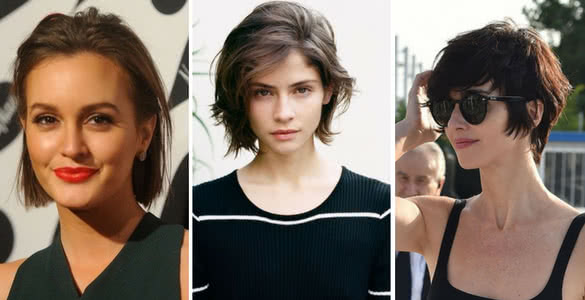 You don't need to always have an accessory in your hair, whether they are bobby pins, a headband or a scarf. Although they are amazing little aids to create interesting hairdos even from shorter hair, you can similarly unique styles with the help of a texturizing product.
We recommend something that is more subtle (instead of a gel that can leave a greasy effect on the hair, go for a styling mousse, spray or even powder), so your hairstyle will end up looking natural.
You can either create an edgy, slicked back hairdo, which will look great if you have side bangs, or a more messy hairstyle if your hair is naturally wavy or curly.
Grab the straightener!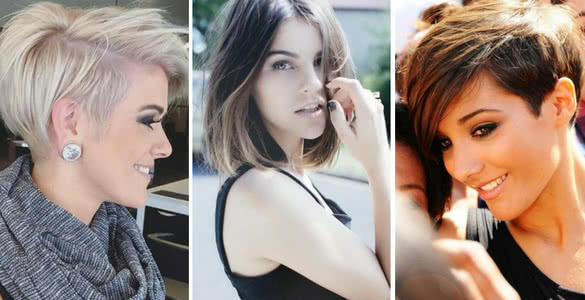 Save any heating involved styling process that might harm your hair for special occasions – but if you are going to a party or wedding, don't be afraid to style it with a straightener.
Whether you are going for a straight, pinned back look that is more sophisticated and edgy or for a slightly curled look that represents a more retro and elegant look, you can do both with a straightener.
Don't forget to apply a protecting spray before using heat on your hair and to keep everything in place with a hairspray after you are finished.
Styling queen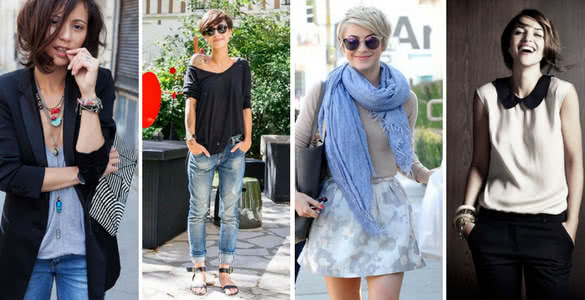 Once you are having a very experimental period with your hair, play up your fashion game as well! Your clothes, makeup, and hair create one overall look, so never forget that even if you are not satisfied with your hair, you can balance out the masculinity of your shorter, growing hair with A-line dresses, red lipsticks and statement jewellery, or if you would like to create a statement look, grab a turtleneck and skinny jeans with an oversized wool coat for an even more masculine vibe.
Collars are always interesting, and choosing the right type of eyewear is a must!
As you can see, growing out your hair is not as difficult as everyone thinks, as long as you have enough ideas and put enough efforts into getting the most out of it. Did we miss anything? Do you have any ideas on how to style your hair while growing it out? Let us know in the comments!