Long hair can be a hassle, but you don't need to give up on your convenience. These long hair secrets will make your mane look amazing at any moment!
Having long hair can be bittersweet. When you have the time and the energy to do it up properly it can be flowing and beautiful but when you don't it can be a big old mess on the top of your head cramping your otherwise chic style.
When it comes to shortening the time it takes to go from rat's nest to hair model, there are some long hair secrets that are perfect for anyone, no matter what time crunch they're under.
1. Trim often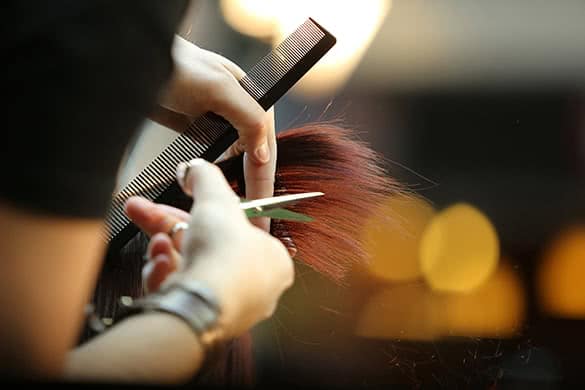 When it comes to keeping your long tresses healthy and split-end free, you'll want to make sure that you get that trim as much as possible.
Even an inch of a trim will not only cut off dead ends, it will also make your hair grow back faster. Do your best to work in a trim at least every 6 months and your long hair will love you for it.
When choosing which stylist to go to it's best to pick someone that did it great once and stick with them. They know your hair and you'll love that after a while they'll know exactly what you're there for.
The trim is the best long hair secret around because it's simple, affordable and doesn't take long.
2. Skip the wash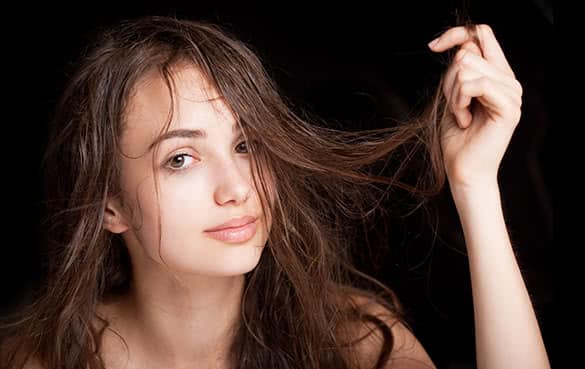 Dirty hair is just easier to style so it's best to avoid shampooing every day if you can. Whether you want to put your hair up or wave it in style, the natural oils of your unwashed hair will help to keep the style for a lot longer than freshly washed hair will.
If you find yourself feeling self-conscious about the less than clean 'do, then a dry shampoo can be your best friend. Choose a volumizing dry shampoo to give your locks that body and shine and you can go days without a regular shampoo.
3. Rollers are your best friend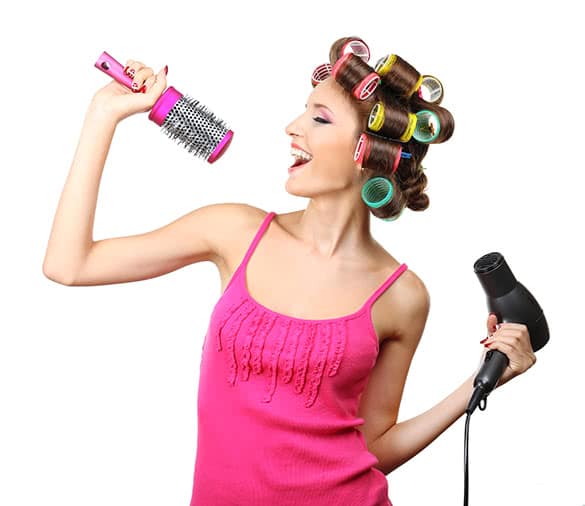 This long hair secret is perfect for those who want that extra oomph when it comes to their look without a whole lot of work. Rollers, whether you choose velcro or hot, are perfect time-savers when it comes to getting ready for your day at the market or night on the town.
They're easy to apply and you can let them sit while getting ready or even doing housework. This is a no muss-no fuss way to perfect curls that will earn you compliments all day long. The beauty of curly hair too is that when your locks are exceptionally long, they always look great.
4. Perfect the sock bun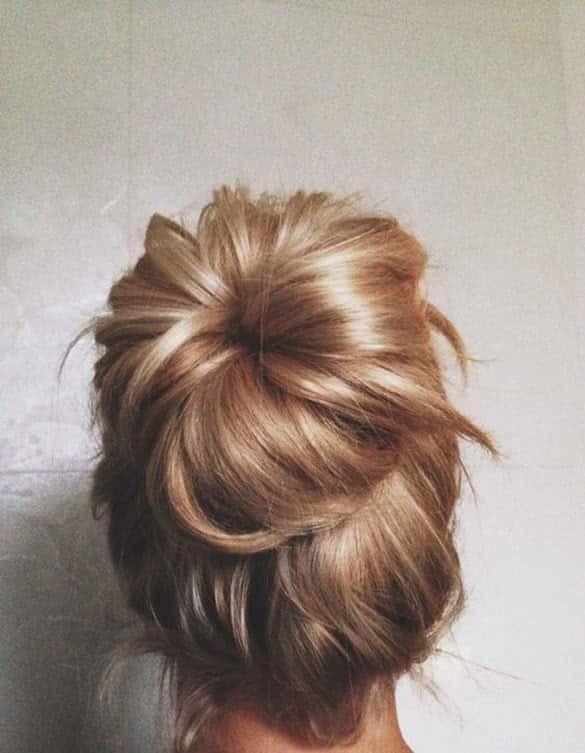 The sock bun is a perfect way to give yourself that effortlessly chic look without having to sit there for hours pinning this and trying that. There are a million tutorials online on how to do the perfect sock bun and the only downside is how often you'll want to wear it!
You can go tight and chic or loose and relaxed because you choose the style you're going for. The sock keeps the bun in place and all you need to do it cut a sock, roll it in your hair and spray for a bit of extra hold.
5. Don't skip the salon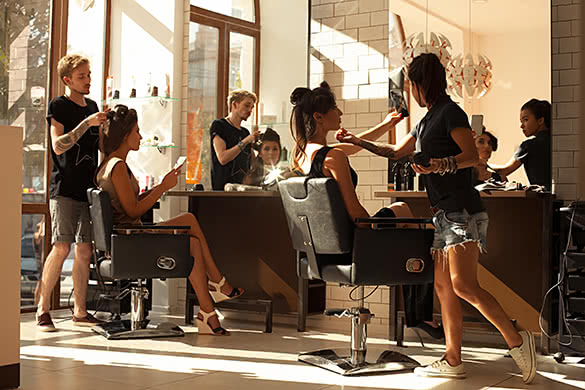 A huge mistake that long haired gals make is skipping the salon. There are so many different cuts, styles, and colors to choose from when it comes to styling long hair.
To freshen up your long hair look, add a few layers or even bangs and not only will it liven up your already beautiful mane, it will also give a totally new dimension to your hairstyle.
Adding highlights or a full color will do the same and you won't have to sacrifice any length whatsoever to change up your look drastically.
The best long hair secret here is to keep up with the colour or the style. Letting your roots grow out too far or forgetting to cut your hair for two years doesn't say beautiful long locks, it says low maintenance mess.
When using products that were used on you at the salon at home, make sure you choose the same ones and ask the advice of the stylist before choosing. You'll want to make sure you know how to use what and when and the stylist is the perfect person to give you all the necessary information.
6. Get a blowout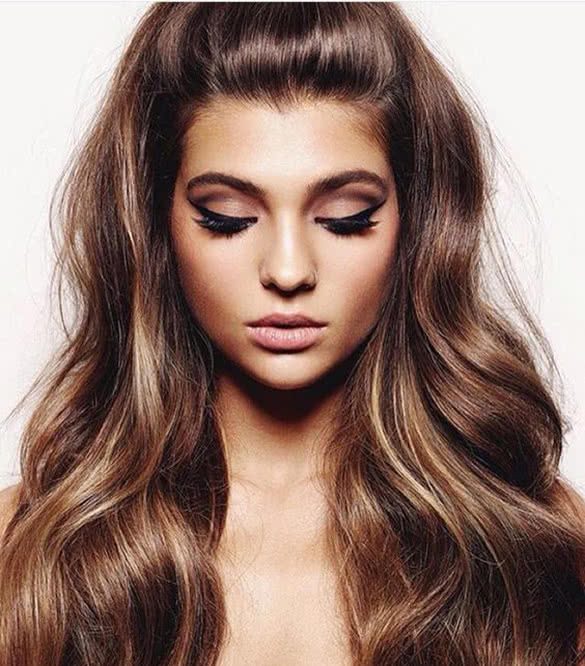 Whether you're a master of at-home blowout or prefer to let the salon do it for you, every Queen should have a blowout at least once. The beauty of the blowout is that it takes your hair from drab to fab instantly and can last up to a week if you know how to keep it in check.
Having long hair can sometimes be a curse because of the time it takes to style it on your own so allowing yourself to have that effortless i-just-got-off-a-horse look will really spice up those long locks.
7. Get treatments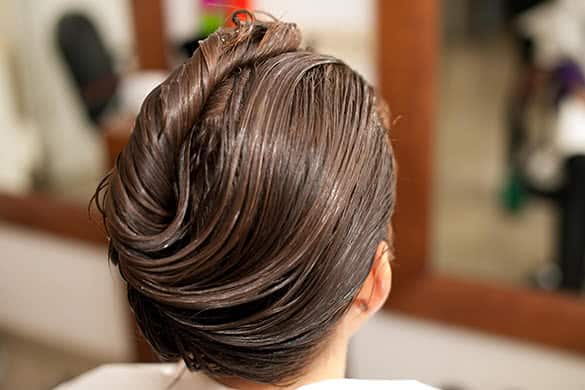 Long hair is no stranger to daily damage from washing too often or pollutants, so a regular treatment will keep those strange brilliant and shiny for a long time to come. You'll never have to worry about the damage because you'll be taking care of those tresses.
8. Explore long hair hacks styles
Whether you want to wear your hair up or down, the internet is full of long hair style hacks that take only 5 minutes. A messy bun, for example, can be whipped up in 3 seconds and will never go out of style because it gives the prim and proper up-do that down to earth look that every woman loves.
Another effortless look is the side braid. It takes about 3 minutes to pull off and it gives the illusion of a well put together woman. Whether you like it tight or loose is all up to you because of how easy the style is to do and maintain.
9. Never underestimate accessories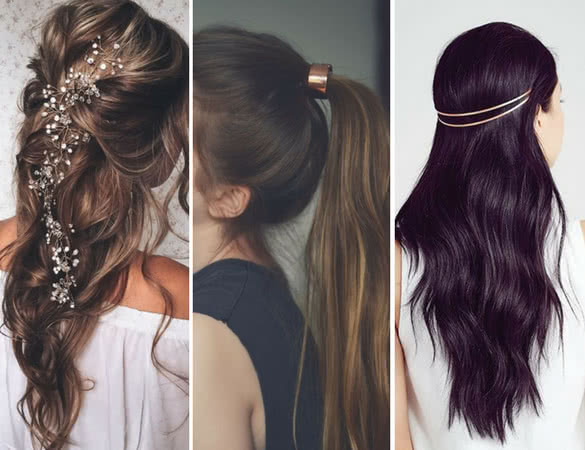 A good hair accessory can go a long way when it comes to your long locks. This hair secret is one of the best because there are so many options to choose from. Whether you want a simple headband or a bright and vibrant clip-in bow, the options are endless and will always take your hair from simple to stunning.
It's important to remember that when it comes to accessories styling them with your outfit is just as important, so when it comes to choosing the accessory of the day, don't skip on matching with your current look.
10. Healthy hair is beautiful hair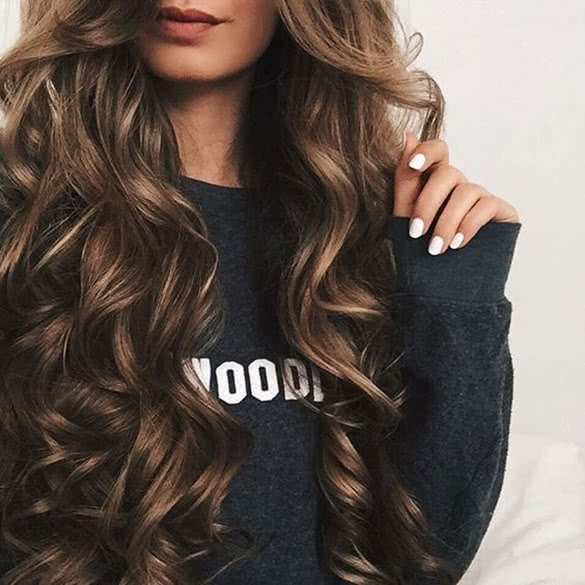 As mentioned above, things like treatments, trims, and less than daily shampooing will keep your hair super healthy and when it comes to having beautiful hair, health is the first step.
It's easier to style healthy hair than it is dry cracked tresses and it also adds to the natural shine which will make your locks look luscious even if you just decide to wear it down, straight and barely styled.
These are just a few of the best long hair secrets to keep your hair at it's best. When it comes to styling, long hair can seem to be daunting and you may be tempted to chop it off to make it a little less time consuming, but if you can learn how to use these steps in your day to day life, you'll be able to keep your hair length. What other secrets do you have for your long hair?