You're itching to try this new silver hair trend, but have no idea how to style it? Fret no more, we tried it for you and here are the results.
Having gray hair was one of my all-time biggest wishes since I was 14. Now that I was finally brave enough to try it out, I have to admit, styling gray hair is tricky. Because most of my wardrobe consists of black, white and pastel shades, I was scared I would look like a surprisingly young grandma with my new hair, but after a few days of experimenting, I found the outfits and makeup looks that work the best with this silver hair trend.
I remember attending one of my first ever fashion shows and seeing a young woman with short, gray hair in the front row. She looked so fashion-forward, futuristic and confident, that I immediately fell in love with her style, especially that hair color. Five years later, I still don't have the courage to dye my almost-black hair, but I did the first step: I ordered a wig. I know, it's not a big commitment, but it is the perfect way to try it out.
To make the wig more look realistic, I decided to go with the one that had black and navy roots. Overall, the quality of the wig is absolutely amazing: because it's a lace front wig, it blends really well with the natural hairline, and the hair itself is in perfect quality and condition.
Vivid Shades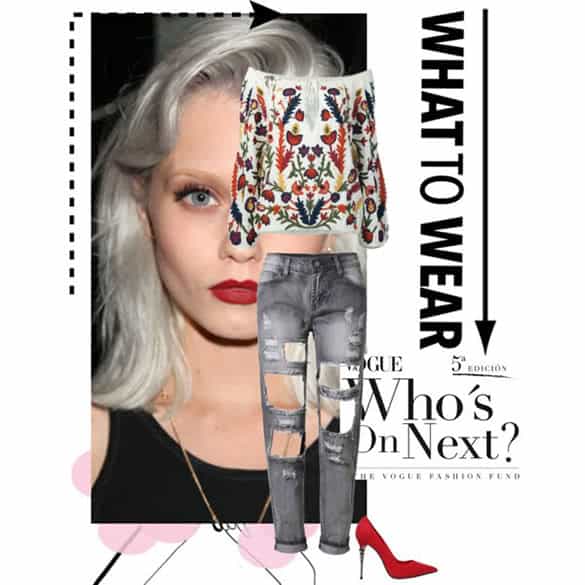 To be honest, I was super afraid to mix and try out colors with my new hair, especially more at once. Being a monochrome, minimalist girl at heart, I only had a few clothing items for a pop of color sometimes, but now, I've absolutely fallen in love with vivid colors such as red, royal blue and orange. Abstract prints, polka dots, and florals all put a young twist on the gray hair, so if I'm feeling a little too "serious", these are my go-to choices.
Leather Details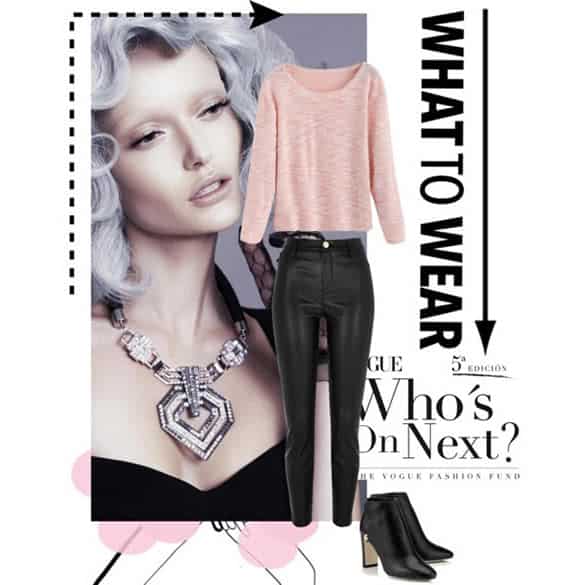 Anything leather will emphasize the edgy side of silver (or any bold colored) hairstyle. The great thing with leather is that it is so modern, youthful and daring, and it basically goes with any other clothing item. For a formal look, wear it with a blazer and a silk shirt, for a comfortable university day, rock it with a turtle neck and if you are going out on a Friday night, match your leather pants or skirt with a statement necklace and a mesh overlay top.
Monochrome Pastel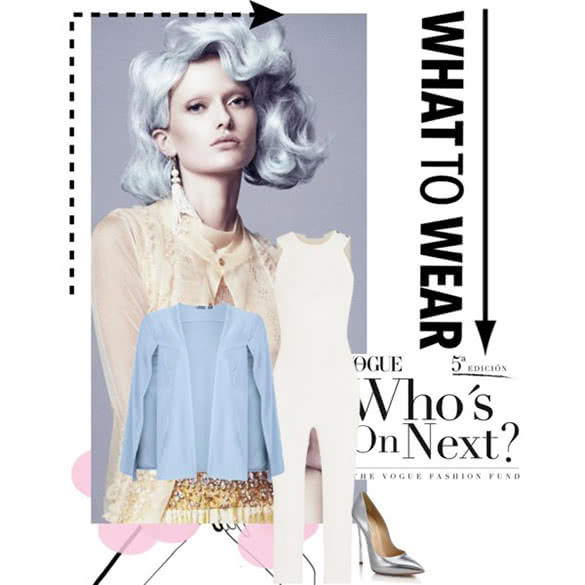 Probably my favorite combination with gray hair is pastel colors. Whether it's baby blue, pink, light yellow or mint, the softness of these different shades go great together with gray, and they create a fashion forward, almost monochrome outfit. If you are not a fan of an all-pastel look, you can add in dark details and rock an oversized, mint sweater with black ripped jeans.
Purple Fantasy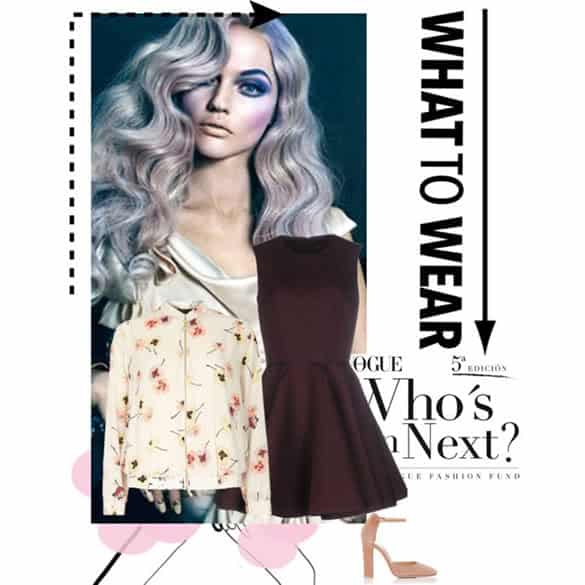 I never really liked the color purple but mixed with my new hair, it just makes sense to wear it. Deep plum shades and cool berry tones both emphasize the color of the wig and especially during the winter time, it has a festive vibe to it that I just absolutely love.
Floral Wonderland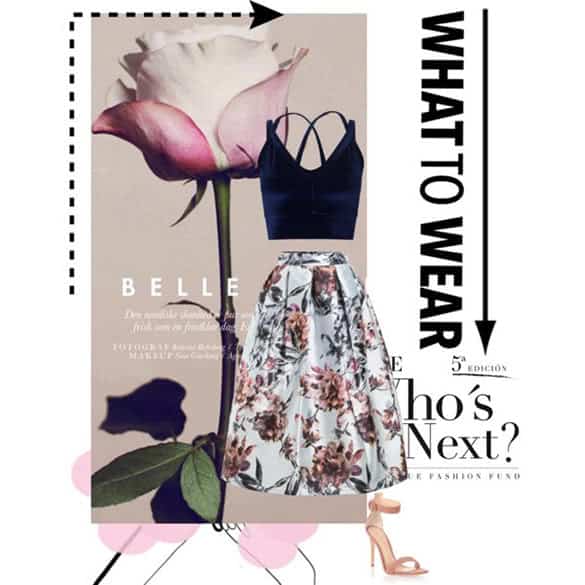 Since this silver fantasy hair has a pretty artificial shade, I like to match it with something that is totally the opposite of it. If I would like to emphasize the classy and vintage side of my style, I usually wear a floral dress or bomber jacket. Flowers and embroidery soften my whole look, so when in doubt with a crazy hair like this…just go floral!
Makeup Tips
Red Lips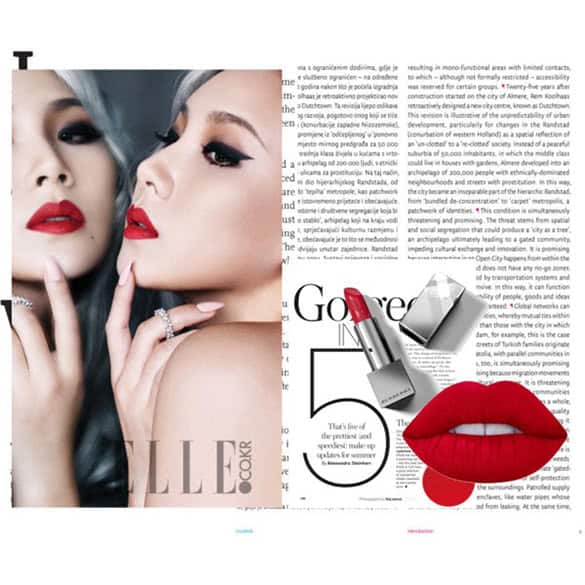 Red lipstick has always been one of my statement lip looks, but after seeing Sveta Barbachakova rocking cherry lips with a gray hair for a runway show, I was encouraged to keep my red lipstick on my vanity, even when wearing gray hair. It doesn't matter if it is a warm or cool toned, light red or dark burgundy, they all magically work with silver and gray tones.
My lipstick tip: Mac – Diva
False Lashes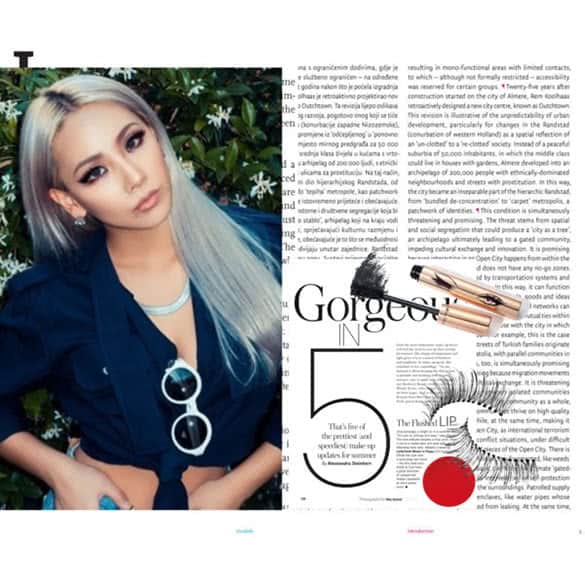 I just love false eyelashes. Even if you had to crawl through an all-nighter essay or work and you don't wear any makeup, false lashes will open up your eyes and make them brighter, so no wonder why I kept using them after the hair change. Although the application can take a few minutes (and a few tries for the first times), the result is absolutely worth the struggle. Put on a tinted lip balm and you are finished with your supernatural doll-eye look.
My false lash tip: Huda Beauty Lashes – Claudia
Metallic Lips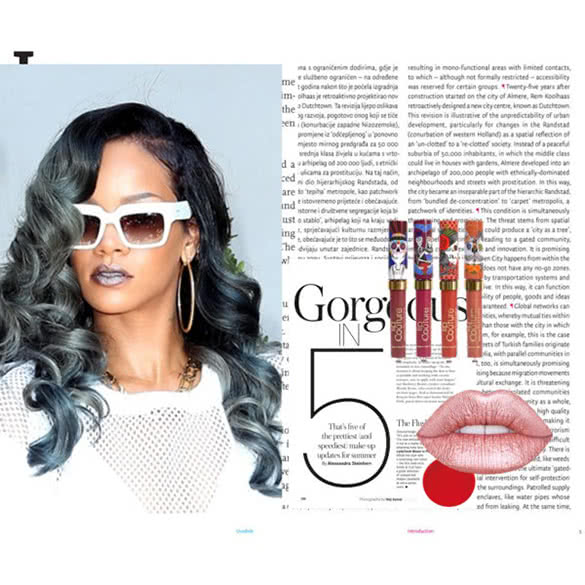 Metallic lipsticks and lip topper glosses will look stunning with any colorful hair. I am currently obsessed with Jeffree Star's beauty pageant lipstick, which looks like the love child of glitters and metallic shine. If I want something traditional and elegant, I will grab my red lipsticks, but for something unique and absolutely crazy, I love trying out metallic shades. Although I wouldn't recommend metallic lips for an everyday look (especially with a bold eye makeup look), but for going out, it will be a showstopper.
My lipstick tip: Jeffree Star Lip Ammunition – Beauty Pageant
My Overall Experience & Advice:
If you've been afraid of trying out different hair shades or hair styles before, I can absolutely recommend getting a lace front wig and experimenting with different colors. My overall experience is positive both with the wig itself and the endless styling options that I can try out.
Did you try the silver hair trend? Share your experience in the comments – we want to hear from you!