Choosing a new hair stylist can be a difficult process, but if you follow these tips you'll be on your way to your best look yet!
Whether you recently moved or are just unhappy with your current salon, having a hairstylist that you trust can make changing or maintaining your look a much more pleasant experience.
You will be able to find a great salon and have a great first appointment once you learn how to find a good hair stylist.
Ask your friends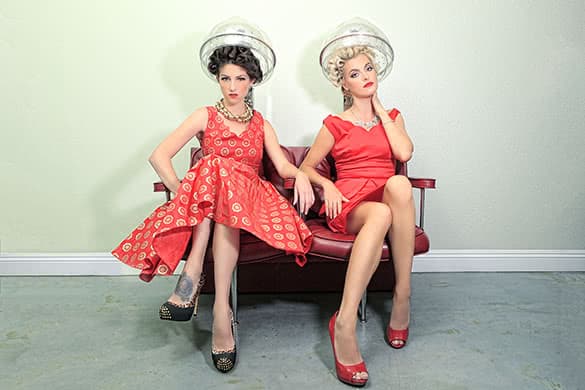 The best place to start is by recommendations. What salons do your friends go to? Do they have a hair stylist that they swear by? Word of mouth is a great place for honest opinions.
Your friends will be able to tell you first-hand how their appointments are with that stylist and if they like the salon atmosphere. Asking friends with a similar hair texture or style that you're looking to get will help you grasp an idea of how that stylist handles different hair types and cuts.
Use social media
We use social media to find restaurants and entertainment so why not use it to find a hair stylist? Salons often will post pictures of clients on their Facebook pages and Instagram. This is a great way to weed through salons and stylists by seeing the finished product of each stylist.
For example, if you're looking for an edgier color change like pastel ombre or a trendy grey-blonde, you may want to make sure that their social media has at least a few examples of color that is out of the normal shade spectrum.
If you want to go one step further, you could also look for photos they are tagged in. These photos will serve as examples of their work and testimonials about the hair stylist that created the look.
Read stylist bios
By now most salons should have their own websites that feature all of their stylists. The stylist bio may tell you a few things that will help you get a sense of their personality (also important), but stylist bios will also often mention their area of expertise.
Whether it's an effortless textured bob (a la celeb stylist Jen Atkin) that you want or something wilder, stylist bios will have hints. Since you could be seeing this person as often as once a month, you might as well find a hair stylist that you enjoy talking to!
Ask for a style consultation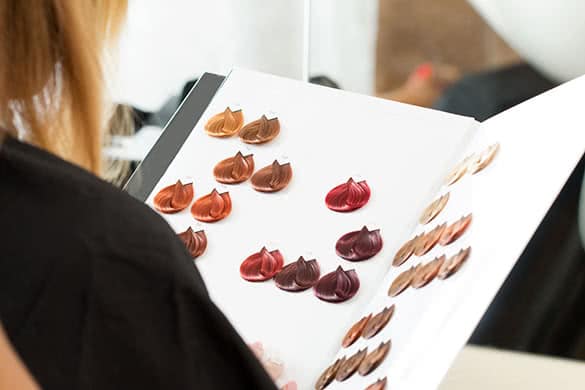 A lot of salons will allow you to come in previous to a haircut or color to sit and talk with the hair stylist about what you would like to do. This is a great idea for someone that is very cautious of trying someone new or for a person that is looking to make a big change to their hair.
If you plan on doing a drastic color change or want to be sure that the stylist is comfortable working with all different hair textures and conditions, sitting down with your chosen stylist is the best place to start.
The good news is that most consultations are low in cost or free, so if you feel uncomfortable for any reason you can cancel your next appointment and move on!
Come prepared
Once you have decided on a hair stylist, the best thing you can do to help explain what you're looking for is to start searching for inspiration. Start a Pinterest board of haircuts or colors that inspire you.
This way you have an organized collection of pictures to show the stylist. When looking for pictures be sure that the angle of the photo allows the hair stylist to see the actual length and layers clearly. Pictures are the best way to bridge the terminology gap between client and hair professional.
If you don't know where to start, try looking at your favorite celebrities or type in a keyword to start like "bob" and the add more tags to narrow it down like "long" or "with bangs". Giving a visual will ensure that the stylist understands your vision and has a reference for the cut or color.
Be realistic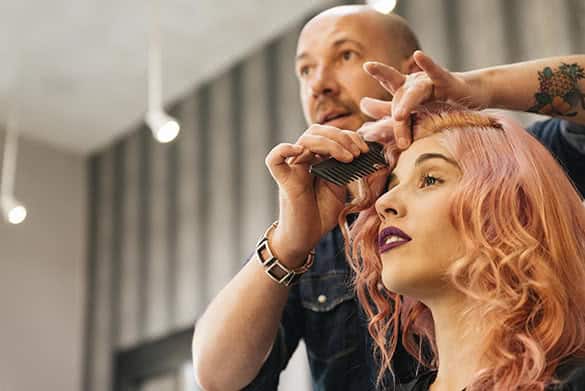 Lastly, hair stylists want help you look and feel your best so be sure to respect their professional opinions. Stylists spend years learning the science behind everything from achieving healthy hair to mixing custom colors, so their main priority is your happiness and the health of your hair.
It's easy to get impatient and think that they are magicians (and in most cases, they are miracle workers) but it's important to not get ahead of ourselves.
For example, if you are a brunette wanting to go to a light ash blonde you will need multiple visits to avoiding severely damaging your hair.
Most stylists will not want to over-process your hair in one day, so if they offer to they might not have your best interest in mind. Basically, if you're making big change be patient and trust their experience.
Once you have an open dialogue with your new hair stylist that's where the fun begins! Having trust in your stylist makes trying new hair looks so much more fun and stress-free. It's very important for hair stylists to earn the trust of their clients but it's equally important for clients to be vocal with the hair stylist for the best possible outcome.
Have you recently changed hair stylists? Share your experiences with our other readers below!