These are the 8 best strobing highlighters and illuminators you need in your life to transform you into the glowing queen that you are destined to be.
If you want that beautiful soft glow you see on all the celebrities these days, these 8 products will give it to ya. All highlighters and illuminators out there obviously claim to do this, but as I have learned, they do not!
How are you supposed to know what works and what does not? Who has the time or money to keep trying and buying products, searching for that perfect product? Well, no one, quite frankly… Fortunately for you, I am a makeup fanatic, and I did try and buy until I found the ultimate product and result I was looking for.
This list is comprised of the best 10 highlighters and illuminators that I've discovered for different skin types and different price points! We can't all afford the same makeup that the KarJennerdashians wear all the time; that gets expensive—especially if you are as obsessed with makeup as I am and use it quite frequently.
Strobing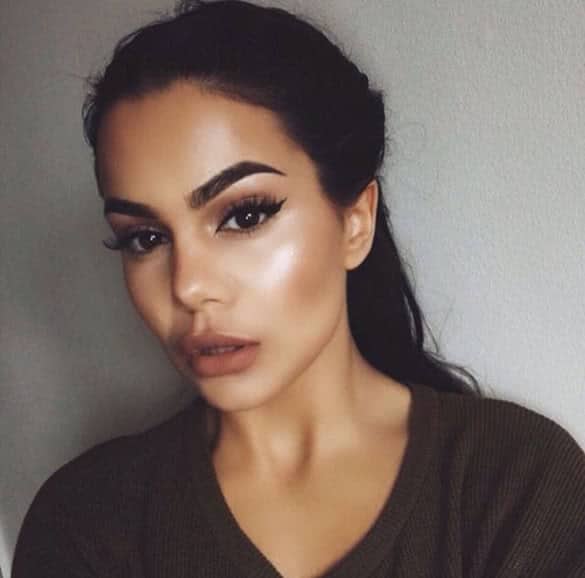 Contouring has been a huge trend the last couple of years, thanks to the Kardashians mostly, but summer is around the corner and a full contour is just too much for summer; strobing is the fast growing makeup trend of highlighting angles on the face to create an illuminated completion.
You don't want to sport a cake face full of makeup on the hot, sunny days of summer—it's just not a good look. You will be hot, you will sweat and your makeup will run. If you have problem skin areas, you can still cover up with a good spot concealer, but try going a little lighter on the foundation as well; it will make the whole highlighted strobe look appear more natural.
I have been searching for the perfect highlighter and illuminator since this trend first hit the scene. The strobe look is absolutely stunning for a spring/summer look. Your face looks dewy and fresh, and it actually hides blemishes and imperfections because the shine bounces off the light and reduces the appearance.
Highlighting flatters any complexion. You do not necessarily need both a highlighter and an illuminator, and there are tons of different kinds for every skin type. Check out this list of the best highlighters and illuminators you need this summer for every skin type and every price level.
1. L'Oreal True Match Lumi Powder Glow Illuminator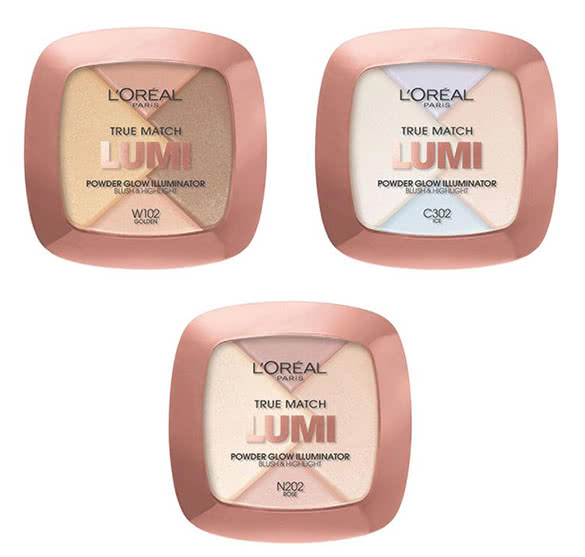 This one is a recent find, and for a drugstore brand like L'Oreal, it really glows. I love this product! The product comes in three different tones: golden, ice and rose. I have all three. I use the golden in the summer when I am nice and tan, the rose for a natural, peachy glow and the cool one with smoky eyes and colorful eye makeup.
If you are the kind of person who doesn't really like to use powder on their face, you do not even need to put any face powder underneath this. You can brush a little of this right over your liquid, pressed or powdered foundation and you will look dewy and fresh in no time. It does not take a lot of product to yield results, so this will definitely last you a bit.
2. L'Oreal True Match Lumi Liquid Glow Illuminator
Normally, I wouldn't suggest the same brand in a list of 10, but L'Oreal really killed it in the strobing department this year. These products are great, so if you are really going for a glowing goddess look, use this liquid illuminator underneath a powder one and it will leave you shining and shimmering all night long.
If you prefer to just stick to liquids on your face, or if you don't really wear foundation, this is perfect to just squirt a pea size amount on your finger and rub it onto your cheekbones. This product comes in three shades as well. Again, I have tried all three.
3. Revlon Highlighting Palette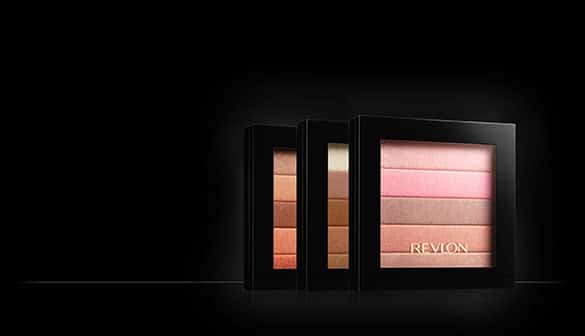 This is another great palette from an affordable brand. This palette is a bit less shimmery than the L'Oreal palette, but still a great result nonetheless. If you are looking for a more blush tone for your highlighter, Revlon's Rose Gold shade ends up looking pinker than L'Oreal's Rose shade.
There are two more shades: Peach Glow and Bronze Glow. Peach and Rose would be best for fair to medium shades, while Peach and Bronze Glow would be best for medium to tan shades.
4. SEPHORA COLLECTION Radiant Luminizing Drops
These drops are perfect for your everyday natural glow look. You can mix a few drops in with your foundation to have a glow throughout the day. This product is affordable, and it lasts a long time.
You really only need a few drops each time. The product is buildable so depending on what look you are going for you can add a little or a lot of glow. The drops come in Morning Light Champagne, Starlight Luminous Pink and Ultralight Bronze.
5. Laura Mercier Shimmer Block
This product is definitely a bit more on the expensive side, but it is an excellent quality. Laura Mercier makeup has been rising in popularity, as it should.
This Shimmer Block provides great shimmer and shine, and it really lasts all night. The worst thing is when you start your night out looking one way and end up looking another… The Shimmer Block has a variety of 4 different color palettes: Golden Mosaic, Mosaic, Peach Mosaic, and Pink Mosaic.
6. Benefit Cosmetics Watts Up Cream Highlighter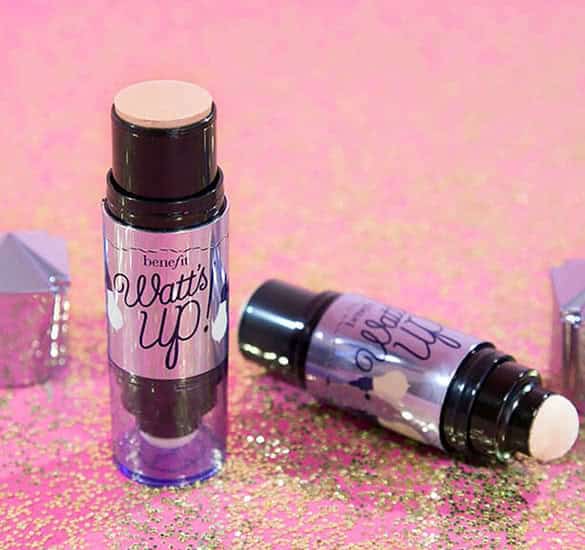 This is the ultimate highlighting stick. It is great to take on the go, so simple to apply, a monkey could do it and it is a nice, creamy texture that is easy to rub in! The best way to use this is to quickly and gently tap it onto your cheekbones with the pads of your fingers. This helps to not mess up the foundation or concealer you have applied underneath.
7. Becca X Jacyln Hill Shimmering Skin Perfector Pressed- Champagne Pop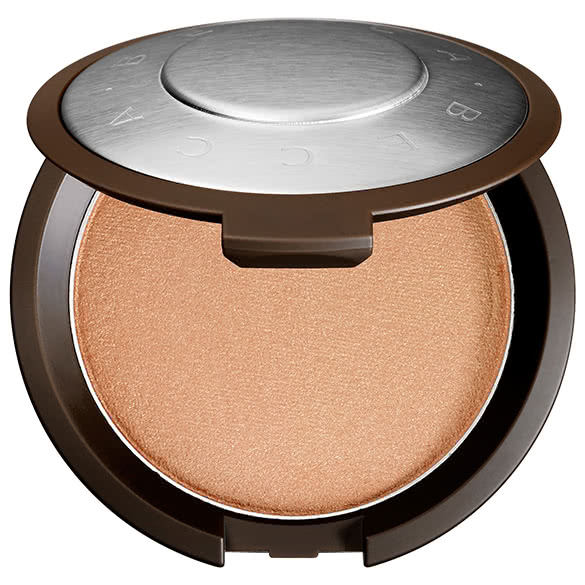 This is a pressed powder shimmery highlighter created through collaboration between Becca Cosmetics and popular beauty blogger Jacyln Hill. It's the perfect shade of highlighter for any skin tone. I don't know how it works, but it does. It is a must-have.
8. Flower Glisten Up Highlighter Chubby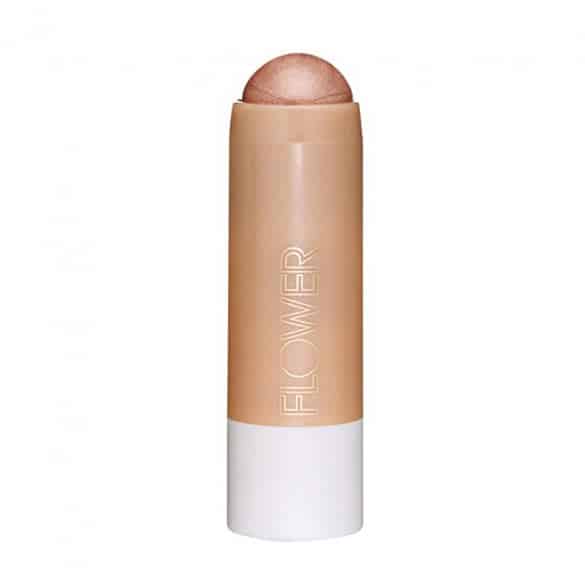 First of all, I just love the name of this one. Chubby…makes me giggle. This product is so great that it even won the Best Beauty Award! Flower is Drew Barrymore's recently launched cosmetic line.
Again, the sticks are great to take on the go. They are perfect for rushed mornings—rub a bit of the crayon onto your cheekbones, dab with your fingers and go! This chubby stick works on any skin tone and looks natural on just about everyone.
Does anyone else have a great product that they absolutely love and gives them the glowing results they are looking for? Share with us! Tell us about a great highlighter that you use on the daily!