A good moisturizer, followed by a primer and finished with powder/setting spray, can really increase the longevity of your makeup and ensure everything stays in place for as long as you need it to.
As we move into the warmer months, it can be tricky maintaining our makeup routines to suit the changing climate. This time of year is definitely the time to give your heavy foundations the heave-ho in favor of something a little more heat-friendly, although all is not lost if you really can't do without the fuller coverage!
Here are some of my top foundation picks to help you out this summer.
Shiseido UV Protective Liquid Foundation ($36)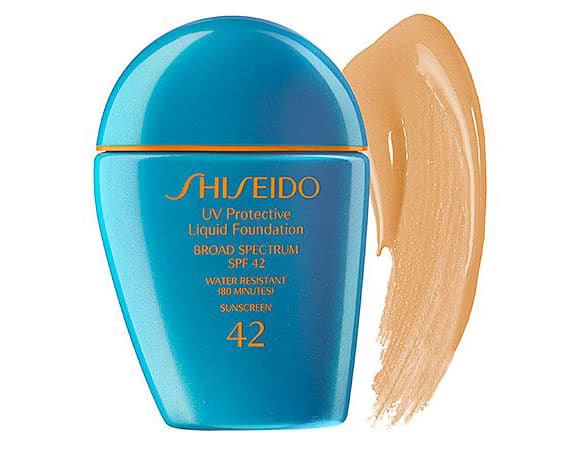 From the first glance of the bottle that looks like a tube of sun lotion, you know you are onto something great with Shiseido, who are a brand renown for their high level of sun protection within their products. With an incredible SPF 42 and UVA/UVB protection this foundation also offers "resistance to water, oil, sebum, and other environmental aggressors; this foundation promises skin a beautiful texture with high protection."
This particular foundation is a great option for those of you who don't wish to switch up your coverage but are still looking for that high level of protection, not to mention a product that will stay put even in high temperatures. This product will give you that flawless coverage that you can really build up so you don't feel like you have to compromise if you love a full coverage all year round.
Estée Lauder DayWear BB ($40)
For those of you who love Double Wear but not during heat, Estée Lauder's BB cream might just be the perfect alternative. With SPF 35, it offers an impressive level of protection compared to regular foundation and helps to correct skin issues while simultaneously protecting it.
It claims to have "brightening optics and pigments to minimize the appearance of skin's imperfections and create an even-toned complexion. Along with deep, long-lasting hydration, this moisturizing tint helps keep skin in balance by minimizing excess surface oil."
I definitely find it to be lightweight and hydrating while providing a decent level of coverage at the same time. The only downside with this product is that it's only available in four shades; however, if there is one that matches you, it's worth snapping up especially for any holidays abroad as it's perfect for travel.
Laura Mercier Tinted Moisturizer ($44)
I have loved this tinted moisturizer for many years now as it offers good coverage while helping to hydrate, too. I've even worn it on long haul flights as well as in warm weather, and it always stays put! I find that blending in by hand is the best form of application, and the great thing is that a little goes a long way so the tube should last you for quite some time.
This product is available in three different versions, including one that is oil-free and another that is illuminating. It also contains SPF 20 as well as being infused with vitamins C and E so is more appropriate for the warmer weather and the additional protection our skin needs.
Mac Studio Fix Foundation ($27)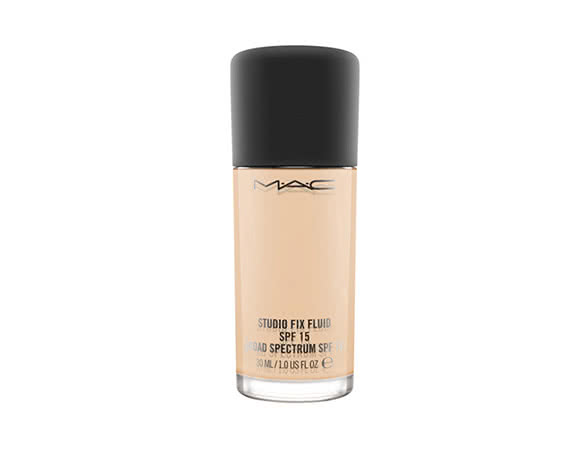 If you really must do full coverage in the heat, then Studio Fix is the one to go for over other Mac foundations (Studio Sculpt will just melt off your face – trust me on that!)
Not only does it contain SPF 15 and UVA/UVB protection, it's also much more suited to an oily skin type, and I've found it really does stay put—especially if you powder on top. It gives a full coverage while providing a matte finish, which is much less likely to produce shine on hotter days.
With 36 shades to choose from, almost all skin tones should be able to find a match. This is the one product I'd recommend for those summer weddings or any outdoor event where a full flawless coverage is a necessity.
Bobbi Brown Foundation Stick ($46)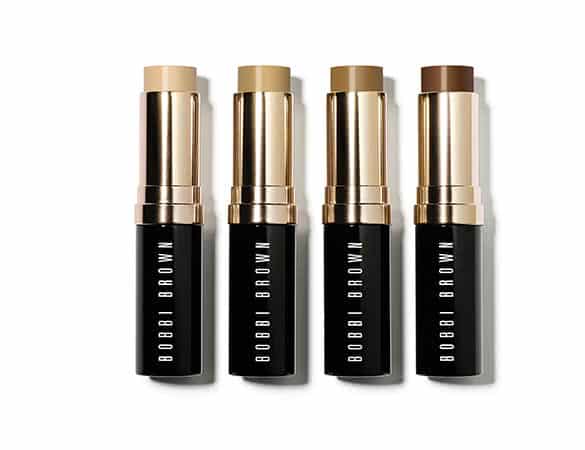 With an impressive 31 shades to choose from, this foundation stick from Bobbi Brown is pretty neat in all weathers—especially in the heat!
Bobbi says: "An innovative blend of emollients—like olive extracts and shea butter—help to moisturize skin (and lock it in), so skin stays looking soft and smooth all day. Light diffusing powders and oil-controlling minerals help perfect the appearance of skin while reducing shine (even in sweat, water and humidity)."
This is a recent purchase of mine as I wanted a lighter coverage foundation for everyday use. However, don't be put off if you prefer a heavier coverage as it's quite buildable, yet really allows the skin to breathe.
I like it because, even when the weather is super sunny, it doesn't feel like I am wearing a lot of makeup. The only downside is that there is no SPF in this foundation, which is great for avoiding flashback in photos, but in the daytime you'll need to apply a separate one to keep your skin protected.
Perhaps the best thing about this foundation is it goes on better with a little heat as opposed to a few weeks ago when I bought it and it was still cold outside, therefore making it perfect for Summer! It's a great product for everyday and when you don't require anything too heavy.
These are some of the best summer foundations I've found, and I can highly recommend them all. They're perfect for hotter temperatures, allowing you to maintain your makeup routine even in the year's hottest months. Let us know if you have any foundations that you would add to the list!