Rosa Mosqueta (also known as hiprose) is a wild rose shrub, which grows in South America, particularly in the Andean part of Chile. The essential oil is obtained from rosa mosqueta hips and contains a very high content of polyunsaturated fatty acids.
Its superb skin healing and beauty properties were well known to the native people of Chile for many centuries, but in the recent times, numerous big pharmaceutical and cosmetic companies have started using this oil as one of the main active ingredients of their products. However, let's take a look at some of the fabulous rosa mosqueta oil benefits.
Reduces Wrinkles and Rejuvenates Skin
Rosa mosqueta oil contains carotenoids, Vitamin A, a high concentration of vitamin C (well known for its rejuvenating and repairing properties) and 77% of essential fatty acids (EFAs), which are of extreme importance for skin tissue regeneration. These acids attract and retain moisture making our skin look younger, healthier and with a more elastic structure.
One of the main ingredients of Rosa mosqueta oil is also retinoic acid (vitamin A), which directly affects skin cells and aids skin renewal and repair. It is used in many anti-wrinkle and anti-aging creams produced by major cosmetic houses.
All things considered, rosa mosqueta oil has incredible rejuvenating properties and the capability to retard signs of premature ageing, regenerate skin and reduce fine lines and wrinkle.
It can be applied directly on the skin or taken orally in capsule form.
Effectively Treats Scars and Stretch Marks
Many scientific studies have proved that rosa mosqueta oil can efficiently attenuate and treat surgical or accidental scars, stretch marks, burns and improve their color. It has strong cell regenerating and wound-healing properties and is very effective in repairing skin structure. It has the capability to replace fibrous and thick scar tissue with new and healthy skin.
When applied to post operative scars as soon as stitches have been removed, rosa mosqueta oil can avoid the formation of keloid (lump) scars. It also improves the color and the texture of burn marks, helps make less visible chickenpox and acne scars, and increases skin elasticity.
With its high amount of fatty acids, rosa mosqueta oil helps hydrate skin, making it look renewed, toned and clean. It also regenerates torn skin tissue and considerably reduces and prevents the formation of stretch marks.
Rosa mosqueta oil should be applied 3 times daily and massaged into the skin with circular movements. Fore best results use it every day for at least 1-2 months.            
Enhances Skin Tone, Lightens Pigmentation and Protects from Sun Damage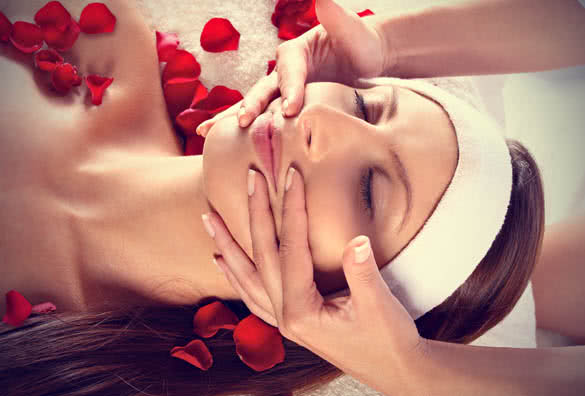 Hyperpigmentation is the darkening of certain patches of skin and is caused by an excessive amount of melanin produced in your body. Rosa mosqueta has the capability to help skin create new cells, replacing the old ones. As old cells disappear, pigmentation spots lighten.
Rosa mosqueta provides excellent help to skin that has been burnt and exposed to raiotherapy and is very effective in repairing skin damages caused by overexposure to sun and dehydration. It stimulates tissue repair and evens out skin tone, and is also very efficient in smoothing the drying effects of the sun, which cause the appearance of fine wrinkles around eyes and lips.
All summed up, isn't this oil simply miraculous? If you have experienced some rosa mosqueta oil benefits, please tell us about them and leave a comment.