The rectangle is the shape the models have and almost any piece of clothing looks great on it, but here are still some styling tricks you need to know that will perfect it!
The rectangle-shaped woman is the body shape we all know well and recognize from the catwalks. It is the body shape of all the models and many celebrities! The rectangle woman is thin and is characterized by waist, hip and shoulder widths that do not differ much from each other.
The silhouette does not have many curves, it has a small breast and a not very prominent bum. Many famous celebs, as we have said, have this type of body, including Natalie Portman, Gwyneth Paltrow, Cameron Diaz, Nicole Kidman and Gwen Stefani.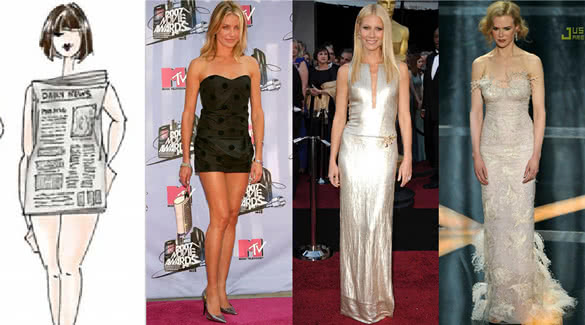 Even though this type of woman can wear almost any piece of clothing and look gorgeous in it, she still faces some style challenges of her own. The main focus should be in creating the illusion of a waist and of some curves in the body. Here it is not about concealing your widest parts in order to balance out your proportions but, on the contrary, it is about giving movement to the silhouette.
Bright colors and prints, geometric figures and horizontal lines (avoid vertical ones as they will make your body look even more elongated and thinner) are great for this body shape. Stay away if possible from total-black looks that will not create any movement. Especially avoid black coats!
Here are some styling tricks you can follow to learn to dress for your body shape!
Dresses and skirts
Break up your silhouette and add movement to your body frame by creating curves from the waist up and the waist down. Therefore you need to always try to define your waist and make your body shape look more like an hourglass. Belts wrapped around the waist, especially on a loose fitting dress, will do the trick!
Anything that is tight on your waist or right below your breast, like an empire waist, will look great. Avoid wearing still and shapeless dresses that will only emphasize your lack of curves. However, you can still wear some straight styles, such as tunic dresses, as long as you add interest to the top, with some embellishments or a statement necklace, and to the bottom, with a pair of great shoes, for example.
Also emphasizing the neckline can help in creating some movement! For this reason, scoop necks, sweetheart and bustier necklines work great for this body shape.
Most skirts will look great on this body shape, from A-line to tulip, pencil to ruffle skirts. Avoid though angular A-line skirts that will make you look even more shapeless and also too full or fluffy skirts that will create too much of a disproportion compared to the upper part of your body.
Dresses made up of two parts from the waist up and the waist down or high waist skirts with a top tucked in will be absolutely perfect for this body shape to break down your figure and add movement.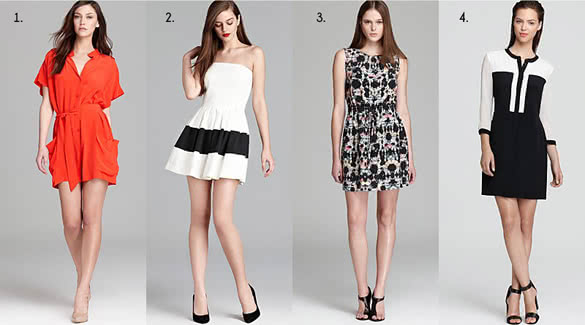 Pants
Basically all types of pants and jeans will look great for this body shape, but prefer styles with details and big pockets on the hips and the bottom to add bulk.
You just need to avoid too wide flare pants that could create a disproportion.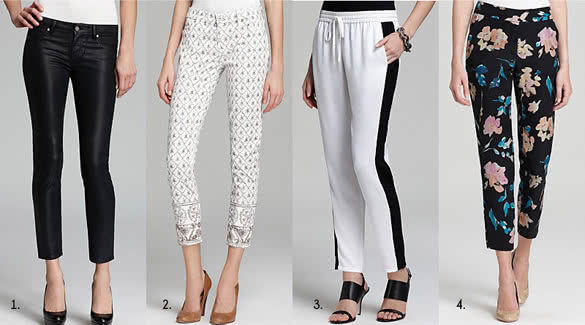 Tops
Anything that helps you add more curves to your top part and consequently make your waist look thinner is perfect. For this reason, go for tops with collars, ruffles and details. Look also for breast pockets and embellishments in the area above the waistline to add bulk.
Vests are also great for this body shape as they add movement.
Soft and romantic blouses will look amazing in recreating a feminine look.
A great trick is also to layer up the tops in order to add bulk to the silhouette.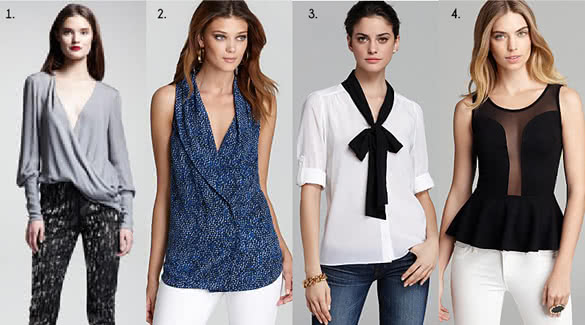 Accessories
Accessories are your best tools to add curves to your straight figure! Statement necklaces and earrings will help drawing the eye to your upper body. Also printed and bright colored scarves will do the trick.
Stay away from waist length bags that draw the attention on the straight waistline. However, you can still go for them if they are very minimal and neutral.

Shoes
The choice of shoes for this body shape is really wide but if you are very thin stay away from really high heels as they will make you look like a pole and a bit awkward.
This body shape is basically the only one that can afford ankle straps on shoes as the rectangle-shaped woman usually has really long legs and therefore will not be affected by the strap, which usually cuts the legs making them look shorter and heavier.
Over-the-knee boots will also look amazing as will ankle-booties, especially if they are larger than your ankle as they will add some more movement to the figure.

Do you have a rectangular body? What sort of outfit do you usually wear? What accessories do you style it with?
Cover photo: usmagazine.com