The most beautiful season is here! So, it's the perfect time to rock those boots, sweaters and dark nails! These're top fall fashion and beauty trends!
Fall is here! It's that time of year again, the crisp, chilly air, the overdose of pumpkin flavored everything and changing out your closet from summer to fall clothes!
It's a new season, which means new clothing and beauty trends. Yes, I know, fall is all about sweaters, boots, and jackets. But here is the list of top fall fashion and beauty trends you MUST be copying this season!
Beauty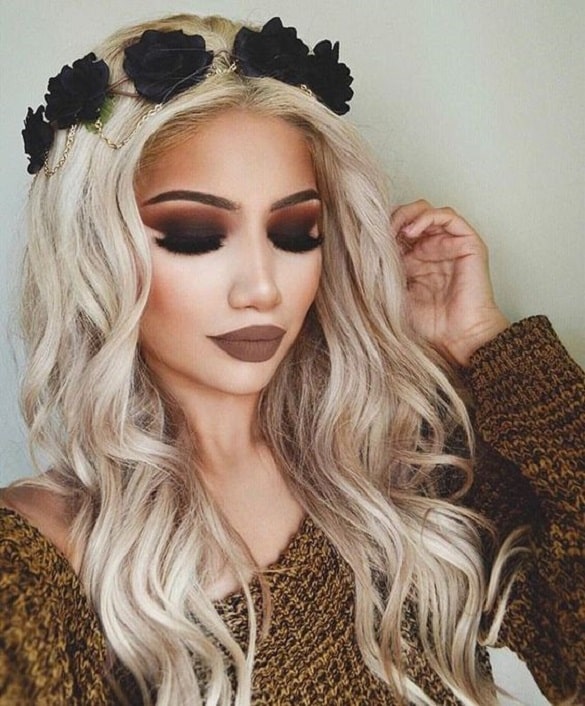 Eyeshadow:
This fall, it's all about metallic colors and powder blue eyeshadow! It seems a bit retro, but this season is all about making a statement.
Lips:
All about that vamp! Plum and ruby red! You can find a variety of options anywhere that sells beauty products.
Haircut:
Long hair, rocker chic pixie or razor ends. Whatever your hairstyle of choice, feel free to wear it this fall! This season is all about playing around with new styles.
Hair Style:
Loose waves are still going strong. The messier the better! The best way to achieve this look is with a curling wand. Loosing wrap your hair around leaving at least half an inch out at the bottom.
Clothing
Neutral Sweater:
The oversized, comfy sweater is an essential piece of wardrobe that every girl should have in their fall collection. It's simple, chic and goes with any outfit.
Bell Sleeves:
Bell sleeves add extra style to your knit top this season! You will find this trend in any store you stop in.
Plaids:
Plaids are here to stay and not just the classic button down shirt, you will also find plaid coats, plaid skirts, jackets and more!
Vintage Style Fur:
Go back to the basics with vintage style coats. If you are not about wearing an animal like me, always opt for a faux-fur!
Retro Hats:
Hats are back and this season it's all about the brimmed cap and bucket hats that will dress up your outfit while keeping you warm at the same time.
Mid-length skirts:
It is fall, wearing a mid-length skirt looks sophisticated, stylish and will keep you warmer than a mini skirt will during the chillier months ahead.
Belts are back!
But in a fun way! Be on the lookout for wide waisted belts that will take your outfit to the next level!
Velvet:
It's a statement fabric for fall and winter and it's not going anywhere anytime soon. This season, accentuate your outfit with a velvet blazer, choker or top!
Leather:
Leather pieces are a great way to create an edgier look. This season, leather skirts are making a huge comeback. Pair with a simple knit top and boots and you will turn heads!
Belted Coats:
Having a belt with your coat during cold months is there for the purpose of making sure you can cover up as much as possible during cold weather. But this season they are being used as an accessory.
Blazers:
A favorite of many. Blazers can be dressed up or down depending on what you wear with them. This season, you will find all types of styles of blazers—from the classic to leather or velvet.
Handbags: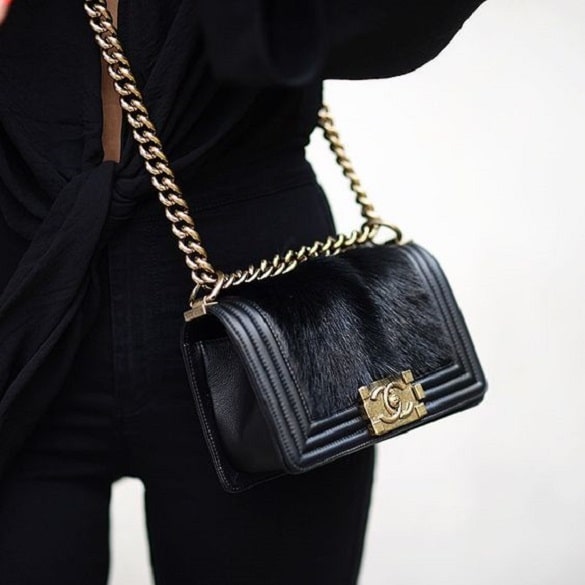 Handheld clutch: It's a classy, dainty and makes a statement when you are out to date night or a girl's night out!
Fur: Fall is all about getting cozier and fur is making a huge statement this season, especially in handbags!
Labels: Labels on brands is so early 2000's. But this year it's making a comeback! Even top designer brands such as Dior and Dolce and Gabbana are making labels chic as ever!
Fun Prints: You will notice a lot of fun patterns this season, such as florals, fun fabrics to rhinestones. It's a great way to dress up your outfit!
Colors of Fall:
Red. Incorporating red into your outfit this season will make you stand out and fashion forward! Try out a red jacket, pants, sweater, red lips or nail polish.
Boots:
Booties, booties and….booties-This season, you will be overwhelmed with a number of booties that you will encounter when entering the show aisle of ANY store.
From open toe to closed, to casual or dressy there is a style for everyone. Over the knee is in still in and is still a fashion favorite, especially suede over the knee boots!
Nail Polish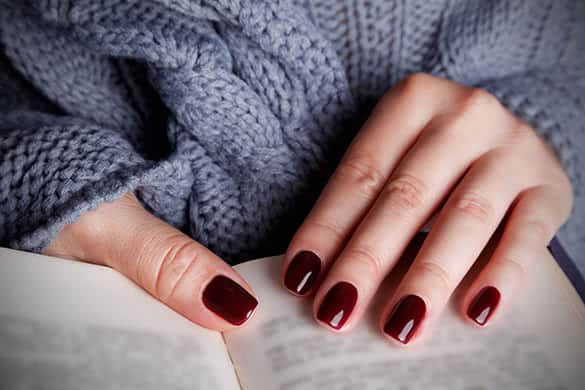 Cool Gray: This color is a great color for all skin tones. Gray color polish has become a very popular color that has become chic and is the most sought after color for this season.
Teal: Teal is a popular jewel-toned color that makes your nails pop this season!
Neutrals: Neutral colors are always in. It's a clean and fresh and looks good on anybody.
Tipped Manicures: Think French manicure with a twist. The extra color adds a new updated look. Try Essie Smokin' Hot with a neutral like Essie Topless and Barefoot.
Deep Brown: Dark shades are always popular in the fall. OPI Shhh It's Top Secret is a great color for this season.
Perfume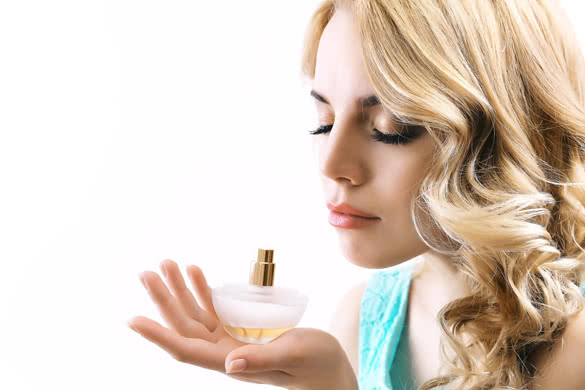 Fall perfume scents are all about warmer, spicier and more brooding fragrances like tobacco, leather, tonka bean, and incense, which are perfect for when the temperature starts to drop.
Carolina Herrera Gold Incense EDP: cozy Boswellia incense, creamy cedarwood, velvety vanilla and notes of marigold. It's as cozy and warm as it smells.
Gabrielle Chanel Eau De Perfume: The scent is a mixture of musk, ylang-ylang, sandalwood, orange blossom, mandarin peel, grapefruit, and blackcurrant.
Elizabeth and James Nirvana Bourbon: This scent is warm and spicy with scents of Tuberose, Oakwood, and Bourbon Vanilla. It's smoky with a hint of sweetness, making it a sexy but subtle fragrance.
Dolce and Gabbana the One: warm, oriental floral, with modern sensuality with scents of Bergamot, Mandarin, Lychee, Peach, Madonna Lily, Muguet, Plum, Jasmine, Vetiver, Vanilla, Amber, Musk.
Now, use this guide on your next shopping trip! The best part of these fall trends is that many of these pieces can be used multiple times, creating different looks, which is great for your bank account!
Happy fall!