If you mix the Olsen twins with a bit of Kim Kardashian and a bit of Amber Rose, you'll get Samii Ryan – the fierce chic model, designer and blogger. Kesha, Victoria Justice, Demi Lovato and Miley Cyrus are just some of the celebrities that wear Samii's items.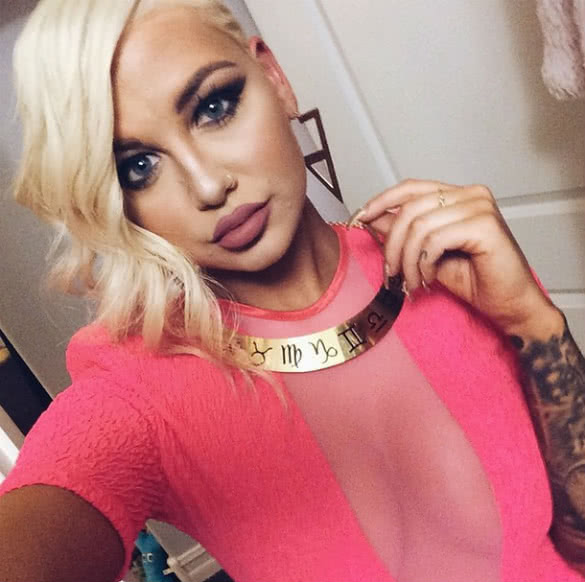 YQ:Can you tell our readers a little bit about yourself?
Samii Ryan: Samii Ryan, 23, living in Studio City CA! Originally from Bethlehem PA! I am an accessory designer, model and blogger.
YQ: When was the first time you got interested in fashion? Where did the inspiration for fashion come from?
Samii Ryan: I have always been interested in fashion. I was tearing up my shirts, wearing cat collars, and 50 buns in my head when I was in middle school. I was always pushing the edge of things and being creative with my outfits. My inspiration comes from everything around me. I got a little bit of Mary Kate and Ashley Olsen and a little Kim K, then a little Amber Rose. Mix that all up and you got Samii Ryan.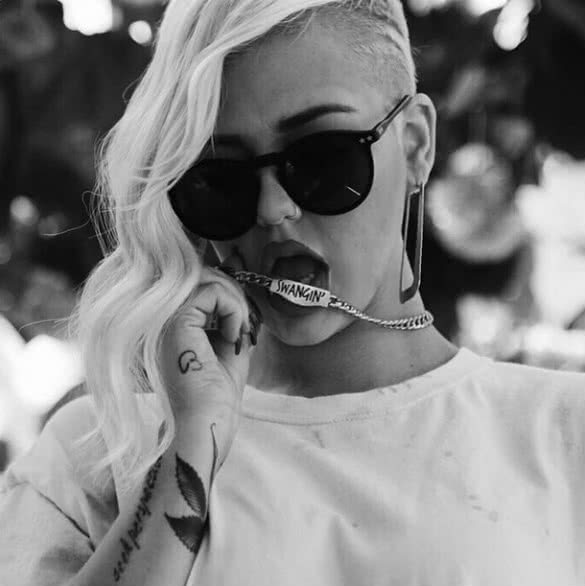 YQ: You and Alysha Nett are the creators of a personal style blog called The Bleached Niche. You two are very unique and bold young women. How would you describe your style?
Samii Ryan: I would describe my style as chic street wear. Some days I go out wearing a men's street wear tee and some pumps, and other days I am in a fitted bodycon dress with some crazy chunky heels.
YQ: What sets your style apart from other personal style bloggers?
Samii Ryan: What sets my style apart from other bloggers is that I am different than what everyone else has seen. I am unique from my hair to my tattoos, to my style. I have never seen it on anyone else, so it's very Samii Ryan.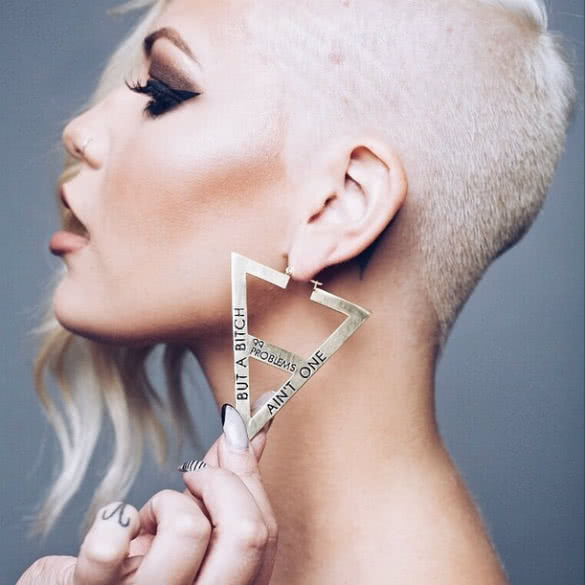 YQ: What are some of your favorite boutiques that you always visit in your area or when you go shopping?
Samii Ryan: I love street wear so I wear a lot of Crooks n Castles, Stamped LA, Married To The Mob, Beinhabited, Civil and some random vintage band tees. I also love SHOES. So I am obsessed with Lola Shoetique and UrbanOG.
YQ: What is your favorite outfit you posted so far?
Samii Ryan: I love the look I did at the Disney Concert hall; it was from For Love and Lemons. The top and bottom was like a black knit fabric and I styled it with some By Samii Ryan earrings, and some chunky Jeffrey Campbell boots that resemble timberlands. So into it!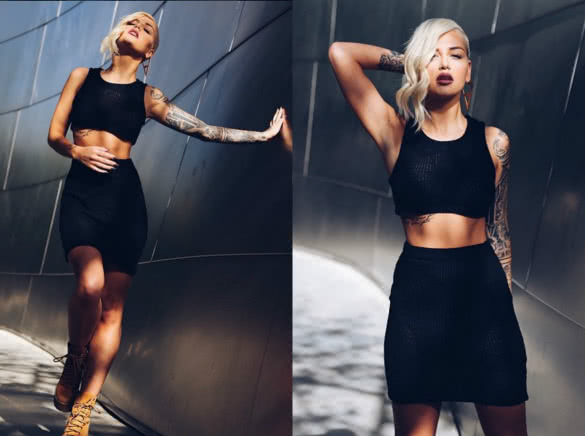 YQ: Your hairstyle rocks! How do you keep it so fresh? Where did you get the hairspiration from?
Samii Ryan: Thank you! I get my hair cut every 2 weeks at Proper Barbershop in Hollywood by Dylan Johnson. My original hair stylist was Matt Starner in Stroudsburg PA; he pretty much created my look. My hair inspiration ranges anywhere from Amber Rose to Miley Cyrus. I just make it my own.
YQ: You are also a jewelry designer. We can see your amazing jewelry line on bysamiiryan.com. When was the first time you became interested in designing jewelry and how did that happen?
Samii Ryan: I started making feather pieces in 2009, after I graduated high school and it took off. Kesha, Victoria Justice, Demi Lovato, Miley Cyrus, Lucy Hale, Debby Ryan all wear my items. So I got a lot of buzz from them, which I am so grateful for. I love creating jewelry because it is like the toppings on the ice cream for your outfit! I started working with Nordstrom, Inked Mag Shop and Nylon Shop selling my items.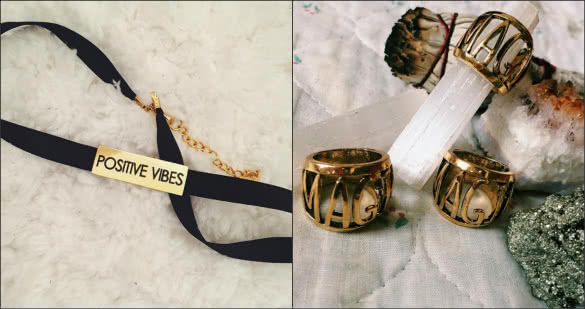 YQ: What would your typical client look like? What kind of a sense of style would she have?
Samii Ryan: My typical client is anyone who is a badass babe who wants to express themselves by wearing some awesome jewelry. Anyone can wear By Samii Ryan, and when you wear it you have such a swagged out vibe, it's very girl power driven.
YQ: Who are the most stylish celebrities that you admire? Can you name five of them for us?
Samii Ryan: I'm loving Kylie Jenner right now and Rihanna always. I don't really look at celebrities for fashion inspiration. I like to combine my own style with a little tweak from other badass babes.
YQ: Which winter trends do you love and which do you hate?
Samii Ryan: I hate UGG boots forever! LOL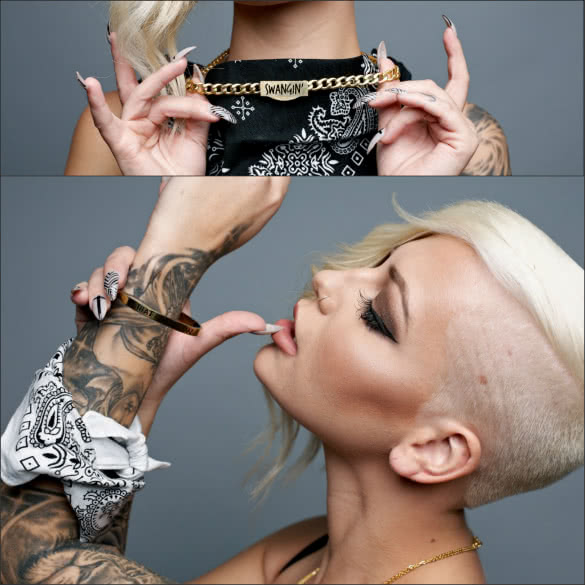 YQ: Do you have any piece of advice for this winter season, what are the most absolute must haves?
Samii Ryan: I love, love, love tan/camel pea coats, they are so chic, clean and fun. Pair it with high wasted jeans, pointed toe pumps, By Samii Ryan jewelry and a crop top, and you have an awesome look!
If you want to wear the same items as Miley Cyrus, Demi Lovato or Victoria Justice go to Samii Ryan's website and check out her awesome jewelry line. You can also keep up with Samii on Instagram and Facebook.