The official revelation of this fall's top trends that you cannot miss out. The must-haves that you need to go and buy right now to be prepared for the coming season!
I know what you are thinking: "Why the heck is she talking about fall fashion, with coats and jumpers, when outside the temperatures are as hot as ever?".
Well, to be honest I debated a bit on whether this post was a bit premature, still being in the middle of August, and if it would have been better to wait until September to start talking about warm clothes, but then I thought about the benefits of letting you now in advance the newest trends for next season.
First of all, knowing everything in advance is always the right solution in fashion in order to not end up being too late and realizing that everyone is already ahead of you. Being prepared and always knowing what you are doing is never a bad idea, right?
Secondly, by already knowing what you will need this fall to feel warm, comfortable and trendy you can start now to have a browse in the shops to see what you like and dislike and which place would offer you the best deal on that particular trend.
Plus, by being an early bird you will not risk not finding what you wanted anymore because the shops have run out of stock for that particular item. So I created this list of the top 10 must-have items that you will absolutely need for this fall and that you can start to buy right now!
1. A pair of flat buckle ankle boots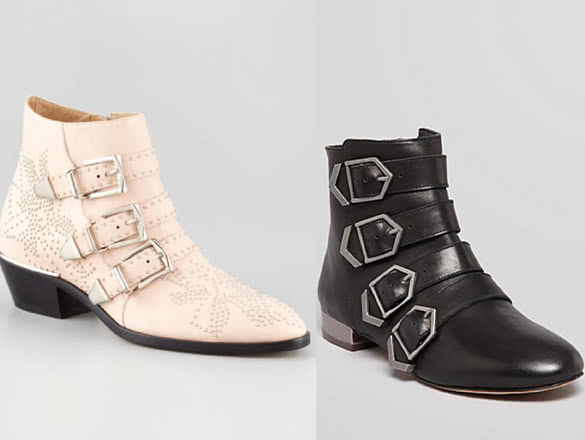 We have started to see a lot of buckles on all sorts of accessories also from this summer, but in the fall they will also decorate our so beloved ankle boots. They are definitely quite punk-rock and they will give a very fierce edge to every outfit, but they are also super comfortable and they suit any body shape.
They will accentuate your legs and make you look gorgeous and tough!
2. Some jewelry with chunky chains
The metallic trend is going to be super strong this fall as we have seen in the quantity of buckles on the ankle boots and we will see again in the coming trends. What better way then to follow this trend other than with a gorgeous piece of jewelry?
Simple statement necklaces and bracelets made with chunky chains are absolutely everywhere right now, especially in gold. They are perfect to spice up any outfit and if you wear them with some casual knitwear you will have the perfect combination between cozy and glamour!
3. Something military style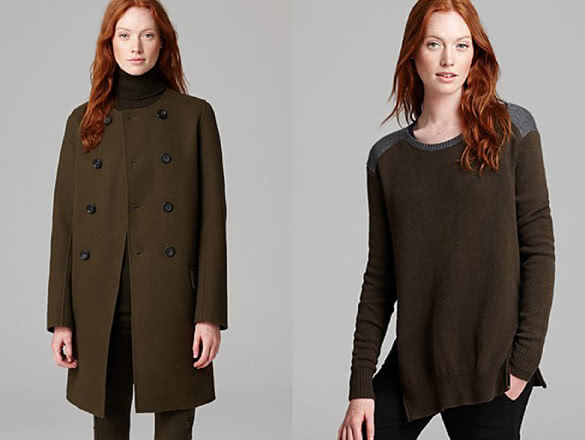 It could be either a jacket, a pair of pants or a sweater, it doesn't matter as long as it has a military style cut or color. It doesn't have to be necessarily too explicit, it just needs that extra hint that will give a uniform-like feel to the whole look.
It is a trend that has started in fall 2012 so all of you who have already brought something military style last year will be super excited to be able to use again in the coming season!
4. Look for animal prints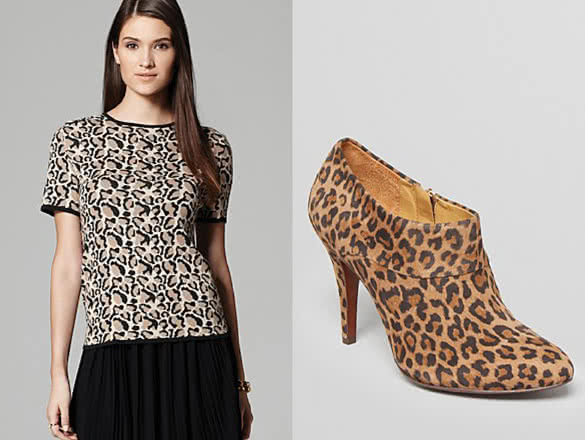 Animal prints are an ever-green, that is that they are always something that comes back into fashion every year over and over again. This year the special focus is on leopard print that is super sexy and aggressive.
You can choose to wear it on accessories, scarves, tops or coats, but prefer to go for smaller inserts rather than a whole item covered in this print, but if you do, then make sure that the rest of your outfit is really neutral and toned down if you don't want to end up looking a bit vulgar.
5. Try out something blue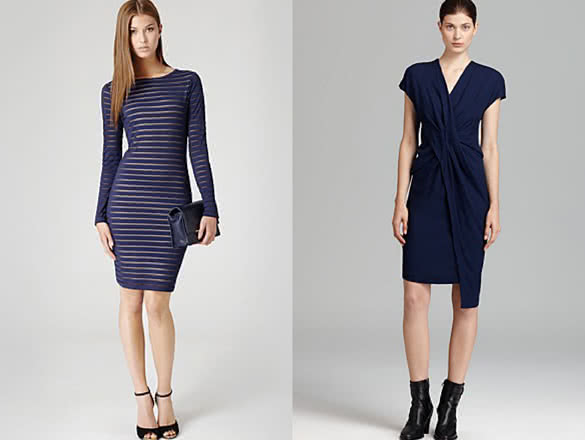 They say that this fall will be "50 shades of blue", that is because any type of blue will be really on fashion in the coming season. So, what are you waiting for? Go and grab something in this color, even if it is just an accessory or a nail polish, and you will look spot-on this fall.
6. Go for sport-luxe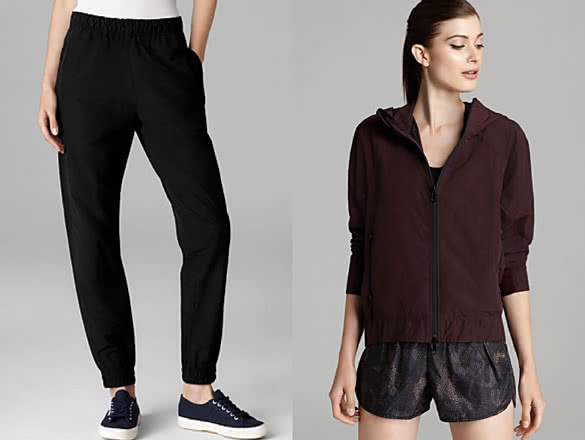 The time when sporty clothes were used only for going to the gym is now history. Sport-luxe is a style that has become more and more popular in the past year and also for fall 2013 the designers have shown us how glamorous this look can be!
So go for large pants and cool hoodies and then pair them with lots of chic accessories to get the perfect balance between the sporty side and the glamorous one.
7. A bold cuff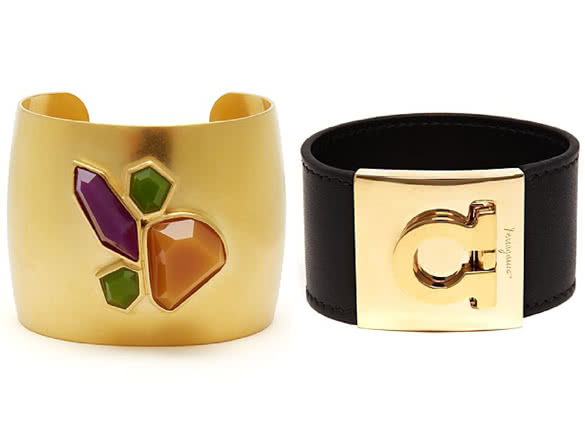 This fall there is a big fuss around statement jewelry and especially bracelets. For this reason, bold cuffs are an absolute must-have for the coming season!
They are that one eye-catching piece that can pull together your look and turn it from boring to glamorous. 
8. A black leather biker jacket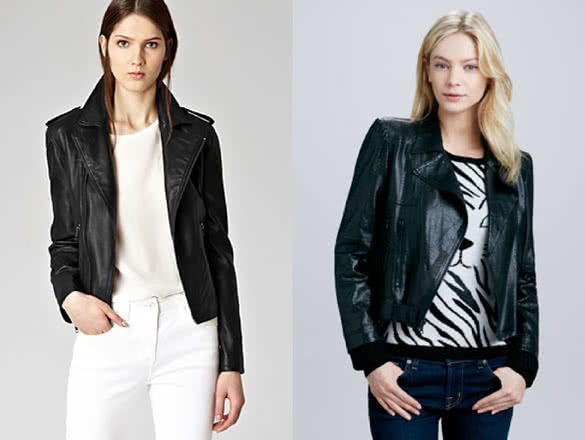 No surprise here, as a classic leather biker jacket is the ultimate must-have for any fall!
This year, you can go for one with some metallic inserts to follow again the metallic trend and get it in black so you will be able to wear it with literally anything.
9. A leather pencil skirt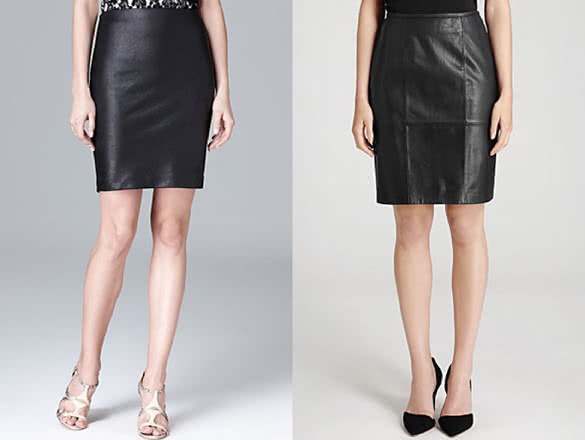 This year not only the leather jacket is going to be on trend, but also the classic pencil skirt revisited with leather.
Well, I must say that leather it is in all fairness the ultimate fall material and this is a great way for wearing it. It will give a more modern and different twist to your office looks!
10. Black and white bags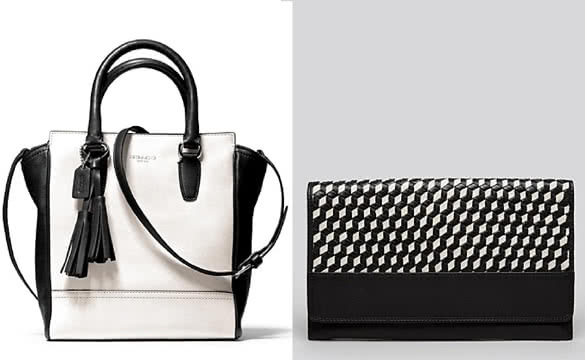 Black and white is always a very chic ensemble and this year it is also a particularly fashionable one. Go for a bag that has these two contrasting tones and you will not go wrong for any occasion!
Cover photo: elbowsandkneesblog.com