Your wedding day is slowly approaching and the time when you'll start biting your nails and hoping for inspiration is just around the corner. You have to write your wedding vows. And you don't have a slight idea how to do it in the best possible way. Here's how.
The first question that appears is "Should I write my own vows or download them from the internet?" The answer is – write your own. It's not as hard as you may think and it sure is way more personal. And no, it doesn't matter how good the thing you've found on the internet sounds. Check out these 7 tips and you'll get the inspiration to write your wedding vows in no time.
1. Speak From Your Heart
Following your heart is one of the basic rules of love. It is applied to writing wedding vows as well. Sit in a quiet place and close your eyes. Let your heart speak up and listen to it. It will tell you how much and why you love your future husband. It will mention the little things your brain might have forgotten, because it is overwhelmed with everyday problems. Give it a couple of minutes and you'll see how the sentences will start coming along.
2. Mention a Special Moment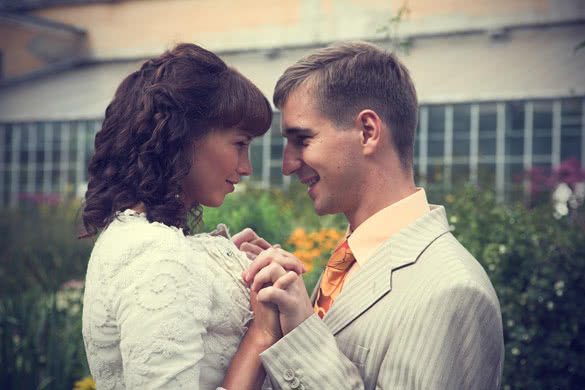 You remember that time when you realized that your boyfriend might just be the one? The moment you said to yourself "this is the guy I'm going to marry"? Mention that moment in your vow. You might have told it to your new husband or not, he will certainly want to hear it again. Don't forget to mention the little reason why you've decided that he's the man of your dreams – it's very important.
3. Mention the Little Things
Little things are those that make your life special. Remember all the cute little things you and your new husband have done for each other and put them in your wedding vows. Mention that day when he came home, carrying a flower for you with no special reason. Mention the little rituals you have – like saying "I love you" every night before you go to sleep. All the little things combined create the wonderful relationship you two have.
4. Mention Physical Characteristics
Ok, we all say that we are with our partners for their mind, not for their looks, but face it – if we didn't like the looks in the first place, we wouldn't have been introduced to the mind. In most cases of course, with honorable exceptions. But still, you love your husband's eyes, don't you? You love his smile and his hair. Well, he deserves to hear that on your wedding day, doesn't he? So, say it!
5. Mention a Funny Moment
Putting a funny thing in your wedding vows is really a cool idea. Of course, you need to be sure that it will be only funny, not insulting as well. Write down a funny moment from your life or mention how much you love your husband's "round tummy", because it's so soft and perfect for you to rest your head while watching TV together. Still, be very careful. You need to be absolutely sure that your husband will not be even slightly insulted with what you're saying.
6. Speak About Your Hopes and Dreams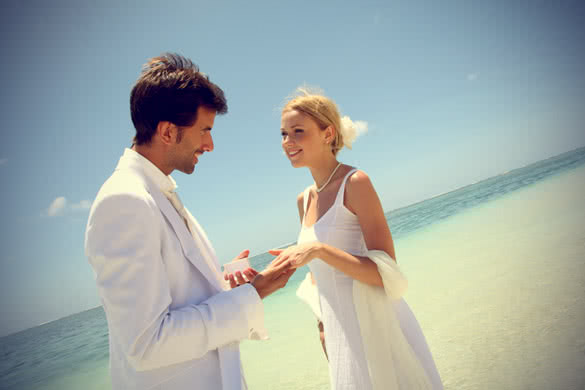 Your wedding day is the day when your new life begins. Tell your new husband what you hope for. Write in your wedding vow how you see the two of you in future. Tell him what your dreams are and tell him what you want to do about them. This doesn't mean that you should write "I want us to buy a house." Rather choose something like "I want to love you more and more each day and hope to spend the rest of my life with you, in our home."
7. The Past, Present and Future
Finish your wedding vow with mentioning your past, present and future. You can choose a special moment from your past or simply talk about your feelings. I would say something like "I fell for your beautiful smile when I first saw you. Today I stand in front of you promising to be yours forever. And tomorrow – the new life that we will build together begins."
Does it seem easier now? Let your imagination flow, follow these 7 tips and you will certainly write a wedding vow that will sweep your new husband off his feet. Do share your wedding vows with me, I'd like to hear them. For more useful tips about writing your wedding vows check out the article about 6 Wedding Vows Ideas and Examples, and find out about special treats for your husband in 3 Cool Wedding Surprises for Your New Husband.