Every once in a while, our homes need sprucing up; but redecorating doesn't have to cost a fortune. These 5 DIY home decor ideas will make your home look new on a shoestring budget.
If you're looking to spruce up your decor on a budget then perhaps the best way forward is to roll up your sleeves and get stuck into some good old DIY. With a little bit of effort, creativity and a splash of paint, you'll be able to turn even the drabbest household items into chic pieces of furniture you'll be proud of. Check out these 5 DIY home decor ideas:
#1 Create String Art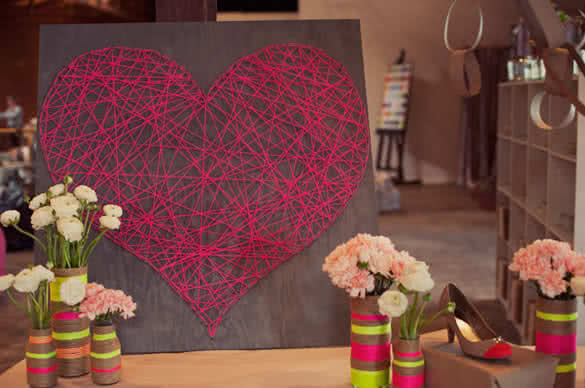 Hanging string art on your walls is a great way to brighten up your home in an incredibly creative and personal way. What is string art, you ask? Put simply, it's art created using string, a wooden back board, and nails or tacks.
To begin, find yourself some form of wooden backboard – something that looks stylish and is an appropriate size for whatever design you're trying to create. Next, using nails or tacks, create the outline of your design on your backboard. Lastly, all you need to do to complete your design is weave your string around the nails or tacks and watch as you design comes to life.
Voilà! In no time you'll have a stylish new picture to hang on your walls that's as personal and creative as you want it to be.
#2 Tack Away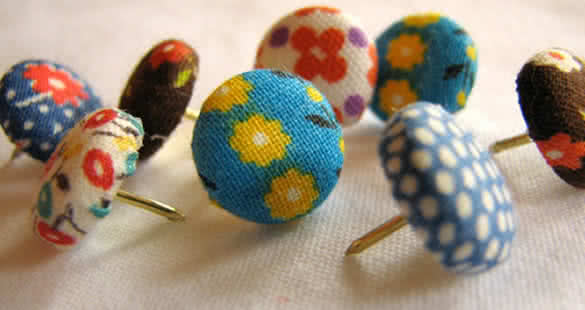 Strange as it may sound, the addition of thumb tacks is a great way to spruce up your boring furniture. By tapping tacks around the edge of a table or chair, you instantly change its look by adding a pattern and a splash of color. Tacks come in lots of different sizes and colors so you can get as creative as you dare – just be sure you're not tacking away at antique furniture before you start!
#3 Baking Tray Boards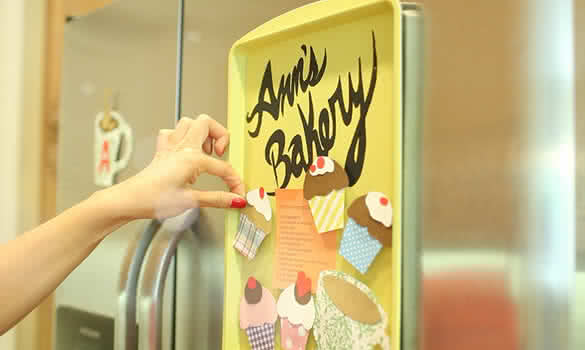 Having a magnetic board to pin up all your notes and appointments is incredibly handy but can sometimes be a costly addition to your home. Baking tray magnetic boards are the perfect DIY solution to this, however.
Simply grab a baking tray, paint it whatever colour takes your fancy, and pin it to your wall. Voilà! You have a simple, stylish magnetic board for the price of a baking tray and lick of paint. This project can end up looking however you desire, too. Feel free to use whatever color paint you want, add a pattern, or perhaps even a frame. The choice is yours!
#4 Add a Splash of Color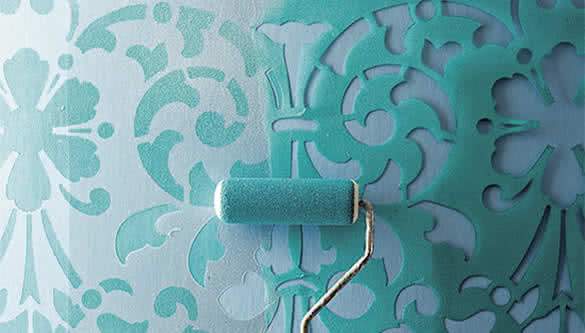 Perhaps the simplest way to completely change the look of something is to change its color. When it comes to painting, the obvious option is to re-paint something completely. However, you do have a second option.
If you're looking to create a stylish, chic home for yourself then you might want to consider using paint stencils on your items. Instead of re-painting an entire piece of furniture, simply use a paint stencil to add a small splash of color, which will have a big impact. Stencils come in all shapes and sizes – birds, quotes, polka dots, sunshine, etc. – and, of course, you can use whatever color paint you like, so don't be afraid to get creative.
#5 Use Chalkboard Paint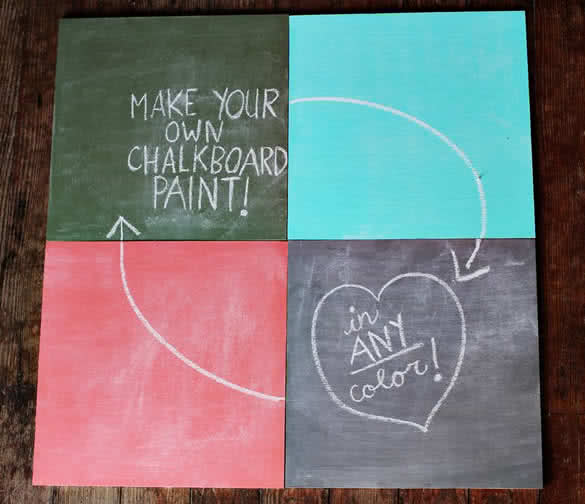 Even the smallest of chalkboards can be extremely expensive, which is why I propose you invest in some chalkboard paint and take the DIY approach. With a tub of chalkboard paint you can turn any surface – such as a wall, a table, or an old picture frame – into a chalkboard at hardly any cost. This way you have a handy place to jot things down and, with the addition of a picture frame boarder, it looks incredibly stylish, too. This is a great DIY decor idea for adults and kids alike.
When it comes to updating your decor, you need not think about completely overhauling your home (unless you want to, of course!). There are hundreds of simple, DIY options available to you that will bring a new zest of life into your home without raiding your bank account.
Don't fret if you don't like the sound of DIY either: None of the projects you choose have to be hard. In fact, they can be incredibly fun, and you'll be amazed at how rewarding the experience can be. So what are you waiting for then? Grab a paintbrush and get decorating!
Cover photo: jenritchie.com