The Cosmopolitan cocktail is one of the famous Sex and the City cocktails, loved for its girly pink color, fruity, refreshing taste and the fact that it's incredibly easy to make.
Although we know for a fact that Cosmo's being made for more than 40 years now, its origin is debatable. It is possible that a few bartenders came up with this particular mixture separately in the 70s.
Around 1987, John Caine, an American bartender and a cocktail expert introduced one of the first versions of the cocktail to the bars in San Francisco. But the real Cosmo was created in 1985 by a Florida bartender named Cheryl Cook. Cook created another version of this drink, much more similar to the one we know today.
In an interview she gave a few years ago, Cook explained how the idea of the Cosmo came to her. She said she was amazed at the number of people ordering Martinis just to be seen with a Martini glass, so she created another drink that everyone could palate and served it in the same, super popular Martini glass.
How ever, it wasn't until 1987 that the internationally recognized version of the Cosmopolitan was made. We owe its creation to a well-known bartender named Toby Cecchini. This cocktail must have marked his life – Cecchini named his autobiography none other than – Cosmopolitan!
Cosmo gained popularity in the 90s. It was the favorite drink of Carrie Bradshaw and her clique, ordered in almost every episode of the then-popular TV show Sex and the City. The girls mentioned the cocktail in the 2008 Sex and the City movie as well: when Miranda begins to wonder why they stopped drinking Cosmo, Carrie replies it's because everyone else started.
You're Going to Need
4cl citrus vodka
1.5cl cointreau
1.5cl lime juice
3cl cranberry juice
a cocktail shaker
Preparation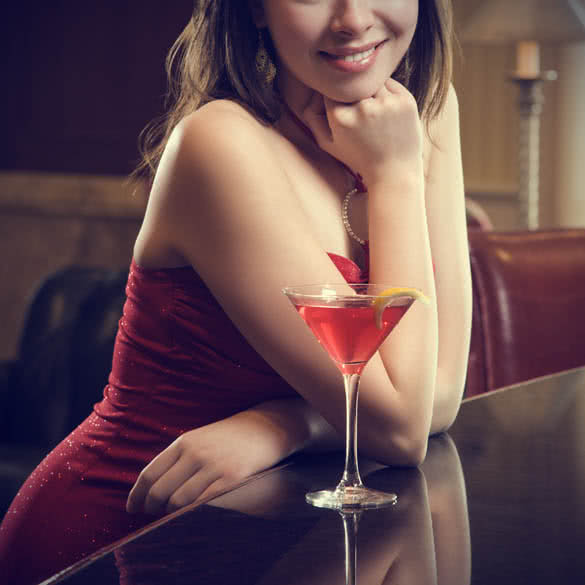 Mix all ingredients with ice and shake well in a cocktail shaker. The cocktail should ideally be a light pink color – slightly lighter than the one of cranberry juice. Serve it in a stemmed martini glass, straight up with no ice. You can garnish your cocktail with a lime or a lemon twist.
If you're an experienced Cosmo drinker and are looking for something to make things new, you can try one of the variations of the original recipe. A Blue Cosmopolitan is made of white cranberry juice instead of the red one and blue curaçao in lieu of Cointreau.
A Cosmocello can be made using limoncello instead of lime juice. Another variation of the cocktail is Peach Cosmopolitan, made using peach juice in place of the cranberry and peach schnapps instead of Cointreau.
Check out the video below, he gives a really good explanation on making a Cosmo, our recipes don't match 100%, but his is equally good.
Bottoms up!