It's the small things in life that make a big difference. Check out these 7 little things to do this summer and make it an awesome one!
#1 Sleep Out Under the Stars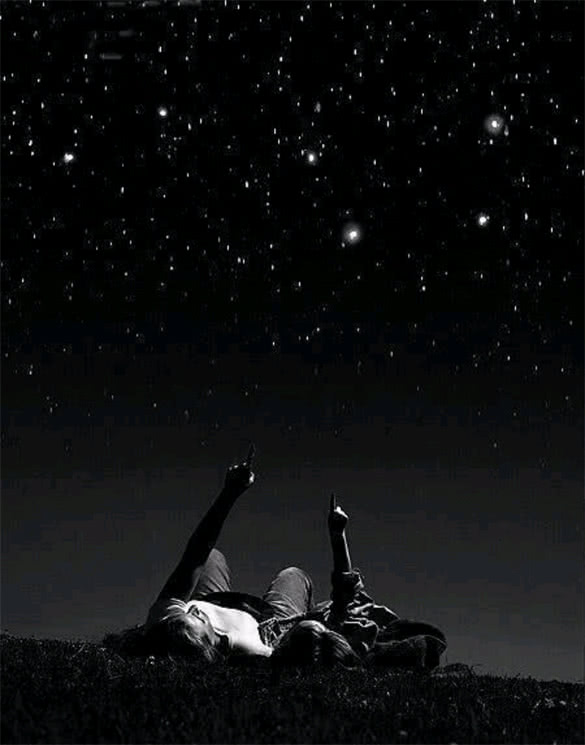 "Maybe that's what life is…a wink of the eye and winking stars." – Jack Kerouac
When we are busy studying, working, looking after kids or doing whatever 'thing' is taking up all our time, we can sometimes forget how incredible the universe really is. So, why not take advantage of the warm summer evenings and find a nice safe, comfy place to lie under the stars for the night. If you're lucky, you might even see a shooting star and get to make a wish!
#2 Change Your Hairstyle
"You're only as good as your last haircut." – Fran Lebowitz
Naturally, when the weather is good, we all tend to go out more, stay out later, go on vacation, etc. Personally, I cannot think of a better time to get a fabulous new haircut to update a look or maybe be brave and go for a completely new style. There is nothing like a fab new hair cut to do wonders for our self-esteem and make us feel good about ourselves. Roll on summer!
#3 Learn to Dance to this Year's Summer Tune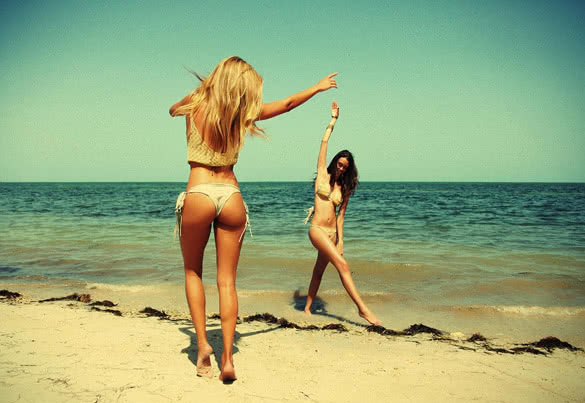 "Dance is the hidden language of the soul." – Martha Graham
Every summer, there are always big hit songs. Last year it was Daft Punk's (feat Pharrell Williams) "Get Lucky" battling it out for top spot with Robin Thicke's "Blurred Lines." Who knows who it will be this year? Maybe it will be Pharrell again? I suggest you choose the one you like the most, learn all lyrics and the slick moves by heart and have a great dance off with your friends when you are out on the town. Great fun guaranteed.
#4 Go Exploring on Your Bike
"Bicycle means simplicity and simplicity means happiness!" – Mehmet Murat Ildan
It's healthy, eco-friendly, and tons of fun. What's not to like about jumping on your bike and having a good old exploration? I suggest you try and get away from the city and all the big busy roads and find some quieter back road gems to explore. Why not arrange to have a picnic with your best friends while you are at it! Just remember to pace yourself and stay hydrated. It can be thirsty work!
#5 Relax in a Hammock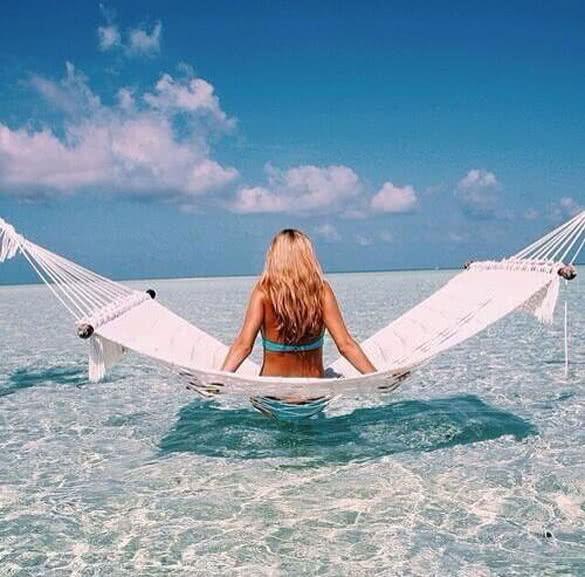 "I like to sit in my backyard. I go out on the hammock and sit in silence and kind of meditate. Nature is calming, and it's nice to go out there and clear my head." – Devon Werkheiser
Sometimes the best way to enjoy the hot summer weather is to hang around doing nothing. When you have been working (and playing) hard, nothing beats chilling out in a cool hammock. You can listen to music, read a book or even catch up on some sleep for the partying later. You could even share it with your 'summer romance.' Now wouldn't that be a splendid way to spend any hot summer's afternoon?
#6 Get Creative Outdoors
"Have no fear of perfection; you'll never reach it." – Salvador Dali
Why not tap into your inner artist and have some fun? That's right, put down the tablet and the smartphone, and get creative instead. You could go outside, get inspired and write some poetry or draw a picture. Maybe take some arty photos or even go to the beach and make a wicked sand castle. You could even try and paint a big colorful mural on a wall or if you have a garden, try out something creative there. It doesn't really matter what you do, it's just enough that you do something different, express yourself and of course have some fun.
#7 Learn a New Sport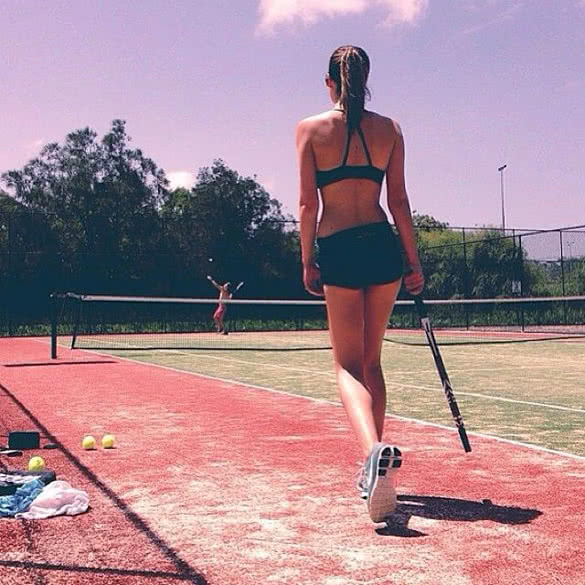 "Sports do not build character; they reveal it." – John Wooden
Summer weather is perfect for learning to play a new sport. Plus it's a great way to meet new people, make friends, get fit and have lots of fun. Tennis is a great summer game and you can wear some great outfits. Or if you happen to live near a beach maybe you could take up surfing, sailing or beach ball. But if they all sound a little bit too exhausting perhaps you could master the art of the Frisbee. After all, you do want some energy left for the night time, don't you?
So there you have it, 7 little things to do this summer to help make your summer as fantastic as you are. Enjoy every single sun filled moment like a YouQueen summer Goddess'.