The most common thing couples do is watch movies together. It's fun, it's cheap and you can snuggle. All you need is a good movie, popcorn, a couch or a cinema and – a date. Everything in life can be made even better, even movie nights. Here are 7 great movie date tips that you should probably keep in mind.
#1 Don't Wear too Much Make up
Just saying – your boyfriend probably doesn't want your face foundation on his shirt. This is movie night, not Jersey Shore. If you plan on hugging or leaning against him, keep the foundation dosage light. Also, wear something comfy. Avoid skin tight jeans.
#2 See a Horror Movie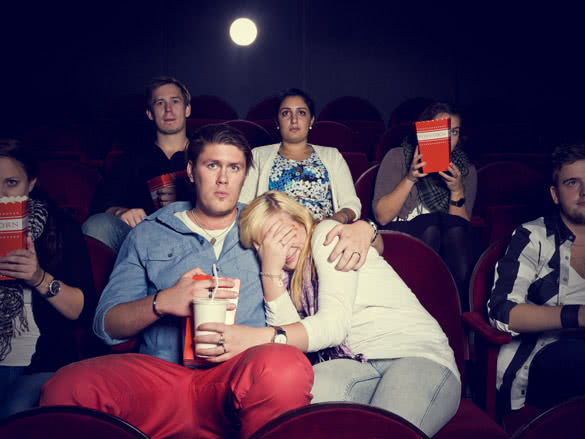 If you didn't kiss yet, pick a scary horror movie. This way, even if you aren't really scared, you can pretend to be so he can "protectively" hug you. You can grab his hand or something. At one point he won't resist kissing you – just to protect you from all those scary vampires, of course!
#3 Wear Good Perfume
In the dark, he sadly won't be able to see how magnificently blue your eyes are. But – he can smell the amazing perfume you're wearing! Keep the scent lingering every time you lean on him. It will drive him crazy.
#4 Show up Early
If you're going to a theatre to see a movie, show up early so you can pick the good seats. Let's say, somewhere where people won't stare at you while you're kissing. Still, don't pick the last row – then it's too obvious you have a dirty, dirty mind.
#5 Pick a Movie That Isn't too Popular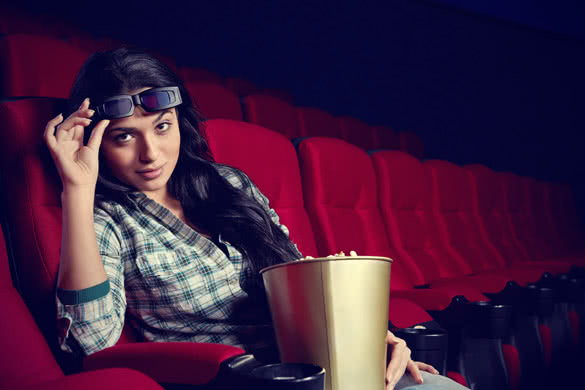 To avoid children sitting next to you or an entire school making comments and throwing popcorn at each other, pick a movie that isn't too popular. That way, you will have peace and quiet, and it will be more romantic without all the annoying viewers making comments or guessing how the movie's going to end.
#6 Don't Text
Don't use your phone. It's annoying and not very polite. Even if your date doesn't mind (and secretly he does), you're bothering other people, too. Also, you're showing you have bad manners, and bad manners aren't really sexy, are they?
#7 Don't Make Stupid Comments
You know, those cliché sentences like "I knew it was going to end like this" or "movies are so predictable and stupid lately". Say 'thank you for the date' and maybe have drinks after the film. You could have a milk shake or just a walk, but keep it short and sweet. Don't exaggerate –you want to be a delicacy, not a drag.
We hope you guys will have the coolest date. Who knows, maybe it's a start of a love affair worthy of a movie made after it!