When you're short on time but still want to look your absolute best, easy updos are the only option. Here are 10 super easy updos you HAVE to see and try!
Updos are cute, feminine, and best of all: Quick. They're the obvious choice on those days when you're incredibly short on time but don't want to look frumpy or chaotic. Forget the old school ponytails and hairdo faux pas that leave you looking a mess. We've got a list of 10 super easy updos that are chic and simply flawless. Nobody will know it took you LESS than 5 minutes to put together these styles.
#1 Ballerina Bun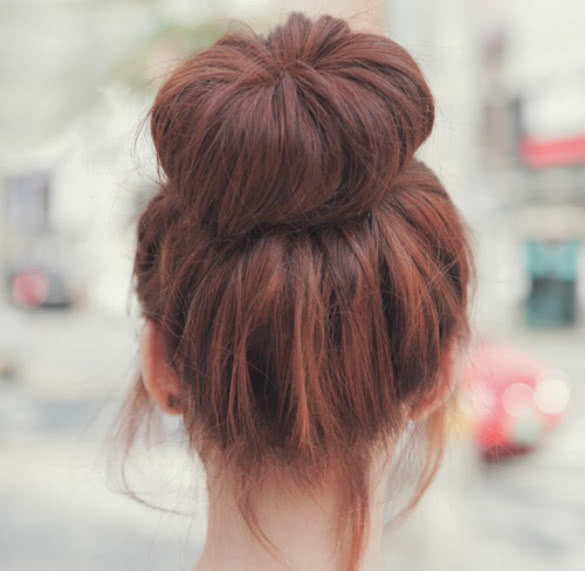 Buns are undoubtedly one of the hottest hairstyle trends of the season. They can be dressed up to suit red carpet events or dressed down to take to the beach. Best of all, most buns only take a matter of minutes to put together. The Ballerina Bun is one of these incredibly simple buns that work almost anywhere. Simply pull your hair back into a ponytail so that it is sleek and free of bumps, then twist into a bun- and that's it. Plus you can switch it up and leave your hair loose to make a topknot – another amazingly popular hairstyle for 2014!  Check out this youtube tutorial for the ballerina bun updo.
#2 Braided Back Bun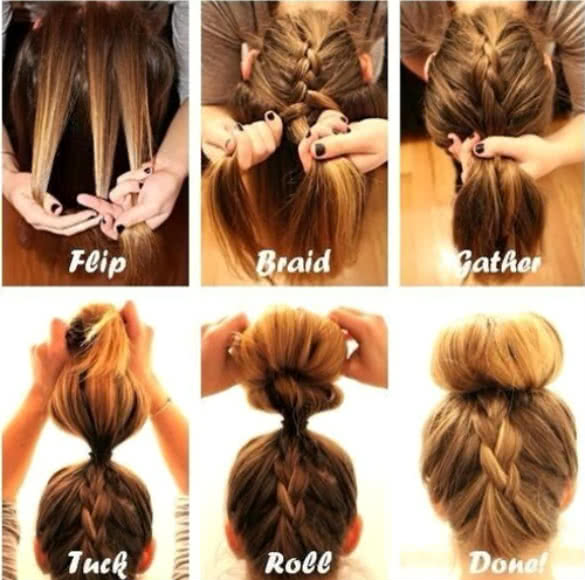 If you're tired of the same old bun hairstyle, switch it up with this gorgeous braided bun. It looks like you put a lot of work into it, but it's really rather simple. Just flip your hair upside down and braid it like normal, then twist it into a bun. A gorgeous topknot with braid detailing is fabulous!
#3 Braided Bun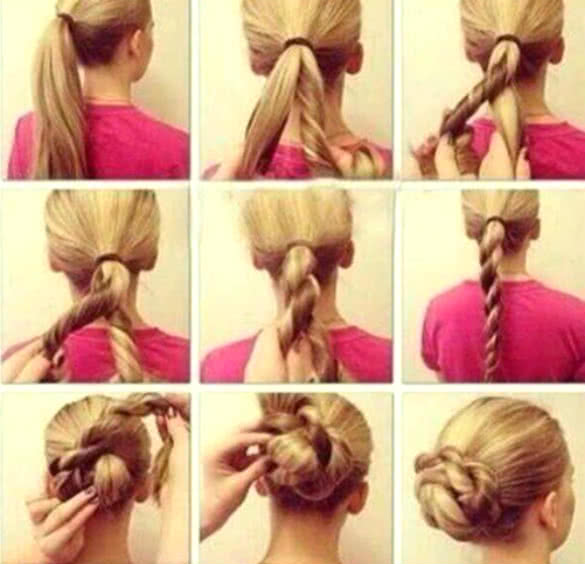 With buns being so insanely popular for 2014, you really can't ever have too many styles to choose from. This bun hairstyle is quick and easy: Pull your hair into a ponytail, braid it, and twist it up into a bun. The braid provides plenty of volume and detailing that is simply stunning. Definitely among the best easy updos to try.
#4 Elegant Chignon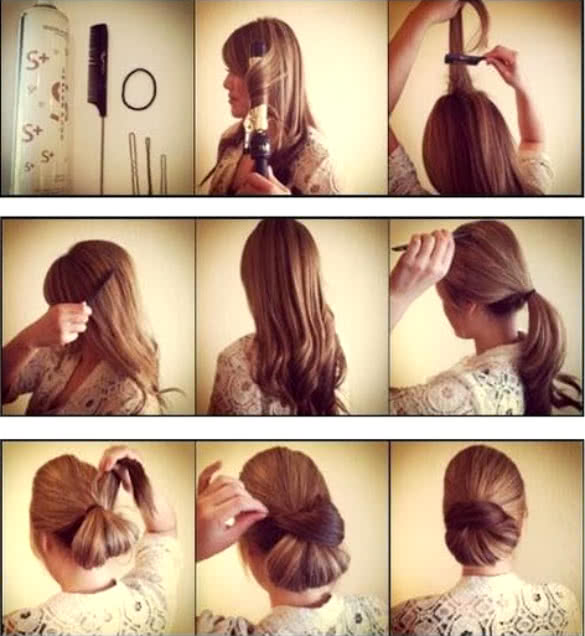 Looking for something a bit classier for the office party or date night? Then try this simple yet utterly elegant low chignon. It's a very beautiful hairstyle that is incredibly basic – even hair beginners can do this with ease! Just a bun plus a few simple wraps of the hair and voilà! It's a gorgeous 'do that can fit every high class event. Alexsis Mae's tutorial makes this updo much easier to do.
#5 The Bow Bun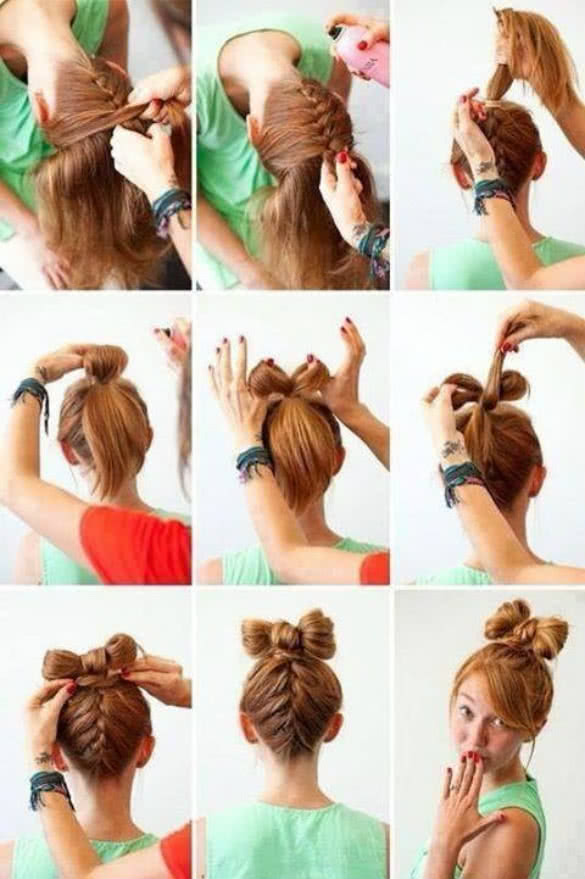 We've recently seen a surge in bow buns (and no, we aren't complaining). Bow buns – whether it's the full or half updo – are not only increasing with popularity by the day, but are fabulously adorable and cute. They are oh-so-trendy and perfect on those days where you're feeling extra (EXTRA) girly. Just a few extra steps are needed to go from hum and drum to bowed and beautiful!
#6 Side Braid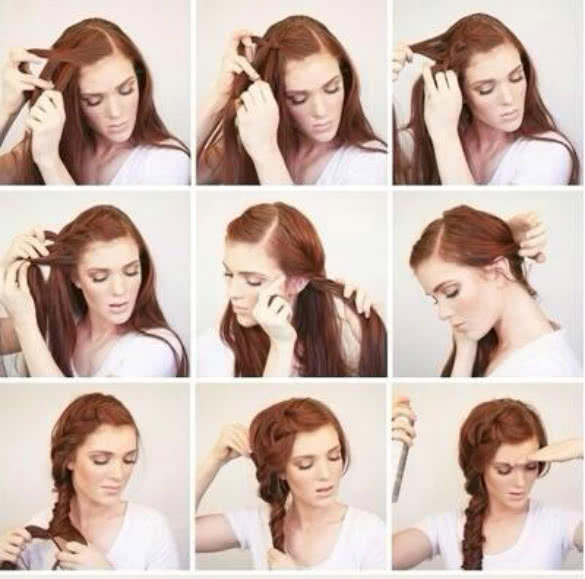 Ok, so we've talked about the number 1 hairstyle trend of 2014 – buns – but what about the second most popular? Here's a hairstyle that rocks the second biggest trends: Braids. This side braid is gorgeous for two reasons. First and foremost, it's a braid and, let's face it, you can't go wrong with a feminine braid 'do. Second, this particular side braid has tons and TONS of volume. Who doesn't love volume? Give this simple yet stylish updo a try.
#7 Braid Ponytail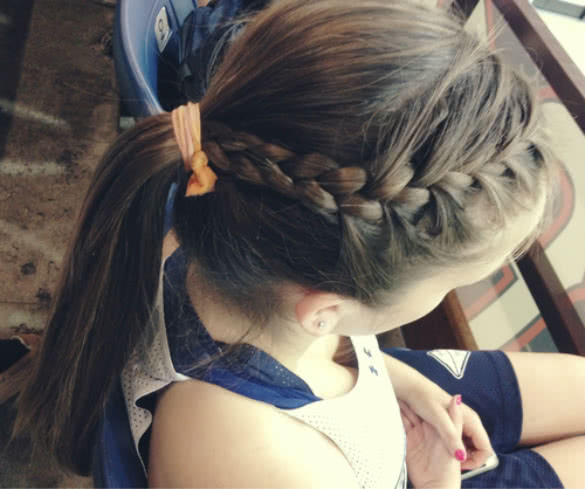 Ponytails are always an updo option, but sometimes we want to snazz it up so we don't look like we're going to the gym. This simple braided ponytail is the perfect option. It only has a single braid leading back to a ponytail, but while this braid may seem small, it carries a ton of femininity and detail. Add some curls or waves to the ponytail for a little extra girly attitude.
#8 Side Bun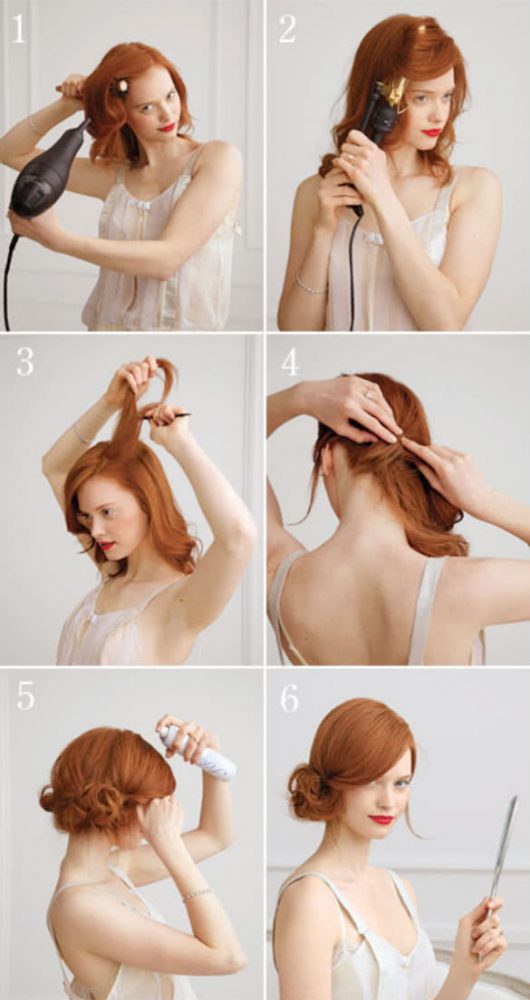 What can we say? We love the side bun. I mean, you can't look at this hairstyle and not see unbridled sophistication. We love this style and who would've thought it only requires a few easy steps. Who's ready for date night?
#9 Beehive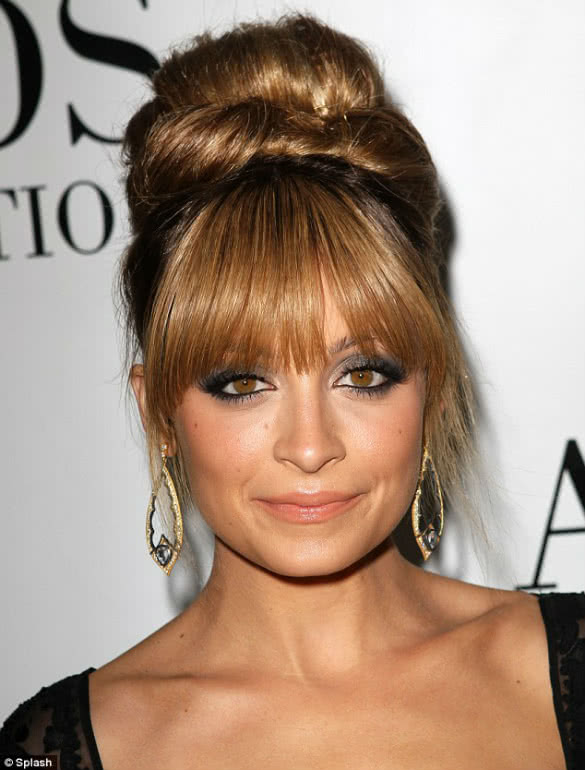 When you want some serious volume, turn to the '70s for your answer. The beehive has recently made a wicked comeback and hit the fashion world by storm. We saw top celebrities like Nicole Richie sporting beehives, and we couldn't wait to try. Who knew you could get so much intense volume in a matter of minutes?
#10 Detailed Side Ponytail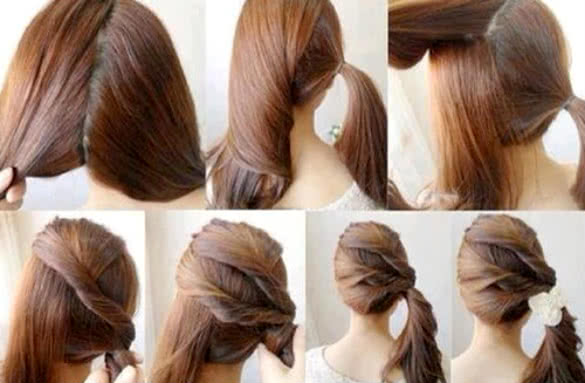 Side ponytails are great by themselves, but even better when there's a little detail. The detailed side ponytail is one of the easy updos we absolutely adore. With just a few simple twists of the hair, you can turn up your side ponytail from traditional to textured and fun. Totally rockin' hairstyle! Easy updos don't have to mean messy fashion faux pas. These 10 super easy updos will keep you current in style and looking your best.