Let's admit it. Everybody would like to have Kim Kardashian's beautiful, lustrous and wavy hair. Her luxuriously thick and shiny hair is probably considered one of the most beautiful hairstyles of Hollywood.
If your dream is to look like her, just read the tutorial below, and you will learn how to have hair like Kim Kardashian in a few simple and easy steps.
Step 1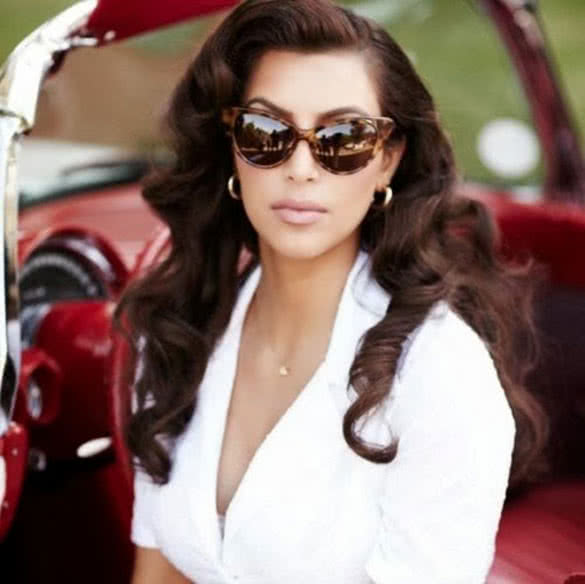 To get a hairstyle like Kim Kardashian, you will first need to get a hair trim and remove ¼ inch of hair. Cutting off split and dead ends will make your hair look healthier and shinier, as well as easier to control and style.
You may also want to consider dying your hair the same brownish-black nuance that Kim has. You can consult your hairstylist about the correct shade and the right hair-dye brand.
Step 2
When you wash your hair you should use volumizing shampoos and conditioners that do not contain any oils or silicones, as these ingredients will only weigh down your hair, instead of leaving it light, smooth and easy to style.
Step 3
Always apply a moisturizing leave-in product on your hair before blow-drying it. It will add more smoothness, shine and volume to your hair.
Step 4
When you finish washing and applying the leave-in product, you should bend your head towards the ground, and blow-dry your hair upside down at medium heat, using a large round brush. This will give your hair extra fullness, and add more volume to the roots.
Step 5
If your hair is not long enough, you may want to clip in a few extensions to add that extra body and length to your hair, and make it look exactly like Kim Kardashian's.
Step 6
The next step is to curl your hair, in order to create Kim's deep and loose waves.
First, apply some heat protectant all over your hair, from roots to tips, to protect your hair from getting burned and damaged by the curling iron.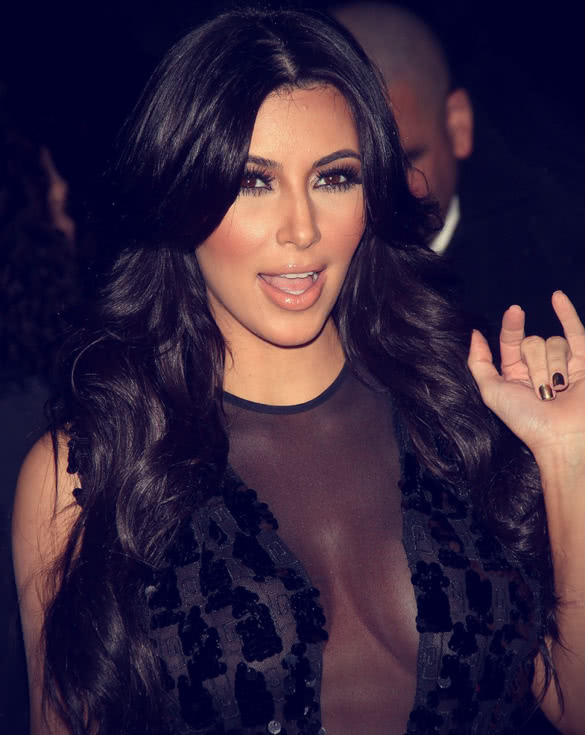 Step 7
Now, use a comb to divide your hair in two equal parts: from the center of your head towards the nape of your neck. Part each half into smaller sections, and twist and clip each section.
Step 8
Take a 2 inch curling iron and wrap your hair around the barrel, starting from the roots of your hair. Curl each section of your hair in the direction away from your face.
Step 9
Once you have finished curling up your hair, separate the curls with your fingers and brush your hair lightly to loosen the curls and create waves.
Step 10
If you have bangs, keep them side swept or parted in the middle.
Step 11
Use a small amount of shine serum to give your hair a glistening glow, and finish with a light mist of hairspray to keep your waves in place all day long.
That's all! If you follow the steps described above, you will certainly manage to style your hair just like Kim Kardashian does. Let us know and please share your experiences with us in the comment section below.
Cover photo: www.taringa.net