This summer have fun with your hairstyles and go for fresh up does and sweet braids. Here are some great hairdo inspirations from the most stylish celebrities!
Is there anything worse than having your hair all tangled up and sticking to your face in the Summer? Yes, we've all been there, in the not-so-sexy situation when we literally don't know what to do with our hair to keep it out of our face and it just becomes an ugly, messy ensemble that makes us feel even warmer than what we are.
Just as the hems of the skirts go up and the sleeves get shorter, hair should be styled in comfy and fresh up does or sweet and stylish braids. Summer is the season to have fun and therefore it is the perfect time to play around with hairstyles and cuts.
So, this summer, get some A-list hairstyle inspiration from the most stylish celebs!
The messy side braid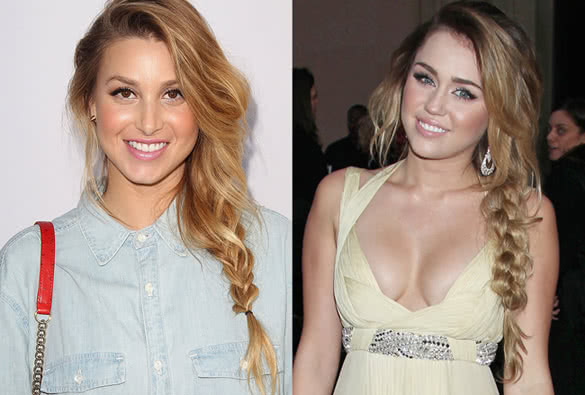 One of the most popular styles for Summer is the casual side braid. It is the perfect laid back look for this season and will make you look uber feminine.
The sweet Whitney Port and young Miley Cyrus have mastered this style perfectly and the messiness of their braid makes it look like they haven't put too much effort into it, making everything feel more natural and simple!
Nothing beats a classy up do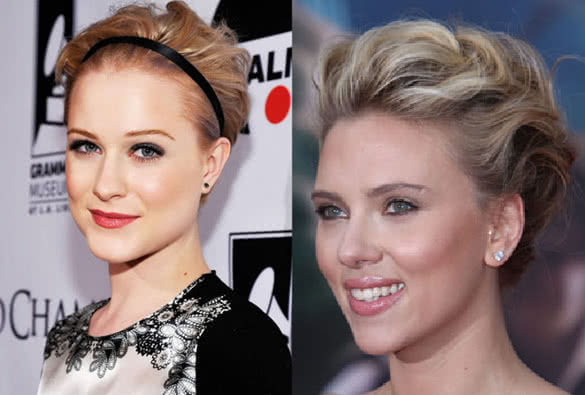 Having a bad hair day? No panic. A fancy up do will solve all your problems in no time and no one will be able to notice that your hair has gone wild. Go for a soft and feminine look like Scarlett's one by pinning your hair up and leaving it a bit messy.
And who said that if you have short hair this style does not work for you!? Do like Evan Rachel Wood and keep your hair away from your face with some pomade that washes out easily and doesn't get too sticky and fix it back with a cool elastic headband. Trendy and chic!
The bun and the topknot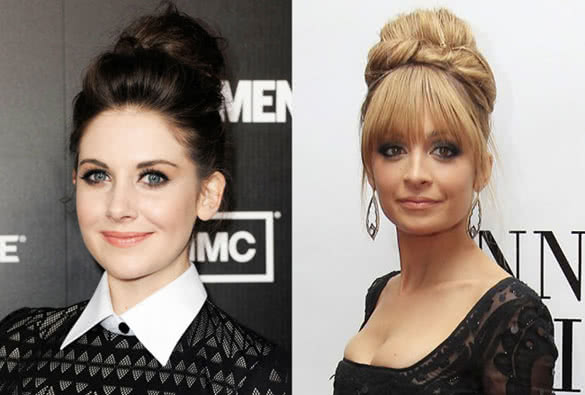 We all know about ballerina buns and topknots, but this Summer go for the volume! It will slim down your face and look fun and stylish at the same time.
Opt for a casual and messy bun for the day like Allison Brie or a super elegant topknot with an elaborate swirl of hair all around it for a more sophisticated evening look like Nicole Richie.
Ponytail it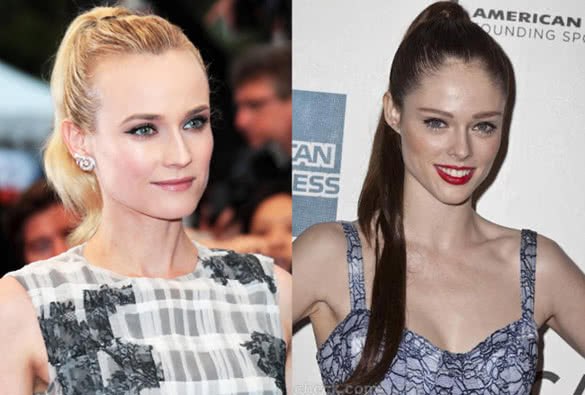 Ponytails and summer are two things that come together. An ever-green no-fuss look that instantly makes you look more polished and pulled together. This Summer go for a high ponytail like Diane Kruger and Coco Rocha.
You can just tie the hair band in your hair or do something slightly more elaborate by circling it with a strand of hair and making it look very elegant and glamorous. A pair of statement earrings are then a must to sparkle up the simple hairstyle.
Keep on braiding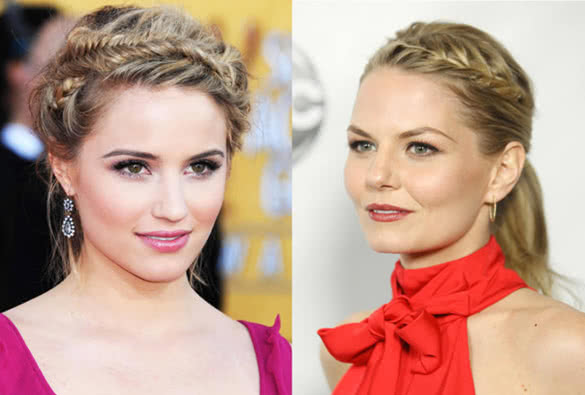 As I have mentioned, braids are the ultimate summer hairstyle, and a great way of keeping your hair out of your face is to braid them all into a fancy up do.
Do like Dianna Agron and pin them up for a practical and young look or, for a more classy style, just braid the bangs and tie them back in a ponytail like Jennifer Morrison did.
Get messy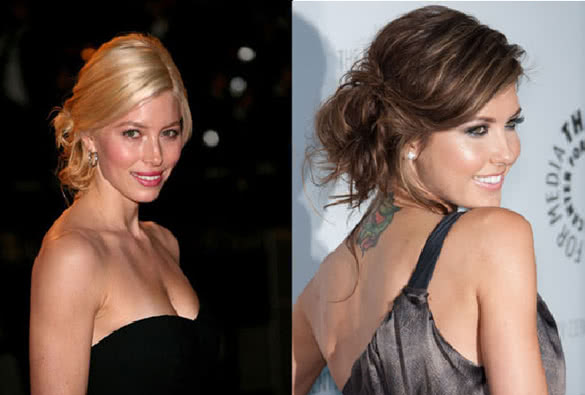 An effortless and classy look is a messy chignon like Jessica Biel or Audrina Partridge's ones. It is the easiest thing to do if you are very hot and especially if you have really long hair.
For a really simple one you just need pull your hair back into a low ponytail but, on the last loop with the hair band, only pull it out half way through so it forms a comfy chignon.
Just one side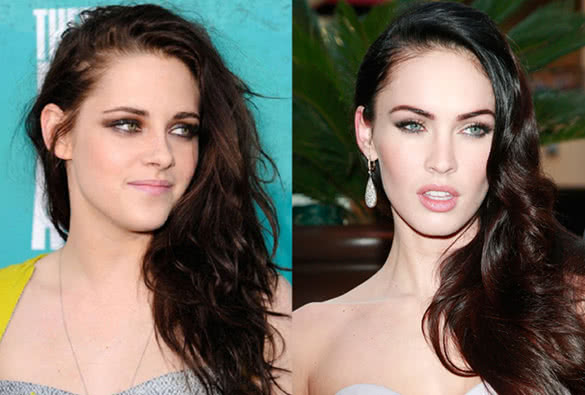 A great look for your summer evenings! Side part your hair quite low and keep them on one side of your neck, just over your shoulder, like Kristen Steward and Megan Fox do. Style your hair in soft waves to give it that extra touch of feminity.
Off with their bangs!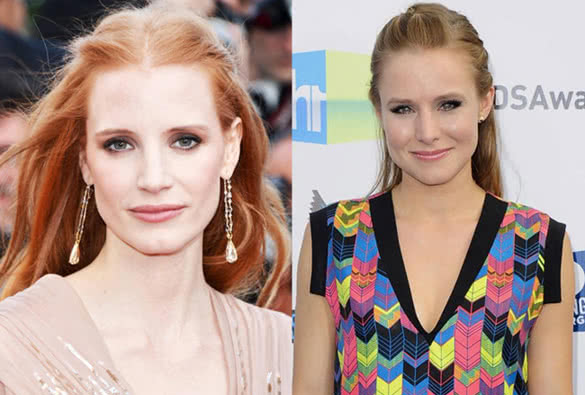 The most annoying things to have during the summer are bangs, as they will just stick to your forehead all the time or go into your eyes with the wind. They are quite tricky to style at any time but especially during the hot season, so the best way is to just get them out of the way.
You can either twist them and pin them on the sides in a romantic way like Jessica Chastain or simply pull them back in a simple fashion like Kristen Bell.
Beach girls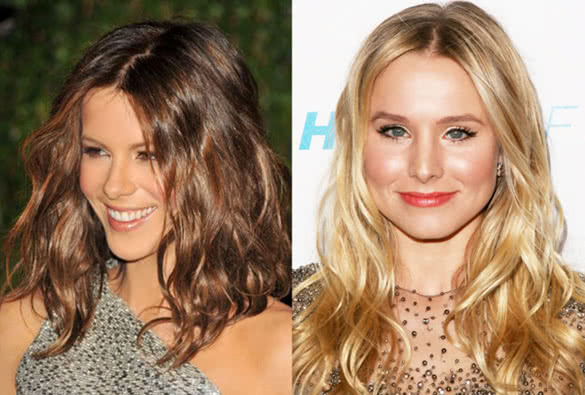 Everyone loves some beach waves and they are the epitome of a fresh summery look. Effortless and natural, they are great both for the day and the evening and all the celebs love them, from Kristen Bell to Kate Beckinsale.
If your natural hair tends to be quite fizzy or straight, apply some serum and curl the locks around your fingers to give it that polished touch.
The shorter, the better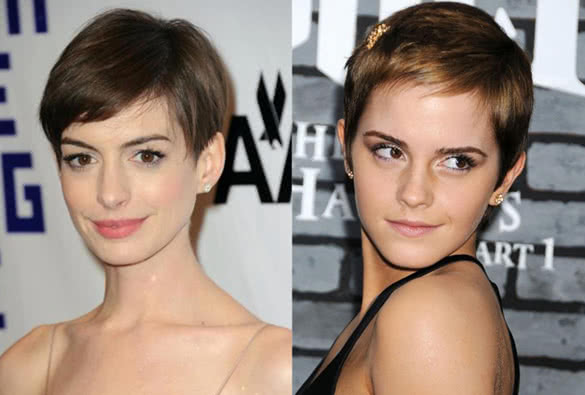 Size does count, especially when it comes to hair! If you are thinking about cutting your hair, summer is the best time to go short! Short hair are super easy to keep away from your face and will keep you fresh all season.
They are also effortless to style: just pass some styling gel into them or some pomade, but make sure it is not too sticky or it doesn't melt. You don't want to go to the seaside and have droplets of gel coming down from your forehead!
Cover photo: fanpop.com