Follow our easy tips so that people won't be able to take their eyes off of yours.
Your eyes are your most important feature. They get all of the attention when people look at you so it's important to make them shine!
Here they are:
1. Prime for Success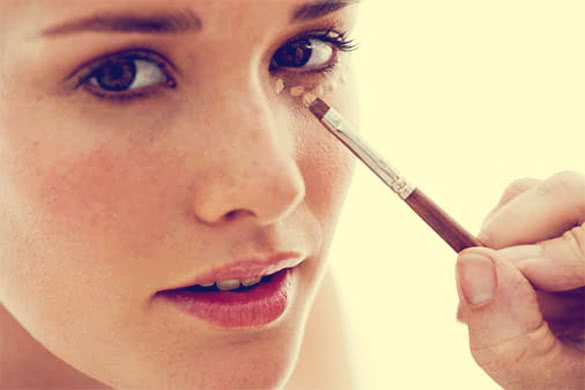 If you want your makeup to last all day, use a primer. It's a step that is often skipped but it is so important. Your eye lids are typically one of the first parts of your face to get oily and we all know what a mess that can create. To prevent raccoon eyes, take the extra step and you will be grateful that you did.
Your basic routine should consist of washing your face, applying eye cream, slathering on primer, then starting with your makeup. Make sure that you allow your eye cream to dry before you add your primer. After you add the primer, wait another minute or two until the primer is dry before you start applying shadow or liner.
Colored primers are a great choice to cover any darkness or redness around your eyes. You can just create a circle above and under your eyes. A good primer will eliminate dark circles under your eyes and give you a great palette to work with.
In a pinch, concealer also works to create a smooth palette. Apply three dots under your eyes and two on your lid. Gently pat the concealer until it's blended. Try to get into the habit of using your ring finger so you don't apply too much pressure. If you don't have concealer or primer, liquid foundation is definitely better than just applying makeup to your bare skin.
The one benefit of primer is that it will also smooth your skin so makeup doesn't settle into fine lines. When you just use concealer or foundation, you won't get this same effect. Primers might be a bit pricey but they will save you from having to reapply your makeup later.
2. Line Your Eyes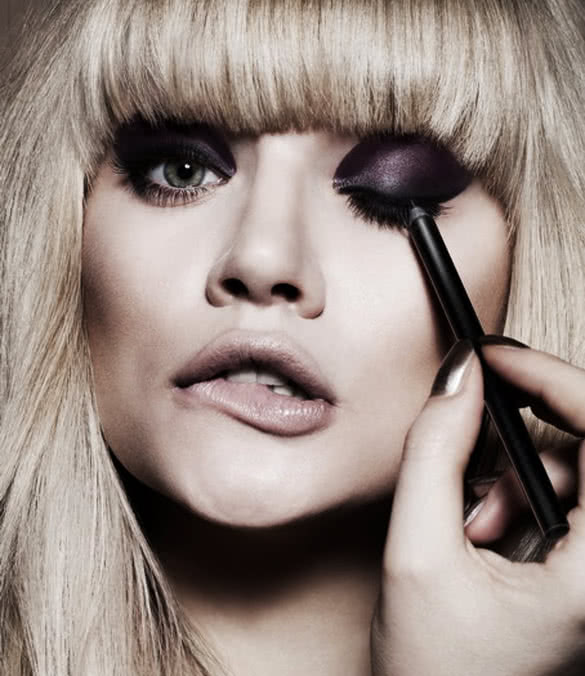 If you still haven't quite gotten the perfect eyeliner technique down, try using eye shadow. Get a pointed liner brush and wet it. The wet brush will turn your eye shadow into eyeliner. Shadow is much more forgiving that liner so you can easily blend away any mistakes.
Before you decide that you are hopeless with eyeliner, try all of the different varieties. Check out different types of pencils and liquids. They can really vary a lot by brand so do some research or get recommendations.
Liquid eyeliners brushes come in pens, sponge tips, and long brushes. Pens are typically the easiest to use. They are like markers so you don't have to worry about dealing with stray bristles.
Eyeliner pencils are a bit more forgiving than liquid eyeliner. Of course, you have to sharpen them often to get the same crisp look as liquid but it can be worth it if you don't have a steady hand. If you like to color in your waterline, these are the only type to use.
3. Creating Shadows
Eye shadow is one of the trickier products to use. You should typically use three different shades for maximum effect.
You will want to start with a lighter color. Apply this shade from the bottom of your eyebrow to the crease of your eye. Use the medium shade over your lid from the lash line to the crease. To create depth to your eye, use the darkest shade in your crease.
Blend well! You want the shades to subtly fade into each other so blending well is critical.
4. Work with Your Eye Shape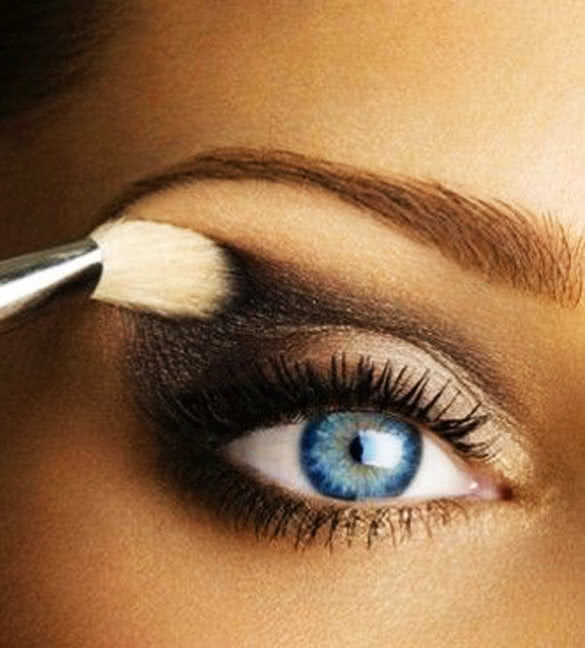 If you have almond shaped eyes, you can pull of pretty much any style. You will look great with smoky eyes or the standard three shade application.
If you have hooded lids, use brightening shadows. Use a matte shade on your lid then put a bright, reflexive color at the corners of your eyes.
If you have round eyes, stick with lighter shadows. If you like a darker look, focus the color in the middle of your lid then gently smudge it outward.
If you have Asian eyes, use a few shades of the same color. Use the darkest shade on your upper lash line, then add the medium shade to your lid, then use the lightest color from your crease to your brow.
If you have close set eyes, use a light color in the center then gradually make it darker as you reach the furthest edges of your eyes.
5. Work with Your Eye Color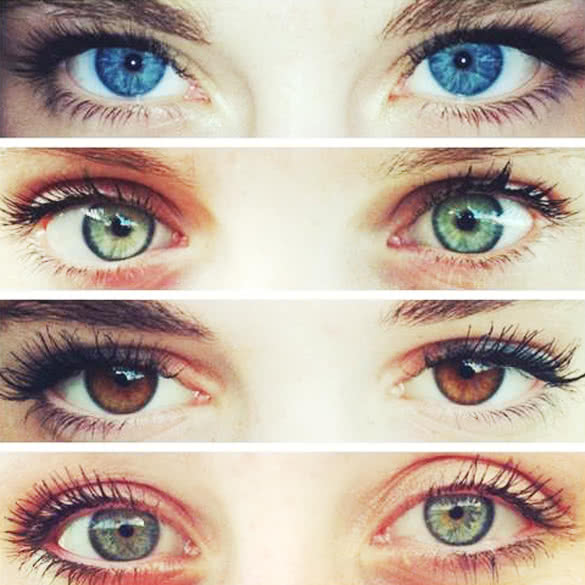 If you have brown eyes, you can pull off just about any shade. Make sure you pay attention to your skin tone though. If you have very light skin, you should stick to lighter shades. The darker you skin is, however, the more vibrant of a shade you can get away with.
If you have blue eyes, look for oranges, purples, vibrant blues, greys, and taupes. Be careful with light blue shades that can make you look washed out. Deep blues are great but steer clear of other shades.
If you have green eyes, try chocolate brown and shades of purple and pink. You can use a very light shade of green but bright greens will make your eyes compete for attention.
If you have hazel eyes, you can use almost any color. If your eyes have strong hints of blue or green, follow the tips for those eye colors. If your eyes have a lot of brown in them, use tips for brown eyes.
If you are feeling artistic, take a look at a color wheel. Find your eye color on the chart and look at the color that falls opposite of it. The hue that is opposite of your color will be the most complimentary.
Color wheels are great for all types of fashion and beauty inspiration so get familiar with them if you aren't already. If you are looking for some new color combinations for your wardrobe, you can use the same method. It's a great way to experiment with color blocking.
6. Shades to Be Careful With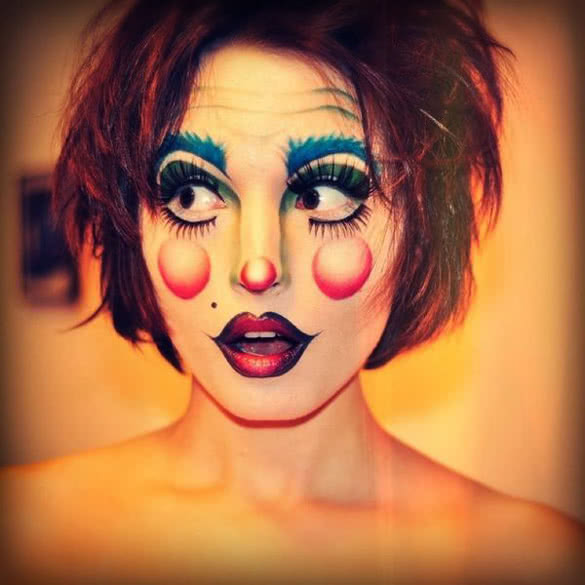 Shimmery shadows can look amazing but be forewarned that they will show off any flaws that you have. If you have wrinkles or heavy lids, it will accentuate them.
If this idea makes you a bit nervous, you don't have to give up on shimmer altogether! Try just accentuating your brow bone with some gold, silver, or bronze.
Dark, smoky eyes are another classic look but they can go horribly wrong. Fashion magazine often show off super dramatic looks but those styles rarely look good in person. For a more user-friendly smoky eye, just keep the dark shadow on your lid and right next to your lower lash line.
7. Mix It Up
There are so many different styles of eye makeup. There is no excuse to get stuck in a rut and do the same technique every day! Look online for inspiration. Any good makeup store will allow you to try on a huge array of cosmetics so plan a trip there.
You don't need to buy anything to take home some great inspiration. If you are on a budget, head over to a high-end makeup counter and collect ideas. Decide which styles you like then go find replicas at the drug store.
Cheap makeup is the perfect way to experiment. If you have never tried a certain color before, you probably don't want to make a major investment in it.
8. Style Variations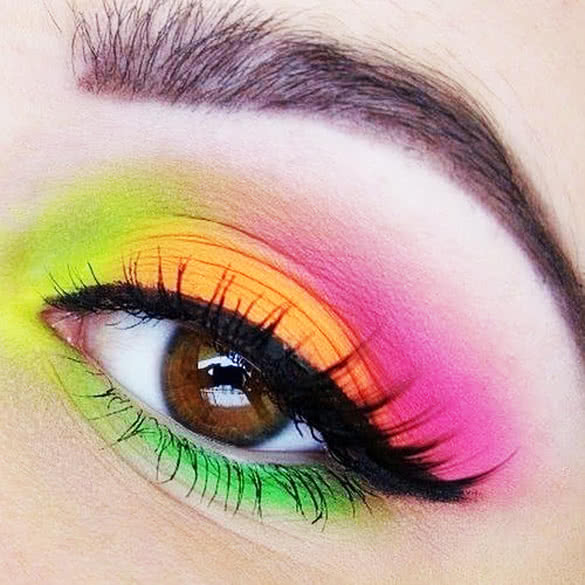 We all know about the smoky eye but there is much more to eye makeup than that! It's great to have more than just the two standard day and night looks. Eye makeup can really spice up a bland outfit or be the finishing touch on your favorite dress.
It is low-commitment and a super simple way to update your style. Try bold colored liner with simple clothes. Make feminine summer dresses edgier with dramatic cat eyes.
Try ombré eyes in a new shade. You have probably used this technique with browns and blacks but why not try something more vibrant? Use a bold shade next to your lash line then gradually fade the color until you reach the bottom of your brow. It might take some experimenting to get the right look but it is well worth it when you find it. Shade of emerald, purple, and blue can be really striking in this style.
If ombré eyes sound like a lot of work, try something simpler that has an equally show-stopping effect. Find a vibrant shade and sweep it across your lid. Bold reds have been popular the past few seasons are sure to bring attention to your eyes. Be sure to keep the rest of your makeup very simple. Think nude lips and barely-there blush.
Cat eyes have been popular for decades and for a good reason. It's such a flattering, simple look! Liquid eyeliner can take some practice but you can cheat with a pencil. If you want a really dramatic look, try some false lashes. Use high-quality lash strips or individual pieces for a more natural look.
Cover photo: www.make-up.de