How often do you find yourself standing in front of a closet packed full of clothes saying to yourself that you have nothing to wear? Are you sick and tired of feeling like you wear the same thing day after day?
The reality is that even if you have enough clothes to adequately dress a small army, you likely wear the same pants and shirts over and over again. Why? Because we're creatures of habit who find some comfort in wearing clothes that we've worn several times before.
That means that the one thing that drives us crazy most mornings is also the one thing that gives us peace and solace in life. So, how do you have the best of both worlds? How do you change up your outfits without giving up comfort?
The key is to have pieces in your closet that are multifunctional. They can be used in several different capacities so that you can wear them over and over again, but look like it's a new outfit each time. What are those pieces?
Black Blazer or Jacket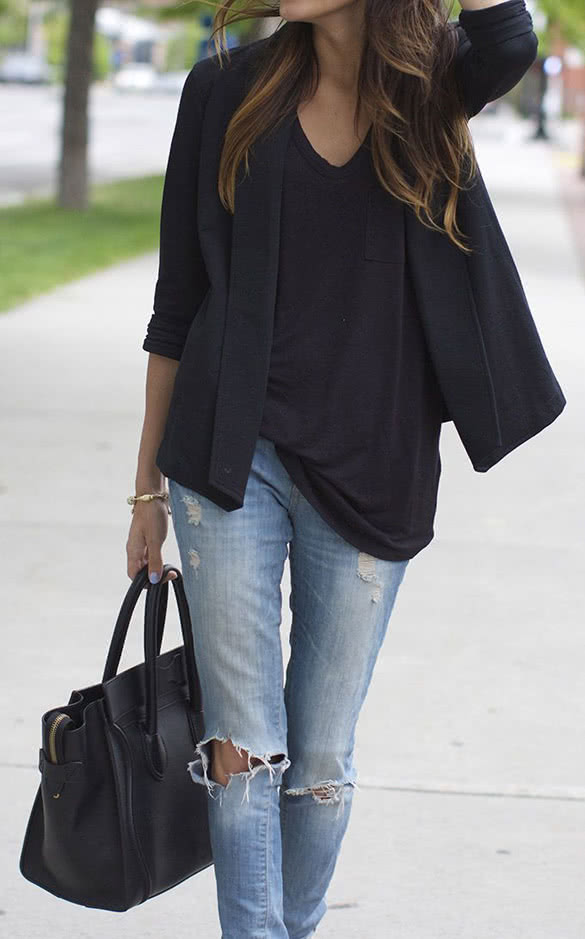 Whether you're going to an important business meeting or having a casual lunch with friends, a black blazer or jacket will add some flair to your outfit. If it's a business presentation and you want to dress to impress, pair it with a black skirt or dress pants and shoes with a slight heel. When you're after a more casual look, wear it with a white or colored t-shirt, pair of jeans and some flats.
White Button-up Collared Shirt
No woman should ever go without this one simple piece of clothing. Wear it to the office with dress pants or a skirt for a professional look, or unbutton the top one or two buttons and throw it on with your favorite jeans for a less formal event. You can even throw that black blazer or jacket over it and layer for a great look that will also keep you warm.
Multicolored T-shirts
You should always have a t-shirt that is black, one that is white and one or two others in colors that complement your skin tone or bring out the color of your eyes. Mix and match them with your blazer for outfits that will look completely different or put one on under that button-up shirt for a casual, outdoorsy kind of look.
Black Skirt or Dress Pants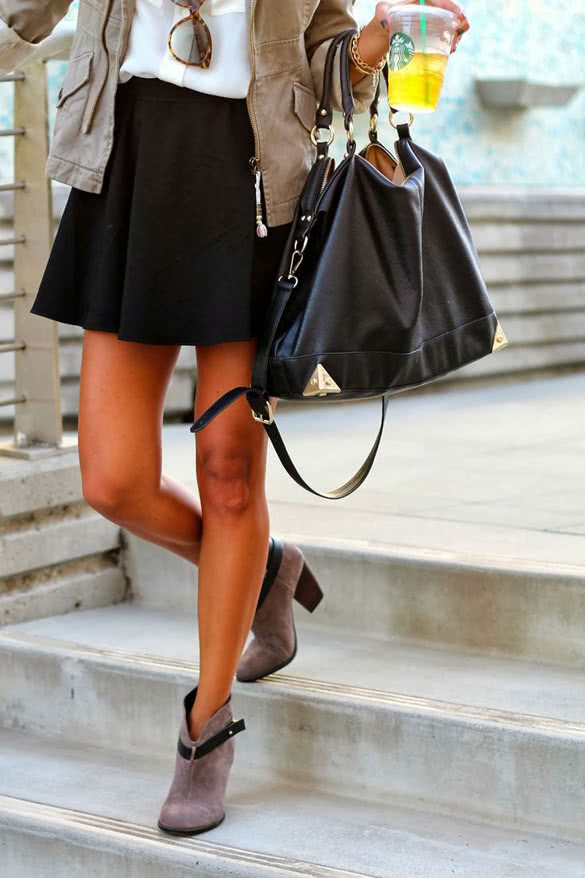 The most obvious benefit of black pants and skirts? They're slimming. Even if you have the perfect figure, if you're female then you probably wish it was more perfect.
The second best benefit of black pants or a black skirt are that they work with most any color shirt as black goes with pretty much anything. You may want to stay away from dark blues, though, as they don't really stand out against this already dark color.
A Pair of Jeans that Fit Perfectly
Isn't it great when you have a pair of jeans that accentuate your assets and hide your liabilities? Yes, jeans can be expensive. However, you don't have to stock your closet with them, just buy at least one pair that makes you feel like the woman you long to be.
If you have a smaller waist, you may want to go with low-rise or mid-rise cuts to show off your midsection. However, if aren't as thin as you would like to be, you could go with mid-rise or regular cut so that you don't end up with muffin top.
Also, pay attention to the back pockets as their placement can either lift or drop your bottom. If you're talented enough with your smart phone, try on your jeans in a dressing room and stand with your backside to a mirror. Snap a picture over your head or off to the side so you can see for yourself whether they're what you're looking for.
Black Dress
Black dresses are great for most any occasion. Wear them to weddings, funerals or parties of any sort for a sleek, sensual and classy look. Choose one that, like your favorite jeans, accentuates the areas you love and downplays the areas that you're not so happy with.
If you want to change up the look of the dress, throw a sweater, scarf or possibly even your black blazer over it. No one will even notice that it's the same dress you wore to the last event if you add to or take away a signature part of the look.
Black Shoes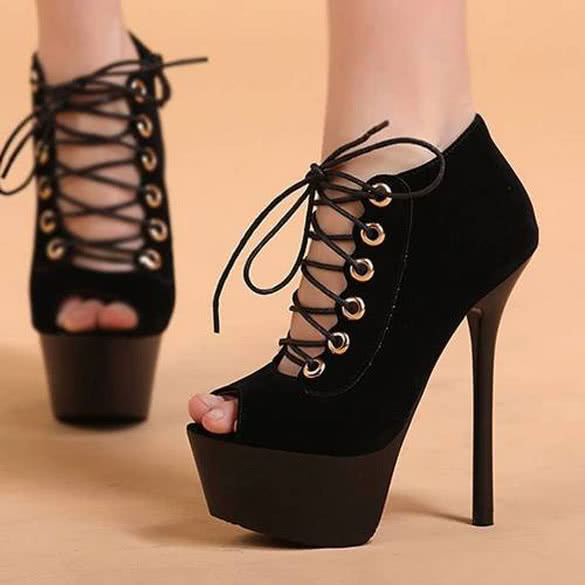 Yes, black seems to be the signature color here, so you have to have shoes that go with your clothes, right? While some stylists recommend flats and others recommend heels, the key is finding a style that is comfortable yet kind of sassy.
You'll want to choose a pair that will work well with most everything in your wardrobe. So, when you try them on, keep in mind the clothes you intend to wear them with.
Multicolored Scarf
Scarves can add pizazz and flair to most any outfit. Whether you pair them with a t-shirt, button-up shirt or your cute black dress, they have a way of changing the look completely.
With this in mind, it may be best to pick up a couple scarves and keep them on hand. Most any color will go well with your blacks and whites, but you may also want to grab one or two that will complement your colored t-shirts too.
Chunky Jewelry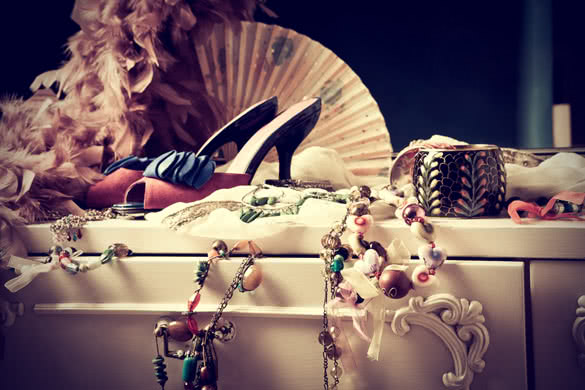 Not only can a scarf play up an outfit and really change its look, so can chunky jewelry. In fact, you can take a seemingly drab t-shirt and jeans, add the right bling and you suddenly look like you belong in Hollywood.
You'll want to have different styles necklaces, bracelets and earrings on hand to match your different moods. Maybe you want some necklaces that sit high up on your neck when you're feeling wild and daring and others that hang to your belt line when you're a little more subdued and subtle.
Keep the same variety when it comes to your bracelets and earrings. The key is to have a wide selection so you can mix and match them to say what you want to say on that particular day.
Signature Handbag
To complete any look, you'll need a handbag that looks like it was designed for you and you only. Select one that matches your personality and goes with your style. One that screams your name the minute you see it.
Size is probably the most important factor (yes, size does matter). Go too small and it could look out of place. Go to big and it may overpower you. Select one that is somewhere in between.
When you have these ten simple items, you'll actually be multiplying your clothing options without stuffing your closet. Pair the different pieces together for completely different looks all the while using the same, comfortable clothes and accessories you know and love.
Cover photo: https://www.tumblr.com/