Looking for a summer romance? Here's something that may help you find it – 3 bikini styles men are absolutely crazy about!
This summer's all about looking hot and feeling amazing, and what can make you feel more amazing at the beach, than knowing that you've got all eyes on you?
The beach is going to be full of wonderful women, but here's something that might help you stand out in the mass – a selection of three bikini styles that make men go crazy.
1. The Basic Bikini
This bikini style has just enough fabric to cover what it should, but it is still very revealing, and shows considerable amounts of skin. The basic two-piece bikini is super hot, but not vulgar, and this is what guys like about it. You can never go wrong with this bikini style.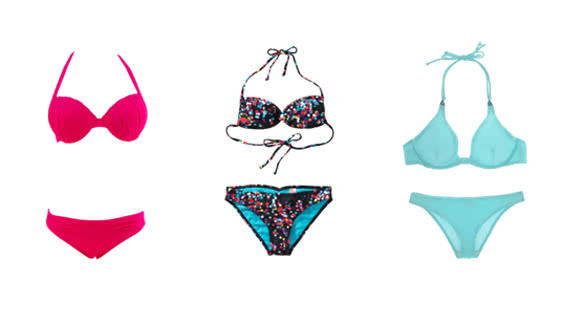 Fuchsia Push Up Halter Top Bikini Bottom (myhotshoes.com)
Roxy Bikini (conleys.de)
VERDISSIMA Azzure Underwired Bikini (pret-a-beaute.com)
2. The String Bikini
It's not hard to guess why guys love this bikini style – because it leaves so little to the imagination. This definitely is a hot bikini style – it doesn't really cover much, so be careful – you don't want to flash the guy you like, before you even meet him!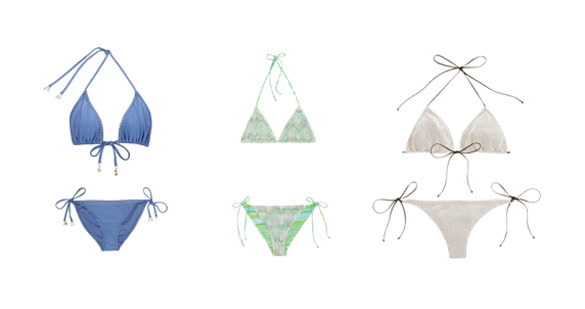 Reiss Layla Leaf Trim Bikini (reissonline.com)
Missoni Mare Endine Reversible String Bikini (mytheresa.com)
Madewell Undrest Conzumel Brazilian String Bikini (madewell.com)
3. The Bandeau Top
This is a style guys definitely approve of. It's really cute and it leaves you without the awful lines on your shoulders. This is a really comfy style, and looks gorgeous with a statement beach necklace, so you won't regret choosing it. Just be careful – make sure you choose a size that suits you perfectly, since the top has no straps to keep it in place.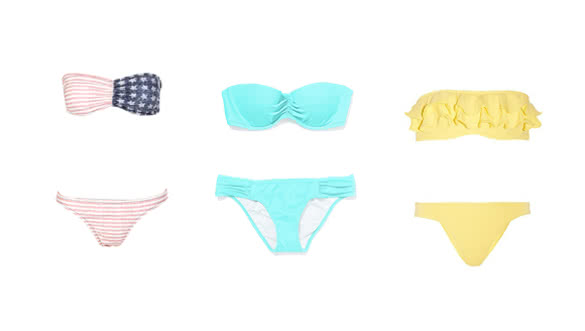 Soul Cal Deluxe Flag Bandeau Bikini (republic.co.uk)
Victoria's Secret The Madi Push-Up Bandeau Top (victoriassecret.com)
Melissa Odabash Trinidad Bandeau Bikini
Have you chosen your bikini for the summer? What is your favorite bikini style and why? Share it in the comments below!
Cover photo: girlsbiki.blogspot.com