Looking for cool and trendy ways to style up your wardrobe? Lace up heels are all you need to make every outfit scream with trendiness.
For the past few years fashion bloggers have taken the world by storm. Whatever outfit they wear, within a minute it becomes trending item that everybody wants to have  in their wardrobe. From shoes and hats to jewelry and jackets, each season brings us hundreds of fashion blogger's "it" items.
Usually one of those items becomes statement piece which you can see all over the internet and usually that item is super expensive designer piece that not many of us can afford. Aquazzura heels, Celine bags, Chloe sunglasses, the list is endless.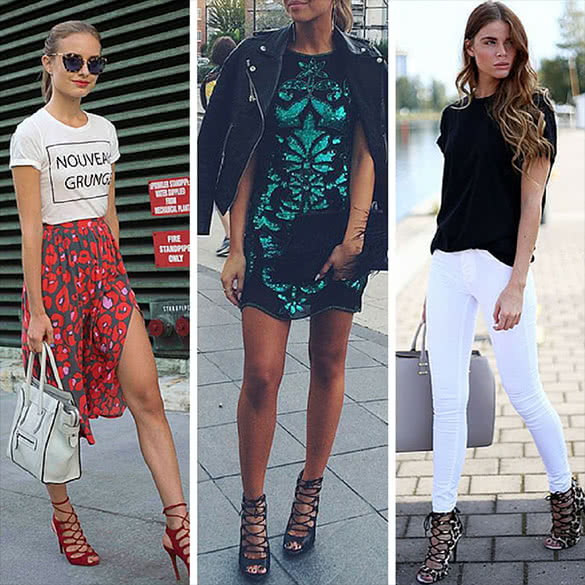 Luckily, in high street shops you can always find shoes, bags and clothes inspired by designer pieces which can be seen on Instagram or other social media and which are much less expensive.
One of those items that have been a complete craze online are lace up heels in all the colors you could imagine. You can find them in the form of sandals or booties but they always have tons of cut outs and laces that ornament the foot in the most beautiful way.
ZARA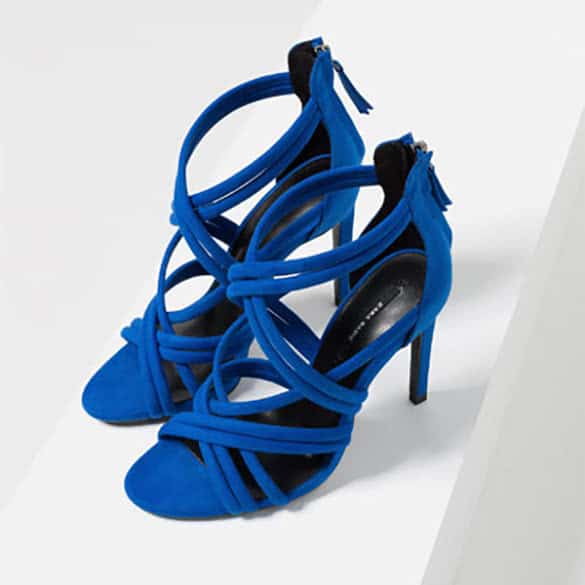 For the past few seasons, Zara has had really vast selection of lace up heels and some of them really became "it" pieces of the season. If you are true trendsetter, you must have at least one pair of their shoes in your closet.
The one thing which is great about those shoes is that they are so striking. You can wear just a simple black dress with them and immediately look stylish and chic. They will give you that special touch which will make your whole outfit scream fashion.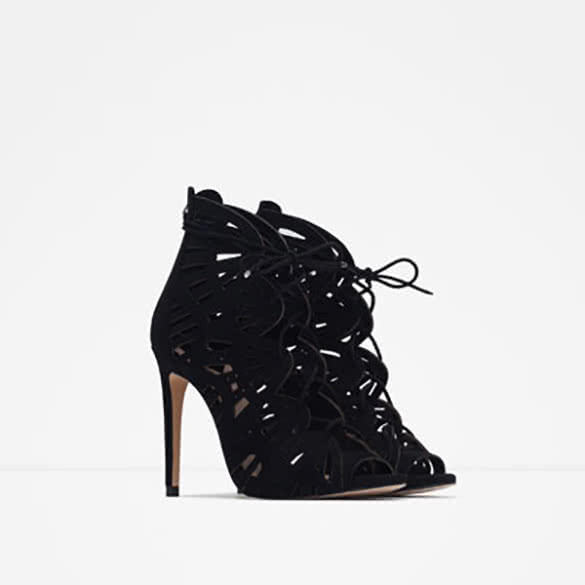 For spring 2016. Zara released some very sexy styles in various colors, but the black ones are the sexiest and the most elegant ones. Pair them with sexy red nail polish and little black dress-we guarantee you that all eyes will be on you.
You can also accentuate the outfit with them if you wear all white outfit, for example a sexy white shorts and white blazer. Pick your favorite black bag and you are good to go and conquer the world.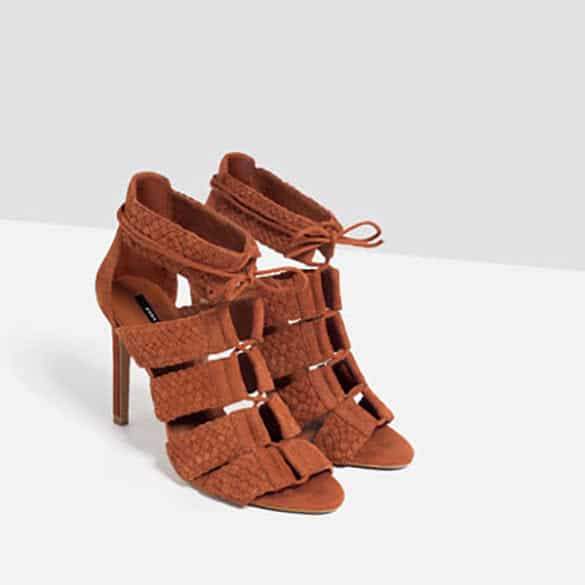 Lace up heels in nude and earthy tones are total craze of the season. You can opt for that Coachella style and pair them with some fringed bag, denim shorts and simple white shirt. Also, if you want to look a little bit more polished, try them out with red or white dresses or even jumpsuits.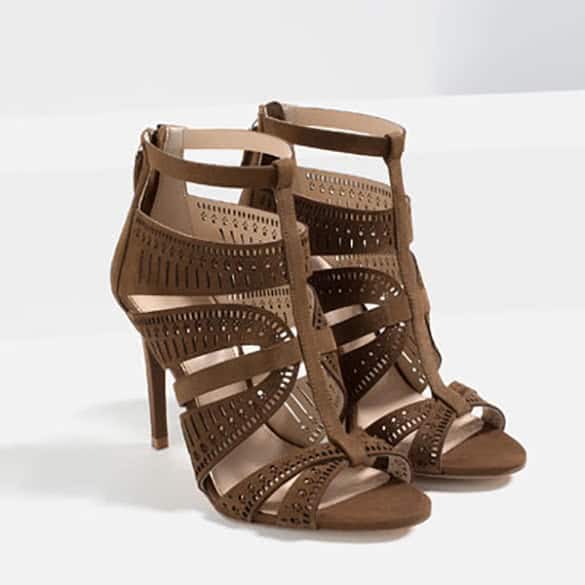 One more of the ways to style them up is to wear them with a light coat and jeans. Nude nail polish goes perfectly with heels in powdery and earthy tones, especially if you combine them with trendy flowy beige coat and simple white shirt.
ASOS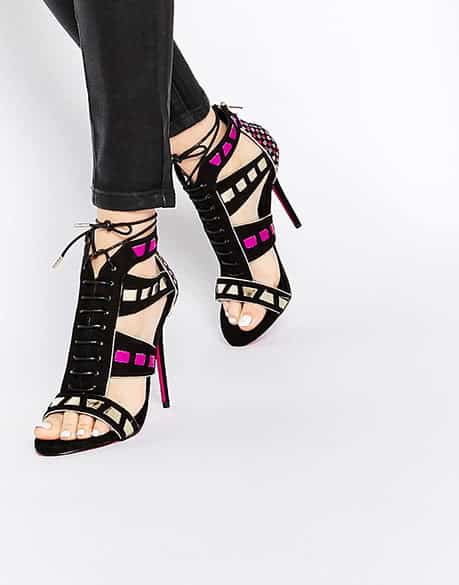 These heels will totally make you feel like Carrie Bradshaw who is known for her love for eclectic shoes and interesting wardrobe pieces. If your lace up heels have various colors on them, pick one of the colors for your entire outfit and you'll be in the center of attention.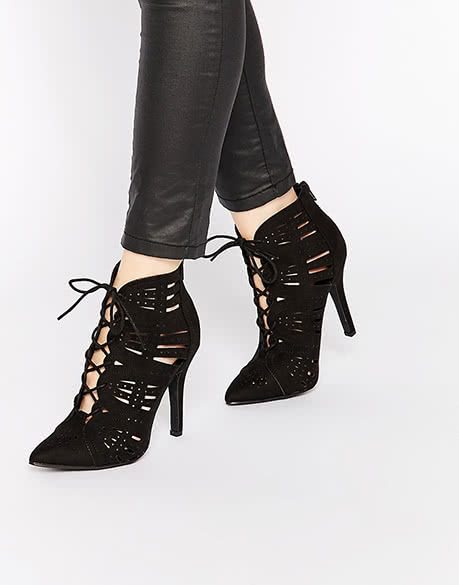 Classic black heels can be more fun if they have pointy tip and look like ankle boots. For edgy look, wear them with leather pants and cool military jacket which is completely in style this season.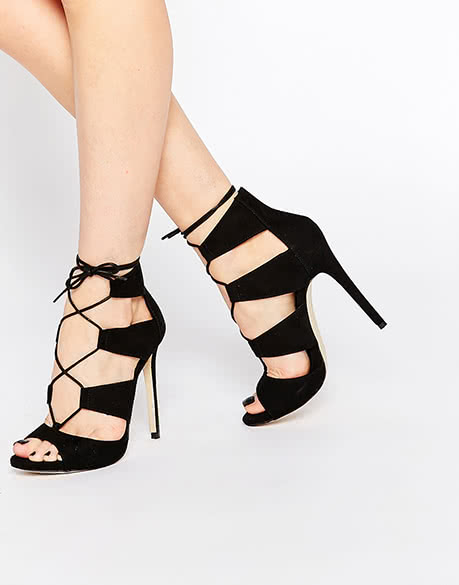 On Youtube you can also find inspiration for the way to style lace up shoes. Look how MsNerdychica combined them in her outfits.
MISSGUIDED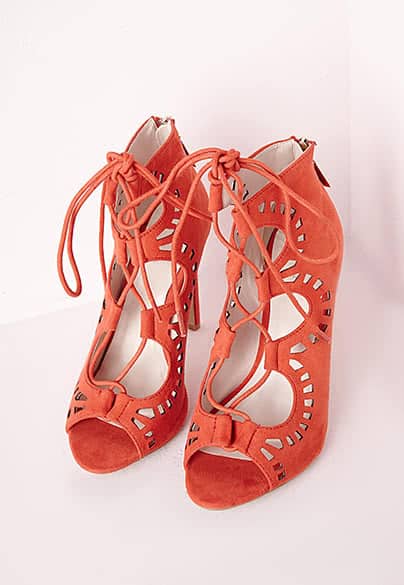 Beautiful coral tones are ideal for spring or summer because they match perfectly with a little bit of tan, some flowy dress and a clutch. These shoes are like a jewelry for feet so they are basically only thing you need to achieve that stylish look.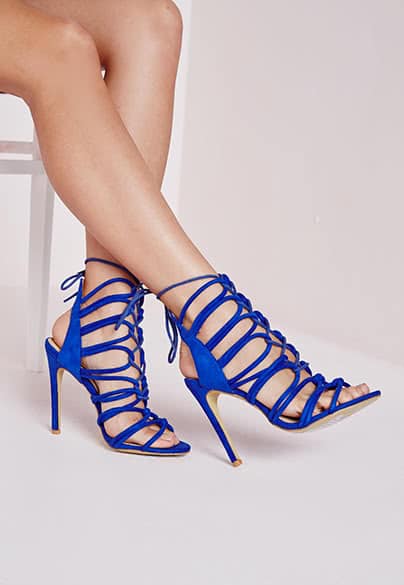 You can never go wrong with blue lace up heels which have been a global trend last summer. If you are bored with your wardrobe, these heels will give you so many outfit inspirations to revamp the stuff you already have in your closet.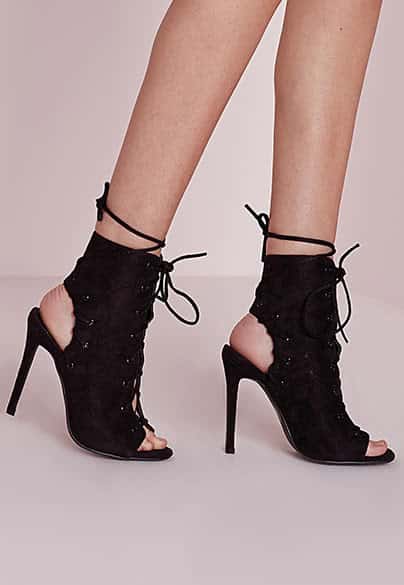 Except from the fashion bloggers, these shoe style became famous thanks to Olivia Palermo who rocked beautiful Aquazzura heels whatever event she went to. Kylie Jenner also mentioned that she adores Aquazzura heels and that she owns hundreds of pairs.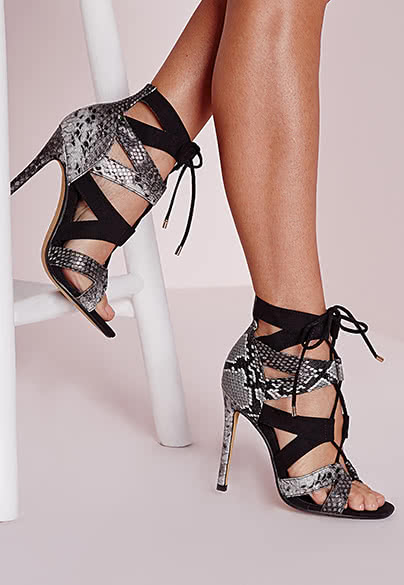 Take a peek into Shirley B. Eniang's shoe collection for extra inspiration and ideas. This beautiful girl really has an amazing style and her lace up heels are to die for.
 NASTYGAL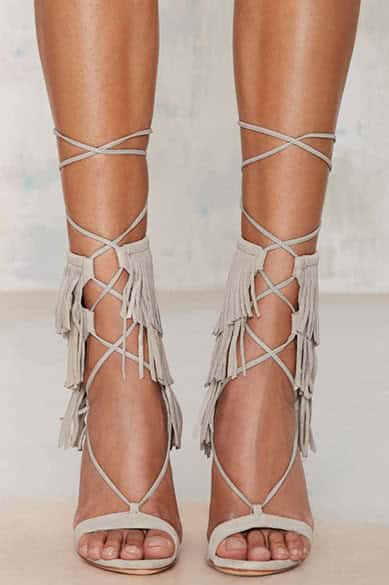 Who says that shoes can't be fun? In some cases, lace up shoes can come even up to your knees depending on the imagination of the designer. These can visually make your legs look longer so why not try to accentuate that part of your body while looking completely trendy and chic.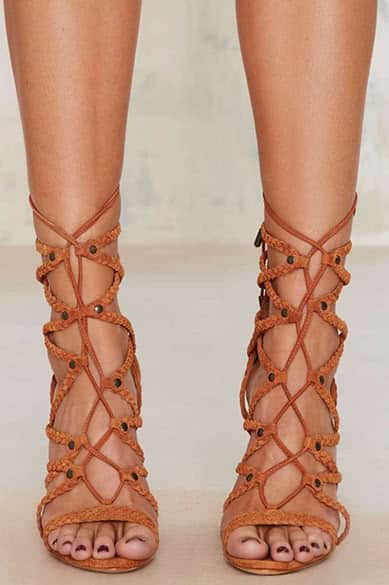 Lace up heels are a perfect wardrobe staple for all seasons and you will never go wrong whichever style you choose. They have the ability to revamp every outfit and give you that fashion blogger stylish look with almost no effort at all.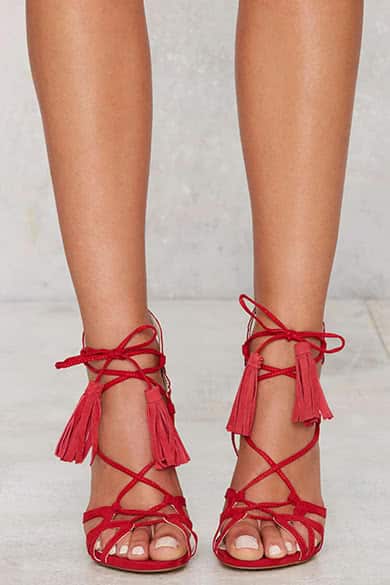 Many online stores have hundreds of options and styles, so definitely  you will be able to find the perfect pair that matches your wardrobe. Also, these websites very often have sale or give discount prices so make sure to catch your pair on time. It will pay you off big time.
Do you like this style of shoes? Do you own a pair of lace up heels? Tell us in the comments down bellow.