Kitten heels, wedges, pumps, stilettos, and peep-toes all have their own unique appeal. Find out what each of these shoes has to offer and why you should own at least one pair of each for versatility and style.
What woman doesn't love a good heel? I know I am always looking for a reason or an event to buy a pair, leaving my closing screaming for air. From kitten heels to wedges, pumps, stilettos, and peep-toes, we all have our personal favorites. Yet, there is something positive about each of these types of heels that make them all worth having.
#1 Kitten Heel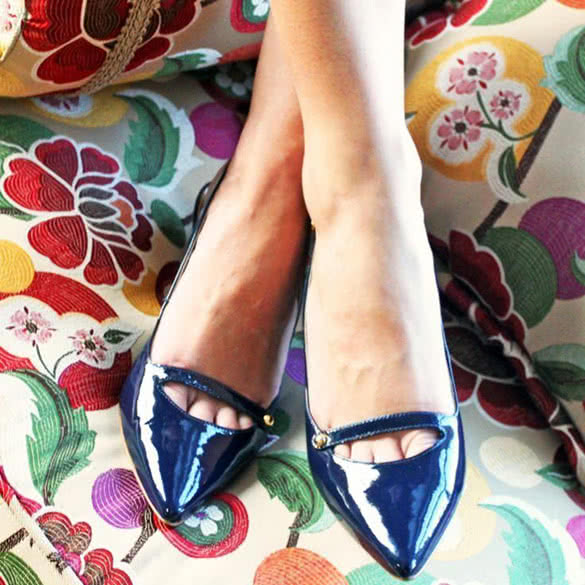 The kitten heel is the perfect heel for the woman who wants a simple step up from a flat. A kitten heel, which only ranges in height between 1.5 to 2 inches, offers the femininity many women look for when wearing heels while also giving you the comfort that comes with the lower heel height and less extreme arch.
As a self-acknowledged short person, this isn't my shoe of choice, but this heel tends to work very well for taller women who are conscious about a higher heel accentuating their height. They still get something more dressy and dainty than a flat without towering over friends and family.
However, all women can benefit from a kitten heel. Some outfits require a touch more than a flat, but not so much that you look like you're going to a party or the club. Pairing a sundress with a kitten heel is the perfect way to turn your outfit from simply casual to fun and flirty instantly.
#2 Wedge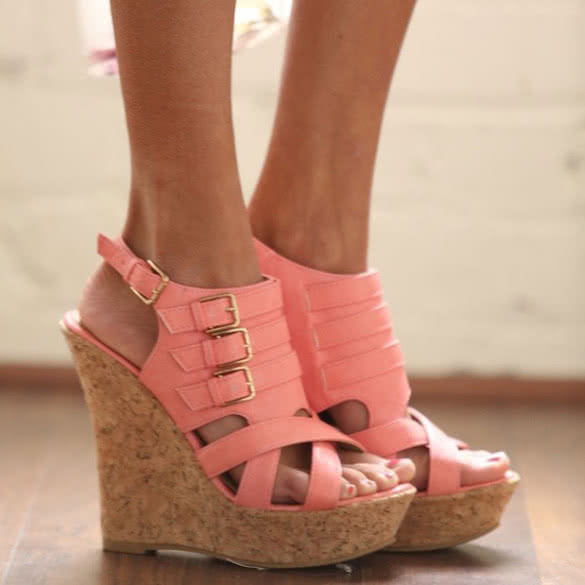 The wedge makes a great summer shoe, but can certainly work for other seasons too. It is called a wedge because, you guessed it, the heel is in fact shaped like a wedge. This makes this type of heel a lot more functional for women who are looking for style and comfort.
The wedge distributes the body's weight much more evenly and doesn't involve the arches that a stiletto or pump might. What does this mean? A heel that hardly feels like one.
Wedges come in a variety of heights, so it isn't hard to find one that fits your taste. And these days the styles wedges are available in are seemingly endless. There are wedges that look like sneakers, wedges with patterns, wedges with textures, and even dressy and casual wedges to dress up or dress down your look.
#3 Pump
The pump is one of the more classic styles of heel that exists. A pump is defined by a closed back and a low-cut front that hits close to the toes. In its basic form, a pump contains no straps, laces, buckles, or ties. However, modern takes on the pump offer a similar silhouette with an added ankle strap or a t-strap for design purposes. Pumps are normally known for their closed-toe look (round, pointy, almond, or square).
Available in varying heights, a pump is a look of class and elegance. Neutral tones allow you to pair them up with virtually everything you own. However, choosing to be a bit more daring and explore pumps with patterns gives you the unique opportunity to use your shoes as a means of expressing your individuality.
#4 Stiletto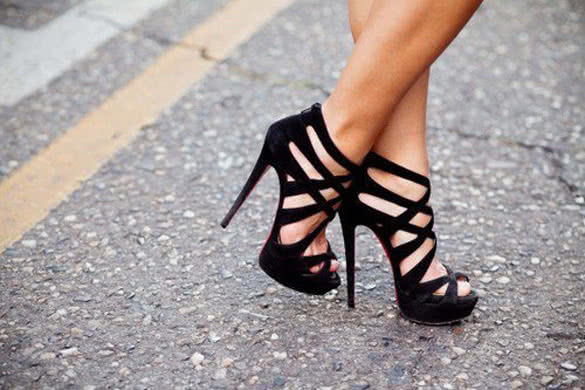 Talk about sex appeal. This shoe, my absolute favorite, is the ooh la la of all heels. The stiletto is defined by a long, thin, and high heel that is generally somewhere between 3 to 5 inches though it can go as high as 10 inches. Crazy, right?
The stiletto offers benefits by creating the allusion of a longer leg and smaller foot. Plus, the steep arch in the heel alters your posture while drawing attention to the bust and buns area – for those of us who are proud of those parts of our bodies.
Of course, it should be mentioned that despite the sexy look and the body flattering allusions, the stiletto isn't necessarily the healthiest choice for your foot. The thin heel causes the weight of the body to be placed primarily on the balls of the feet. Also, the high arches can cause some problems and discomfort for those who wear them.
So, while stunning, give your foot a break every now and then so you don't do any serious damage in the long run.
#5 Peep-Toe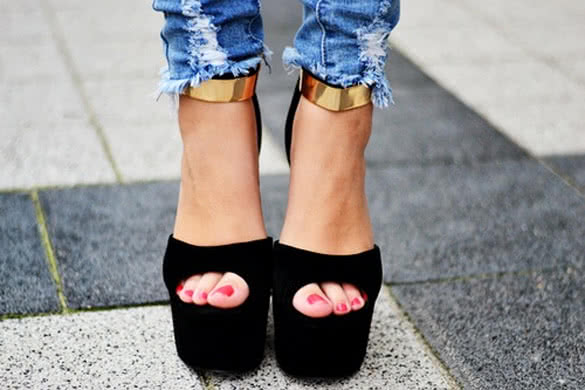 Peak-A-Boo, I see you! Yes, the peep-toe is designed to let you show off those cute freshly manicured toes that you just got done. The peep toe heel combines the chic look of a heel with the fun element of a few exposed toes.
The heel itself can be a kitten heel, wedge, pump, or even a stiletto. Thus, there is a lot of versatility when it comes to the style of peep-toe heel you choose.
Different outfits call for different shoes. Don't let yourself get caught without the heels you need to set your outfit off right.