Suns out, buns out! Before you head to the shore, check out these tips and tricks to make sure your beach trips are smooth sailing.
Planning a beach trip can sometimes be a bit hectic. After you're positive the weather will be fine, you're stuck remembering all the essentials: money, keys, sunscreen, and towels.
Even after you've managed to remember all those items, you run into the problem of hiding your essentials, making sure your phone doesn't get wet, and treating your sunburn.
We've all had to deal with the downside to beach trips, but here are some tips and tricks to help keep your trip going smoothly.
Keep Your Money in an Empty Chapstick Container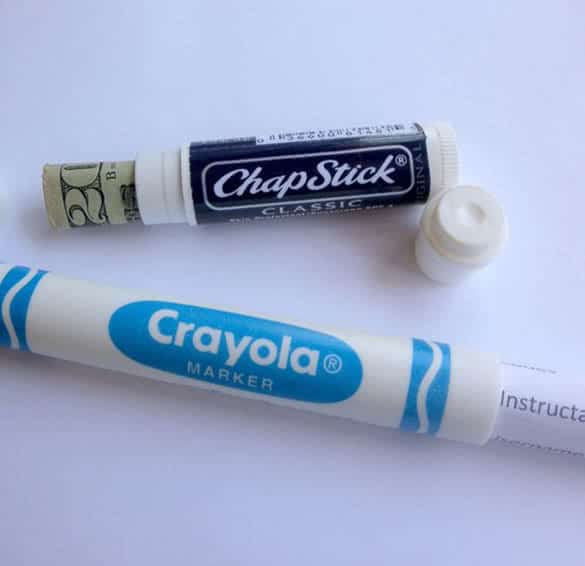 When you're headed to the beach, you might feel like you have to hide your belongings, one of the most important being your money.
In order to keep any sneaky beach goers at bay, grab a Chapstick tube. If you have a stick that's almost done, clean it out before rolling a few bills into the tube. Even though the container is small, it will be able to hold enough bills as you'll need for the day.
Put Your Phone in Plastic Sandwich Bag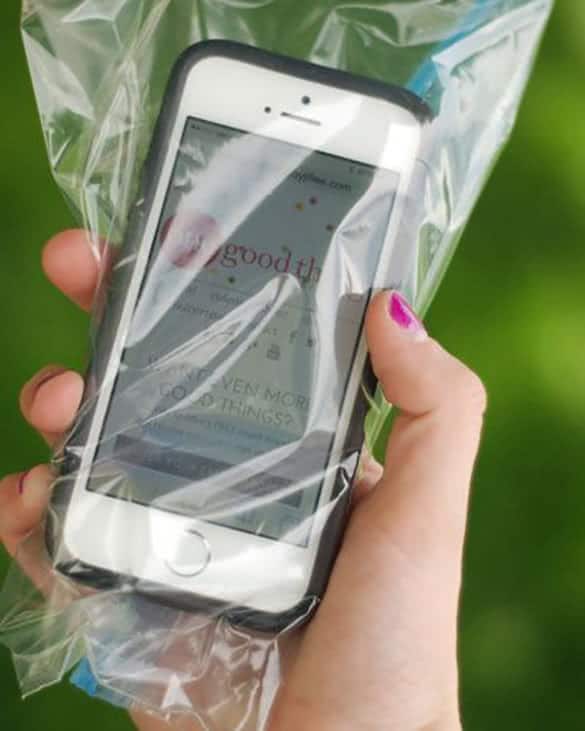 Whether you're #teamiPhone or #teamandroid, water damage can be one of the worse things to happen to your phone. It can ruin the screen, mess up the camera, or even damage your speakers. So what do you do when you still want to use your phone by the beach?
Placing your phone in a sandwich bag will help keep it away from any water. Since sandwich bags are clear and thin, you'll still be able to see the screen while also having the ability to access the touch screen.
Say Goodbye to Sandy Cheeks with Baby Powder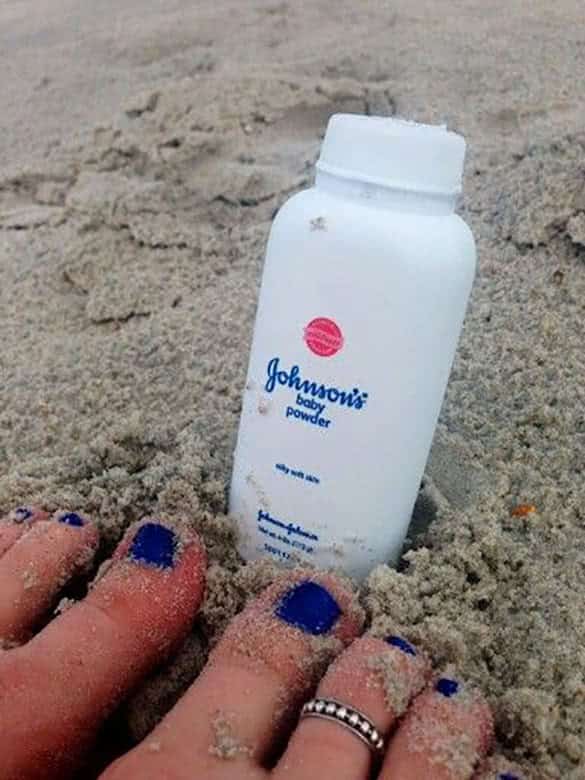 We've all had those days where we leave the beach and even after washing off, we find sand grains on our body hours later.
We're saying goodbye to sandy cheeks and saying hello to baby powder. If you hate the amount of time it takes to brush off the sand, rubbing baby powder along your sandy skin will help remove it in the blink of an eye.
Use a Fitted Bed Sheet as Your Blanket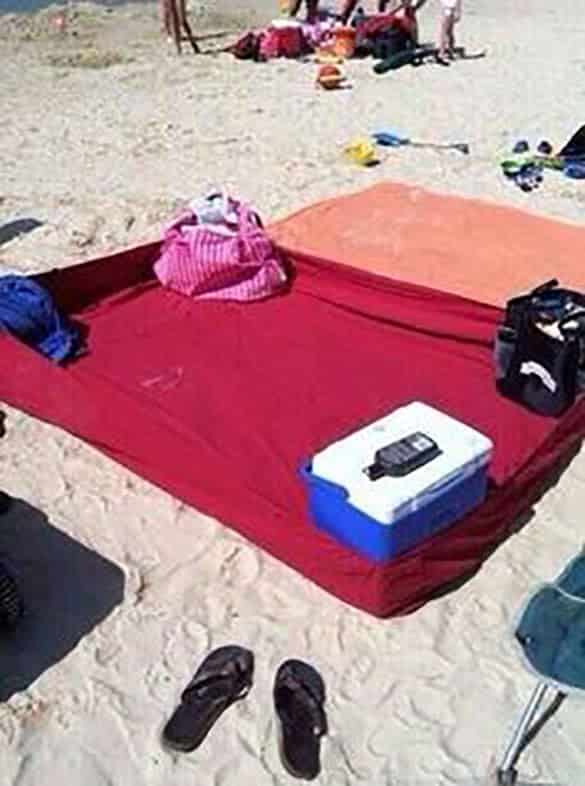 Heading to the beach with a group means finding the biggest towel or grabbing a bed sheet to fit the whole crew. While that doesn't seem like too big of a problem, the actual issue happens when the wind takes it upon itself to blow your blanket up or blow the sand right on top of it.
You can fix this problem by switching the regular bed sheet with a fitted one. By placing four items in the corners, you will create a pseudo-fence that will keep the sand from flying into your little nook.
Cooling Your Aloe Vera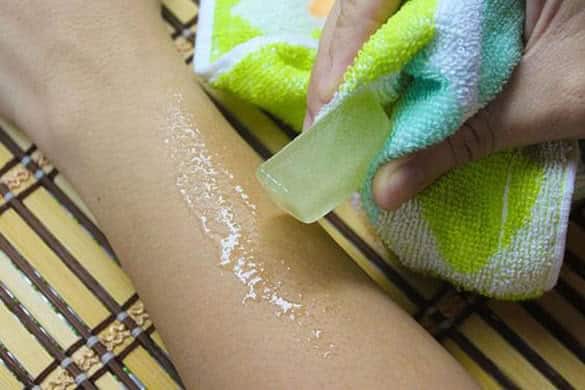 If you spend your days baking in the sun, there will come a point in time where the sunscreen will give out and your skin will start to burn. Having sunburn is extremely painful, but there are quick ways to give yourself a bit of relief.
Aloe Vera is great for sunburns, but it's even better when it's cold. Throw your Aloe Vera lotion into the fridge or use the gel to create ice cubes. Rubbing this on your sunburn will help decrease the redness and inflammation and relieve you of the pain more quickly.
Finding Out Which Sunscreen is Right For You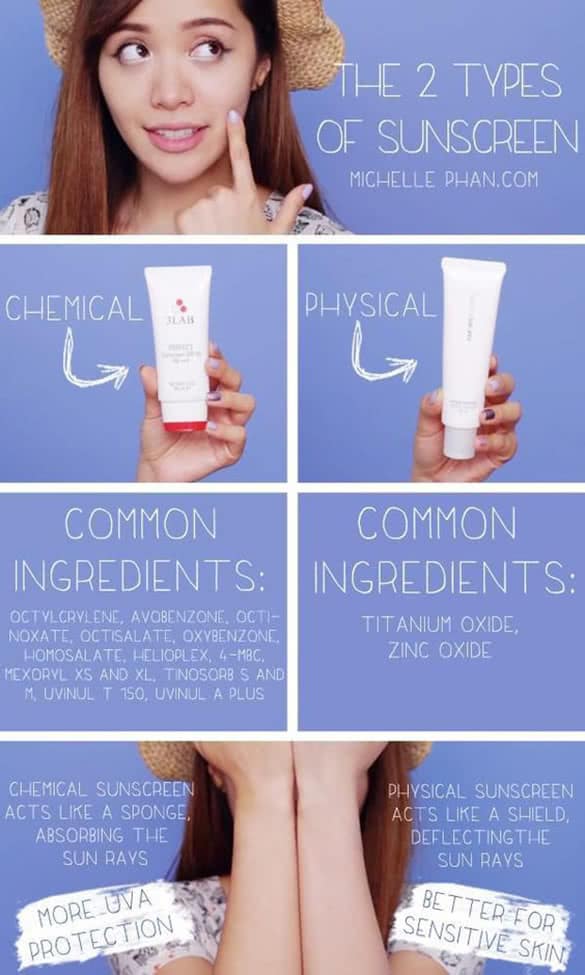 When we normally choose sunscreens, we just look at the amount of SPF in it before we decide to buy it. Knowing what kind of sunscreen to buy will help you in the long run.
There are either chemical or physical sunscreens, each of which has a complete different set of ingredients. Depending on whether your skin can actually tan or if you just burn, knowing that physical sunscreens are better if you can't tan will save you a lot of sunburned pain.
Freeze Water Balloons for Your Cooler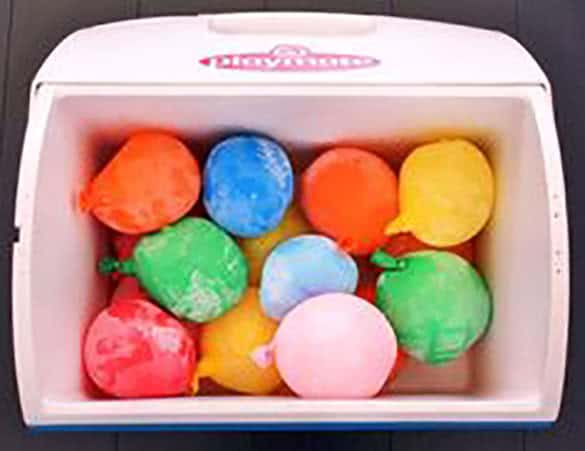 The beach is hot and there's nothing better than having a cool drink to sip on as you lay in the sun. Instead of stocking your coolers with ice or ice packs, freeze a few water balloons. This will help your drinks stay cold and once the water balloons thaw, you and your friends can have an impromptu water balloon fight.
Shave with Baby Oil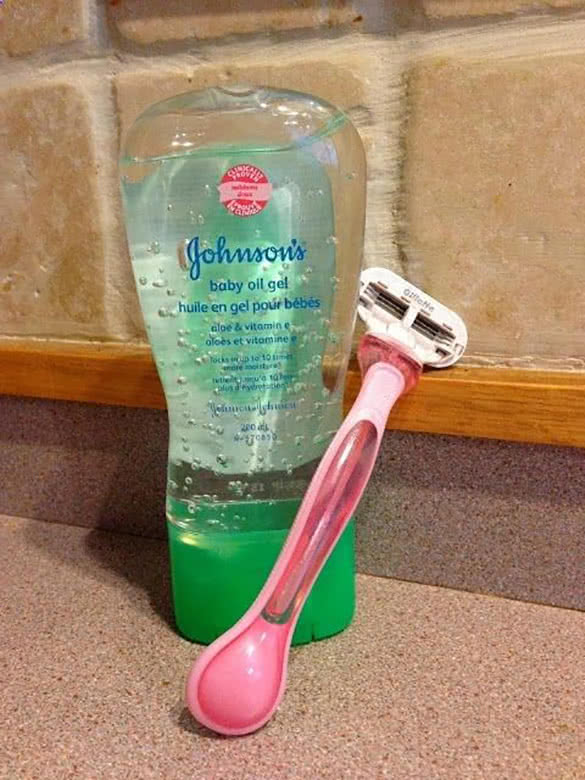 Before you head to the beach, you might be quickly shaving to make sure those legs are smooth. When we shave, the razor can sometimes irritate our open pores, and having the sand rub against your legs can cause even more irritation. Using baby oil during and after you shave will help moisturize and condition the skin which will help decrease your sandy irritations.
Make Your Flip Flops Last Longer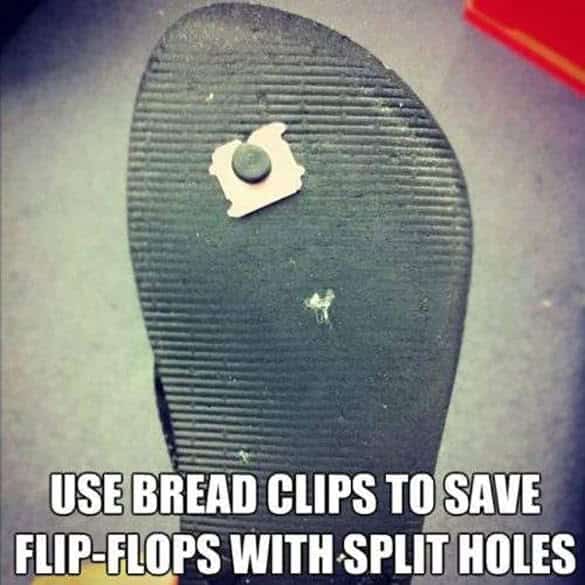 We've all had those moments where we're walking and we trip because our inexpensive 2 for $5 Old Navy flip flops just came out.
If you look at the bottom of your flip flops, you can probably see that they're worn down near the hole, but a way to remedy this is by putting bread clips around the base. The hard plastic of the clip with help prevent your flip flops from popping through time and time again.
Turn the Steering Wheel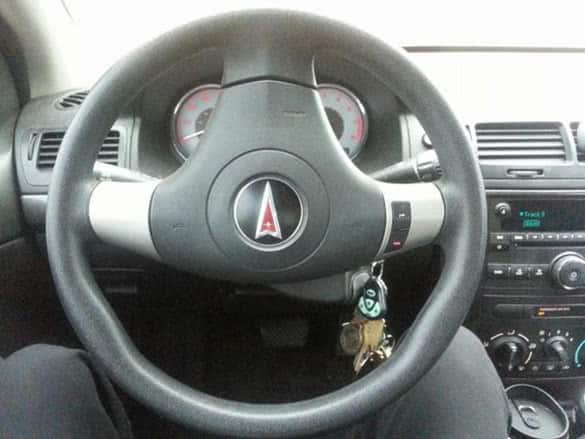 Getting into a car with leather seats during the summer is a cause for burned thighs, but after leaving your steering wheel in the direct line of the sun, the wheel is a cause for burned hands.
Before you leave your parked car, turn your steering wheel upside down. When it's time for you to head home, all you have to do is turn the wheel back into its regular position and you're good to go.
Now we hope your beach trips will be smooth sailing now that you no longer have to worry about stolen money, warm drinks, and broken flip flops.
Let us know in the comments if you've tried any of these hacks and how they worked for you!