Music is a crucial part of every wedding. It makes it more exciting and memorable. To help you create your own ultimate wedding songs playlist, we've come up with this list.
Summer weddings are nothing short of sunshine, flowers in bloom, and all things dreamy and magical, making it a popular choice for couples tying the knot. I remember attending one and it was nothing short of beautiful and unforgettable.
We had a great time with the newlyweds and indeed, it was one of the most special and unforgettable weddings I have attended. And now that it's summer once again, wedding planners are busy as bees, for sure.
Couples are saying "I do's" here and there. If you're one of them, we've created a playlist you can turn to if you're short of romantic and groovy songs to submit to your wedding planner. Read on.
1. I Gotta Feeling – Black Eyed Peas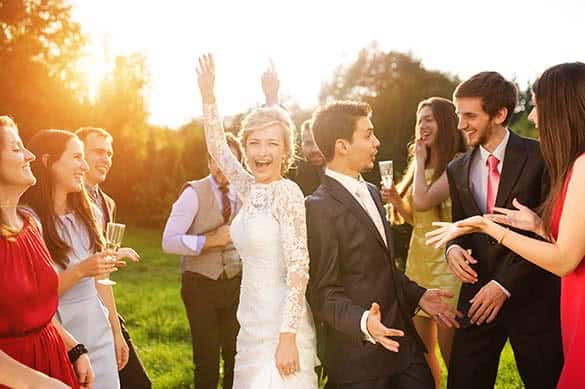 This jam is probably one of the hottest and most popular song of this gifted trio. It will get you moving for sure on the dance floor, even if you don't have a plus one.
2. Happy – Pharrell Williams
Your wedding is one of the happiest milestones you'll ever have in life. Thus, you deserve to dance and shout out loud how happy you are along with this tune.
3. Don't Stop Believin' – Journey
Yes, there's a version of this song by "Glee" too but whichever you choose, it's worth mentioning that this song will give you the hopes and the feels of married life. It can cause you to dream and believe more, especially in this new journey you'll embark with the person you love the most.
4. I Wanna Dance With Somebody (Who Loves Me) – Whitney Houston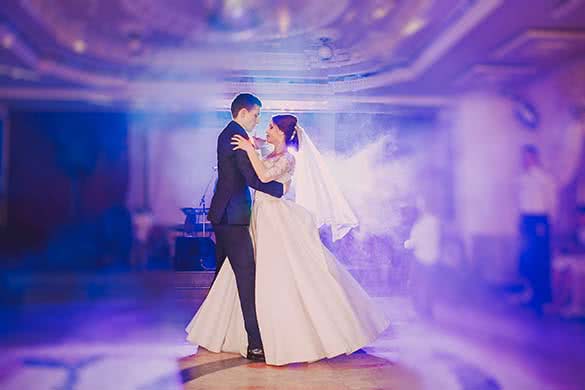 The late singer knew that dancing is best done with the person whose heart beats the same as yours. You can be yourself and still be accepted and loved for it. It's a truth most married couples will tell you.
5. Sky Full of Stars – Coldplay
You and your beau are supposed to be stars who light up each other's path and there's no better way to remind one another of that through Coldplay's track.
6. Marry You – Bruno Mars
This song is a popular choice for when the guy is proposing. But that doesn't mean that you can't play it on the actual big day, right? With its lively tune, you'll surely relive the day you first gave him your sweetest and sincerest "Yes".
7. Thinking Out Loud – Ed Sheeran
Probably one of the cheesiest songs to exist is Ed Sheeran's "Thinking Out Loud". It's a perfect track to sing and slow dance to when you're in the arms of the one who you will love, in richer and in poorer, in sickness and in health, 'til death do you part.
8. Turning Page – Sleeping At Last
Yes, this was played during one of the most awaited and watched fictional weddings of the year, the wedding of Bella and Edward Cullen. That doesn't mean though that you can't include it in your wedding playlist. This song's lyrics are everything you'd probably want to tell your lawful wedded husband, so don't let anything stop you.
9. Marry Me – Train
They say marriage doesn't have to happen once in a lifetime only. So, for your union to survive and thrive, you need to "marry" each other every single day. This truth was captured by the band "Train" in their hit "Marry Me", making it only deserving of mention in this list.
10. Love on Top – Beyonce
Queen Bey knows how important it is for you and your partner to put your love on top of the long list of priorities you'll have after you say your "I do's". Thus, this song was created and there's no better time to play it to remind each other of what your ultimate priority should be than on the first day you've officially become husband and wife.
11. I'm Yours – Jason Mraz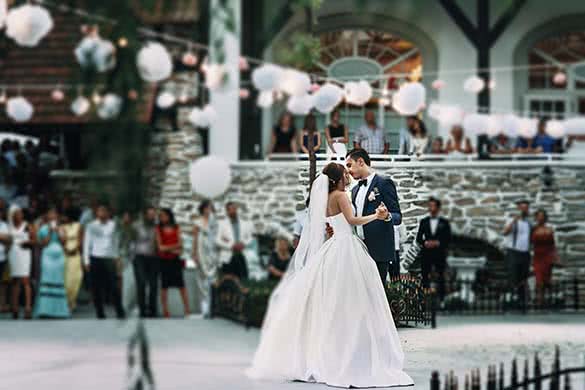 He's yours and you're his. Officially. Make this truth resonate more as you sing this heartwarming track penned by a romantic lover himself, Jason Mraz. It will surely give you the feels and the chills. Seal it after with a kiss!
12. 'Til The End of Time – Justin Timberlake feat. Beyonce
If there's one man who knew heartbreak, it's JT. It's the reason that I'm always amazed when I hear the track "'Til The End of Time", which he co-penned with another gifted artist Timbaland. The song captures how love should not only abound on the first few days or months or years of the union; it should flow from each other's hearts every day. No matter what.
Beautiful weddings become even more memorable when you have the perfect ceremony and reception playlist. So go over yours again and make sure you don't miss to add our most romantic and grooviest selections for you. It will be epic, we promise you!
Congratulations and best wishes!
What other songs you think deserve a mention in this list? Share your thoughts in the comments!