No matter how long you have been together an anniversary is a special occasion and you should celebrate your love for each other. Here are some suggestions.
Whether you've been together 3 weeks, 3 months or 30 years, celebrating love is always a great thing to do. Finding romantic things to do on your anniversary can be fun and it gives you the chance to indulge in something that both of you want to do but don't usually get the opportunity to do.
An anniversary is a special occasion so you both deserve to spend the day celebrating your love and spoiling each other. Here are 9 ideas for romantic things to do on your anniversary:
Go back to where you first met
What better way to celebrate a milestone in your journey together than to go back to where it all began? Whether you met for the first time in a swanky restaurant or a dive bar, whether your eyes met across the romantic fiction aisle of your local bookstore or you both met while sheltering from the rain in a bus shelter, going back and recreating that first time is a romantic thing to do on your anniversary.
It can show you how far you've come as a couple and being reminded of all the feelings you first had for your person can make you fall in love with them all over again!
Have a romantic picnic in a place that's special to the both of you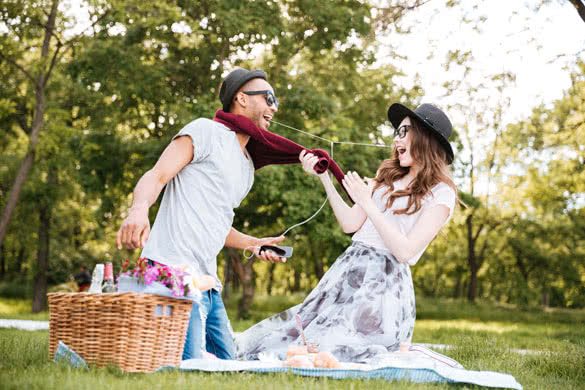 One of the most romantic things to do on your anniversary is to have a special picnic. Make the picnic together; buy your favorite foods, make food at home and pack a hamper together. Then head to a quiet space in a park and spend the day together.
If your anniversary falls in the Winter or you don't like the idea of being outside why not stay indoors? Make a cozy blanket fort, pour some wine, light some candles and have a picnic in this intimate, secluded spot.
Give each other homemade gifts
Making your significant other a present for your anniversary adds a more personal touch that store-bought gifts just don't. Make your gift something that will really mean something to your partner. Make it something that reminds you of them or something that represents your relationship.
You could make a scrapbook or a photo album which documents your time together so far. If you've got the skills you could paint their favorite photo of the two of you, or a scene of their favorite place. You could even go really old school and make them a CD of their favorite songs, or songs that remind you of good times you've had together so far. They are bound to love such a thoughtful, personal gift from you, and, in return, you'll get a thoughtful, personal gift from them that you can treasure forever!
Treat yourself to a fancy meal at the most expensive restaurant in your city (money permitting of course)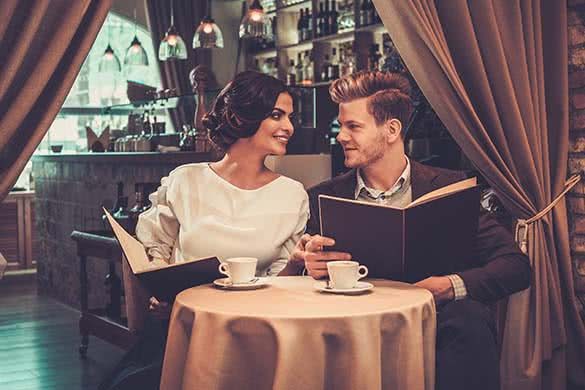 If not the most expensive place, go to a restaurant that the two of you have always longed to try but could never justify spending extortionate amounts of money in on a random Wednesday. Treat yourself, you're celebrating a milestone! And maybe tell the waiter that this is a romantic thing you're doing for your anniversary and they might throw in some free drinks or dessert to make your night extra special.
Have a party
When thinking of a romantic thing to do on your anniversary you'd be forgiven if surrounding yourself with lots of people isn't at the top of your list but, what's better than just the two of you celebrating your love for each other? Celebrating with all of your loved ones there too.
The party doesn't have to be an extravagant affair; it can be small and be an event that represents the two of you and your relationship with each other. However, if you are extravagant people then go wild. After all, it is a party dedicated to the two of you.
Do something you've never done before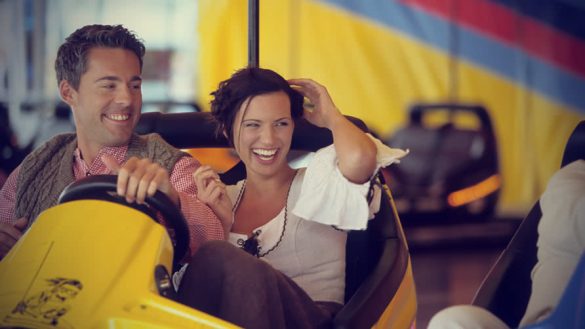 Spend some quality time as a couple and do something you've never had the chance to do before. This could be anything from taking a pottery class together to skydiving – the possibilities are as endless as your imagination! Maybe start by searching for unique, fun things to do in your city and decide which things you'd both enjoy doing.
Take a trip or have a night at a nice hotel in your city
A trip to anywhere can be romantic when you're with the love of your life celebrating your anniversary together. You don't have to travel to Paris, the city of love, to have a romantic trip away for your anniversary (although, if you can do that and want to do that, Paris would be a great anniversary trip!), you can go to the next town over.
If that's not something you can do, pick a nice hotel in your city and stay there for the night. Staying in a hotel, no matter where you are, makes it feel like you're on vacation, and having a night away from your own house is a great way to recharge and spend some quality time as a couple. Have a romantic meal in the hotel bar, or order room service and pretend that you're the only two people who exist in the world.
Take a walk at sunset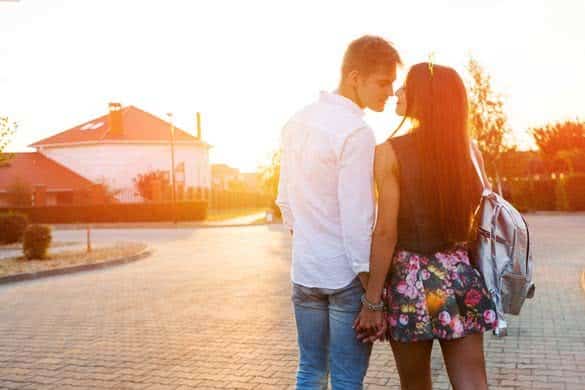 What's more romantic than a leisurely stroll, hand-in-hand with your other half, whilst the sun sets on a day dedicated to celebrating your love for each other? There's just something about watching the sunset that fills you with love and wonder, and sunsets are naturally romantic. This is even better if you live near a river or the ocean as water adds to the romantic effect.
Write love letters to each other
This is one of the most romantic things to do on your anniversary; it's just so personal and intimate. Both of you could write love letters, lists of everything you love about your significant other, or a list of everything the other has taught you about yourself or the meaning of love during your relationship.
On the night of your anniversary make a cosy little corner in your house – light some candles, get some blankets, pour some wine – and read them out loud to each other. If your writing skills are up to scratch you're guaranteed to make your partner cry happy tears – and you may even cry some of your own!
These are just some suggestions for romantic things to do on your anniversary. An anniversary is a special and personal to each couple so there are so many other ways to celebrate. If you have any more suggestions, let us know in the comments!