Feeling hot and horny and want to get lucky tonight? Check out these fun and creative ideas for women to initiate sex...
Men go gaga for a woman who has the confidence to assert her sexual desire. It doesn't matter if he is an alpha male, a dominant, a shy-guy or anything else… the fact is that a woman's passion and enthusiasm to sleep with a guy is an instant turn-on. The great news is that there are so many different ways for you to initiate sex, that it doesn't matter whether you are a dominant female or a shrinking violet, there will be a way for you to do it and feel confident.
#1 The Love Letter with a Difference
We're living in a modern era where love letters don't exist and all correspondence takes place through a screen. Break the mold and send your lover a letter that will make him hot in the pants. Write what you want, tell him how horny you are feeling right now, state a time a place and slip a ribbed condom and a sachet of flavoured lube into the envelope. Make sure he knows that the condom is for you and the lube is for him. Let his imagination do the rest!
#2 Give Him a Sneaky Peek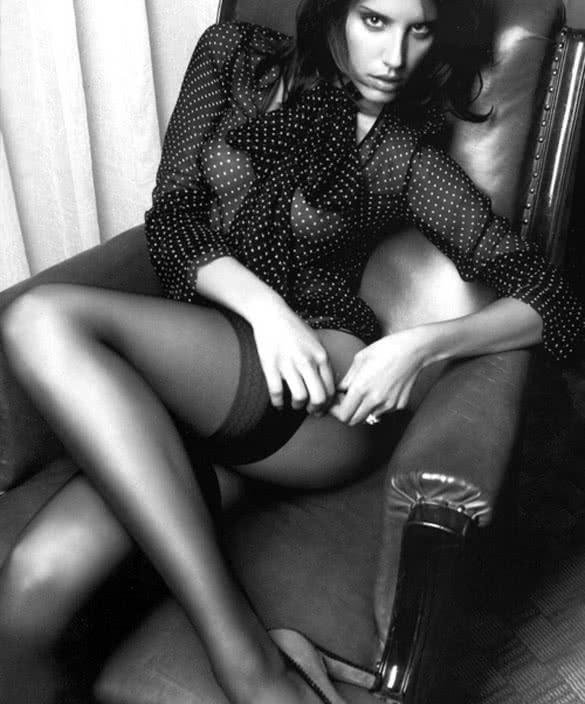 Wear thigh-high stockings and a skirt with a slit up the side of one leg when you are out on a date. Not many women wear stockings these days. As soon as you cross your leg over and he catches sight of your suspenders he will instantly be thinking of sex. And not just any sex; he will be thinking of the naughty kind of sex you find in his secret fantasies!
Keep bringing his attention to your stockings by absently stroking your knee or your thigh. Uncross and re-cross your legs. Stand up to go to the ladies and pointedly hitch your skirt back down and give him a knowing look. The urge to rip that skirt off and see exactly what is underneath will be overwhelming for him. You will be in for a treat tonight…
#3 Put That Naughty Thought into His Head
When you're out with your man in public, perhaps on the bus on the way home, randomly lean in to give him a lingering peck on the cheek or neck and whisper seductively in his ear that your not wearing any underwear. His thoughts will immediately move to him putting his hands discretely between your legs, or quickly taking you some place quiet for a sexy quickie! He won't rest until he has lived it out… that will be his main focus for the rest of the evening!
#4 Make the First Move
It might seem obvious, and may terrify you half to death; but the likelihood of any guy not going with it is extremely low. So if you are feeling horny, then you really have nothing to lose.
Ways to make the first move…
Look him in the eye and tell him you want him right now!
Plant a deep sensual kiss on his lips – the kind that is going to give him an instant hard-on – he's going to have to do something with it!
As soon as he comes through the front door, don't say a word, just take his hand and lead him upstairs to the bedroom…
#5 Give Him the Picture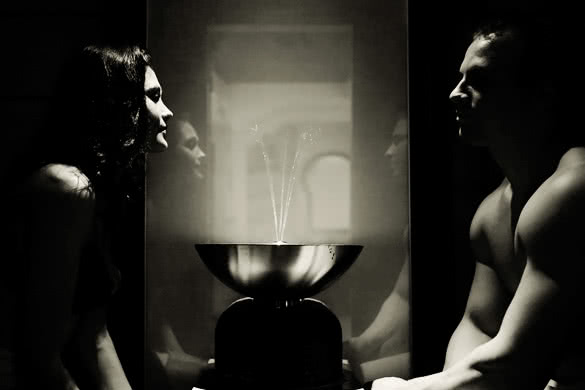 Men are visual creatures. Send him a series of sexy photos on his phone all afternoon. Make sure that each one you send is a little bit naughtier than the previous picture, to build his anticipation. By the time he gets to see you in person all he will have in his head will be the picture you have painted – that basically you want to have sex – immediately!
#6 Take Him to the Seedy Part of Town
He may have taken you to a posh restaurant and he may have engaged you in civilised conversation all evening, but what if you just want to have mad passionate animal sex with him? It's up to you to lead him towards that part of town where you can slip into one of those late-night sex shops, just for a laugh and random bit of fun, but little does he know your ulterior motives. Once you're in the shop and he sees your enthusiasm for all the naughty products he is bound to forget his civilised evening. It's also the perfect opportunity to stock up on condoms and whatever other sex toys you want to take home for you both to play with!
#7 Sexy Film Foreplay
Dvd nights in with your man may be comfortable and cosy, but they can also be predictable and boring, especially when you are in the mood for a little more action! If you are feeling saucy and you know you want to get it on with your guy, make sure you choose a very hot film, and when it gets hot, show him exactly how hot you are feeling! Take some clothes off, show a little skin, lean in for the kiss… or just grab his balls and start to massage.
#8 The Naughty Massage
This is a great way to relax your partner after a hard day at work and reconnect with him on a physical level. Using scented massage oils and setting a romantic scene will help you to feel in a sexy and sensual mood. There is of course the risk that he will enjoy your massage so much and be so relaxed that he will fall asleep!
Take control of the evening and make sure he is aware of your horny disposition by wearing the right attire; something that will set off his imagination and have him thinking of more than a simple massage. If you do feel he is drifting into a world of his own, simply lower your body down onto his so he can feel your weight and heat, and introduce a bit of kissing into it. Even better – whip off your top and bra without him knowing so that when you lean down over him he will feel your erect nipples on his back!
#9 A Secret Sex Language
You can have a lot of fun with this one, but you will need to set it up beforehand. The trick to establishing a secret code language for communicating your sexual desires is to refer to ordinary everyday things that mean something entirely different to the two of you. It's sexy because its secret and intimate, and you can use it anywhere, in front of anyone without them knowing what you are really saying! Experiment with statements, or have special 'signal' words that you can easily slip into normal conversation, but that will still stand out for the two of you!
#10 New Underwear
Let your guy know that you're buying new underwear but don't show him what you have bought. You can make a big deal out of bringing the shopping bags home and not letting him see a thing! Then when you are in the mood for sex, let him know you are wearing them. He will be curious to see how sexy you look, and will already have been imagining all sorts of sexy images of you in his head. So make sure it's a hot and saucy surprise that exceeds his expectations!