Take game date night to the next level, and play 'Would You Rather' with these risqué questions that will reveal your lover's true desires.
Having a game night with your significant other is always fun. It gives you the opportunity to let loose, forget the serious stuff and even learn a few things about them.
My boyfriend and I love game nights. Whether we're playing a board game or just playing "I spy" on the way to a restaurant, we always have our game mode in high gear. I think it even helps to bring us closer together as a couple.
If you're looking for a fun way to take game night to the next level and spice it up, these naughty "Would You Rather" questions are the way to go.
Caution: this game may cause excessive horniness, and could lead to sexy bedroom fun.
1. Would you rather watch me participate in a threesome with two other men or join in with me and one other man?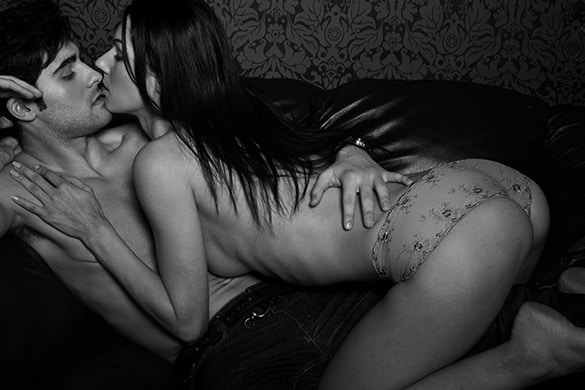 This can be a fun question because you really get to know if he's interested in that type of threesome, or if he'd be turned on watching you do something like that.
2. Would you rather have sex on a beach in Hawai'i or behind a waterfall in Brazil?
This is just a fun one that lets you in on if he'd be down for beach sex or getting it on in the depths of a cave behind a romantic waterfall. It shows you if he's daring or romantic.
3. Would you rather I be on top of you and ride you all night or you take me from behind all night long?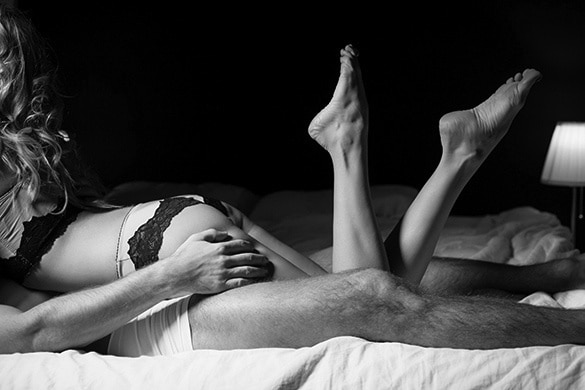 I love this question because, either way, he starts picturing having you both ways, and it really turns him on—you'll also learn which position he favors.
4. Would you rather have sex with someone in an all-lace bodysuit or with someone decked out in a bondage outfit?
Maybe he's interested in bondage and thinks it's sexy. This one gives you a peak at some of his desires and what outfit you should be planning next.
5. Would you rather be tied up and unable to touch me as I do all the work or would you rather tie me up and do whatever you want to me?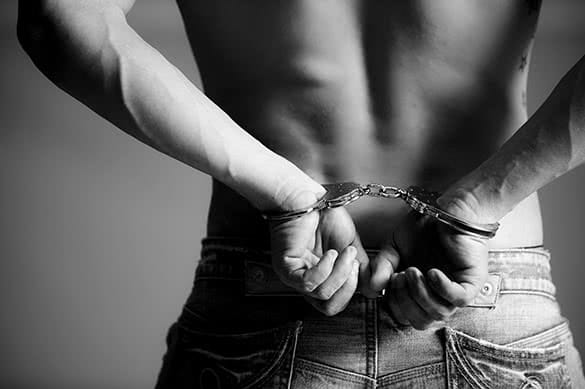 Is he into bondage? Find out which way he'd rather have it with this question. Who knows, maybe you can get the handcuffs out tonight.
6. Would you rather have sex with only one person watching but they know it's you or with 50 people watching and have them not know who it is?
This is a tricky question that gets him imagining sex in front of people. This lets you discover if he'd be okay going at it in public if no one knew it was him.
7. Would you rather I lick whip cream or chocolate sauce off you?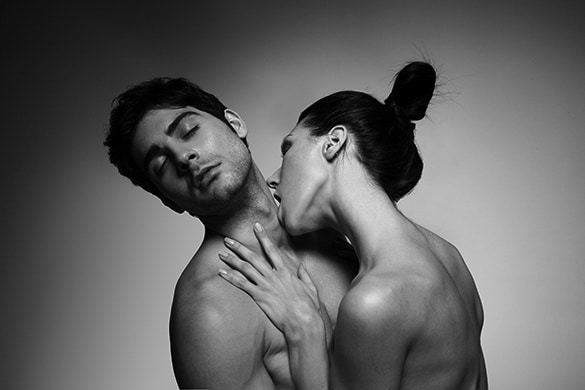 This doesn't so much give you insight to their desires as it does give you an idea for which condiment you should be retrieving from the fridge later.
8. Would you rather only have sex with the same person in the same position for the rest of your life or be forced to have sex with a different person every single time?
Not only is this one a question to make him think, but it also shows you if he's the type who needs experimentation in his life, or if he's okay keeping things even keeled.
9. Would you rather have a small member and be the hottest man alive or have a large, well-functioning member but be a mediocre looking man
Does his size mean as much to him as he thinks it means to you?
10. Would you rather be forced to have sex in the bedroom only forever or only have sex anywhere but a bedroom for the rest of your life?
This question opens him up to the topic of where he likes having sex the most. It also gets him imagining sex everywhere but the bedroom.
11. Would you rather take me in the kitchen up against the countertop or have me in the shower all soaking wet?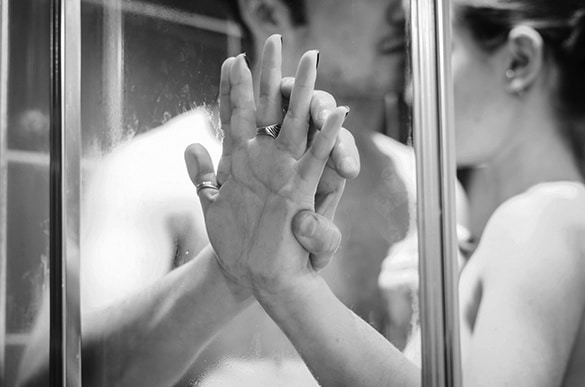 This is a perfect follow-up question to the one above because it takes the having sex outside the bedroom to the next level, and gives you spontaneous sex ideas.
12. Would you rather watch me have sex with someone else or be the one to have sex with someone else as I watched?
This may be one of the toughest questions he'll have to answer because, either way, he isn't going to like them. It's fun to watch him squirm for an answer though.
13. Would you rather have to pay for sex or be paid to have sex?
Most guys I know say that they would rather be paid, but who knows? This question can divulge if he feels he's worthy enough to be paid for it.
14. Would you rather have incredibly kinky and wild sex or really romantic sex?
You can find out if your man is truly wild, or if he's a huge romantic with this naughty question.
15. Would you rather let me use a toy on you, or would you rather use a toy on me?
You never know if your man is into sex toys unless you ask this question. If he is, bring out the fun times for the night!
Getting to know what your partner secretly desires has to be discovered in a sneaky way. These fun and racy questions give you an insight into what they really want in the bedroom. What questions would you add to this list?