3 Creative Second Anniversary Gifts for Your Husband
It's your second anniversary and again, there are presents that should be exchanged. The tradition says that you should give something made out of cotton for your second anniversary, but seriously – whose husband would be excited about new pajamas or a bath robe or bed sheets? I know mine wouldn't. This is why I suggest you choose one of these 3 second anniversary gifts for your husband.
1. A Gateaway
You probably want to spend the day of your anniversary together. The best idea is to book a getaway.
It doesn't have to be a super expensive place and it doesn't have to be a two weeks holiday. The whole point is that you and your husband spend some time together and away from everyone else. If you've already gotten kids, leave them with their grandparents and run off to a romantic getaway weekend.
Book a lake house or a mountain hut. Don't plan too many activities, because one weekend is really a short time to do anything big. Just travel away from the noise of the city and enjoy each other's company for a couple of days. Trust me, you will love it.
Tradition says that you should give your husband something made of cotton for your second anniversary but modern views suggest china. Again, I don't think that your man would be delighted about getting new plates, but you can be creative here.
You can, for example, get customized plates that say "Don't touch my dinner", or "Hubby's secret recipe". Even better, get him a set of beer glasses. There isn't a man in this world who wouldn't be happy to get that as an anniversary gift from his wife. There is a huge number of different beer glasses to choose from. Check out True Beer website to learn about beer glasses and find the ones you like the best. You can even order the glasses directly from the website.
I have to say that my husband would prefer beer mugs to beer glasses, especially ceramic or wooden Viking – like ones. And hey, the ceramic ones would be a perfect modern second anniversary gift – they can pass as china.
3. Can We Really Forget About Tradition?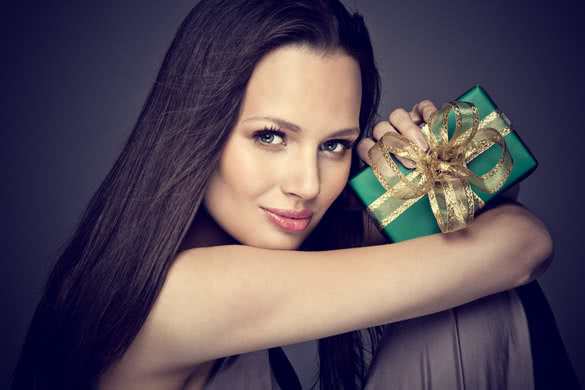 Ok, fine, if you're a truly traditional person and you really want to get your husband a traditional gift for your second anniversary, here's what you have to do.
First and foremost, buy a good, normal gift that is not made out of cotton. Yes, I know I sound like a broken record, but unless you are absolutely sure that your husband would love a new bath robe, do not get him one. Only after you've done this, you can add a little cotton present, just for fun.
Do you have a geeky husband? What do you think about getting him a Darth Vader Tie? You can order it from Zazzle.com. Is your husband into comics? I have something for you too. How about some funny socks, pajamas or underwear that can be found on Super Hero Stuff? And in the end, if you're just into something really fun – I have to suggest a T-shirt that says "We just celebrated our 2nd "cotton" anniversary, and all I got was this T-Shirt!" Yup, it too can be ordered online, right from Just Paper Roses.