If you want to wow him and make him go completely insane for you we've got all the advice you need! Check out these 8 ways to make him fall under your spell!
We all have our little tricks on how to be extra seductive and flirty and draw them in, if we want to. Most of the time we're not even aware we're doing it, we're just naturally used to turn up the heat and play the game when we're interested. Still, if you feel like you need to put in extra work and spruce up your style to make him notice you, here's what you should do:
1. Be Independent
Miss Independent is the one that can make him go out of his mind! There's nothing more enticing than a girl who knows who she is, and doesn't need anybody's confirmation or approval. She knows what she wants, how to get it and is never needy or clingy. This is the type of girl that's going to drive him crazy. She's strong, doesn't rely on anyone and he's hooked. There's just something about the fact that she doesn't need him, but chooses him that's enough to make any man fall madly in love.
Advertising
How To Lose His Interest In 10 Seconds Flat
Get men to desire, love, and treat you in a way you didn't know exists. How? Learn what a man really wants, but never tells you… 
[continued here]
2. Leave Him Wanting More
Always leave him wanting more! Guys like to fight to get what they want. The chase is fun for them, and that's what makes them appreciate it more when they get it. That's just how it is. So, if he gets all of you on a plate and if you make it perfectly clear that he's the one you want he's going to know he has it easy. And easy isn't going to make him go crazy. What is going to make him eat from the palm of your hand is you giving him your affection bit by bit. Make him feel like he has to work for it.
3. Be Unpredictable
Predictable is boring. It's routine, it's easy. Unpredictable girls, who now how to stir things up are definitely going to catch some attention. When I say 'stir things up' I simply mean step out of the ordinary once in a while. Trust me, he's going to loose of mind if you go and do something that's completely out of the norm.
4. Don't Be High Maintenance
Most guys find high maintenance girls a bore. I mean, sure they do like a girl who takes care of herself, but to be this perfect never-relaxed person all the time is just exhausting, for everyone. He's going to be pretty drawn in if you show him you're able to make the most of any situation and not worry about the way you look or anything else.
5. Be Fun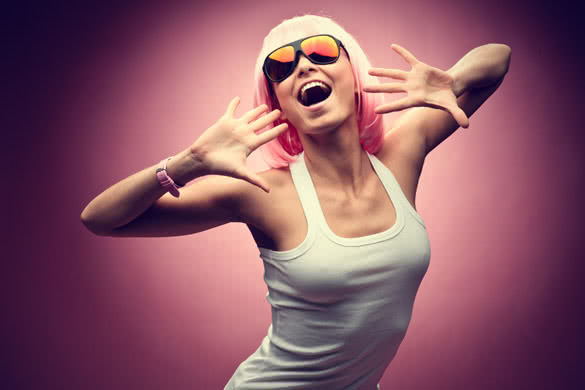 Everybody loves a fun loving person! And any guy who sees that you're someone who's up for having a good time, doing fun stuff, being active, outdoors, having a laugh is most definitely going to crave your company. The truth is lots of girls aren't really up for much action they prefer getting pampered, chilling and talking. But a fun loving girl who can get wild and crazy is surely going to make any man go crazy about as soon as he sees her in that light.
6. Confidence is Key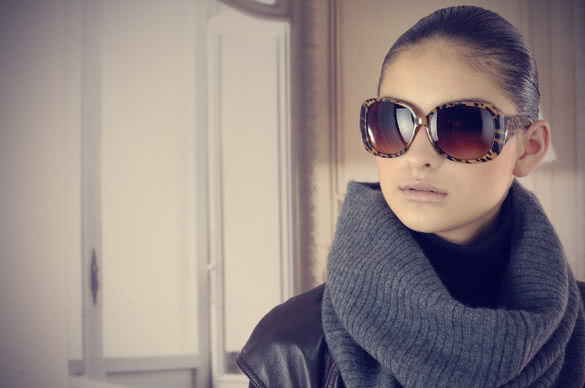 Here's the best piece of advice anyone ever gave me: people see only what you show them, if you present yourself in a certain way that is how they will perceive you. This applies for many things in life, and is absolutely golden when it comes to confidence! Did you know that most of those people who seem to ooze confidence are actually faking it? The best thing is anyone can do it, and with time, you actually do develop this confident personality you've been portraying for the world to see. And there's nothing more appealing and captivating than a confident girl who knows her worth.
7. Lock Eyes
A good long gaze into his eyes is all it takes to make sparks fly and blow his mind. You two locking eyes at just the right moment can work magic and stir up emotions he didn't even know he has!
8. Surprise Him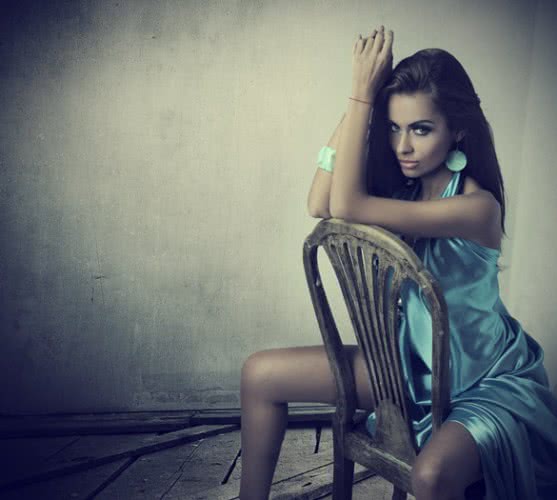 And I don't mean like throw him a surprise, there'll be plenty of time for that once you get him all for yourself. I mean show him you're so much more than he's been seeing. If he's used to seeing you all dressed up and acting lady like show him you know how to get your hands dirty and let loose as well. If he's used to you being super responsible and school/work oriented take one day to blow everything off and have some fun, with him. Do anything that he wouldn't expect you to do!
The most important thing is that you are still being  you, you're just showing him the other side – don't try to be something you're not just to impress a guy! If you do it right he's definitely going to want to see more of what you have to offer!
23 thoughts on 8 Ways to Make Him Go Crazy Over You
I am in love with this guy at my school snd id dont know how to tell him because a scared
Just tell him wats the worst can happen

at first try to be friendly to him, understand what kind of girl he likes and try to be the same…and once u built up the health relation with him…and once you think that he has started noticing you…u can bring your feelings in front of him and if he do not accepts then ignore him thinking….he doesn't deserves you
@missy I too is inlove with a guy at my school. Can some please help me
awesome! thank you so much for this tips.
it really helped me get him back this rocks
Guys hate to fight for a girl honestly, that just shows you are not that into them, yea they may sleep with you if they get the chance but then they won and will be done with you because of childish games that end up hurting someone.. It seems the things girls want the most they always wanna change but the only thing that changes is our minds… Trying to give women here a mans perspective… Be yourself and you might find the one that is right for you… Note this is prob fine for highschool girls but not I'n real life
I have a friend that want me to be he's girlfriend but I said no and he still wants me he ask me to go to his church and meet his family but we are young and I'm not ready for a relasonship with school and other stuff what should I do
i am just realy confused i have been in love whit the same guy fot the past 2 years yes i did have a moment we kissed ,hold hands but then nothing happended after that .time went on then we liked each other again its an of and on thing its happened 5 times already but nothing ever happens and i keep asking myself what between us i mean we love each other but somthing happens and we find someone new time pases and then we go back to eachoter tell me what is this
What if this boy you are confused about might like you and all your friends say you will end up together and you were childhood sweethearts…what do i do??
how can i tell if a man loves me
dats was a good write up, i enjoyed it and my mind is full of imagination.
how can i be sure my boyfriend love is a true love
wow i dont think this might help me but on the bright side i might use it as one of my back up plans :/
i am in love with a best friend help!
does your friend know that you like him/her?
how do I let a guy know I want to kiss him? and what do I do, its my first time kissing?
I'm so deeply in love wid a guy…we started as friends n it has been 2 years…v haven't seen each other yet…but v will text each other daily…he cares for me as a friend …but I hav fallen in love wid him…he has told me that I'm d only girl who haven't proposed yet to him after being close friends…but I truly love him…I don't know how to make him feel like I do for him…I couldn't nething rather than think about him…at home they are forcing me to marry a person who I don't like….please please some one help me to get the man I love…
Send him a song and say listen to the lyrics. ..I recommend garth Brooks ..One night at a time.
i am a 20 year old girl i take coaching . in my coaching classes there is one whom i like , i love. ihave taken to him many times but i want that once he should come hug me,kiss me on my lips and press my boobs tight .
Iv been in love with my best friend for over two years.we having seen each other are even hung out in ages hes got a.new gf and im not happy with my bf i cant get over this guy iv never wonted some body this much in my life all i do is think abt my best mate all the time im crezy abt about this guy what can i do my best mate nos im in love with him
I actually like these tips. So many other sites tell you to be a hardcore tomboy, or a peppy princess. These tips show you to be a little of both, and be yourself all the same. I'd definitely recommend this to my best friends if they needed it.