If you've just started dating or even if you've been dating for awhile, you probably want to know how to look pretty for your boyfriend. Read on to find out
Most girls find it so stressful trying to look pretty for their boyfriends once they start a new relationship and panic at the thought of choosing the perfect outfit for a date.
Luckily, YouQueen is here to help. Follow our advice and let us help you on the way to looking your best for that special guy in your life.
Skincare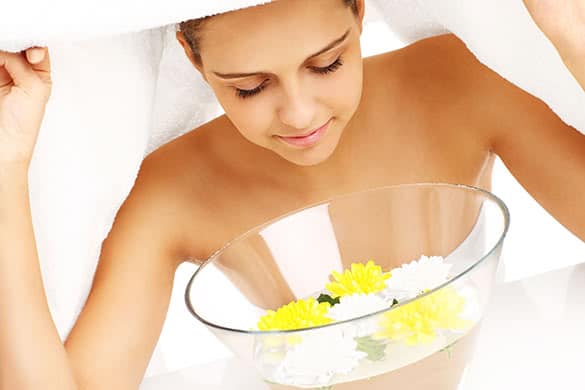 Let's get down to basics. Skincare is very important if you want to look good for your boyfriend. Idealistically, you want to make sure that your skin is clear and spot-free, and overall has a healthy, smooth glow. Achieving this, however, isn't always as easy as it sounds.
You will need to establish a skincare routine that centers around three words: Cleanse, Tone and Moisturize. To get flawless skin, you want to cleanse, tone and moisturize as soon as you wake up in the morning and as you are taking your makeup off at night.
Do a little research and make sure you get the best products to suit your skin-type, be it sensitive, oily, dry or combination.
The most important thing to do is to avoid sleeping in your makeup at night so you do not clog your pores. Another great secret is to buy a moisturizer with an SPF, so you protect your skin from the effects of sun damage all year round.
Teeth
Another secret on how to look pretty for your boyfriend is to invest in a whitening toothpaste so that you have clean pearly white teeth and a sexy smile. Paired with a great lip-gloss or lipstick and you have that irresistible, ready-to-be-kissed look that your boyfriend will not be able to resist.
Perfume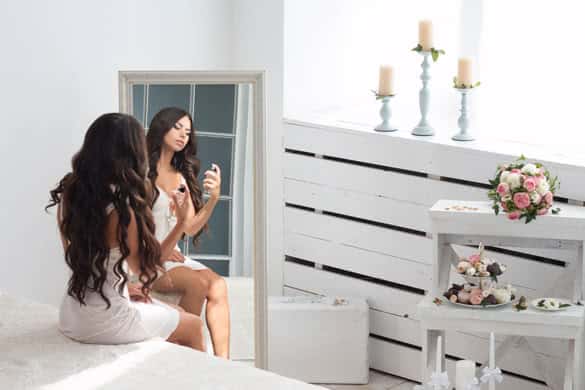 Don't forget to wear perfume if you want to be extra pretty for your boyfriend. Not only will it make you feel more confident and attractive, but if you find a scent that he likes, he will find you all the more gorgeous every time he sees you. Don't be afraid to go shopping with him once in a while and ask his opinion on makeup and perfume choices.
Hair
Another secret on how to look pretty for your boyfriend is having the right hair. Having clean, nice smelling hair is always important to look good. Wear your hair down and straight or with a few curls, or in a nice updo.
Be sure to get regular haircuts to keep your hair healthy and strong and keep a brush, some hair ties and some clips in your bag for emergencies. If you have styled your hair, go for a good quality hairspray that smells nice, so your boyfriend won't be put off by the fumes.
Makeup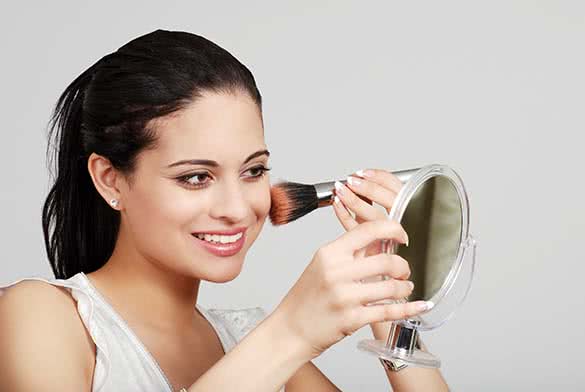 A great cheat to looking pretty for your boyfriend is wearing a makeup. But you do not want to go overboard. You want to try and stay natural. Go for a light foundation or powder that matches your skin tone, some mascara, and a clear or rose tinted lip-gloss.
If it's a date night, and you want to look extra seductive, feel free to use a little bit more makeup, and try not to look too artificial. We suggest red lipstick and a smoky eye. Add some glamour by contouring and highlighting your cheekbones for a really flawless look.
Fashion
Let's face it, you are not going to look your best every time you see your boyfriend. The secret is to be able to manage several different looks and to be comfortable pulling them off. Some men really love to see their girlfriend relaxed and casual in just a pair of nice fitting skinny jeans and a t-shirt.
Most boyfriends want their girlfriends to be themselves, and love that they can pull off that effortless girl-next-door look, especially for a cinema date or when meeting their friends.
If you have a special date planned, we suggest a classic LBD and some heels. If you are going to be walking a lot, or if your boyfriend is much shorter than you are, opt for a mid-heel, kitten heel or some ballerina flats.
Don't be scared to accessorize your outfits with cute jewelry and a nice handbag. More importantly, if there is something that you love to wear but are afraid your boyfriend won't like it, remember that it is very important that your new boyfriend gets to know the real you. So don't be afraid to share this part of yourself, he might end up falling in love with your signature look.
Communication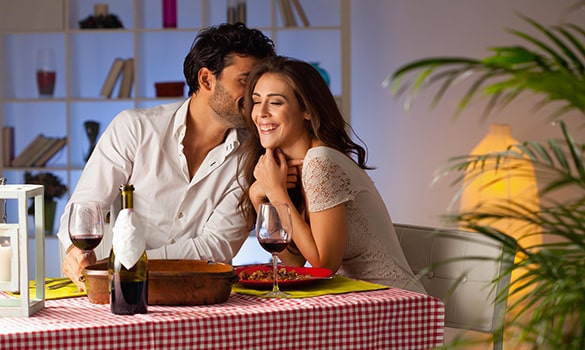 Keeping an open communication on what your boyfriend likes is always important. You shouldn't feel like you need to wear attention-grabbing outfits that show off your legs or cleavage to get him to stay interested.
It is very important in a relationship to be able to dress how you want and feel comfortable so that he can get to know the real you. If you want to show a little skin, we suggest you avoid flashing your legs if you are showing some considerable skin on top, and vice versa.
Conclusion
It is perfectly normal to want to look your best for your boyfriend, but don't feel like you have to be perfect. If you are not sure what your boyfriend likes, or if you are just having trouble finding the right look, don't be afraid to speak with your boyfriend in an open and positive way, in order to find a productive solution.
Don't be afraid to take some of the ideas shared in this article and liven up a Saturday afternoon by going for a little shopping trip with your boyfriend.
If your boyfriend has expressed that he thinks you look great in certain styles, colors or outfits, keep this in mind when shopping for something that he'll like.
When in doubt, ask questions, so you learn what makes him tick. You might also find some cool styles that will make him look extra handsome, too.