Summer is a great time to let the seduction roam…with the hot, sultry air, the cold ice cream and light clothing- it's an easy task to light your man's fire
There's something about the summer season that puts everyone in the mood to have a little naughty fun. It's also a great time to showcase the skimpiest of outfits to entice even the most proper gentleman and get him hot under the collar.
Seduction is a fine art, but these subtle tricks will have him eating out of your hand faster than you can blow a kiss:
The white shirt in the shower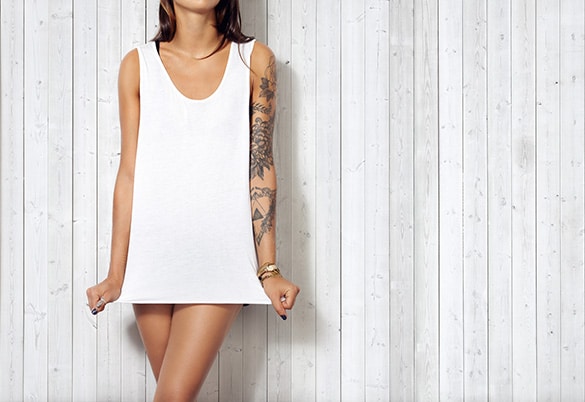 If there is something that drives a man wild, it's a girl wearing a wet t-shirt. As visual creatures, men can appreciate all the great parts of the female form silhouetted by a wet article of clothing.
The next time your man is in the shower put on a long white t-shirt and join him. He will be treated to a private, impromptu wet t-shirt contest and will forget all about his own grooming needs.
In fact, he might decide to cancel his work day altogether so you can both spend the day in bed.
Close for comfort
Cuddling under the stars is a great way to enjoy the outdoors in the summer months. What's even better is when you add a naughty twist to a perfectly innocent embrace. When he is sitting down, lie across his lap, arch your back with your stomach facing the sky. Make sure your breasts are prominently in view so that he will forget all about the celestial beauty above him.
This, in turn, will give the both of you the perfect excuse to engage in some naughtiness outdoors where nobody can really see you. Not only is public outdoor intercourse fun, but it's also a huge turn-on for a lot of men. Let yourselves go!
Swimsuit shopping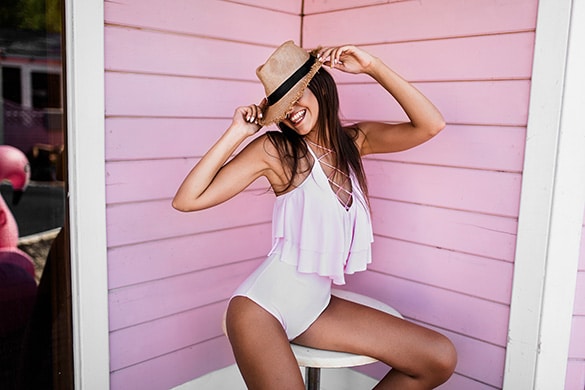 Summer is the time for swimsuits, so why not take him along when you shop for one? Similar to taking him lingerie shopping, he can watch you try on sexy bikini after sexy bikini without being able to touch you.
He will be so hot under the collar that he might take you right in his car before you even leave the parking lot. Nothing turns a man on more than wanting something in his reach that he cannot have. Take advantage of that!
Provocative lingerie and the see-through shirt
There's something simplistically sexy about the colors red and black, especially when it revolves around your choices in lingerie. Pair it with a see through top and it's an instant aphrodisiac.
So when you feel a little naughty, cook him supper wearing a see-through white dress shirt (bonus points scored if you wear one of his) with some sexy black or red lingerie underneath. Also, make sure you're not wearing pants so he can be privy to the exposed parts unknown whenever you need to bend over to retrieve something.
The key is to make him watch without letting him touch you until after dinner is finished. He will be hungry like the wolf for more than just your food. Rawr!
Texting with new sandals
Summer is a great time to buy new shoes, especially those cute high-heeled sandals you see everywhere. Then again, no girl needs an excuse to buy shoes!
After you purchase your sexy sandals, put them on and model them. Then, snap a photo of your legs so that the sandals are visible as well. If you pick the right angle where your legs look undeniably sexy, text the picture to your man at work.
Once he sees your gorgeous legs, he will want to run home as fast as his legs will carry him so that he can enjoy them up close and in person. If he is a leg man, then he will be super appreciative to you for your spontaneous gesture.
The mixed drink and the abandoned bra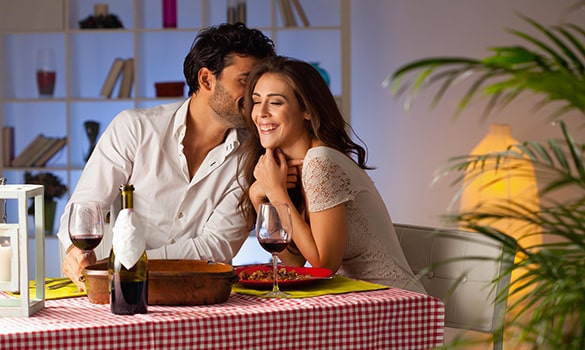 Between the hot, sultry air and the allure of a cold drink after a hard day, take advantage of the situation and add a sexy twist to taking care of your man.
Remove your bra and offer to make your man a mixed drink, like a martini. When you are using the shaker, your breasts will be bouncing up and down, enticing him to stare.
Bend over if your shirt is low cut and hand him his drink, letting him get a great eyeful of your cleavage. He will soon forget his thirst and decide that he wants to play with you instead. Enjoy the ride!
Spritz musky perfume in hair and tie it up. Let it down in front of him.
Cappuccino seduction
On a nice, sunny afternoon, it's a great time to go to your favorite café and sit outside on the patio, drinking your java and watching the people stroll by. It's also a perfect time to slyly entice your man without being obvious.
One thing about cappuccinos is that these lovely espresso based drinks are full of foam. Also, there are plenty of drinks with whipped cream so this little trick works with that as well.
Take a sip of your drink and make sure you "accidentally" get foam on your mouth. Make eye contact with your man coyly and slowly lick the cream or foam from the area, all the while gazing at him with a sultry stare.
Men associate foamy milk and whipped cream with sex, so one look at you licking the white stuff off of your mouth, and all the blood will flow to his nether regions. His drink will be long forgotten as he focuses on you.
The panty-less escapade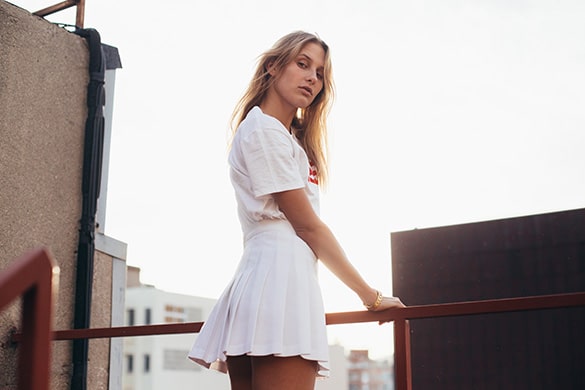 Going commando can be a fun thing, even if it is a little naughty. While men love us leaving things to the imagination, they appreciate a blatant display of parts unknown now and then, especially in public.
If you're wearing a short skirt, then this little trick will definitely get his temperature rising.
While you're out and about in the city, climb stairs ahead of him, all the while "innocently" giving him a view of your womanly flower. Not only will he be stunned at the view of your nether lips, but he will also be turned on by your bravery in being super risqué in public.
He will become so heated that he will immediately drag you home so that he can appreciate the beauty between your legs and maybe lavish it with lustful strokes of his tongue. You can't go wrong!
The naughty popsicle
Popsicles are a great way to beat the heat in the summer season, but they can also come in handy when you want to be a little naughty. Nothing is more romantic than sharing a popsicle with your man…but you can also be a little vixen when you are enjoying the icy, sweet treat.
When you have the popsicle in your possession, be sure to use a lot of tongue…in fact, make it seem that the popsicle is a substitute for another part of your man's anatomy. He will get the hint…and will appreciate the lustful display of what can be to come later on.
Summertime is meant to be fun and flirty. You have all the power to turn your man into a drooling, lustful animal. Using the previous tricks, you can get him succumb to you in ways you've never imagined before.
Be bold, be brazen and be naughty! Your man will thank you for it!