The great fashion houses have spoken: Floral-print accessories will be very much in vogue for spring and summer of 2015. Here are our favorite picks from the runways.
Floral prints are always a safe bet for spring, but it seems every year there are more and more variations on the theme.
With the spring/summer 2015 international fashion weeks behind us, we are happy to report that floral print accessories will still be very much a part of your seasonal rotation.
Next year's floral-print accessories will be less about the bright, candy-colored confections of seasons past and more about slightly muted colors that are much more wearable. The accessories are still colorful, but the subdued palettes should make them easier to incorporate into your wardrobe in 2015 and for years to come.
The new generation of floral accessories seems to incorporate a more utilitarian quality than seen in collections from recent years. Gone are the fluorescent riots of the past few years.
Many of the 2015 spring/summer collections we previewed had an undeniably strong 1970s influence. Designers took their inspiration from the 70s but stripped out the bright, riotous colors, substituting an updated palette that results in accessories that are relevant and extremely wearable.
Here, we've selected three of our favourite floral-print accessories from new collections to help you get back your fresh and colorful look after the long, cold winter. Isn't that something to look forward to?
The Prada Platform Clog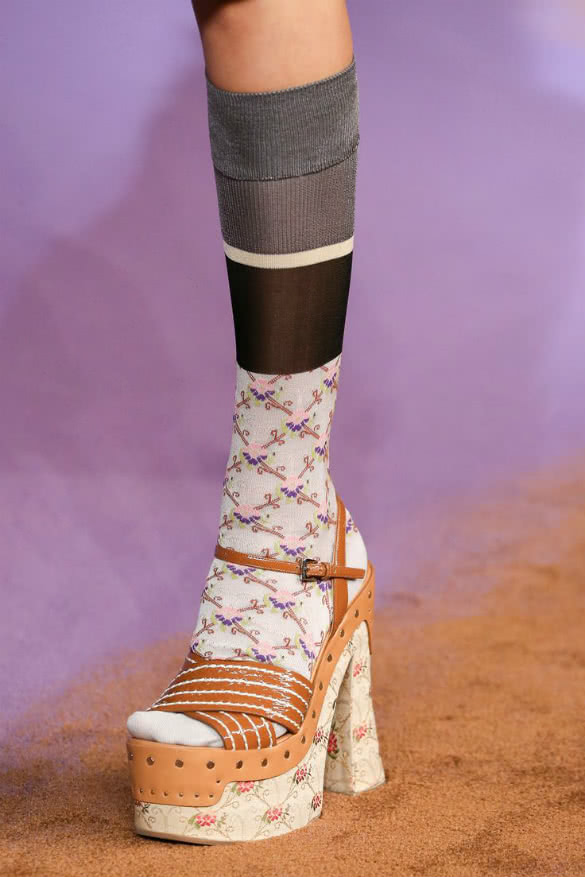 There is a reason Miuccia Prada has been unofficially declared the tastemaker of the entire fashion industry. Season after season, Prada manages to bring us something that we have never seen before, and the spring/summer 2015 collection is no exception.
The collection was more subtle than in seasons past, yet delicate floral motifs could still be found on socks, skirt hemlines, and the trim of jackets.
There were full-floral pieces as well, based on a subtle, earthy palette that gave them both an effortless vintage look.
As always, Prada's shoes were attention-getters. Prada has deemed the platform clog the "it" shoe for spring, and has given it to us with a delightfully feminine floral motif on the platform heel. This floral detailing is the perfect balance to such a statement shoe, and despite its 70s influence, the Prada platform clog manages to make a modern statement without overshadowing a look.
Henry Holland's Floral Bags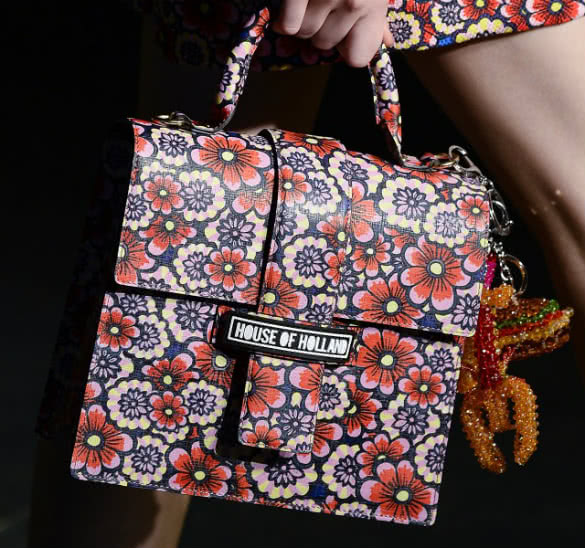 Henry Holland also paid homage to the 70s, albeit more literally than Miuccia Prada.
Holland targets a slightly younger set than Prada, and the preoccupation with youth was apparent in its spring/fall collection. Holland's inspiration was a free-spirited "groupie on a mission." Flower power was evident throughout the collection.
Holland ventures further into bright colors than Prada, but the pieces are still very wearable. The collection's floral bags incorporate an on-trend cross-body style, and the pop of color will make these bags essential accent pieces for years to come.
Fendi's Leather Orchids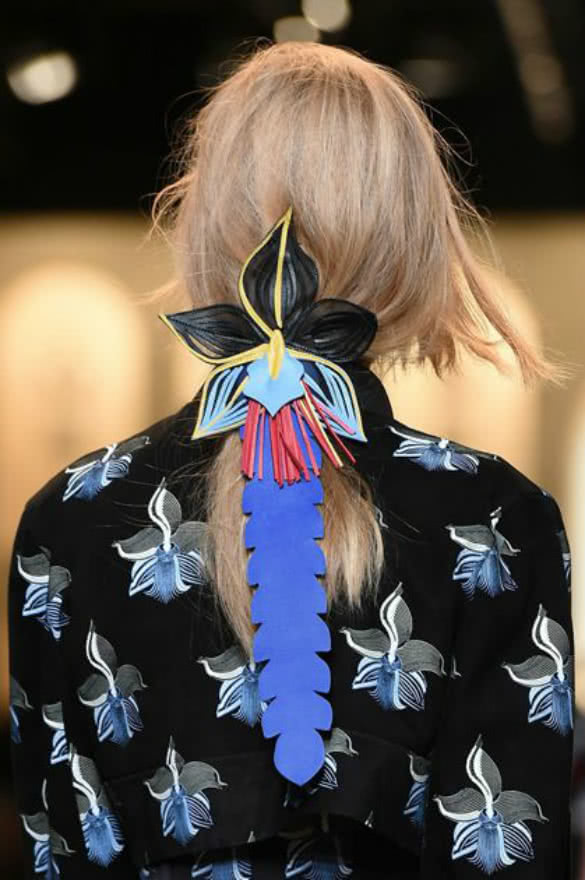 Fendi's spring/summer ready-to-wear show was all about the orchids.
Like other designers who chose to go floral for spring, Fendi used a decidedly more subdued palette than in years past, placing large orchids in cornflower blue, white and red against a black background. The unabashedly floral collection has an almost tribal vibe, which lends it a modern edge that will appeal to customers who generally shy away from floral designs.
Fendi's two most memorable floral accessories are orchid-design leather hair ornaments and orchid frame handbags. These pieces will appeal to customers who may prefer a darker, more muted palette but still want to enjoy the levity and freshness brought to a spring wardrobe by the addition of a floral motif.
These are just three examples of the floral accessories we can expect to find adorning the fashion-conscious when the winter snows melt away in spring 2015. This year's designs may be based on muted palettes, but the pieces are also undeniable edgy and fashion-forward. They update 1970s traditions in ways that set them apart as fresh, modern, and infinitely covetable.