Have you ever wondered what is that salad the Kardashian girls are always eating? Look no further, we have the answer where to find the Kardashian salad everyone wants to know about.
The Kardashian sisters are a planetary sensation and everyone wants to know what are their secrets to always looking so flawless. It's no secret that they work out a lot and try to eat healthy, but almost in every episode of their show "Keeping up with the Kardashians" you can see them eating a specific type of lettuce salad.
That is why many people were wondering what the girls were eating and wanted to try out those fresh and juicy salads themselves. The girls are always eating them from plastic containers and sipping on some juice from plastic cups, which is why it was obvious they were ordering them from somewhere.
If you've ever wondered that is that salad the Kardashian girls are always eating, keep on reading because we found the answer for you.
The infamous Kardashian salad revealed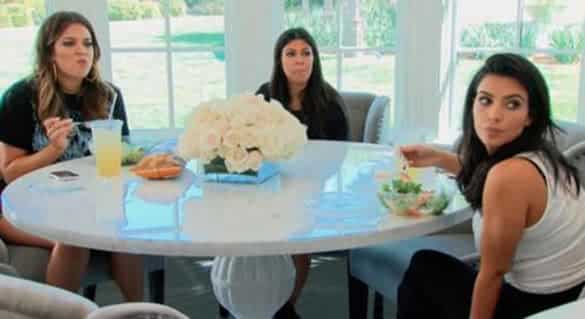 Khloe and Kim finally revealed in a couple of interviews that it was a Chef salad from a restaurant "Health nut" that is located in Los Angeles. Since then, thousands of people started to visit this place to try out the salad and feel like a Kardashian for a day.
Of course, the customers tend to post the pics of those salads to social media, which is why the "Health nut" became known as a "Home of the Kardashian salad" across the entire globe.
Sharzad and Susan from "MixedMakeup" visited the "Health nut" in Calabasas and this is what they found out about the Kardashians favourites:
The ingredients of the Kardashian salad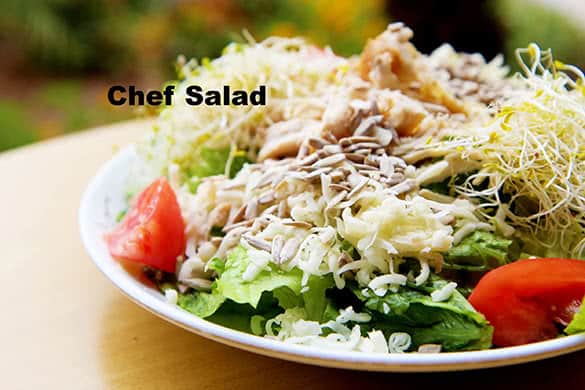 The Kardashian girls basically love two salads from this place famous for their organic, fresh and healthy menus. The usually go for the Chef salad that contains lettuce, avocado, shredded chicken, tomatoes, cheese and sunflower seeds. In some cases, they try to mix it up and change a little bit so they order the Chinese chicken salad.
But the thing that makes their favorite Chef salad so yummy and what "Health nut" is really famous for are their dressings. The girls love dressing with apple cider vinegar, soy oil and the house Italian seasoning. It goes perfectly with this salad, but other very popular dressings are the sesame one and dressing with very popular hot chili sauce – Sriracha.
Since Kourtney is very keen on maintaining her healthy lifestyle, she is a regular customer of "Health nut" from where she orders almost every single day. The one thing that is the most important to her is to eat fresh and non-processed food which is why this place is really her cup of tea.
What are the Kardashians always drinking?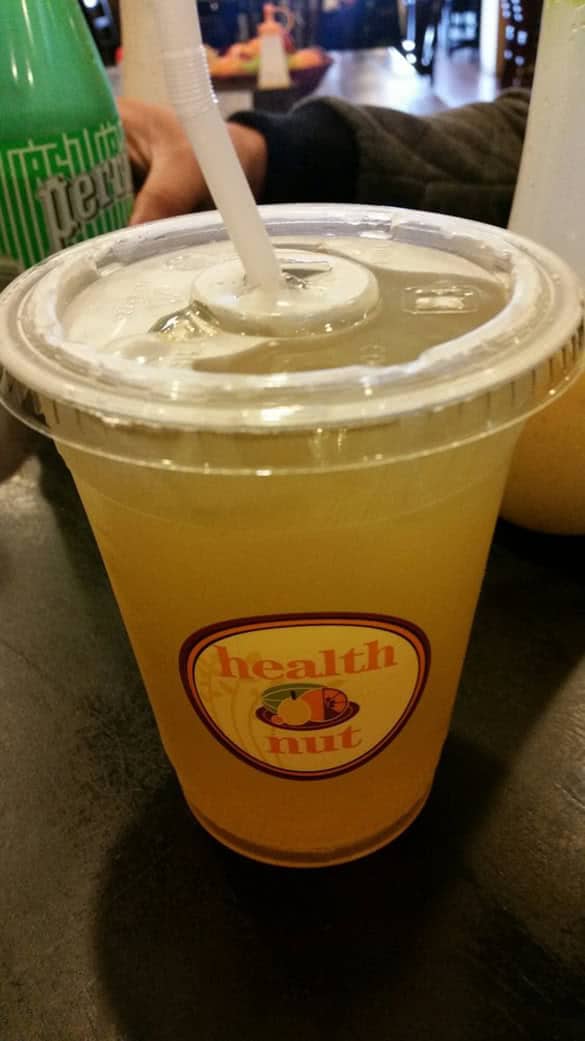 Because they want to feel refreshed and hydrated, the girls always order a special drink with their favorite salad. "Health nut" offers a wide variety of ice teas, and the Kardashian sisters prefer mango iced greentini. It is a perfect combination of mango juice and green tea that rejuvenates skin and gives you plenty of energy.
So there you have it! The big secret is finally revealed. Have you ever tried the famous Kardashian salad? Let us know in a comment down below.