For most women, finding appropriate swimwear is always a big issue! Find out how to pick a swimsuit that perfectly complements your body type.
If you are anything like me, you may end up swimming in shorts and a tank top. That is, only if you can't find a swimsuit that fits you as it should. However, you can transform your figure into a sensational one with the correct swimsuit!
We aren't all blessed with the same body type, and we definitely don't all carry weight in the same places. Your most flattering swimsuit will depend greatly on your body type and how your weight is placed.
First, you need to know what body type you have. To determine this, measure your body, hips, waist and bust. Measure the bust at the fullest point, hips at the widest and waistline where it is smallest. With these measurements, you'll be able to pick out the best swimsuit design suited for your body type.
Most common body types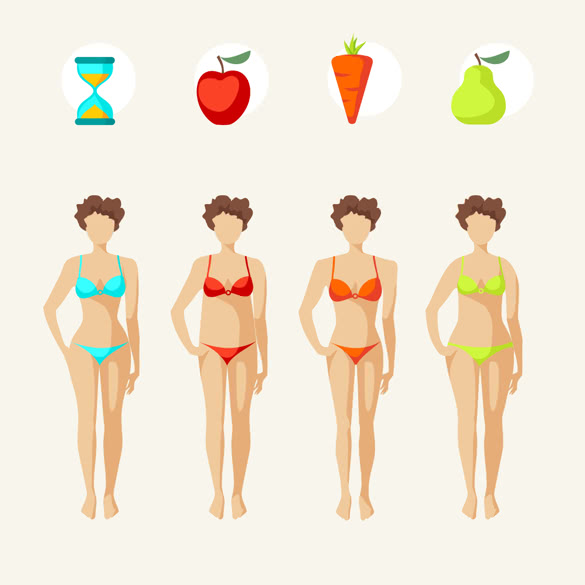 Hourglass – You will surely know this shape. If your bust and hips are almost equal in size and your waist is significantly smaller, you have an hourglass body type.
Pear – The name says it all. This body type is when your bust and top half of your body are significantly smaller than your hips.
Ruler – Once again the name states it clearly. This body type is when your hips, waist and bust almost align perfectly, and there is little noticeable difference in size.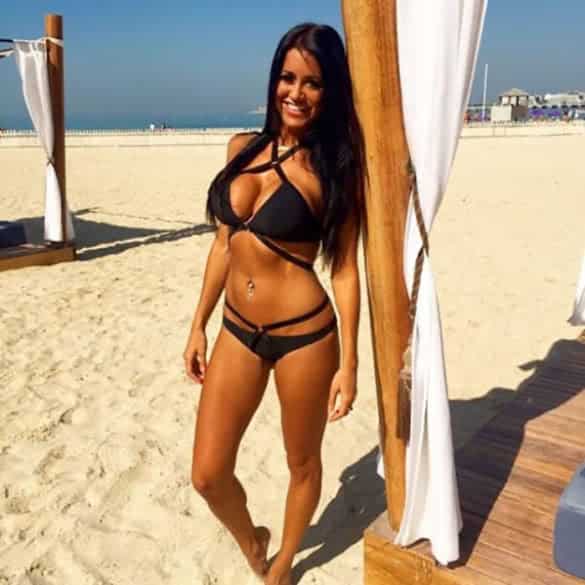 Apple – This body type describes women who are rounder in the waist. Their hips and bust is also frequently close to the same size.
These are the basic body types. When picking a full swimsuit or even a bikini, your body type must be taken into consideration, as must your curves. When in doubt, redirect the focus of a swimsuit with jewelry, a hat, a sarong, wedges or even a drop top.
Body details to consider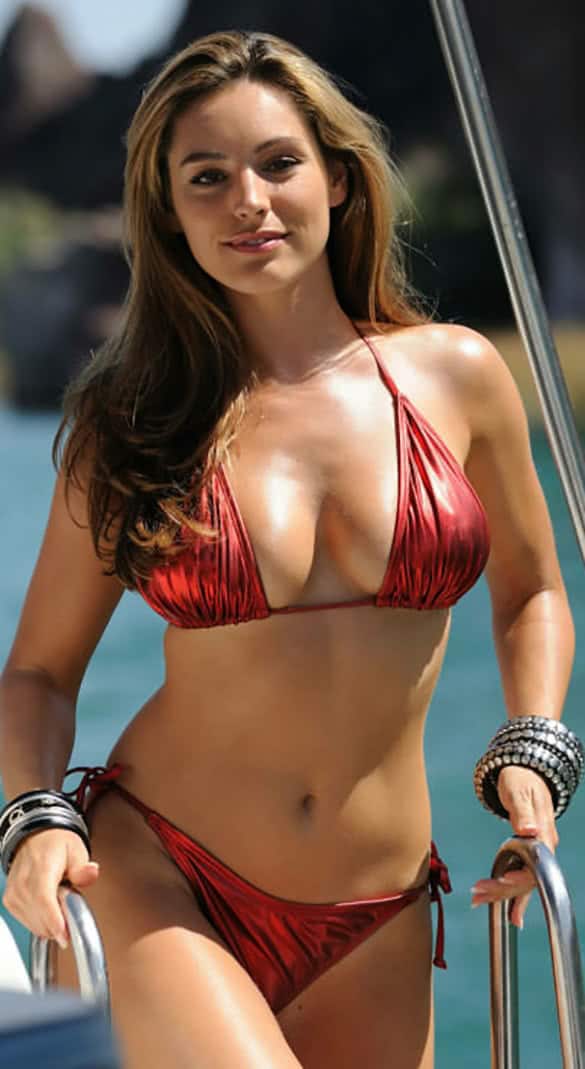 Let's have a quick peek at other body differences that influence what we can and can't wear.
Broad Shoulders – If you are broad shouldered, stay away from full print or colorful swimsuits. Rather settle for something in one color that has a print running down the sides. This will help to create more of an hourglass silhouette.
Big Bust – Support is your friend when you are endowed with greatness in the chest area. Go for a true dark or brilliant bright color and avoid pastels. Underwire support and strong straps are best for you. Brightly colored bottoms and glittering accessories will help to divert attention away from your bust.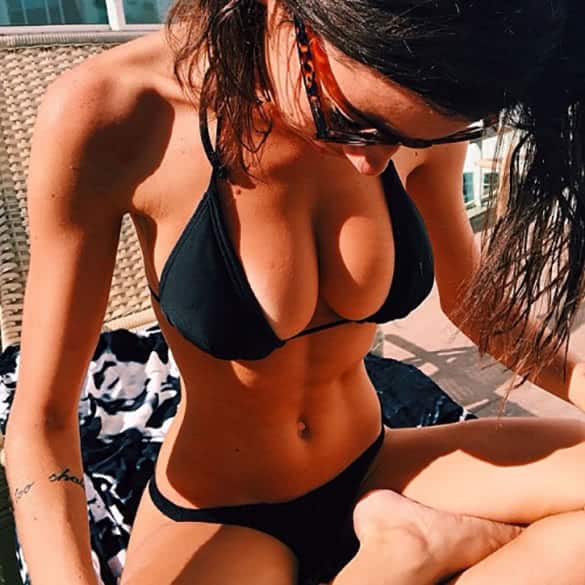 Bigger Booty – Printed tops and plain bottoms are best for your body type. Look for swimwear with sufficient material so that you will not be stuck with a wedgie or the need to tug at your bottom constantly.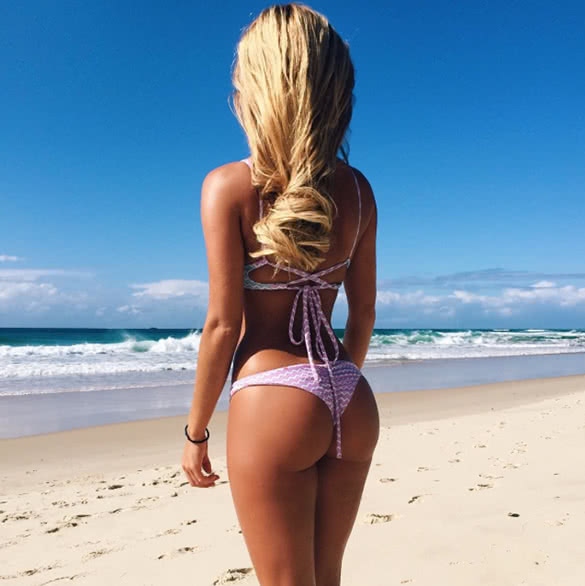 Small Bust – Ruffled or padded tops as well as tops with trimmings are perfect for you. Wear sparkling and elegant accessories on your arms so you can draw the attention there. You may also want to add big-rimmed, colorful shades and a beach bag.
Big Tummy – A one-piece swimsuit is your best friend when hiding a noticeable tummy. Try to get a plain color with no unnecessary patterns and frills. Swimsuits with plunging necklines will also help to directing the focus away from your stomach and to your upper body.
No Booty – Frills and bright colors should be your go-to choices. Showing a tiny bit of cheek is ideal, so stay away from full cover bottoms.
Athletic Build – Brilliant colors and great prints are stylish when looking for the perfectly suited swimwear for your body type. Unless you want to highlight your figure, stay clear of full swimwear, boy-cut bottoms and bandeaus.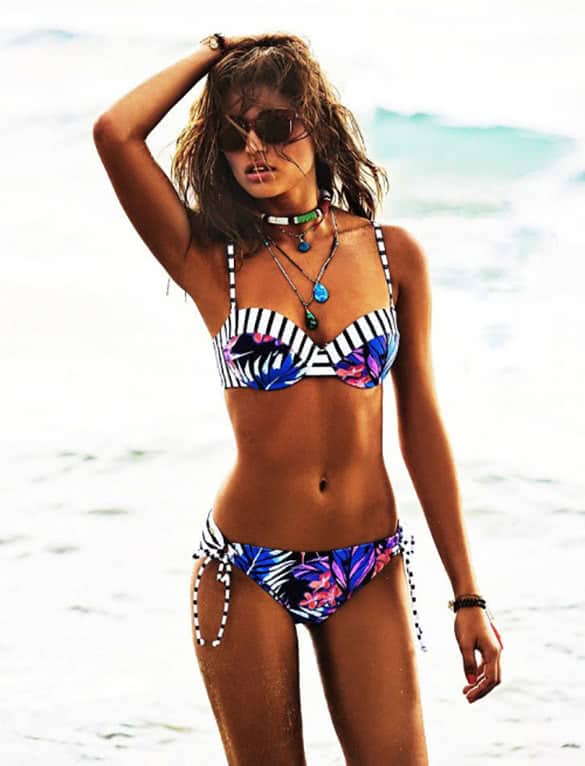 Shopping for the ideal swimsuit may seem a painful event right now, but if you keep to what suits your body type best, you can't go wrong.
Before buying, be prepared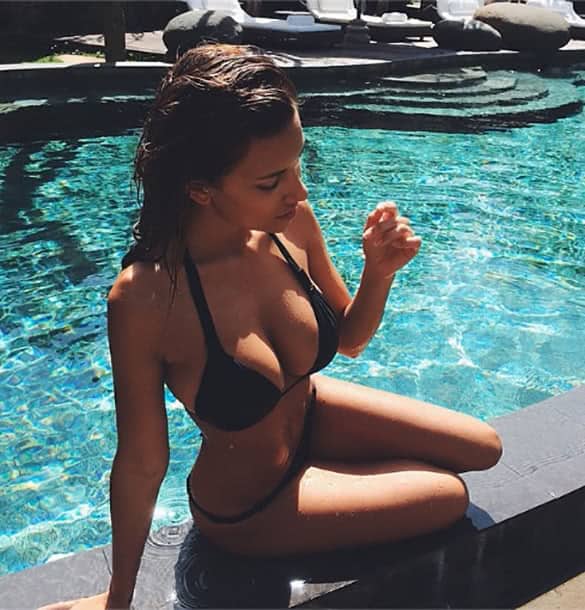 Please remember to wear underwear when trying on swimwear as you're not the only person trying on dozens of swimsuits in the suit. Be hygienic, as many stores request, by keeping your undies on. It's also a good idea to rinse out new swimsuits in cold water after buying them.
It is also highly recommended to ensure you remove all unwanted hair in areas that may not be covered by your selection of swimwear. So, remove it unless you want it to be seen.
If you usually find it difficult to get swimsuits that fit you best when shopping at department stores, why not try a swimwear boutique? Online shopping is only optional for replacements or additional swimwear, not for your first perfect swimsuit.
Best color to highlight your features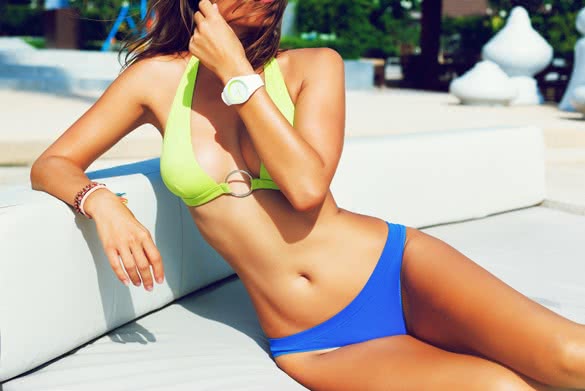 If you truly want a swimsuit that focuses on your best features, you will have to draw attention to those areas of your body. Show off these features with bright patterns and colors and hide your less favorite areas with solids.
Wear ruffles where you want to add volume and buy your tops and bottoms separate to ensure you hide and flatter in the correct areas.
Selecting the cut best for you
Halter tops, tie-in-front tops and triangular shaped tops are sure to draw attention to your bust—and maybe even give the appearance of a bigger bust.
You can also wear tops with ruffles or padding if you want your breasts to appear larger than they are. Underwire support and tops with wide set straps are best for women with large busts.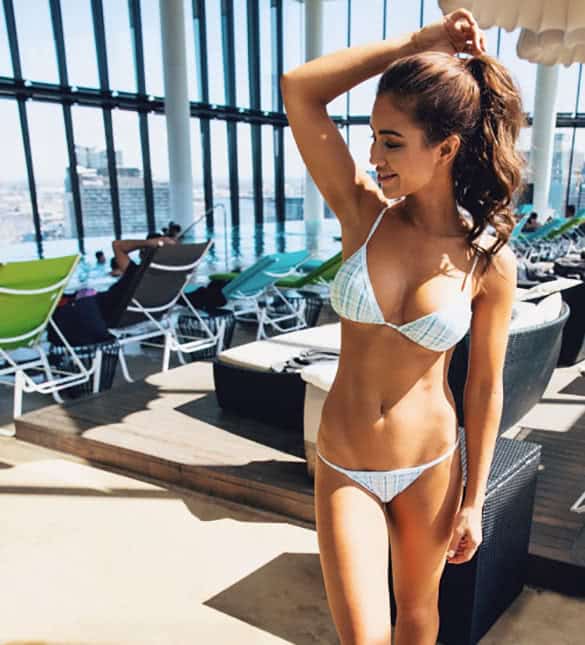 One-piece swimsuits hide your waist best as do dark solid colors. Bottoms that are high-cut will give the appearance of longer legs, so these are ideal for shorter women. However, they're also good for hiding large hips when worn in a plain color.
If you enjoy wearing boy-cut bottoms, just know that this style is sure to make your hips look wider. Tankinis are recommended for women who would like to draw attention to their waist area.
Be certain before buying any swimsuit; fit it and make sure you feel comfortable walking around in it!
Suitable swimwear ideal for your body type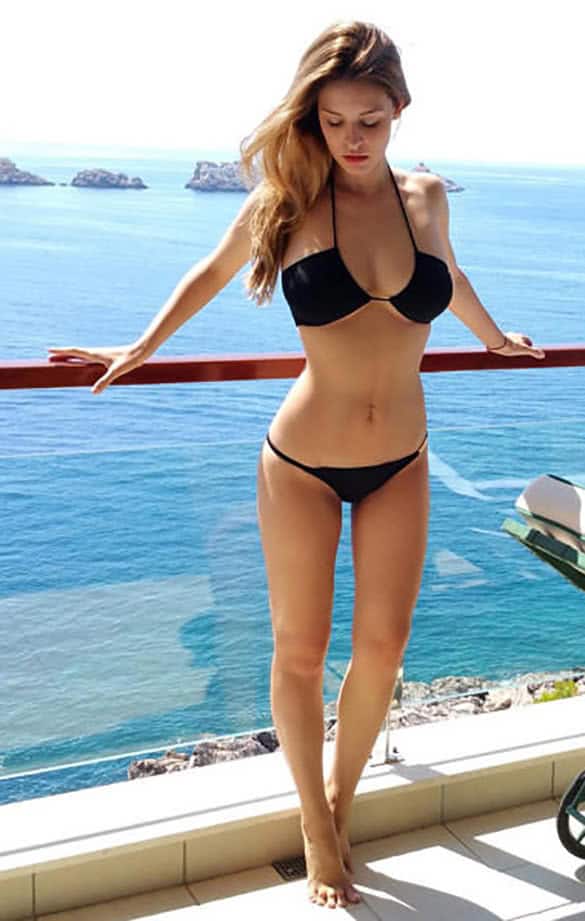 Whatever body shape you may have, the point of swimsuits is that you not only look good but that you also feel great and at ease when going for a swim anywhere!
We all have something to conceal and something to show off. One-piece suits can be just as flattering as bikinis. Look at support, comfort and what will show off your best features!
Feel free to add suggestions and ideas in the comments section to help others find the perfect swimsuit!