Bikini ready or not, swimsuit season is upon us, and you're not ready to hit the beach until you've checked out these sexy pieces.
The summer season might be your break away from classes or the perfect time to take off during the 40-hour work week, but it won't reach its full potential until you're lying on the beach or by the pool, sipping a fruity drink. Once you're equipped with the warm weather, the only thing you'll need is the perfect swimsuit to turn a few heads.
As with anything, finding the perfect swimsuit can be tricky, but luckily for us, some of our favorite stores include all the styles we need. If you're a girl with classic tastes, the bikini might be more your style, but if you're hoping to show a little less skin with a lot more style, the beloved one-piece might be right up your alley.
Sexy in the summer just got a lot easier with these must-have styles.
Venus
Known for their party dresses, Venus is making sure they're not left behind when it comes to swimwear. With a catalog more extensive than some exclusive swimwear sites, Venus has swimsuits equipped for every woman.
In a sexy and classic fit, Venus includes this blue and purple bikini. While the under-wiring and padding give the bust an extra push that some may want, the straps are wide enough to support the lift.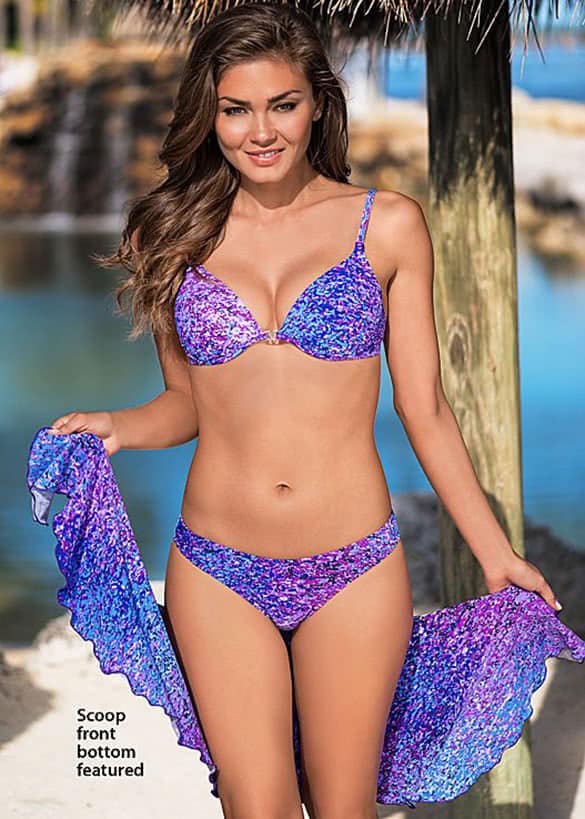 One-piece bathing suits are often deemed motherly and unflattering, but that is no longer the case. These two sexy one-pieces from Venus are just a glimpse into how appealing these swimsuits have become. The low-cut lace back and crocheted front are modest but enough bait to tempt the boys to come out and play.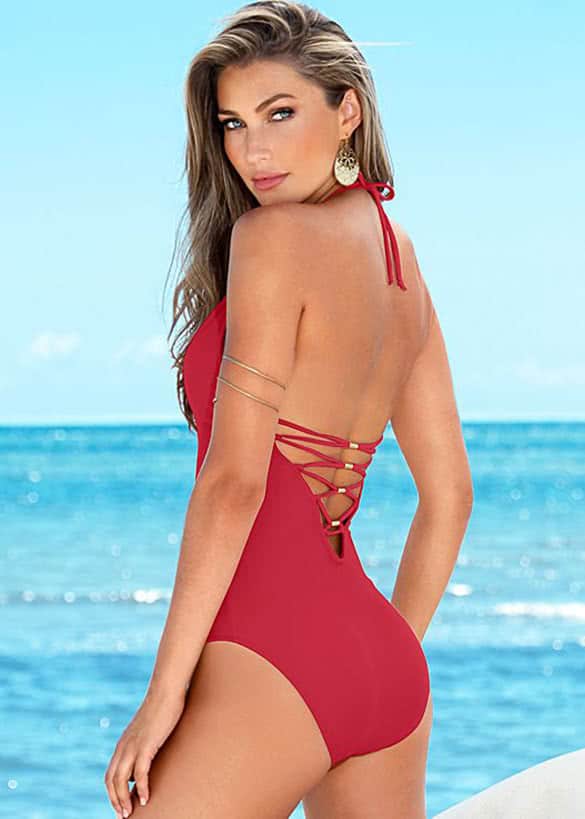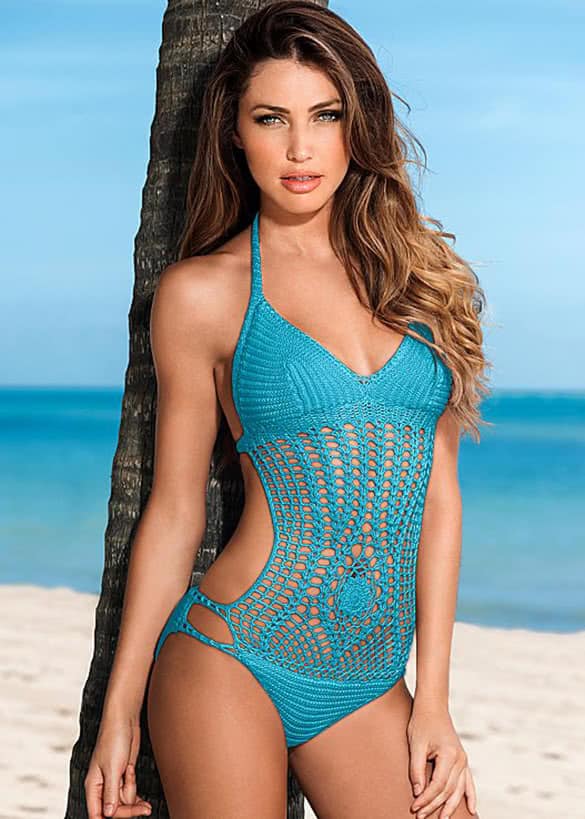 If you're headed to the beach for Memorial Day Weekend or Fourth of July, you might find yourself parking a million miles away and hitting the streets in your bikini might not be a thing of choice. This sexy and see-through cover up is the perfect way to showcase your style while giving everyone a glimpse of your swimsuit underneath.
Victoria's Secret
There might be no bigger swimwear stock than at Victoria's Secret. Their exotic and fit models make their swimwear some of the most coveted of all time, and there's a reason why.
Heading down to the beach with the intentions of shredding some waves or spiking a few balls might affect your choice of swimwear. Victoria's Secret's swim catalog includes these two bright and sports-friendly two pieces that are perfect for keeping everything in place while you move on the sand and in the water.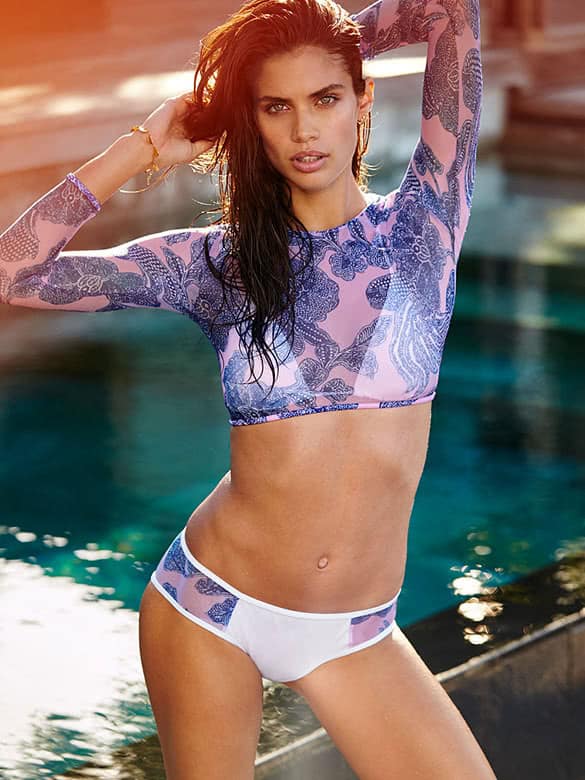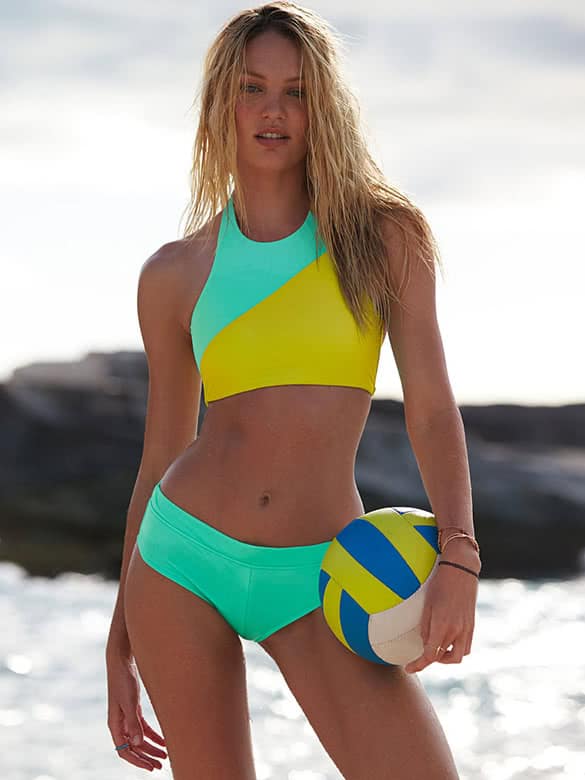 Everyone's always talking about shades of gray, but sometimes things are best left in black and white. This bold, cut-out one-piece is the best way to show off that slim waist and a bit of cleavage.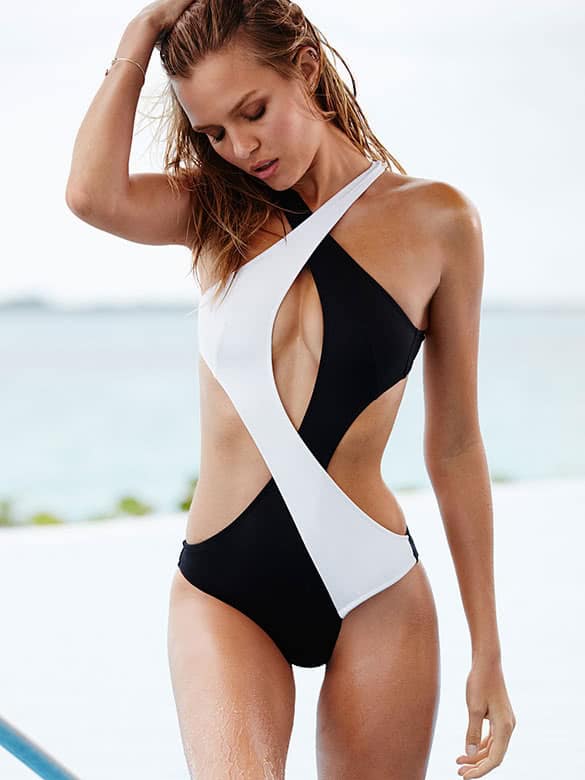 Some people might not be ready for this daring design, but the search for a cover up is easy. The multicolored cover up might be just what you need to add a splash of life into the one-piece.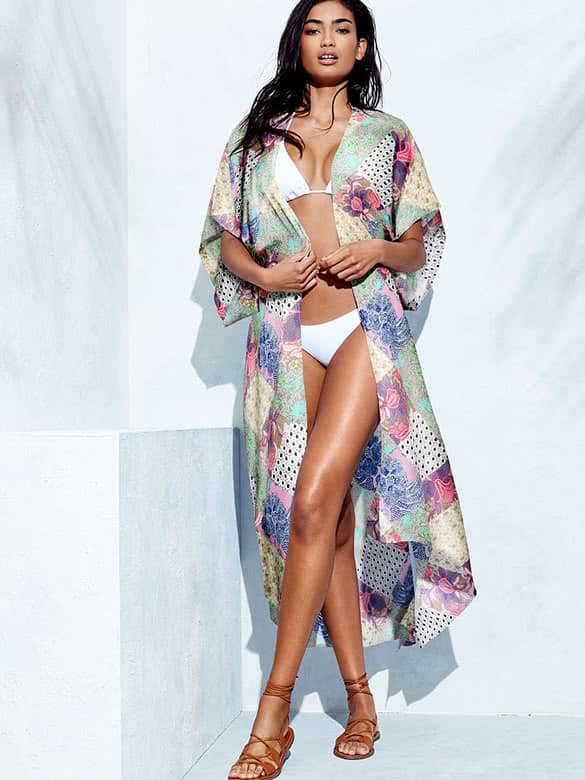 Move, people! This is not a drill. Stock up on your summer 2016 suits while you can because VS recently announced that they'll soon be kissing swimwear goodbye.
Zimmermann Wear
Zimmermann, a brand made for the brave and unique, didn't cut any corners when it came to their swimwear. Making sure their competitors didn't have styles similar to theirs, Zimmermann crafted styles made to accentuate the small waist and reminiscent of lingerie.
This tankini and bikini from Zimmermann are made to enhance the body in a way that will leave the wearer feeling like the hottest thing since sliced bread. While the tankini will give more coverage for the modest, the floral pattern keeps it flirty while the sheer panels give it sex appeal. Zimmermann's halter bikini will give its wearer a natural lift to the bust while drawing attention to the waist with its strap detail.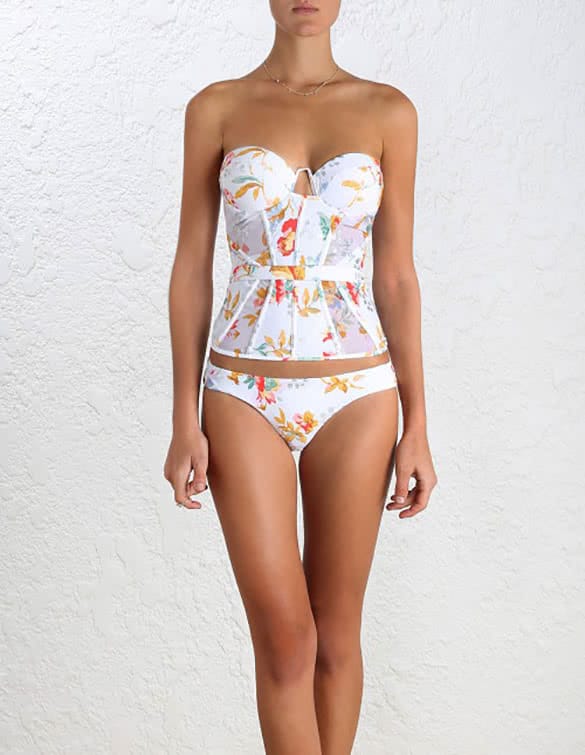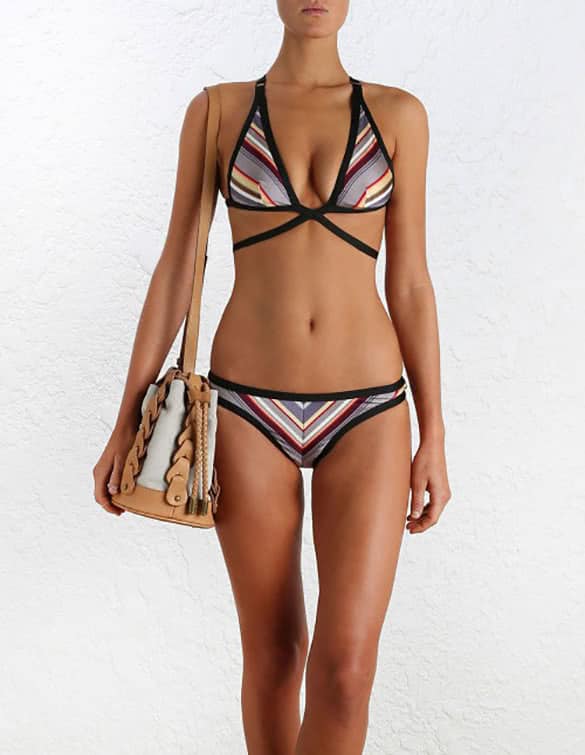 If there's one thing Zimmerman Wear does well, it's their one-piece. While our first favorite features a classic design, the break up at the hips will give a soft hourglass shape. The lacing in the bodice is a small but effective design at enhancing the already eye-catching pattern.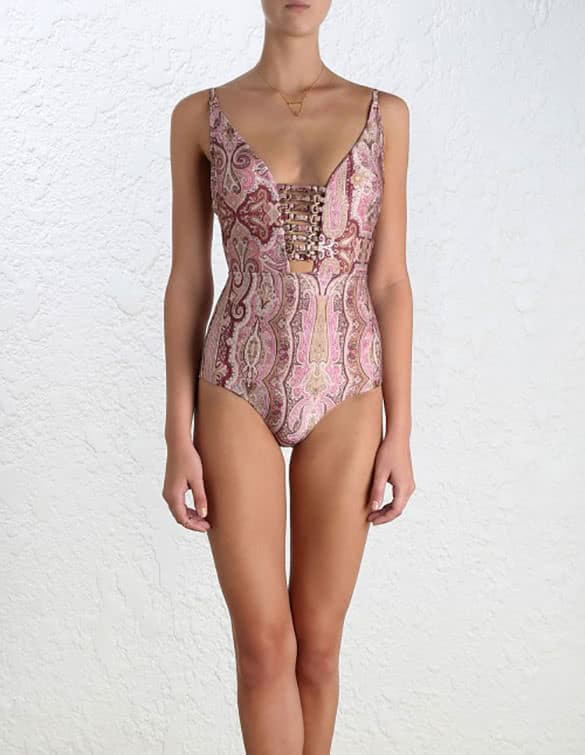 This cutting-edge design might put Zimmermann on the map for being an unexpected cross between lingerie and a swimsuit. This gray one-piece features sheer panels and a cut out design which might make this an absolute must for the ladies who aren't afraid to flaunt their curves.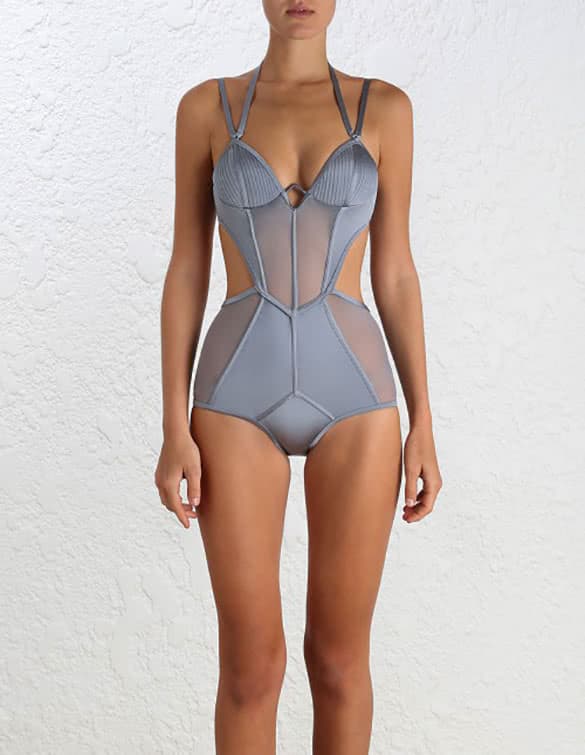 Maaji Swimwear
While most of our favorite swimsuits came from brands with many focuses, Maaji Swimswear specializes in life on the water. Including an abundance of flirty and sporty styles, these swimsuits are a must-have this summer.
Two of our favorite pieces from Maaji Swimswear show their versatility in creating suits. Our first pick is ideal for the rip girl who might be taking a trip down under, and our second pick is a fun flounce bikini that almost doubles as a crop top.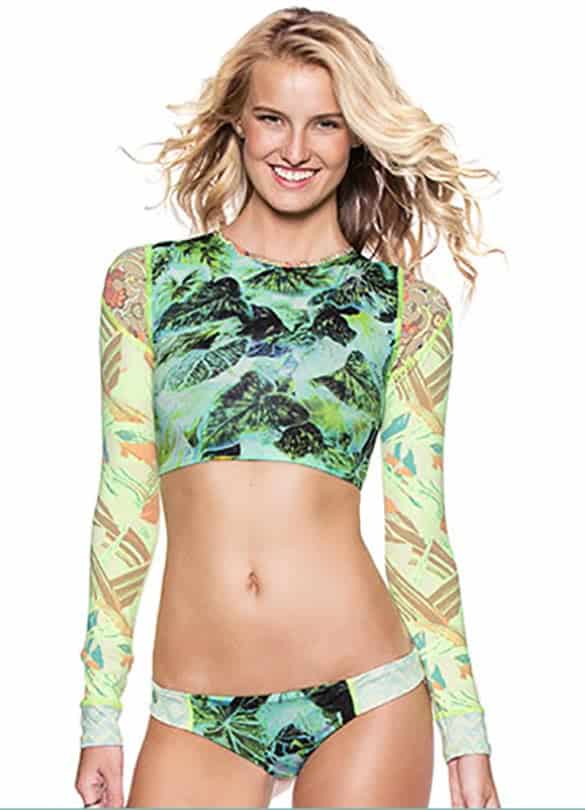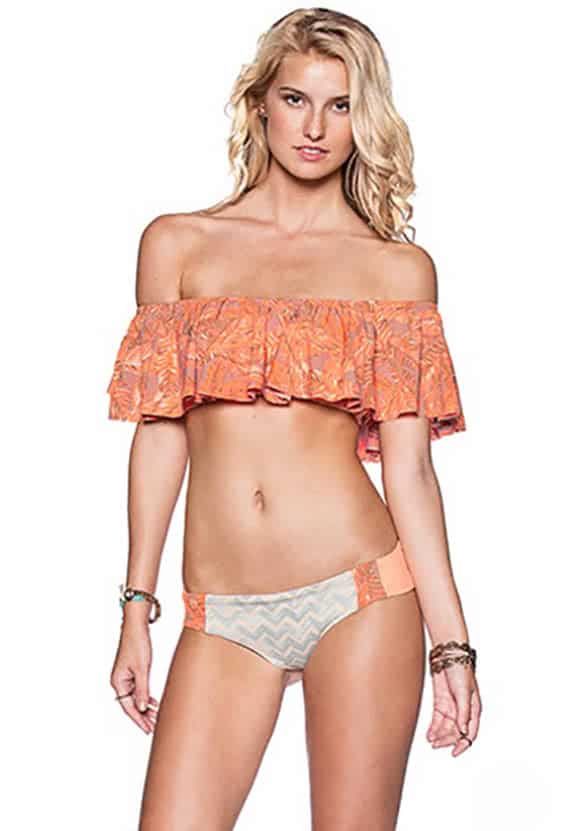 Our last must-have swimsuits for summer 2016 are an intricately-patterned cut-out one-piece and a bustier-styled two-piece. These bustier bikini tops are quickly gaining in popularity, so don't be surprised if you catch a few babes at the beach sporting this style.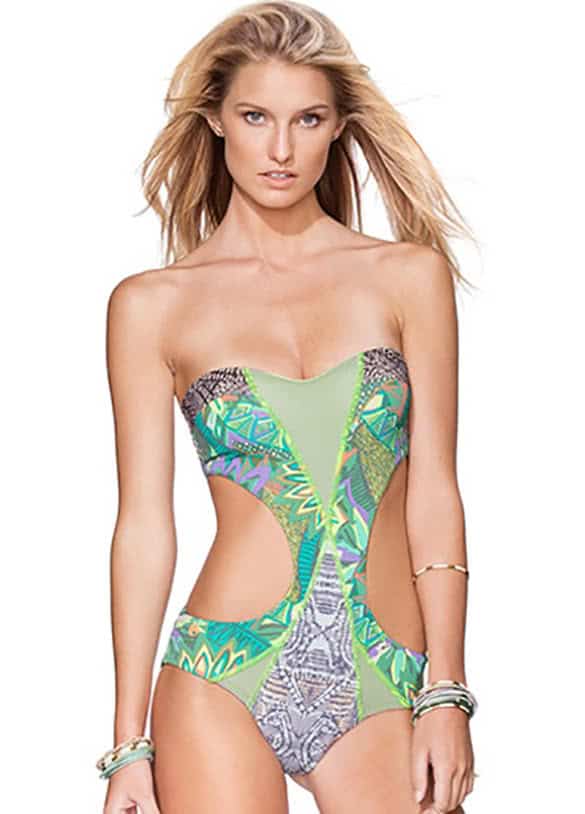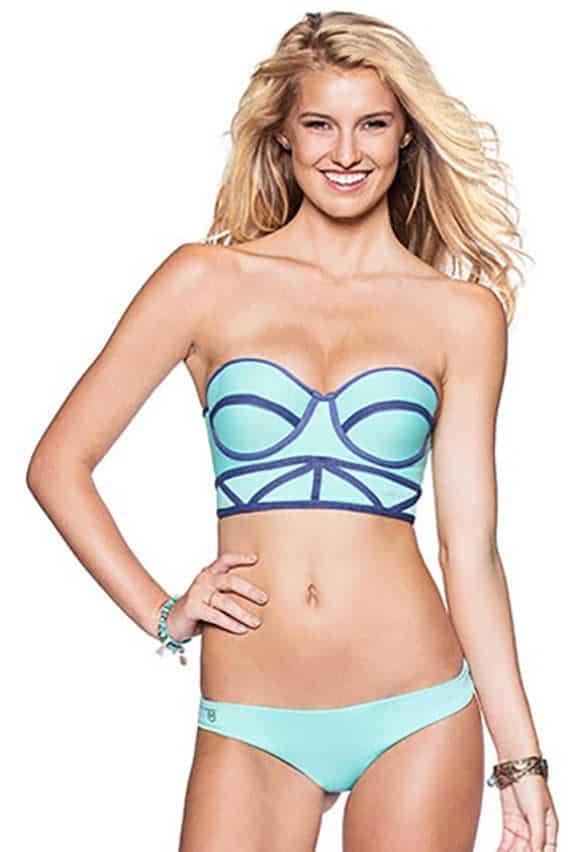 Picking out swimsuits is only half the fun when it comes to the summer, but before you start frolicking in the sea or jumping off the diving board, get your hands on some of these styles. Just remember to watch out for those crazy tan lines!
What kind of swimsuit will you be rocking this summer? Are you a one-piece gal or a bikini babe? Let us know in the comments below!